Stylish apartment in New York gets a luxurious makeover
The Wasserman family had a need for space as their boys, ages 5 and 7, were growing up and a new baby was on its way.
They decided to hire Pepe Calderin Design to transform their 3,500 sq. ft. New York apartment into a more stylish and kid-friendly home.
As parents, the clients advised of the destructive nature of children. It was very important to them that the company took this into consideration when selecting the fabrics.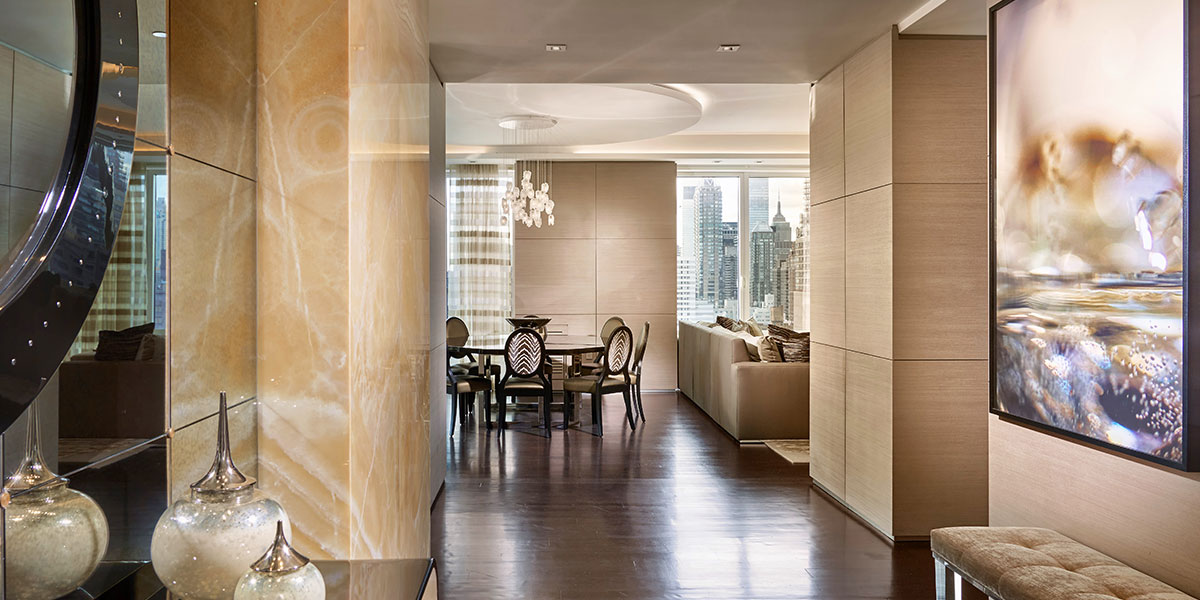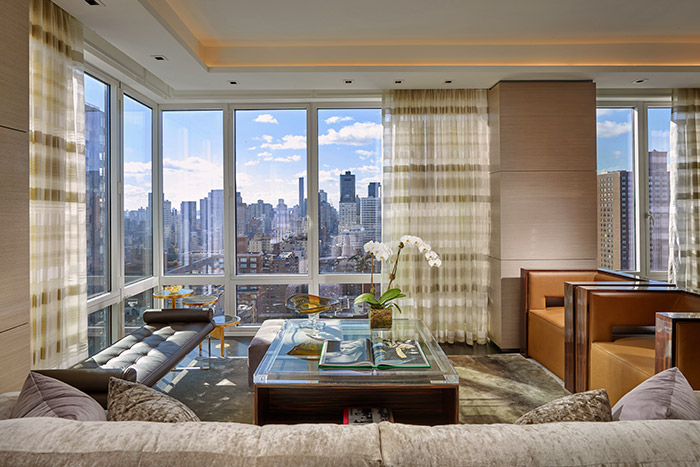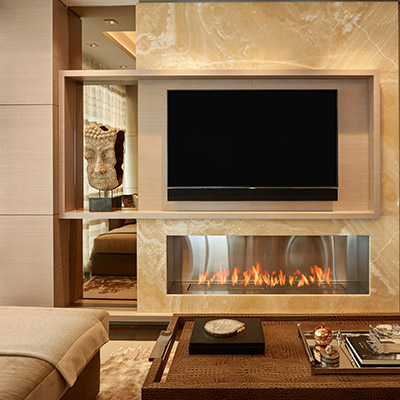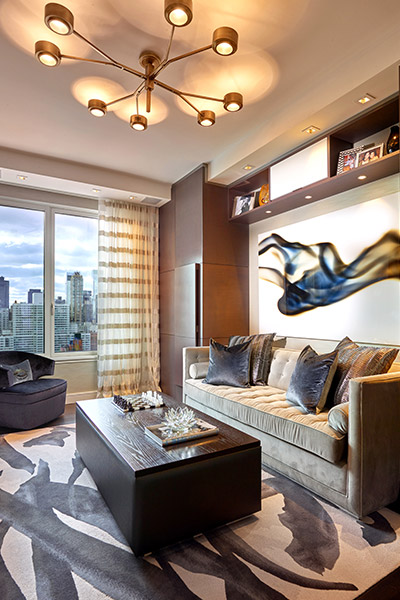 "With the advancement of textiles these days, we were able to provide durable and resistant options that were still soft to the touch and elegant. Once that was resolved, it was all about selecting special pieces for the grown ups to enjoy"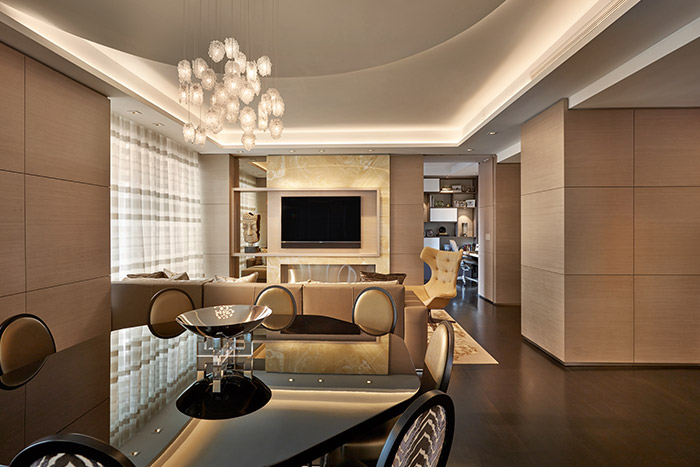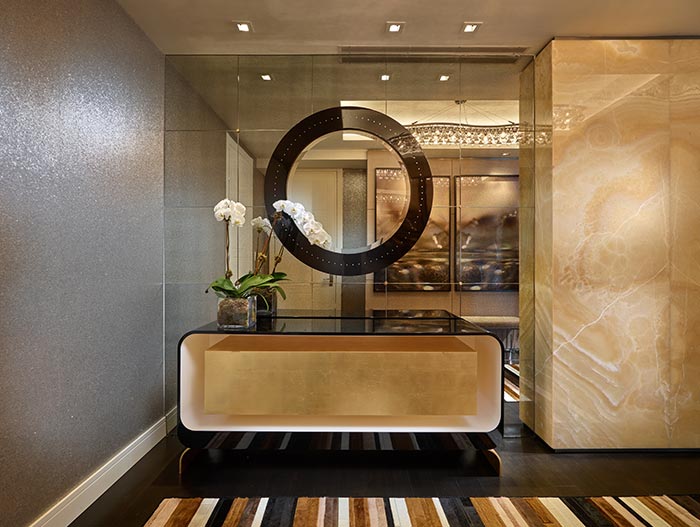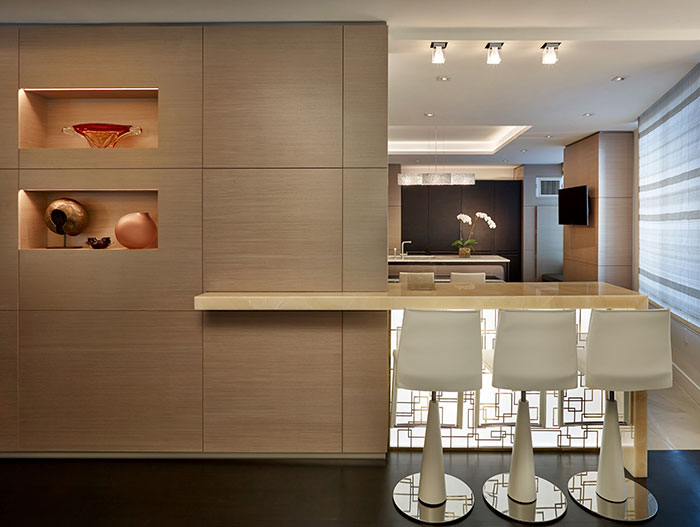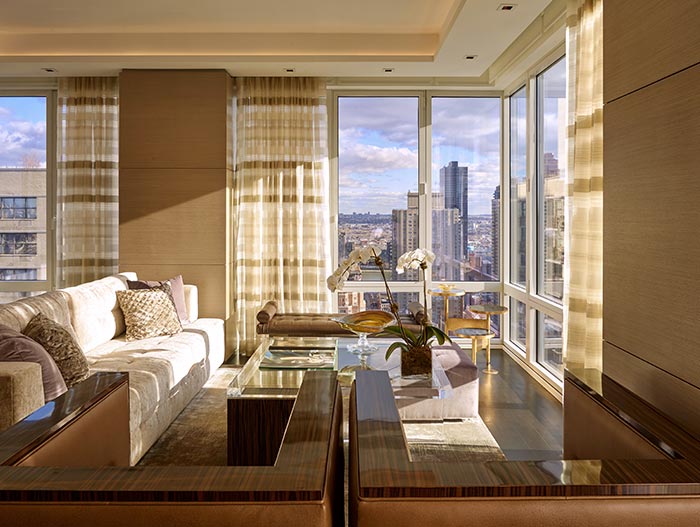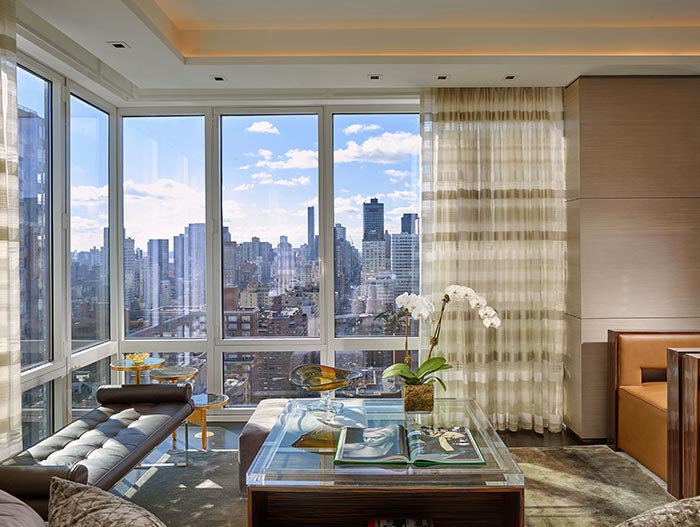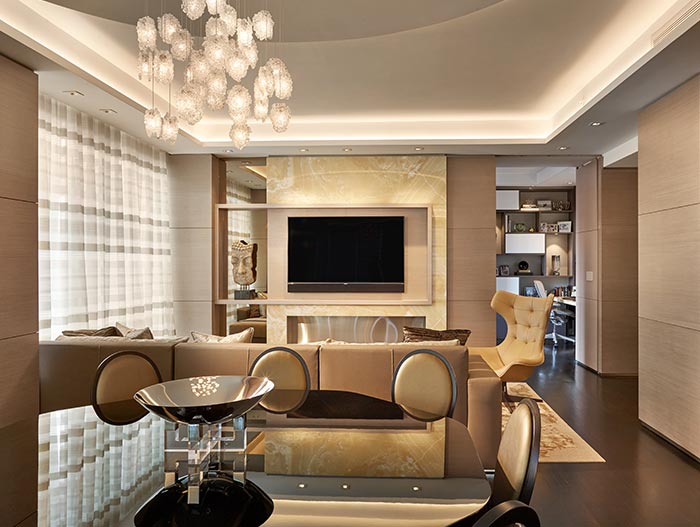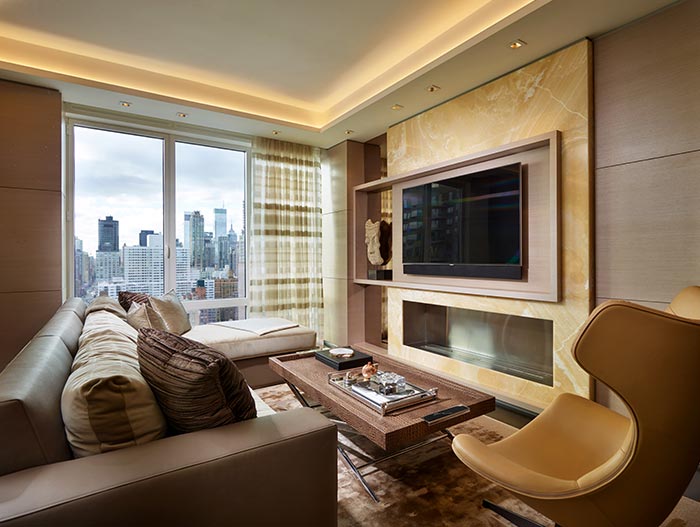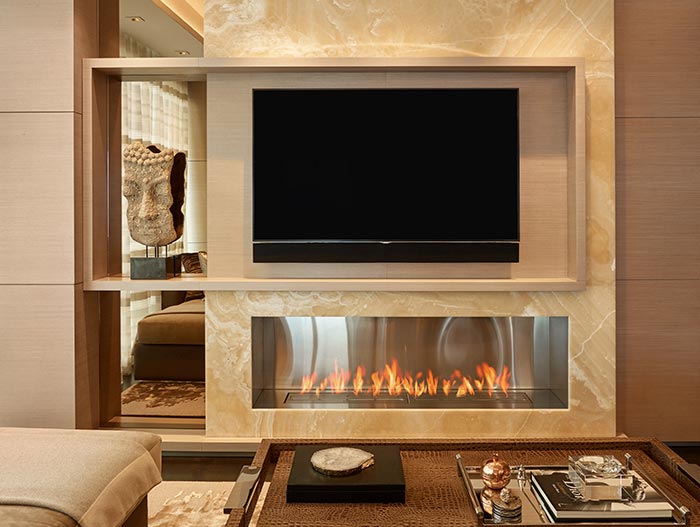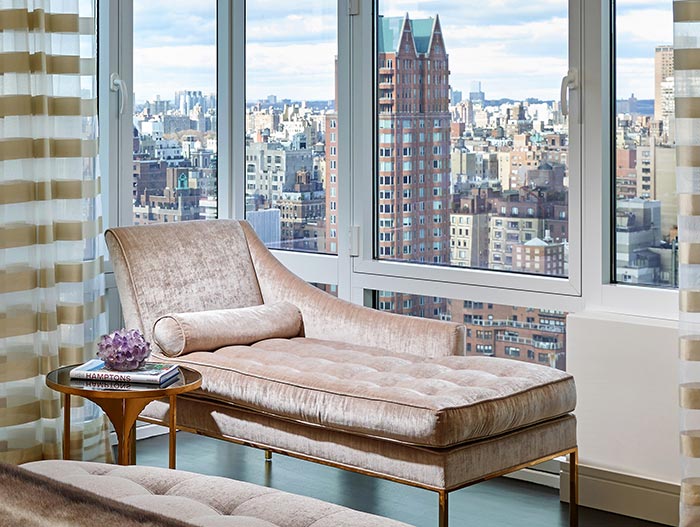 "Starting with the entry, it has a flair for drama. The combination of antique glass with a superposed oversized round mirror, black, white and gold leaf sideboard, onyx and glass drops chandelier sets up the mood for what's to come in the rest of the home"
The designers opted for a light and neutral color scheme, with gold, black and lilac accents, that give the New York apartment a stylish, modern look. In contrast with the color scheme, the original floors were stained in a dark tobacco finish.
The open layout of the main room is perfect for entertaining. The octagonal dining table separates the living room and family room and acts as a focal point on entering the apartment.
The use of onyx is further used in the bar and fireplace to tie the design features together.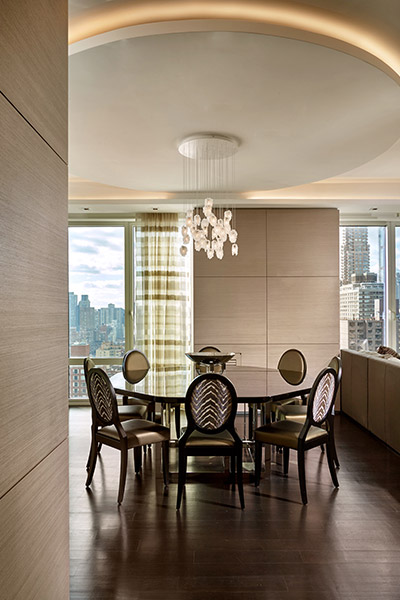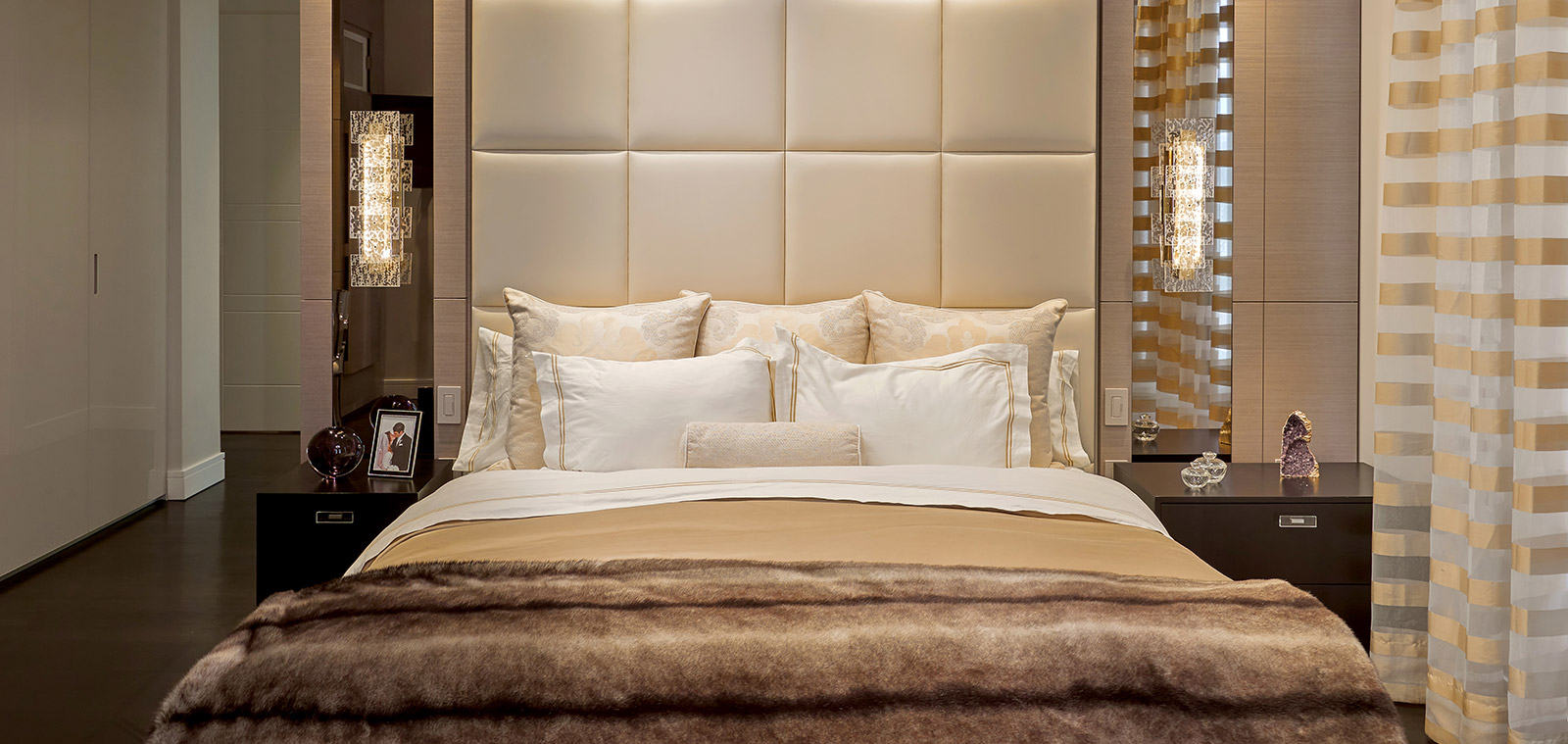 The master bedroom, through its combination of materials and textures, exudes luxury and has a calm and warm feel.
The finished home is a truly stylish apartment that meets the client's requirement in terms of kid-friendliness while taking advantage of the spectacular New York views.
Photography by: Barry Grossman