A bright duplex apartment in Israel by Tal Goldsmith Fish that plays with light
Located in Tel Aviv, Israel, this bright duplex apartment measures 200 square meters (2,152 square feet) and was designed by Tal Goldsmith Fish.
During the planning process, the architects tried to find the right mixture of materials, colors and dynamics to provide their clients a "serene and peaceful place, a home."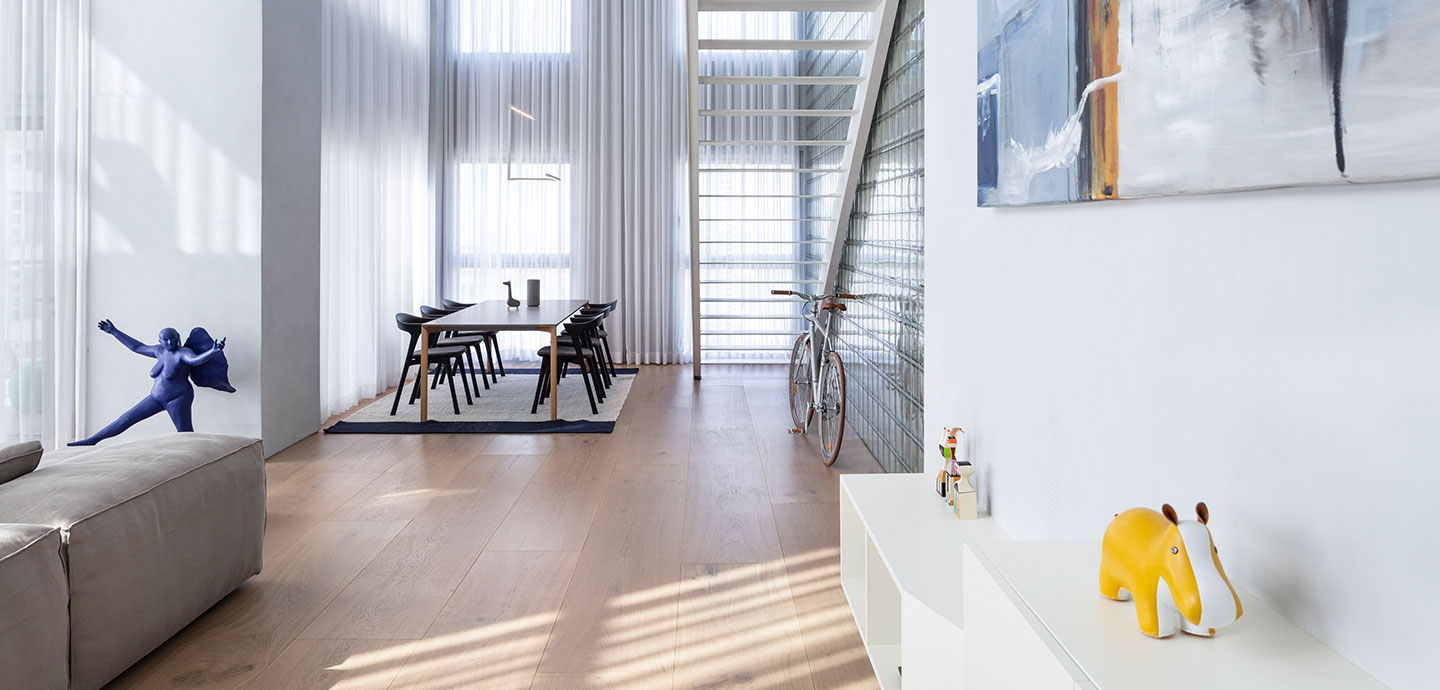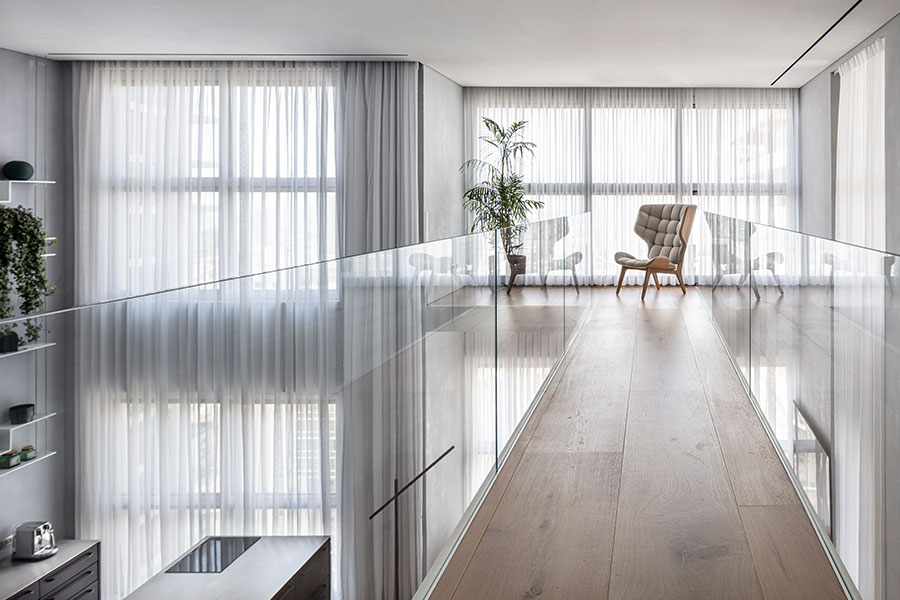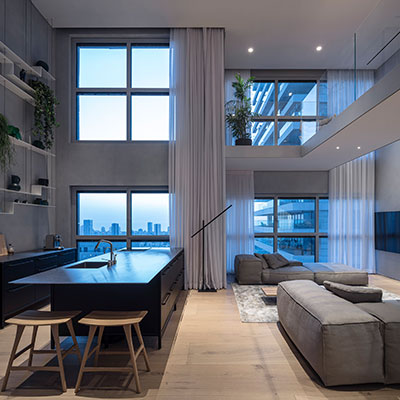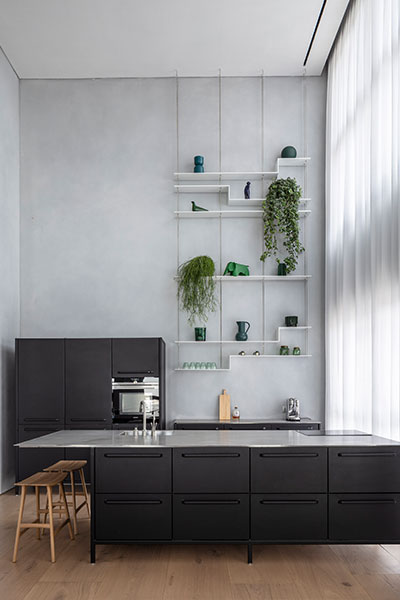 "While entering the main hall, a double height space is revealed. To soften the feeling and provide a sense of home rather than alienation, we decided to create a bridge right at the center of the space," said studio owner Tal Goldsmith Fish.
"Splitting the space in two not only provides a better human scale proportion but also provides a variety of interesting viewing angles and movement possibilities," she added.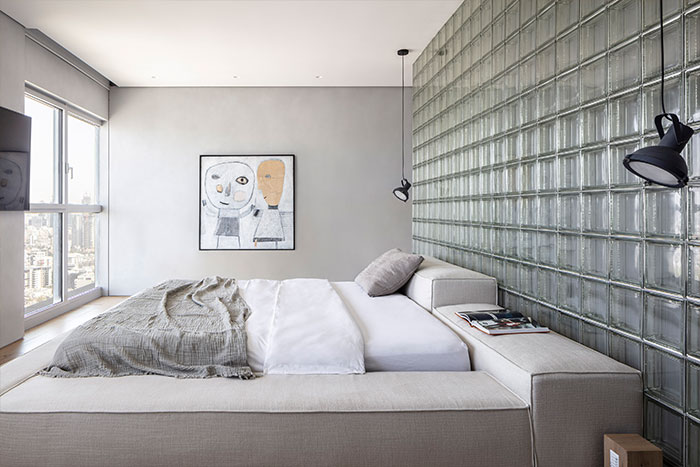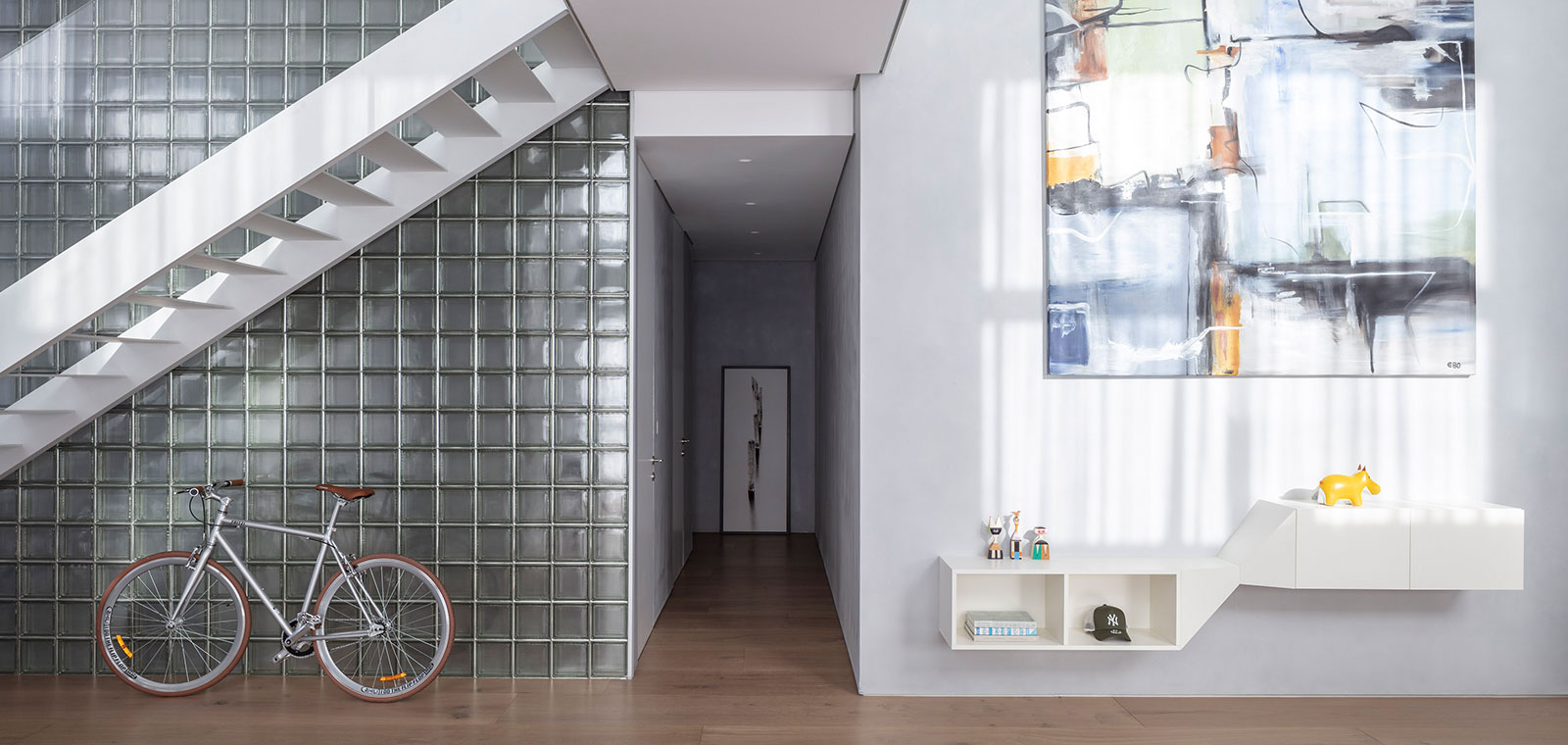 The bridge leads to a western window overlooking the sea and there, the architects arranged a small reading and relaxing area.
A large wall made of metalized glass blocks separates the public and private areas. The glass block wall transfers light and creates reflections, softening the space and generating layers of interest.
The glass blocks used by the architecture & design studio aren't completely transparent, but do transfer light. Additionally, the reflections created during different times of day give the space more character.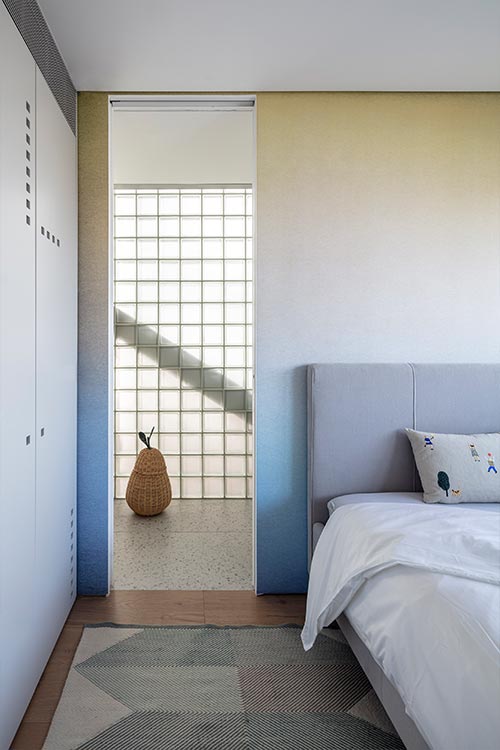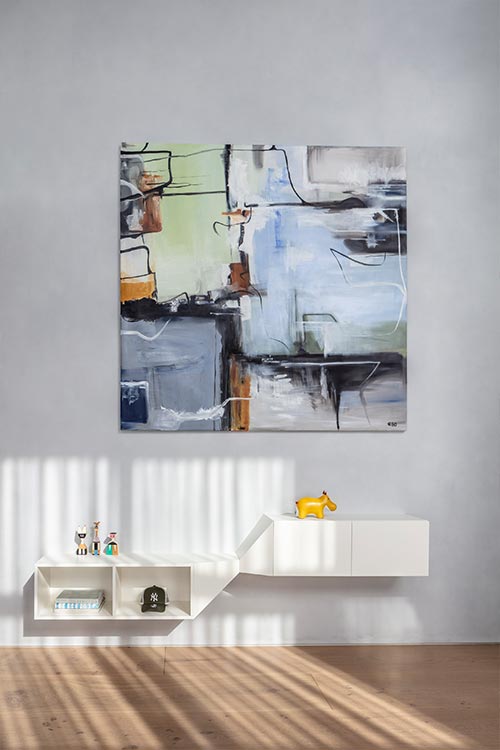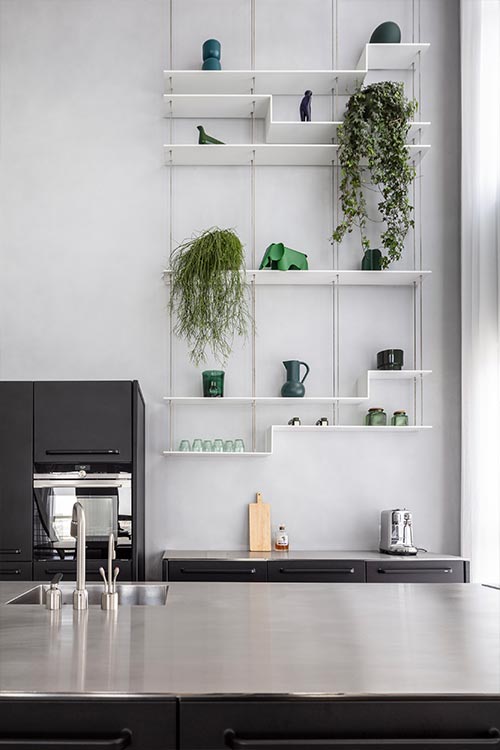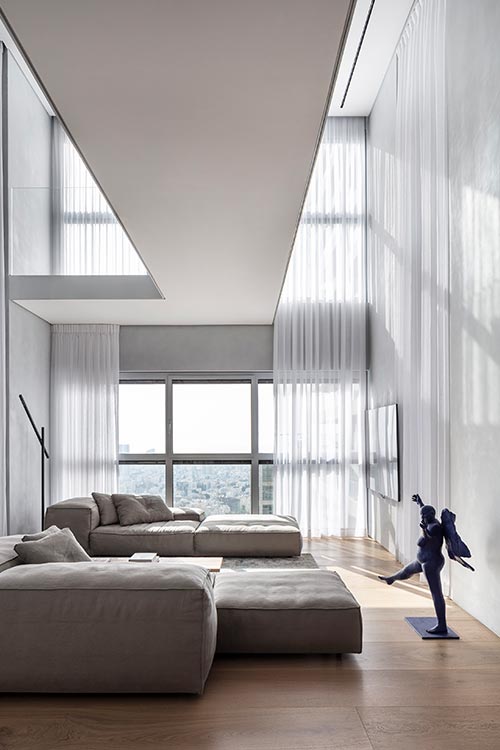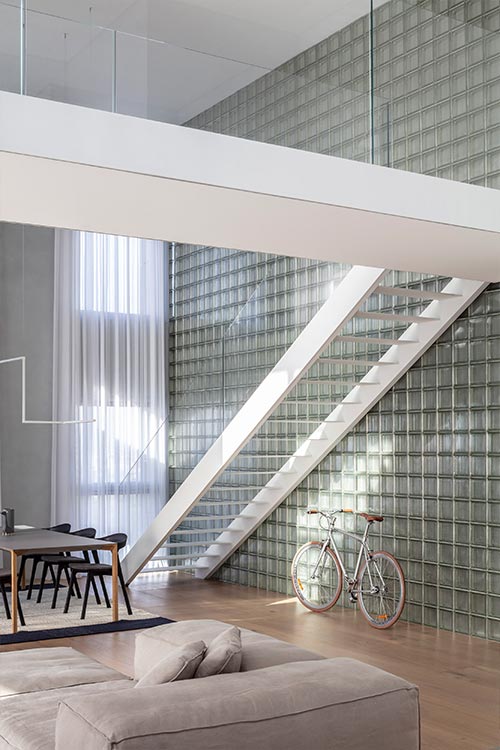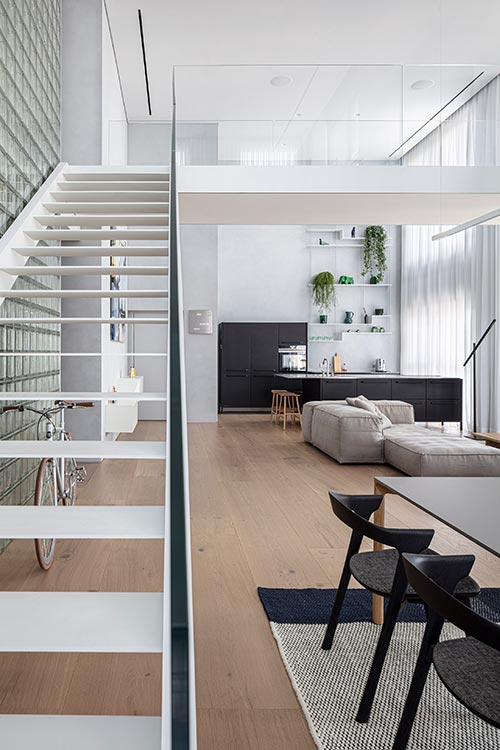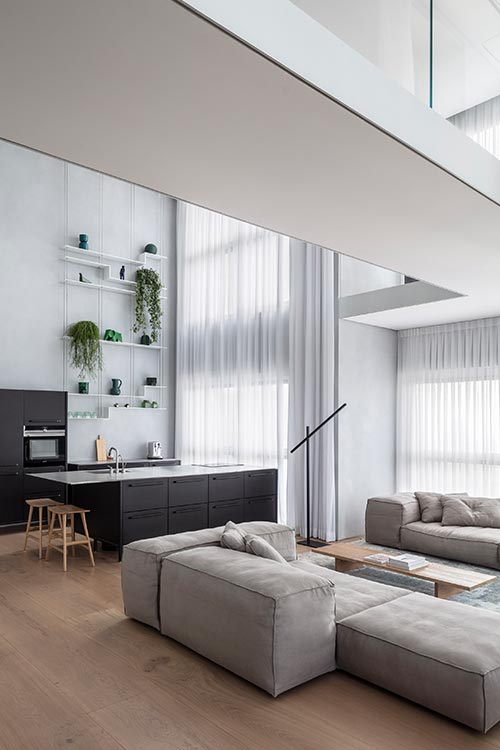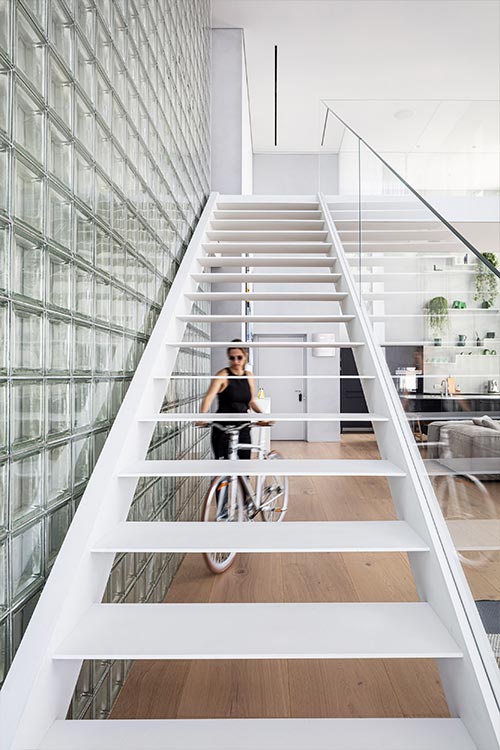 In the master bedroom area, a second glass block wall separates the sleeping area from the dressing area and bathroom while still keeping all three connected.
The cement microtopping layer used on the walls, along with wooden floors, soft furniture, and the monochromatic palette scheme, create a relaxing atmosphere. The end result is a peaceful, bright duplex apartment that offers serenity and tranquility for the residents.
Photography by: Amit Geron