A small home in Taiwan with a neutral color palette
This small home entitled Y House is located in New Taipei City, Taiwan, and was designed by Awork Design Studio for a young family with two children.
The owners wanted their home to feel bigger, to reflect their active lifestyle, and to bring maximum natural light into the space.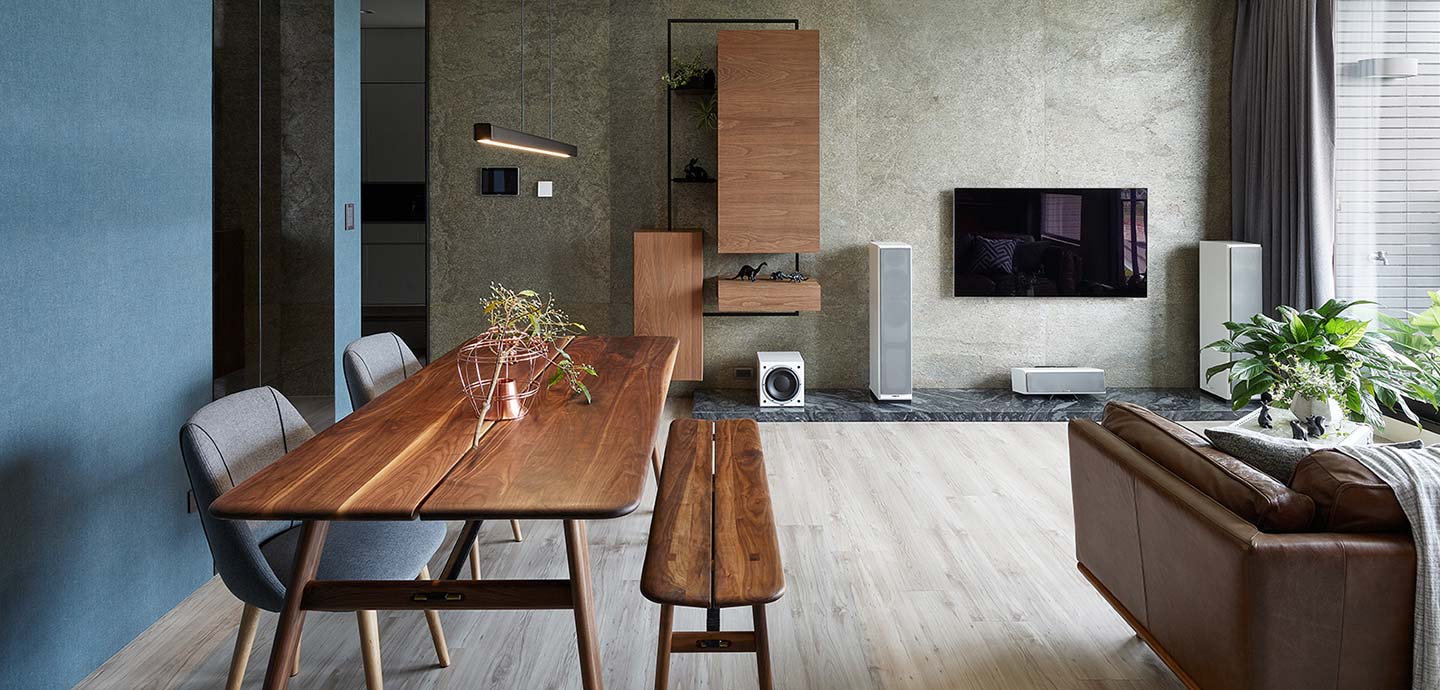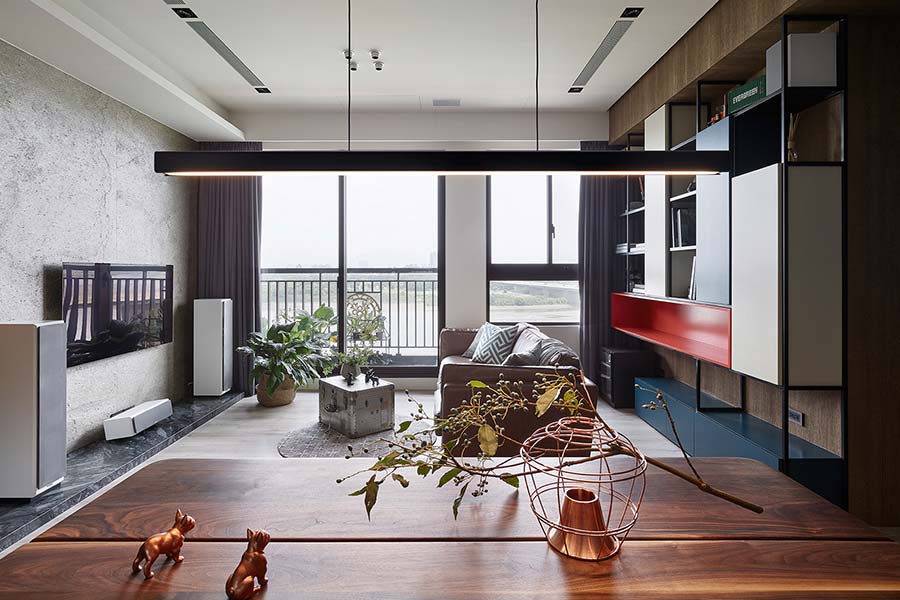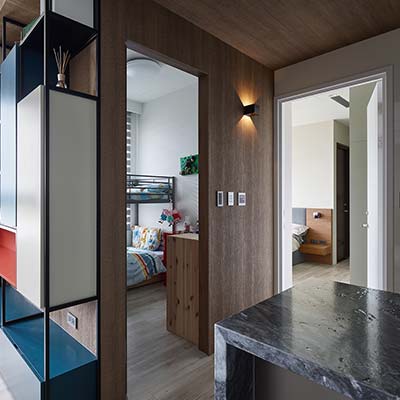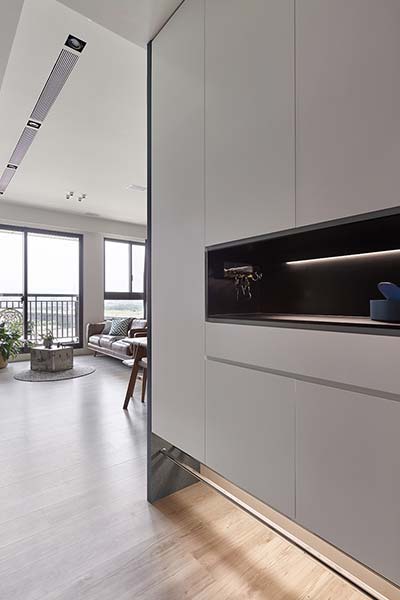 An important aspect of the project was their request for the use of natural materials and a neutral color palette.
"Denim blue lights up the whole open space, perfectly brings out the handmade walnut tables and chairs and adds a leisurely and active atmosphere," said the architects.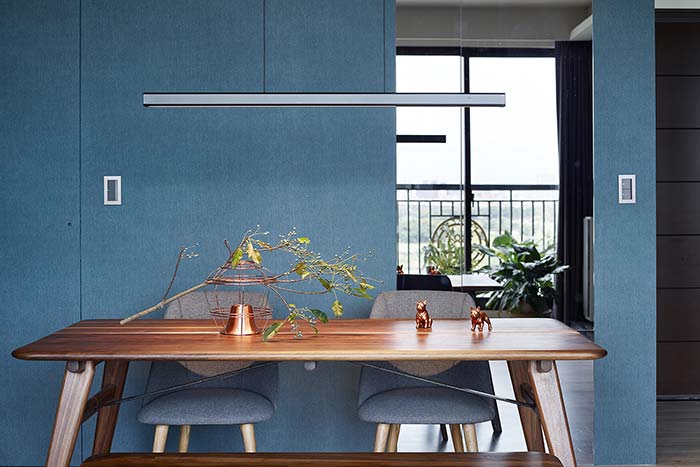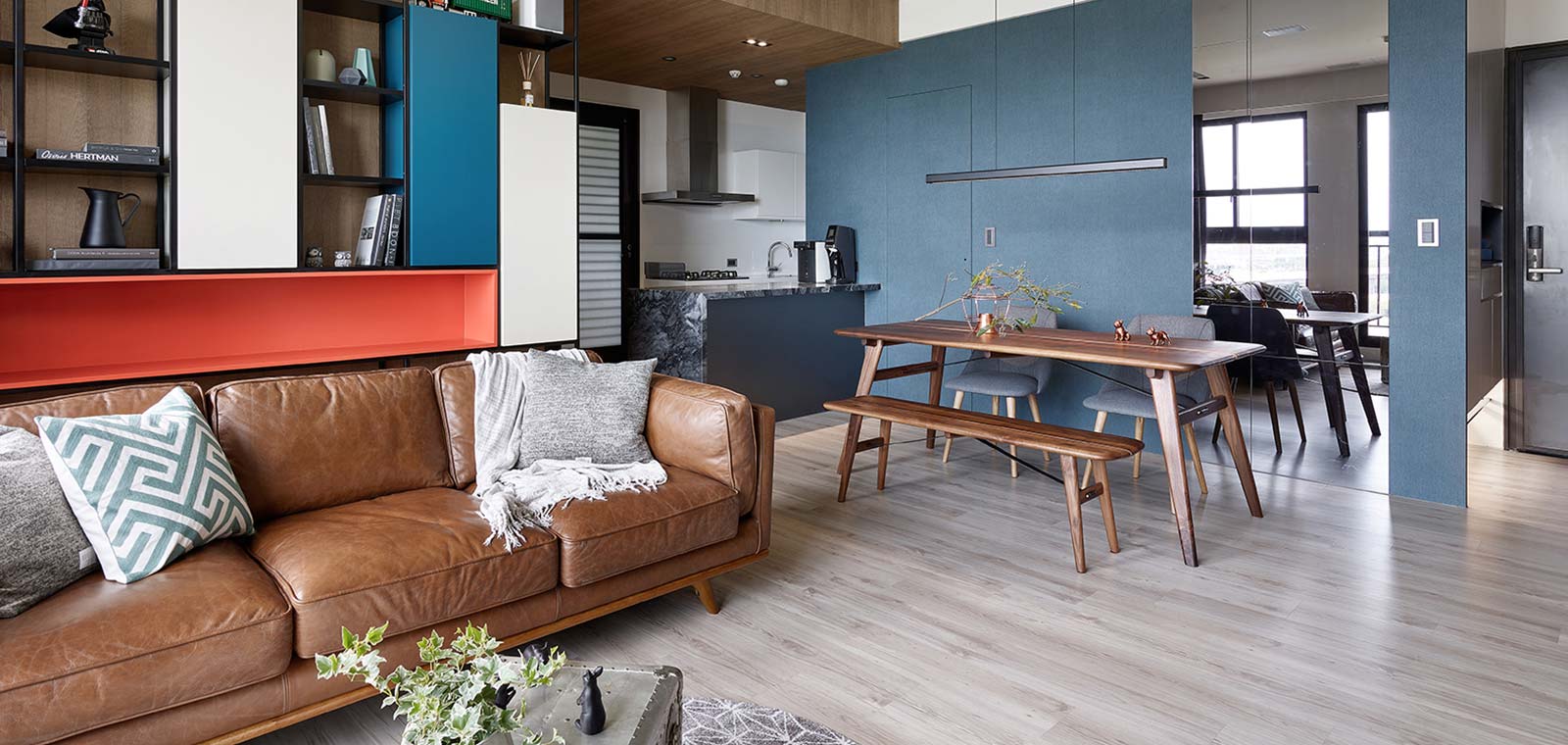 Large French windows fill the living spaces with natural light, balancing the darker furnishings. To make the home feel brighter and larger, the architecture firm strategically placed a mirror next to the dining area to reflect the light.
"Besides enlarging the space, the gray mirror brings even more sunlight and gorgeous views into the house," explained the architects.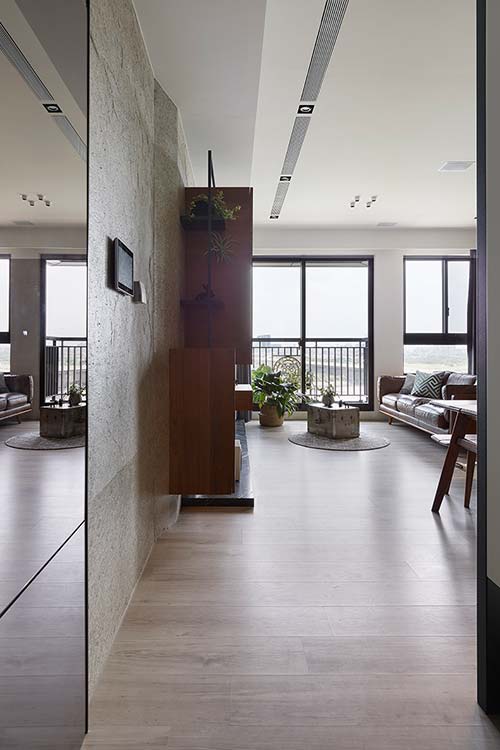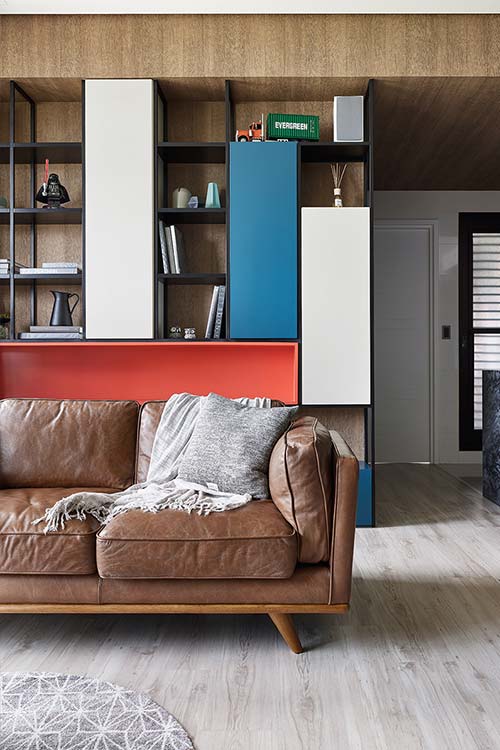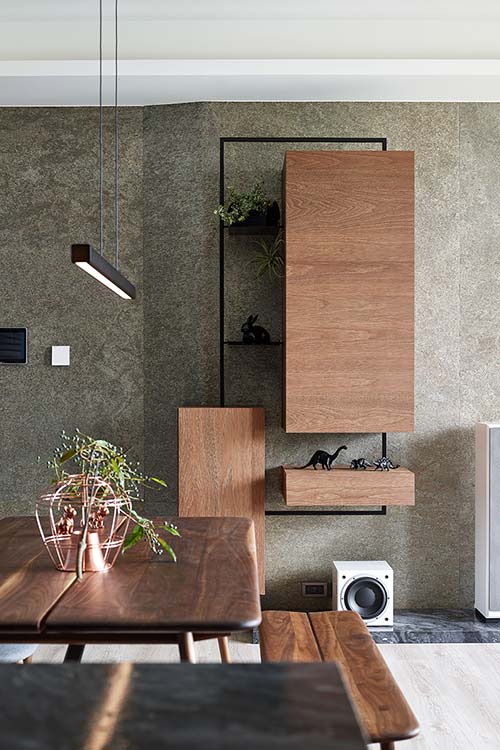 The open bookcase enlarges the space depth and provides storage space. A hidden door separates the living area from the kids' room, extending the wall and making the small home feel larger.
Photography by: Sam / MW Photo Inc