Industrial penthouse in London renovated by houseUP
This two-bedroom family home is located in an industrial warehouse in Shoreditch, London, now repurposed as a block of flats.
Renovated by houseUP, the industrial penthouse features exposed brick walls and beams, high ceilings, and copper elements.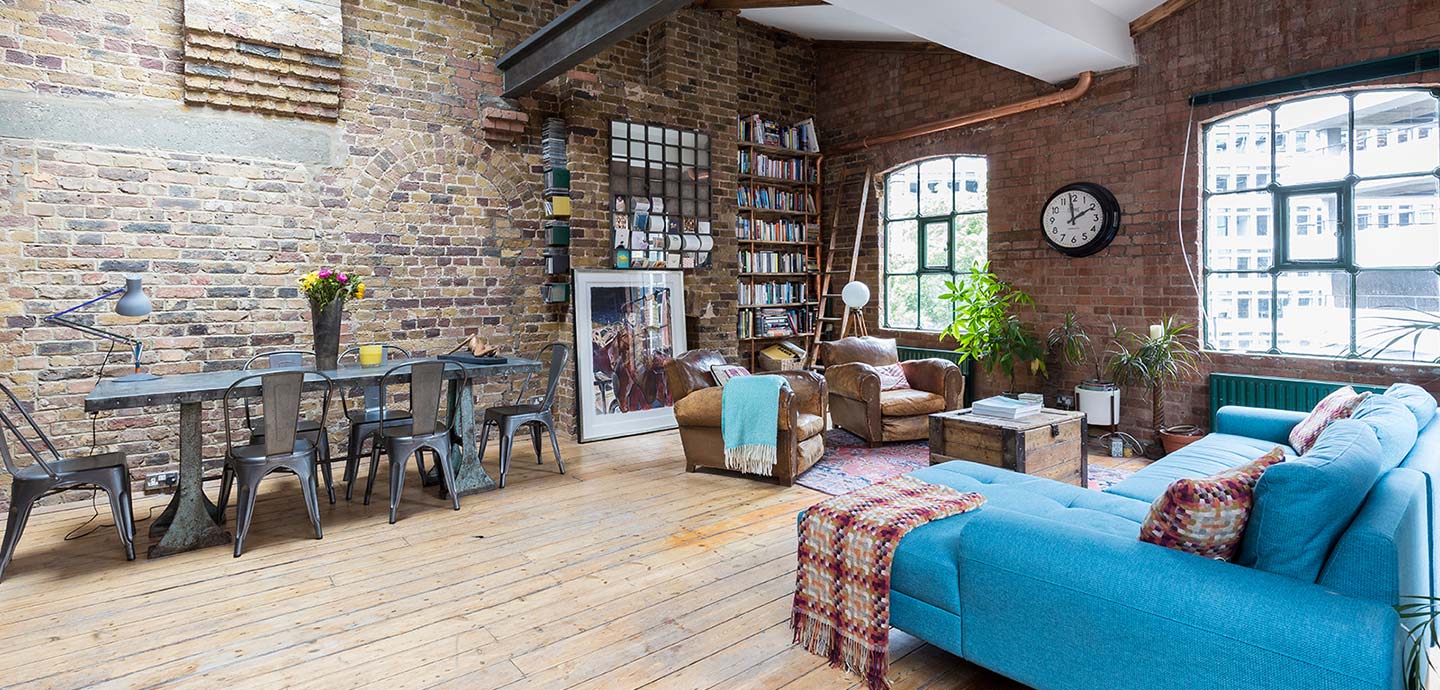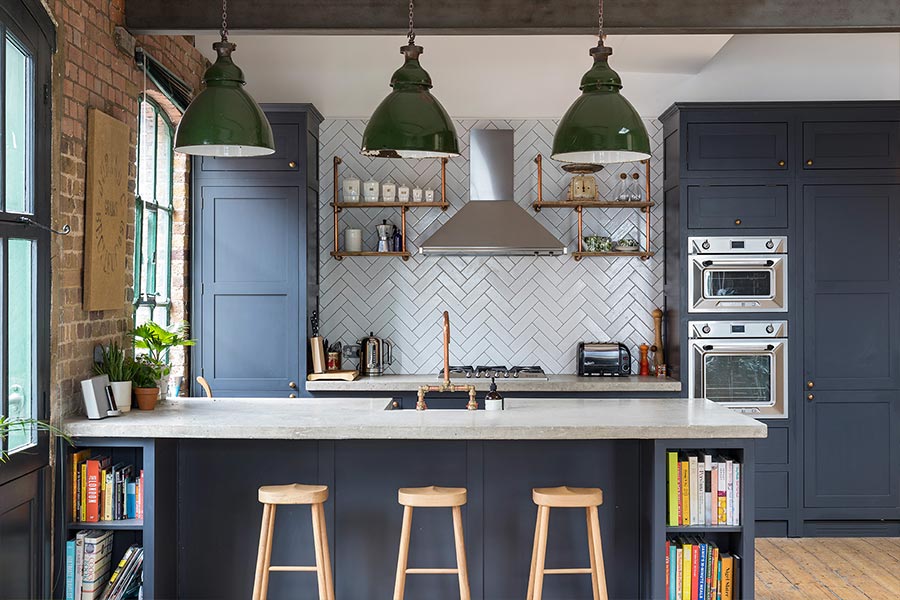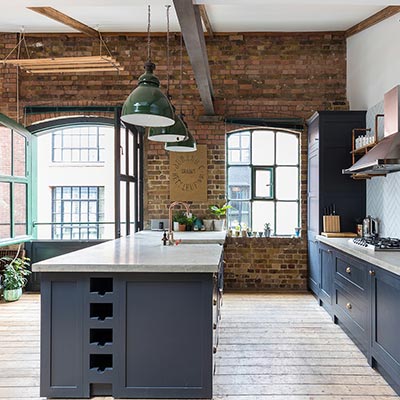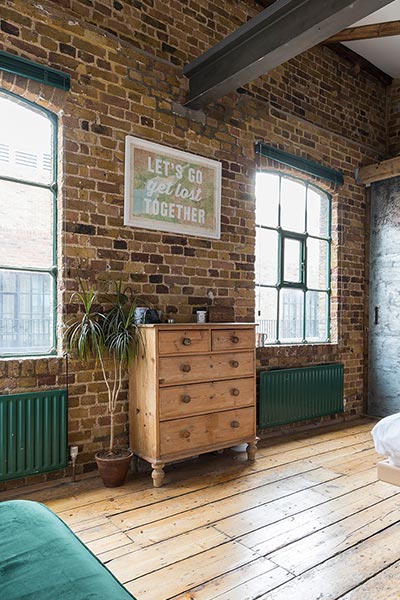 "We worked close with the owners, because they had initially created the designs themselves. They wanted to boost the industrial vibe of a New York loft. We achieved that by restoring original elements, like the red bricks and the huge ceiling beams. Great attention was dedicated to the original windows, made by small window panels and metal frames, which were cleaned, restored and re-painted in the original colours," explained the builders.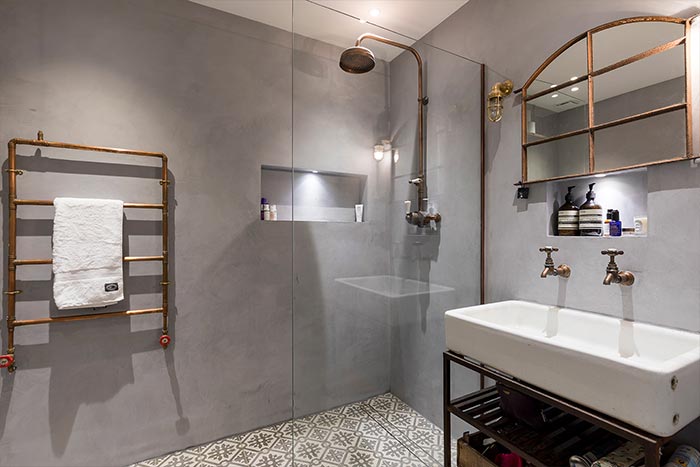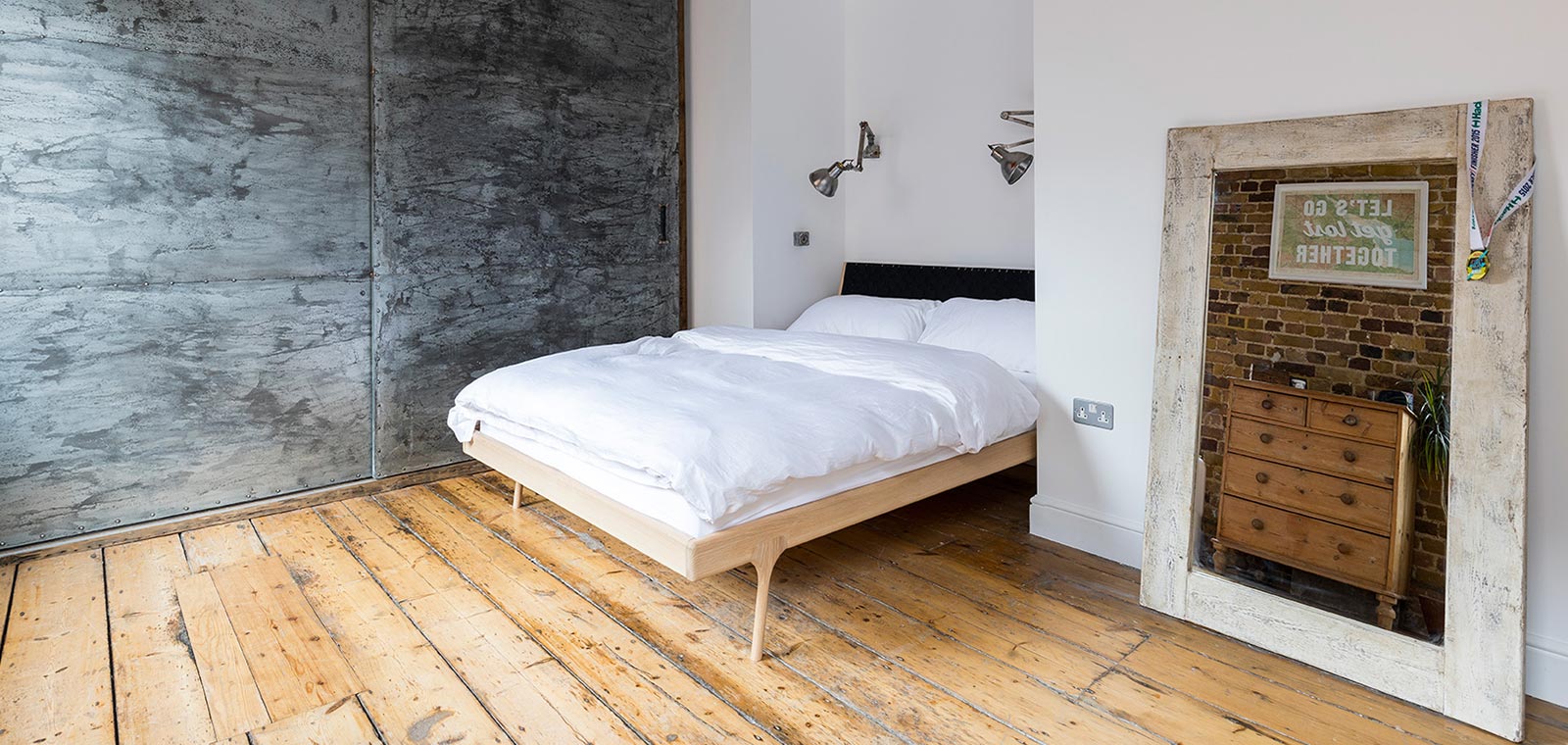 The concrete kitchen worktop and several copper elements were crafted by the construction company on-site. These new elements added to the industrial style.
"In the shower room, the entire copper towel rack was crafted on site, as a bespoke element, together with the mirrored cabinet above the basin. The shower room was decorated in Italian stucco by our decorator team; all the cabinets and wardrobes are bespoke, made to measure and style and assembled on site by our carpenters," said the builders.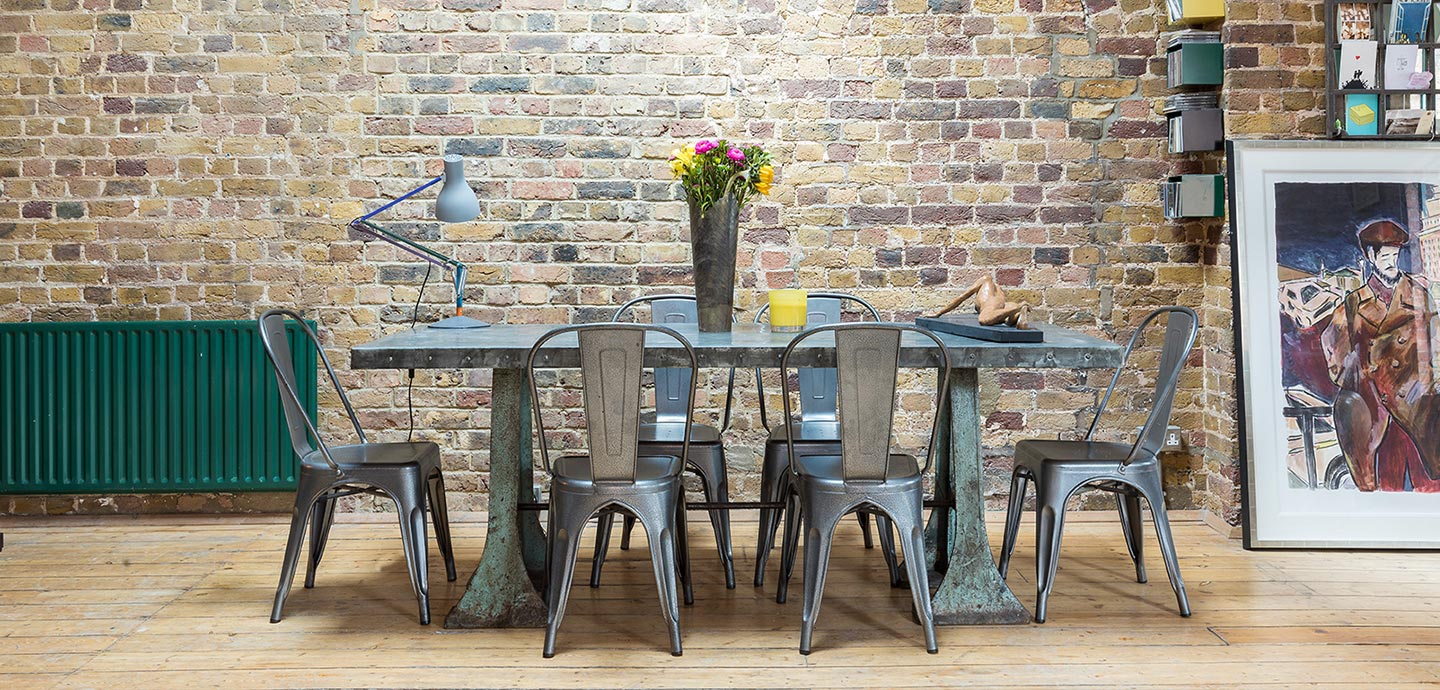 "The original features are perfectly balanced by the new elements. The old and the new go together, with no clash and no faking. This beautiful living space is the result of the collaboration and understanding between the clients and the working teams, with the goal to realise the owners' expectations to the tiniest detail," the builders concluded.
Photography: Courtesy of houseUP