YLAB Arquitectos transformed a two-bedroom apartment into a functional one-bedroom home
Located in Diagonal Mar Park, a few meters from the beach in Barcelona, this modern apartment was renovated by Tobias Laarmann and Yolanda Yuste from Spanish-German architectural design firm YLAB Arquitectos.
The owners, a couple in love with Barcelona, wanted to refurbish Llull apartment to enjoy the proximity to the sea and the quietness of this part of the city.
"They wanted to convert their two-bedroom apartment into a comfortable and functional one-bedroom home while having the main areas connected and open to the terrace through a spectacular window with views to the park and the sea," explained the architects.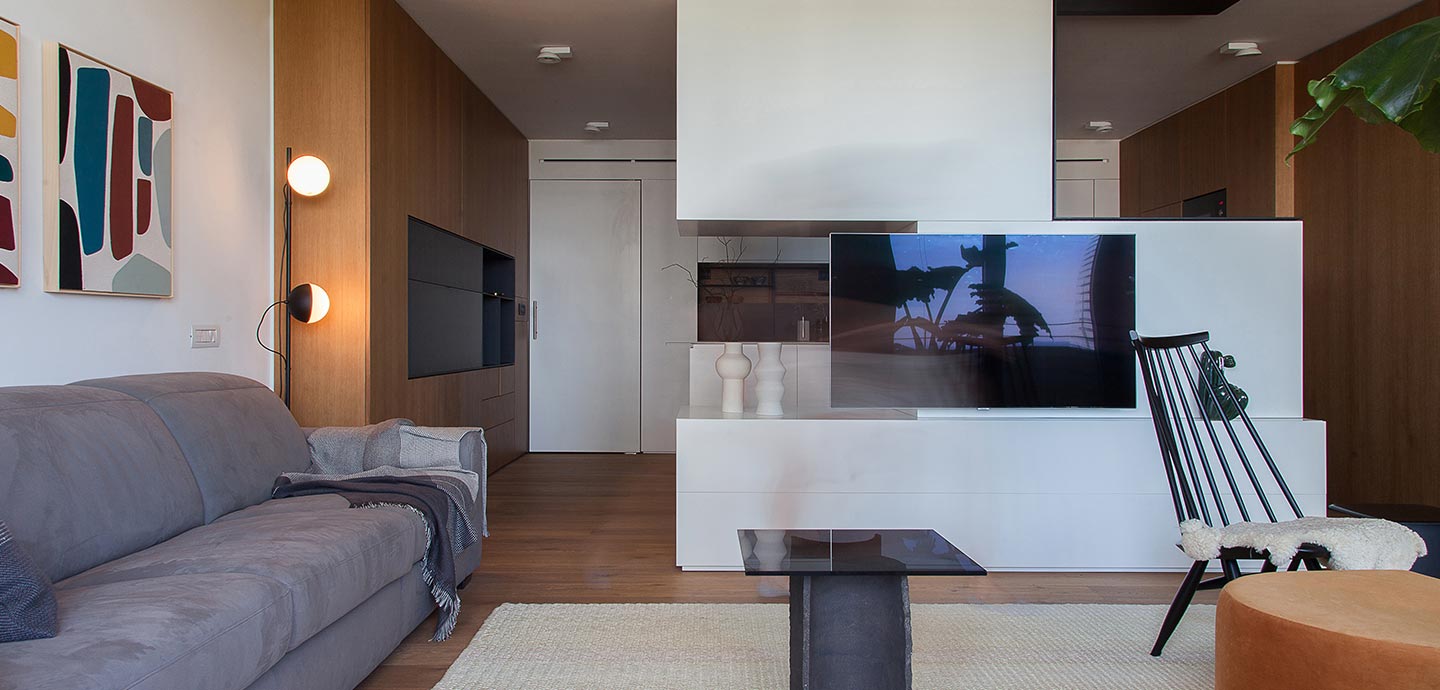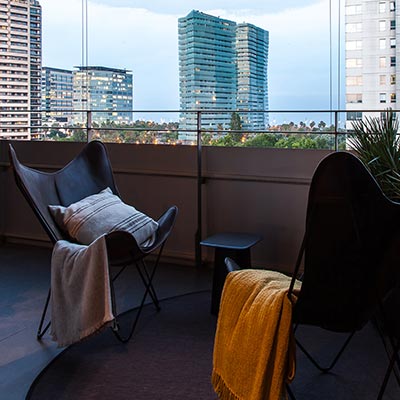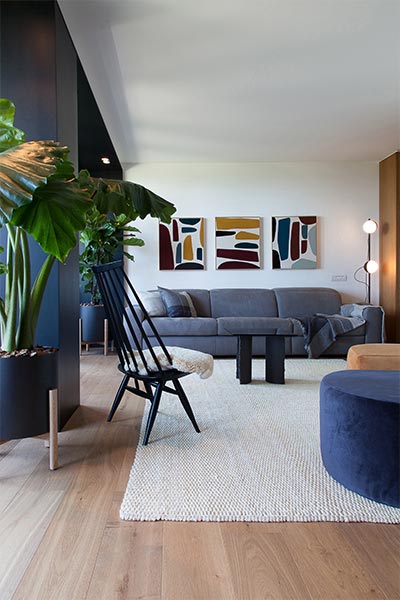 The architects proposed a completely new layout, prioritizing the communal space formed by the kitchen and the living room.
"The apartment achieves maximum storage due to the large floor-to-ceiling cabinetry along the perimeter and in substitution of the partition walls. The oak wood cabinets alternate with white lacquer wall cladding, that allow for a flush installation of the swinging doors and hide the sliding doors. This allows for the different spaces to be separated in a subtle way," said the architects.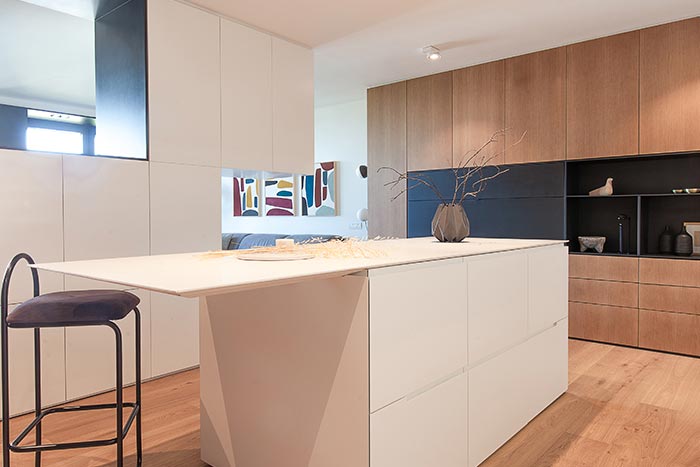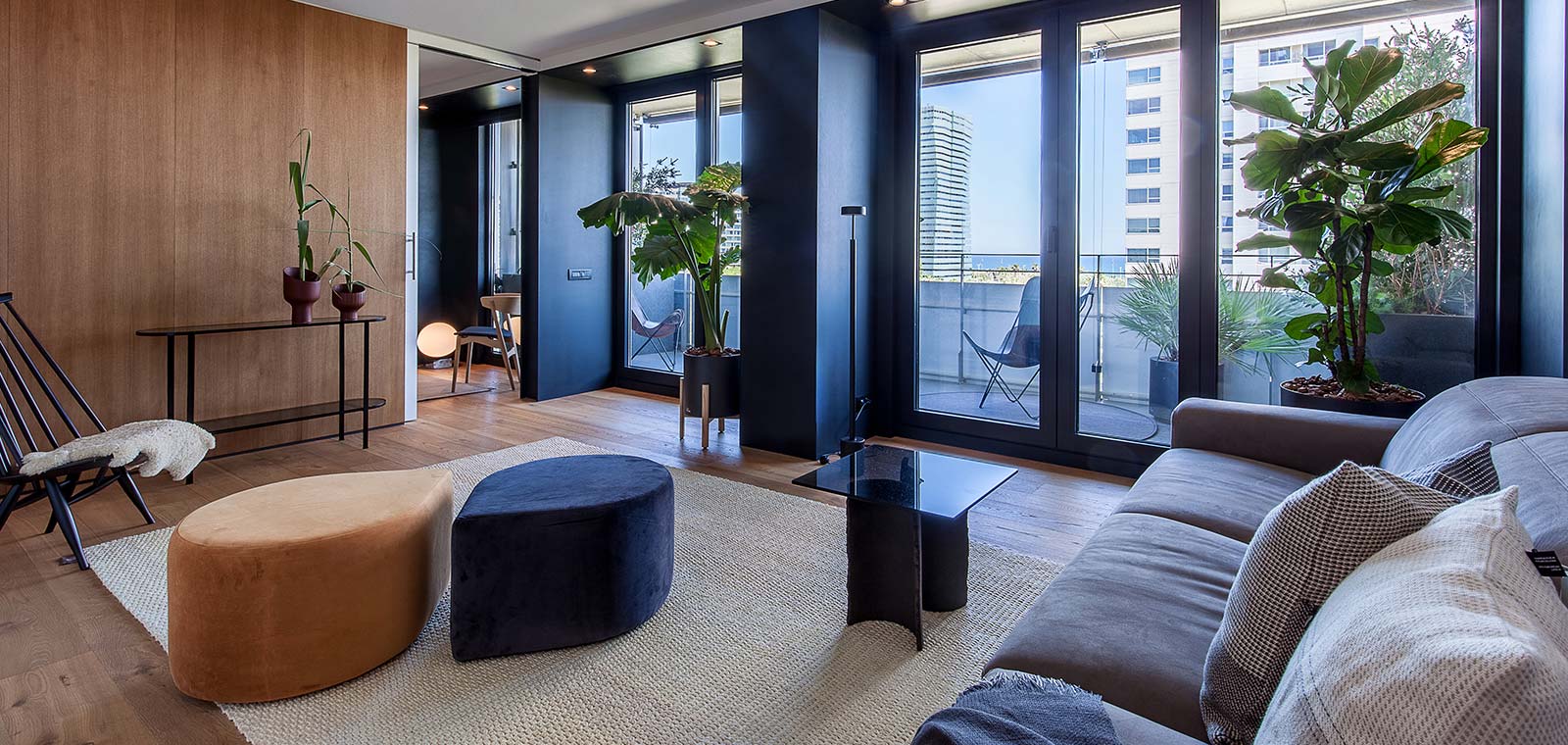 A central element that hides a structural column and frames views of the outdoors separates the kitchen and the living room, which is aligned with the master bedroom.
"The living room is aligned with the master bedroom along a large window consisting of several windows cladded with a perimeter graphite frame. This frame connects with the finish in the terrace, enhances the view and simultaneously hides the Delta Light lamps and motorized Silent Gliss blinds. This interior façade is flanked by plants in self-watering planters by Hobby Flower," explained the architects.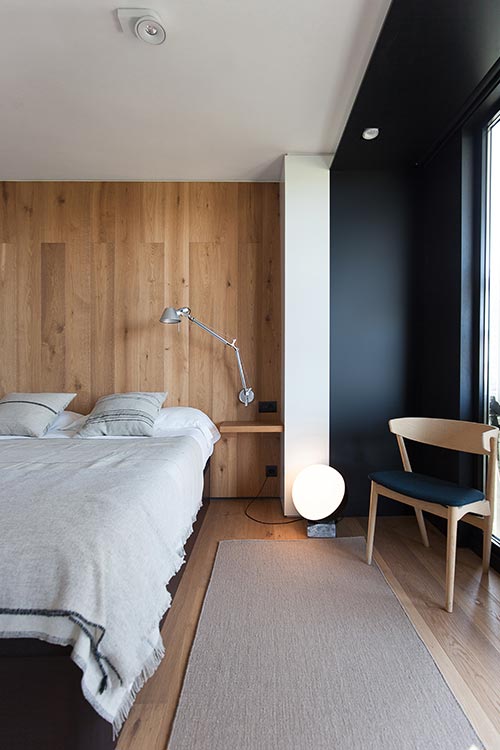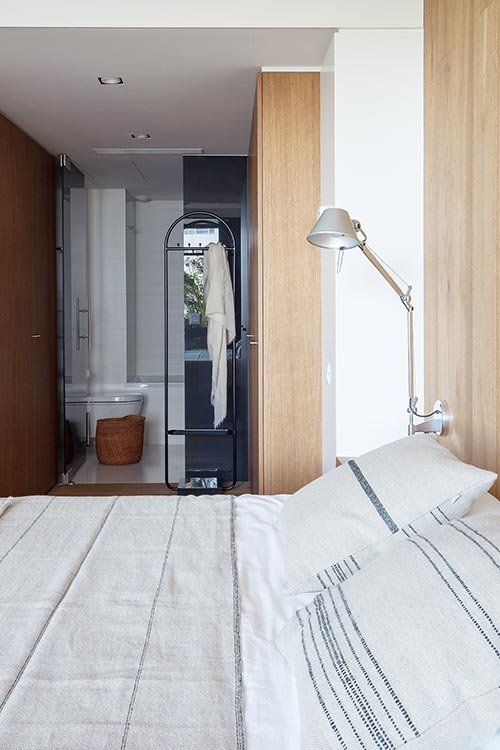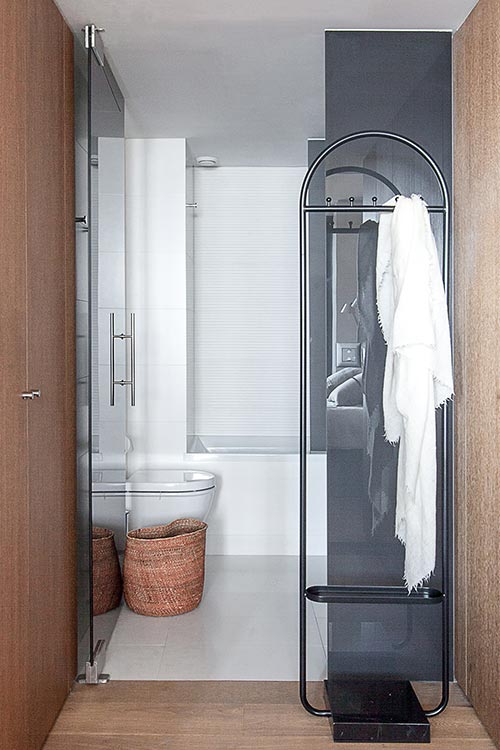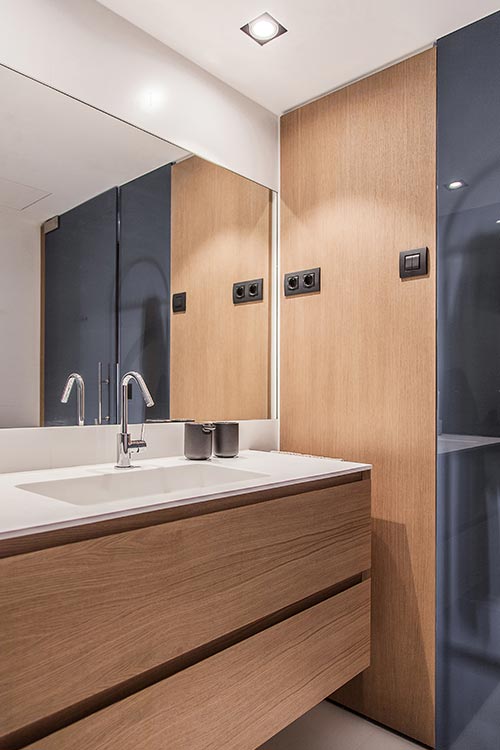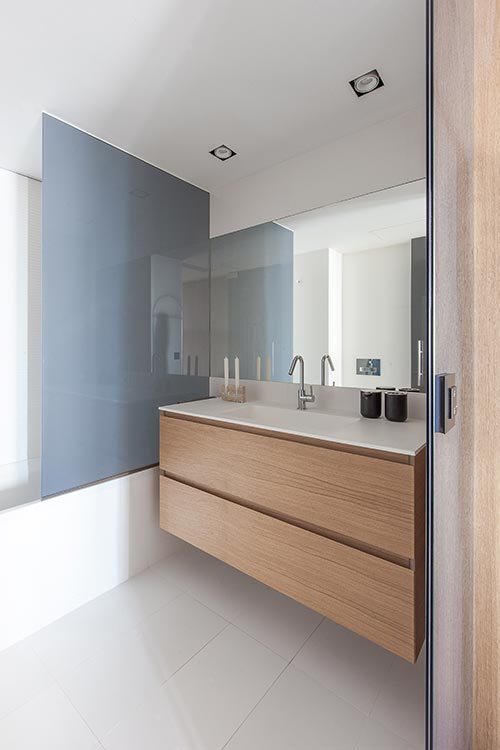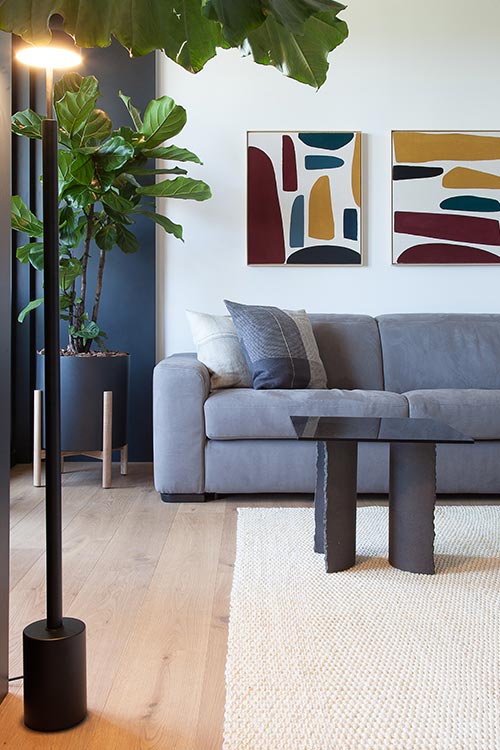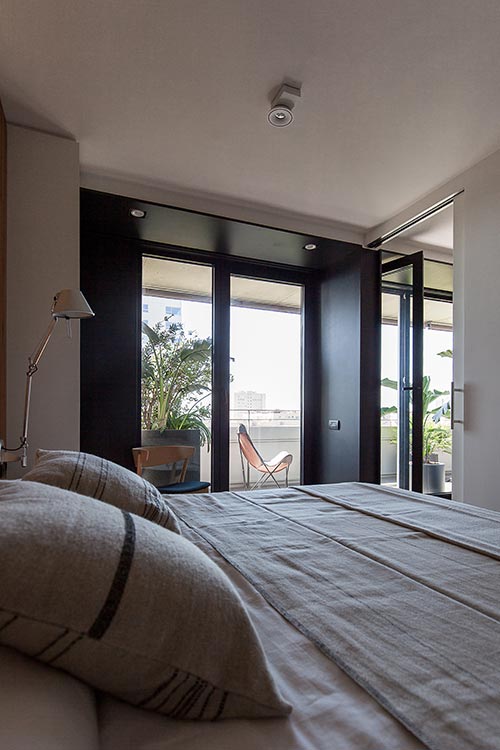 The living room is furnished with a grey sofa next to a Milan floor lamp, under select art pieces by Claudia Valsells. On top of the Francisco Cumellas rug, two Aytm poufs, a Vitra lounge chair and a low table by Sanna Völkers complete the furniture set.
The master bedroom features a reading corner with a Sibast chair and a Cumellas rug and is decorated with textiles by Materia. A closet area towards the back leads to a white stoneware tile cladding bathroom.
The end result is exactly what the customers expected: a functional one-bedroom apartment that allows them to enjoy the outdoor views.
Photography by: YLAB Arquitectos Barcelona