A stunning apartment in Barcelona by Nook Architects
This stunning apartment measures 118 sq. m. and is located in Plaça Catalunya, in the heart of Barcelona, Spain. The owner was amazed by the city centre and had a very clear distribution in mind for the home. When he approached Nook Architects, he requested a spacious dwelling for him as the main occupant during his occasional visits to Barcelona and for hosting his guests.
"The kitchen had to be at the centre of it all, serving as a meeting point - more of a gastro bar than a family kitchen. It also had to be complemented by wine cellar for more than 600 bottles," explained the architects.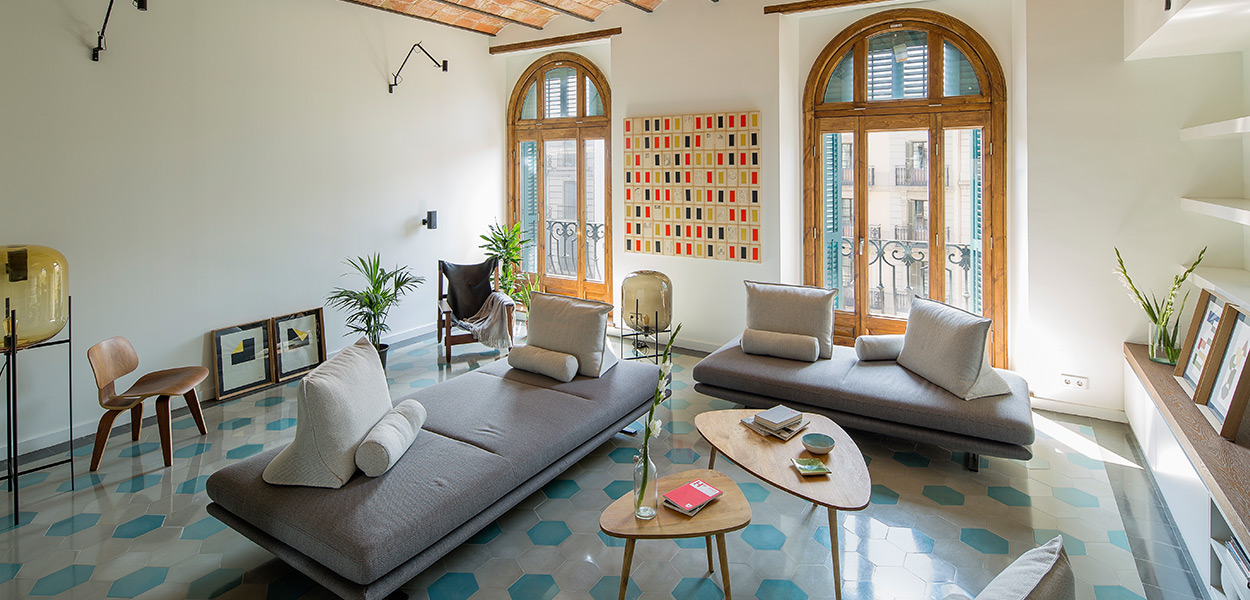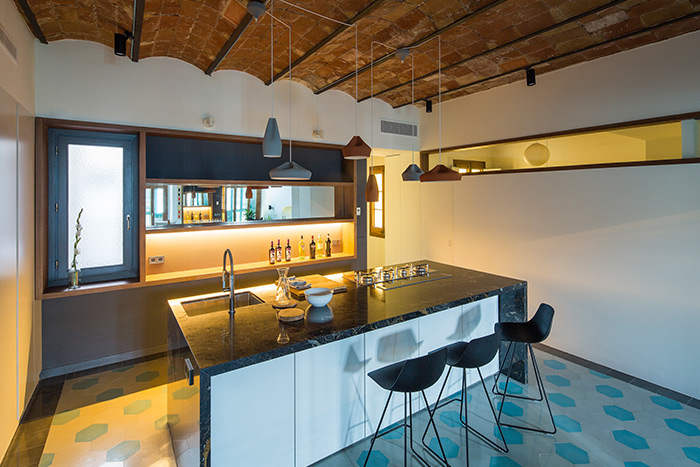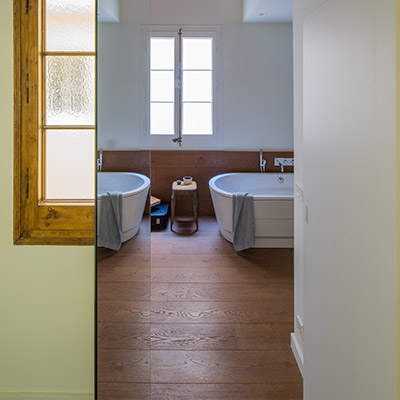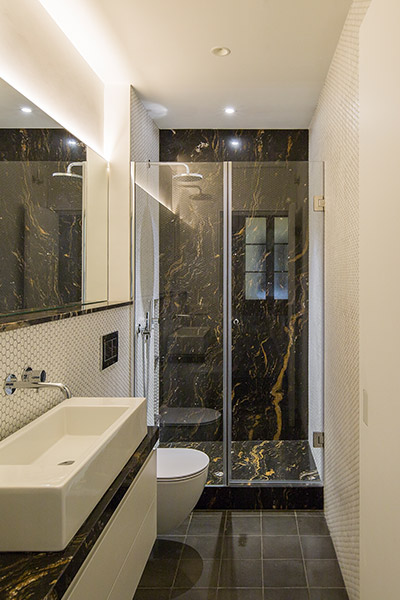 "The intervention began by allocating the living room on the outermost space, between the facade and first load-bearing wall, and we blended it with the next space towards the interior," said the architects.
To achieve this, a load-bearing wall was partially brought down to connect the living area with the kitchen.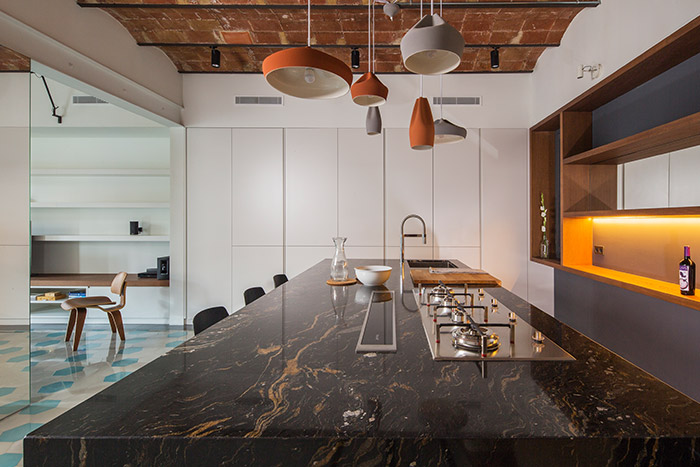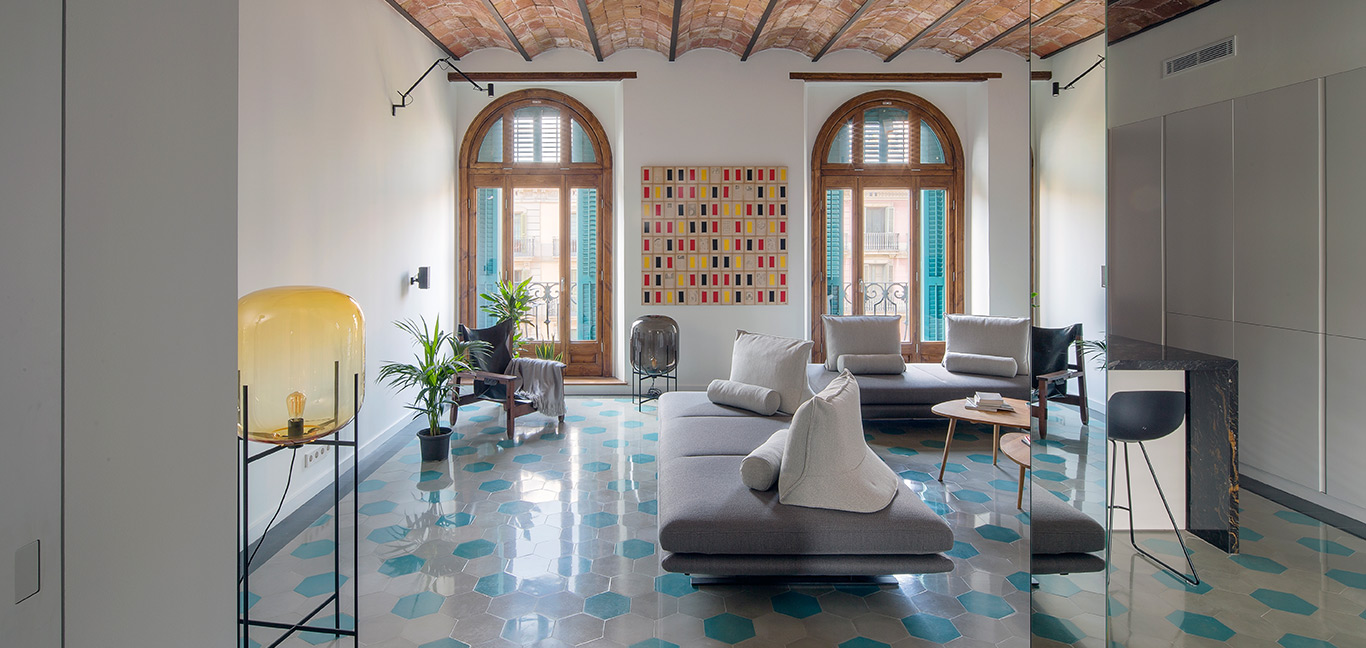 To make the space feel brighter and larger, the architecture firm strategically placed mirrors throughout the stunning apartment.
As the architects told 10 Stunning Homes: "There was a great amount of windows for a distribution with such a small amount of rooms. The apartment has 10 openings to the exterior, including windows and balcony doors. To increase the presence of these openings and to multiply their presence we used mirrors to highlight the architecture of the beginning of the previous century."
The high ceilings allowed the placement of horizontal windows that bring in light to the darkest areas of the apartment, making every space airy without compromising privacy.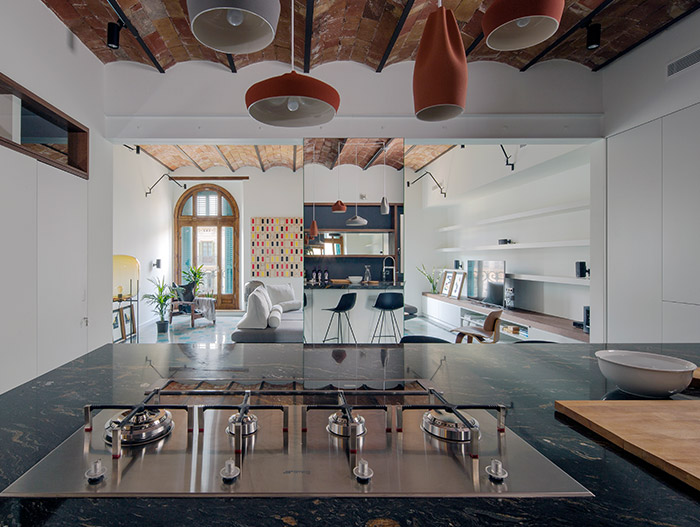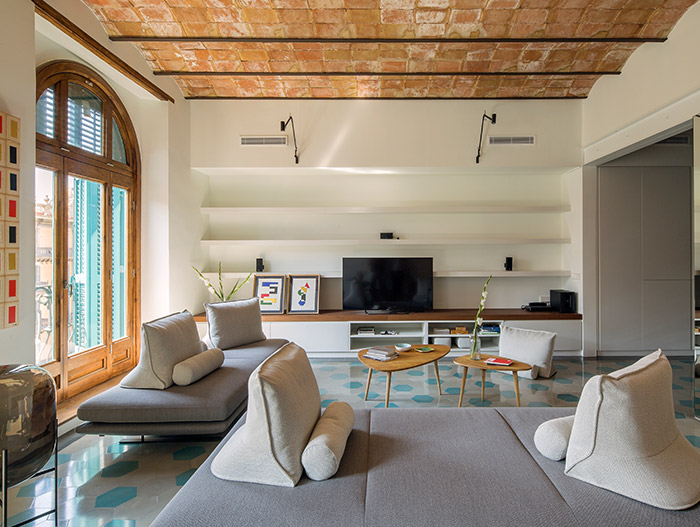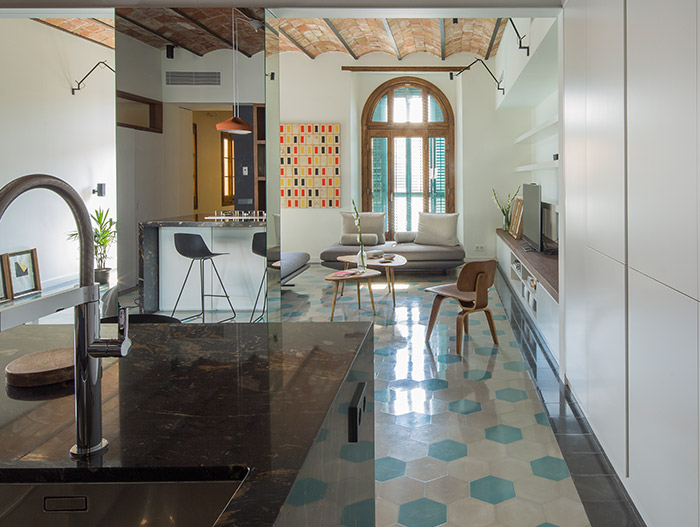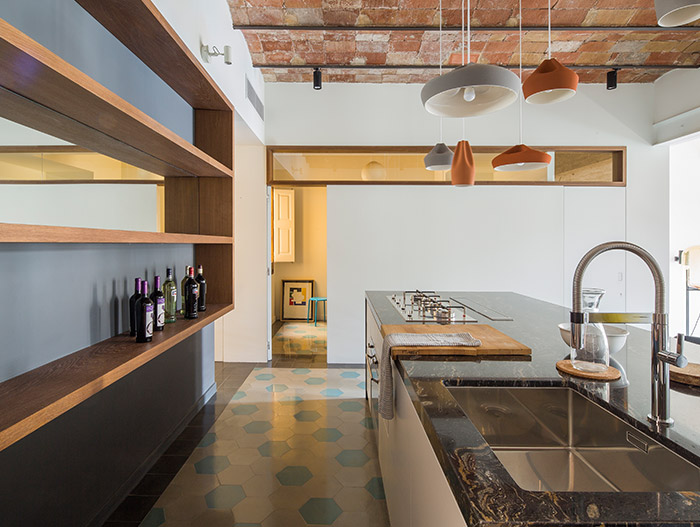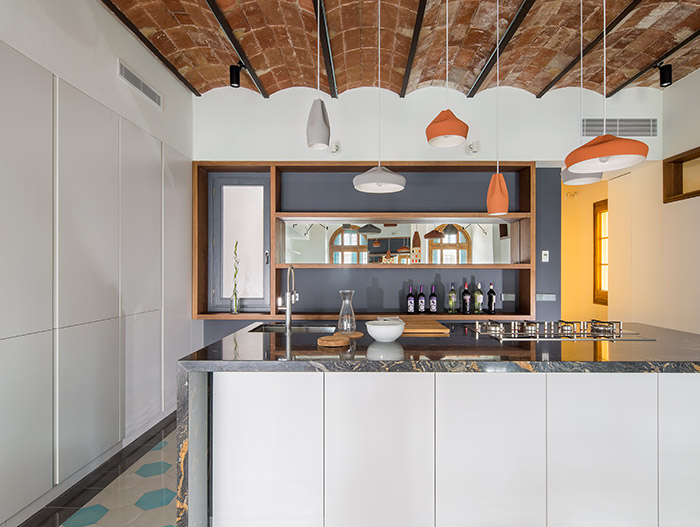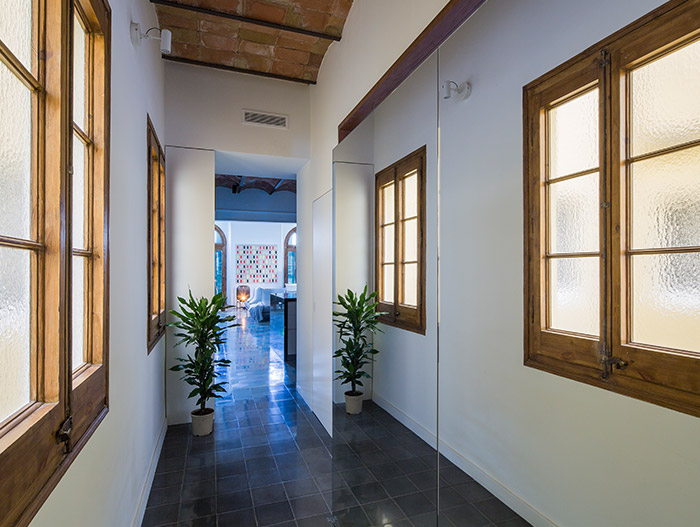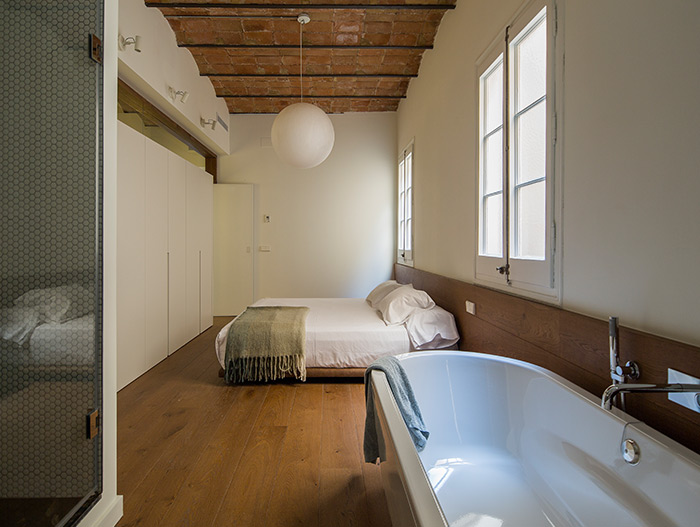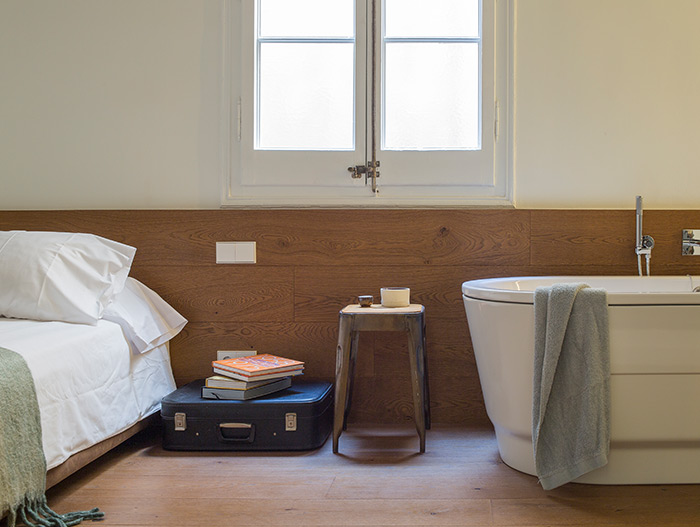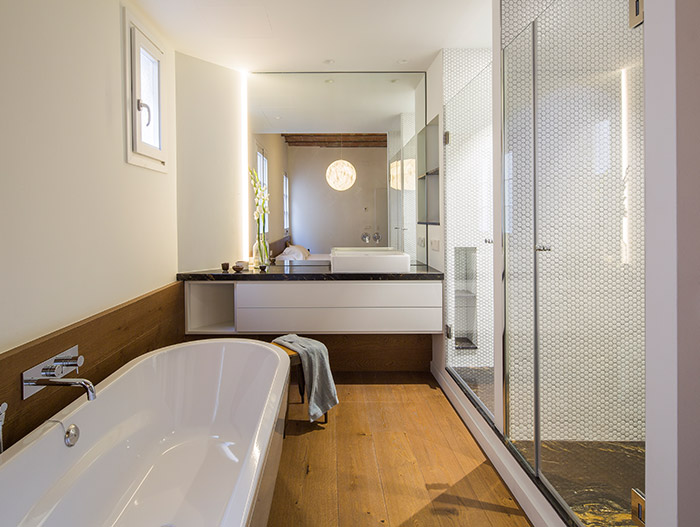 The main bedroom, with an en-suite bathroom, is close to the entry and opens to a more intimate patio. Further down the hall, a guest bathroom was allocated with the guest bedroom just in front of it, which opens up to the building's main staircase's atrium. Adjacent to the guest bedroom and with direct access to the kitchen is the wine cellar, which includes a wooden wine rack and a wine cooler.
Material-wise, the project restored the original details, such as vaulted, ceramic slabs and iron beams in the ceilings. The granite surfaces added to the kitchen and bathroom contrast the original features and the neutrality of the color scheme.
"Contemporary and warm finishes highlight the original envelope, which is only altered to bring back a spirit more honest to the building's tectonics and to allow it to evolve to today's standard of comfort and living style," concluded the architects.
Photography by: Nieve | Productora Audiovisual