Minimalist apartment with all-white interior in the historic district of Pigneto
A white and soft gray palette is the perfect starting point to create a spacious, airy interior, and the minimalist apartment featured today is a great example.
Measuring only 45 sq. m., this minimalist apartment with all-white interior by Brain Factory - Architecture & Design is located in the historic district of Pigneto in Rome, Italy.
Even though the predominant palette is white, the apartment doesn't feel cold. The various architectural elements in dove gray, along with the oak flooring and wall art, help warm the space up.
As the architects told 10 Stunning Homes: "Essential architectural element of this apartment located in the historic district of Pigneto in Rome is the use of the white, understood as a concept of pure intimacy and hospitality. This is the starting point in designing a contemporary space in a historic palace, mediating between the story and the today."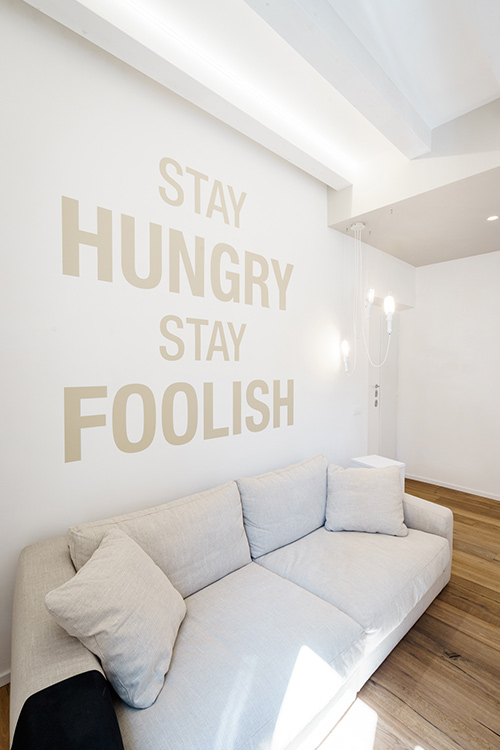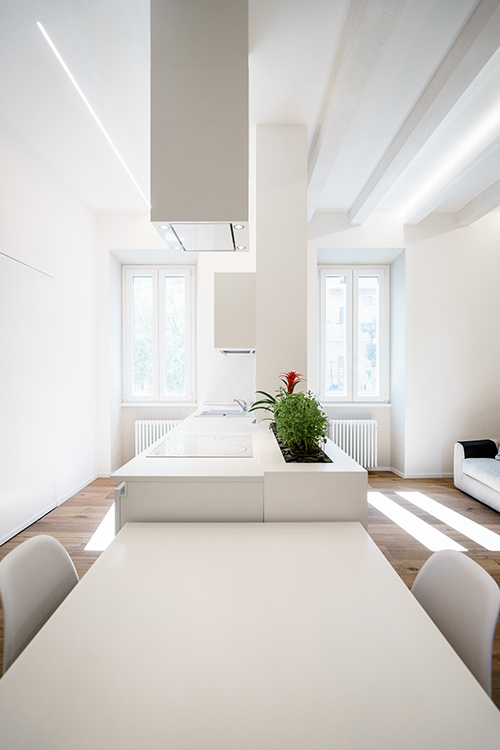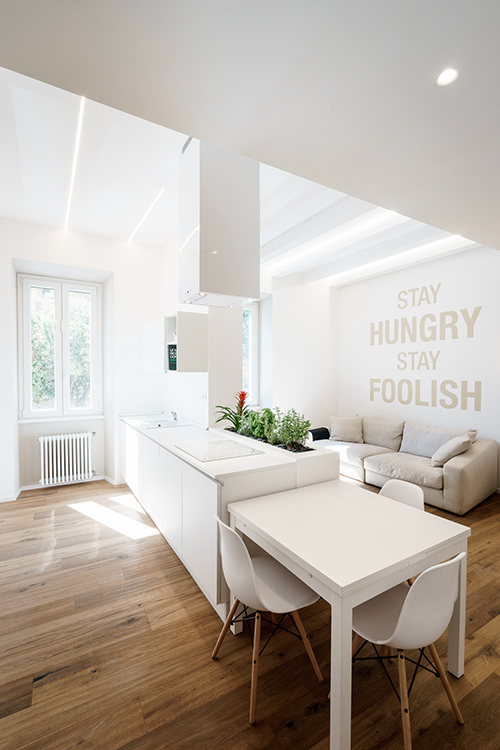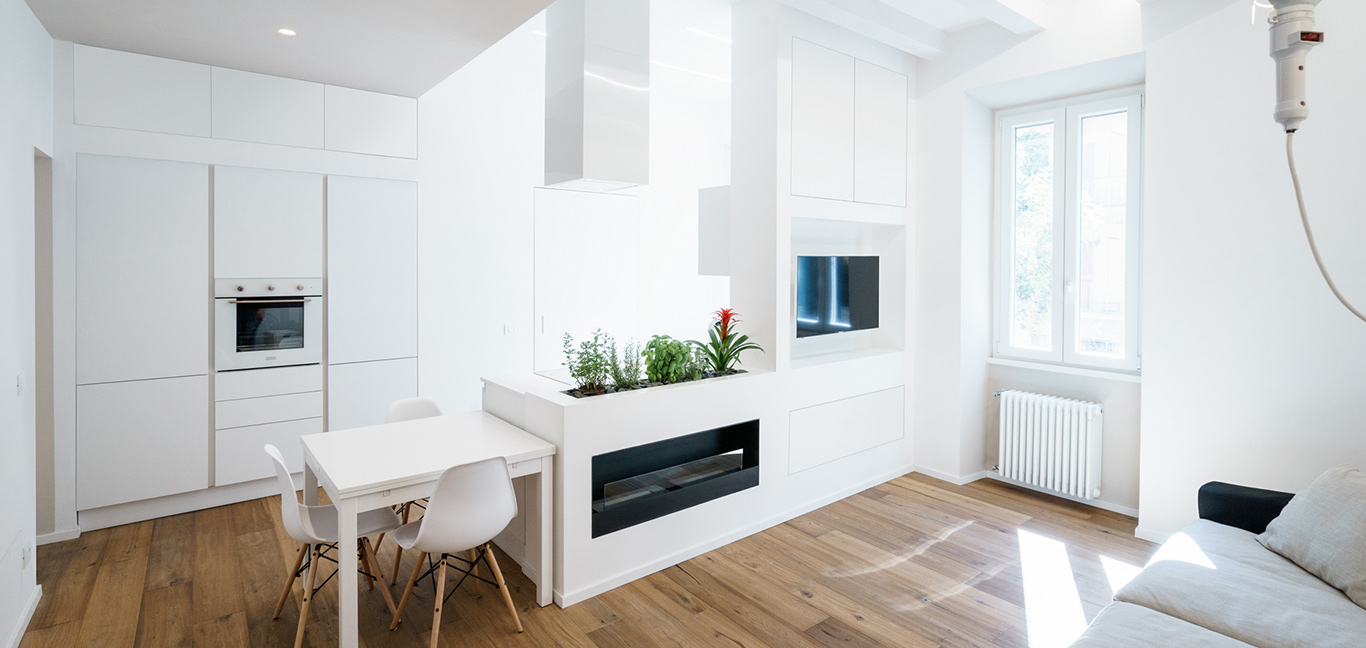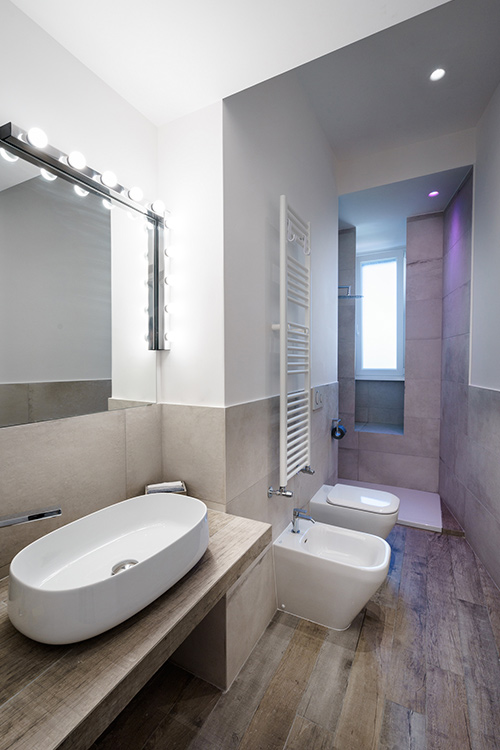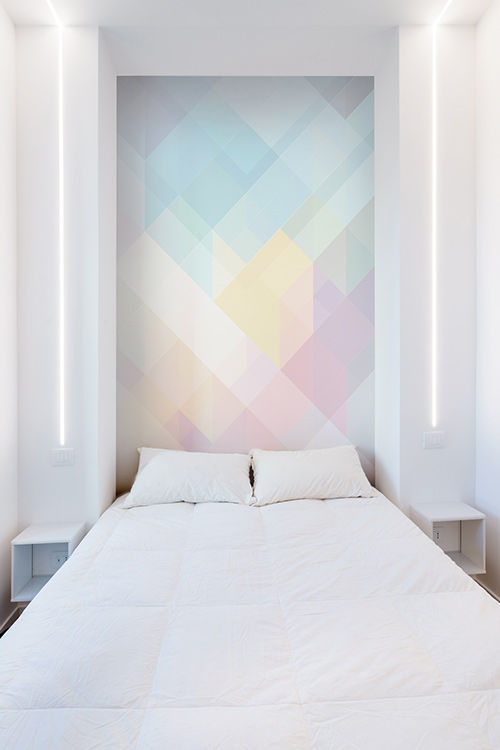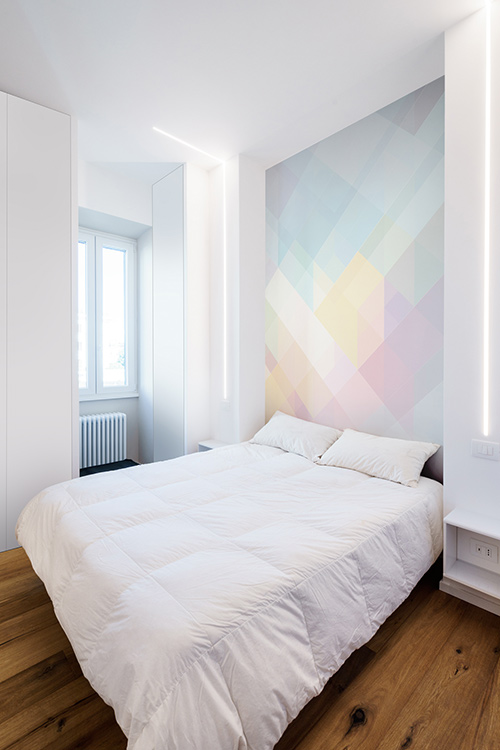 The main area of the Italian apartment consists of the kitchen, dining and living room, separated by a multifunctional wall that accommodates a fireplace and the TV on one side, and hides the kitchen cupboards on the other. The inspirational wall writing in the living room and lack of clutter give the minimalist apartment an open feel, that exceeds beyond its square footage.
"The open space thus obtained has created a spatial continuity and a maximum exploitation of the environments in which the element of distributive tension of the living room becomes an equipped multi-function wall, designed to accommodate on one side the bio-fireplace and the TV, on the other side to hide the kitchen cupboards," said the architects.
White wooden beams, wall satin light cuts and minimalist furnishings create an ethereal atmosphere.
To liven up the bedroom, the designers opted for a colorful wallpaper with geometric shapes. In the small bathroom, the white palette is replaced by wood, as the architects explained: "The bathroom has a longitudinal use of the space and a visual continuity accentuated by the use of the wood effect stoneware on the floor combined with a cement texture played on the same tones on the walls."
Photography by: Marco Marotto