DPAW turned this small Edwardian apartment into a practical and beautiful home for a young family
Located in London, this 69 sq. m. Edwardian apartment was renovated by Daniele Petteno Architecture Workshop to be a practical and beautiful home for a young family.
Eleonora and David, the owners of the apartment, wanted to combine the feelings of the historic fabric with all the comforts, the practicality, and the beauty of contemporary living.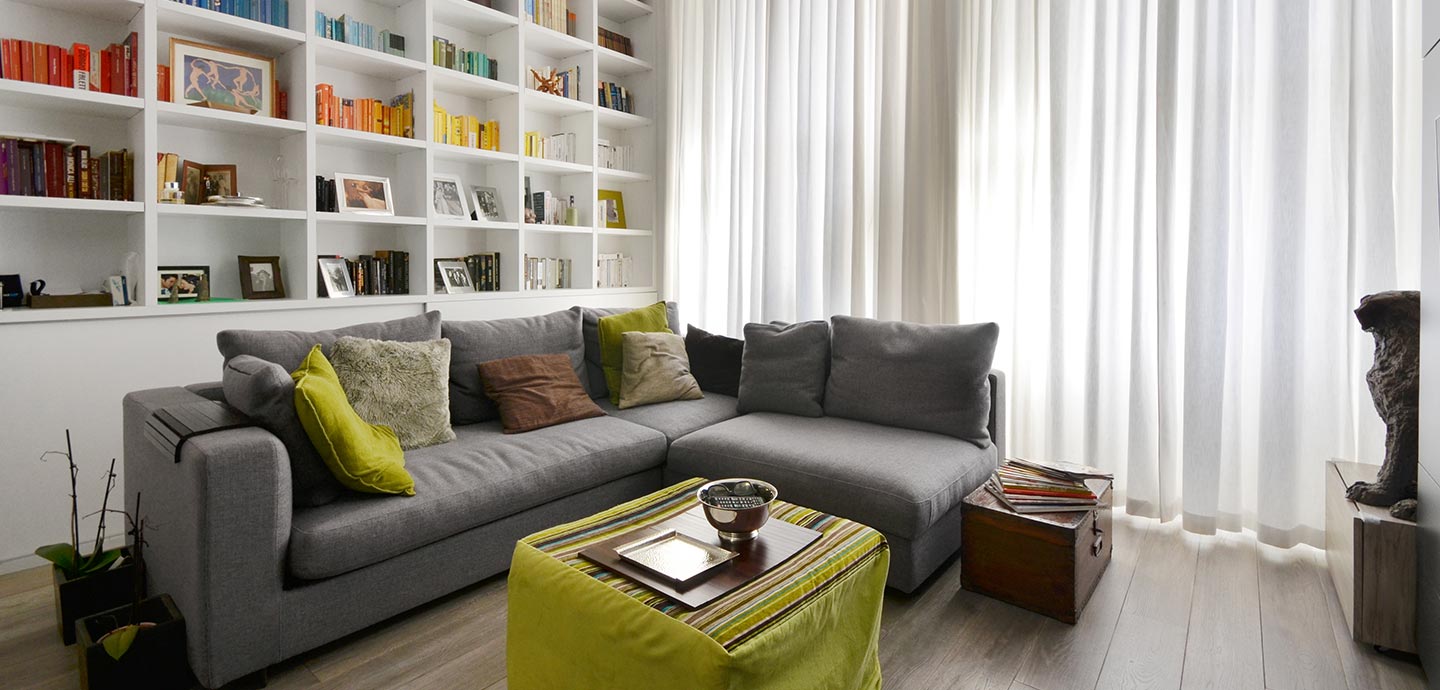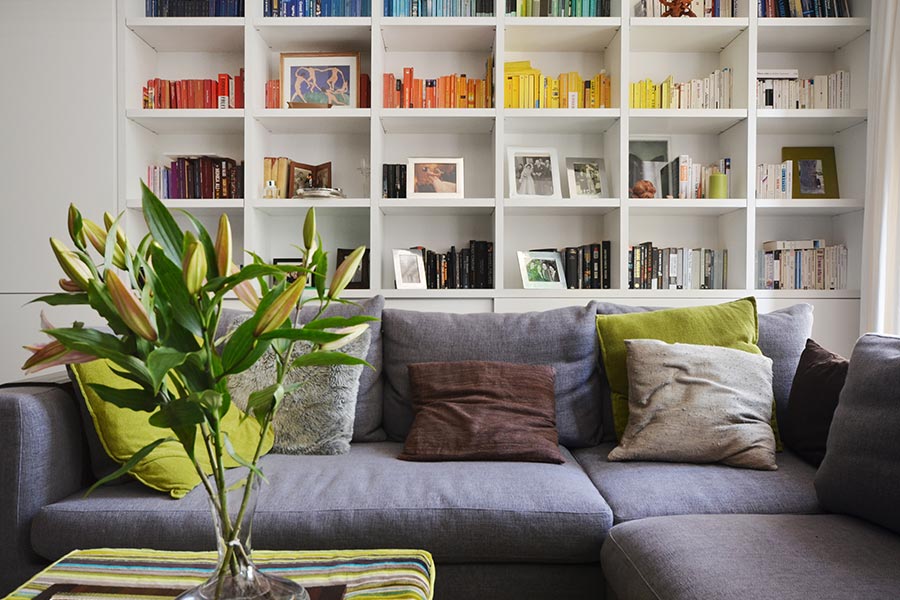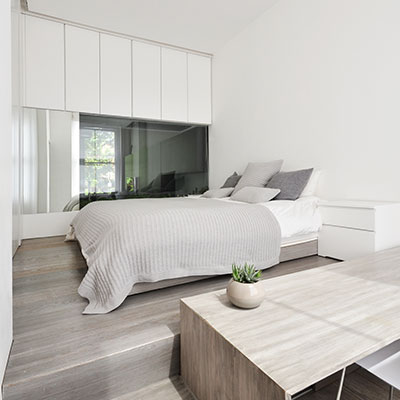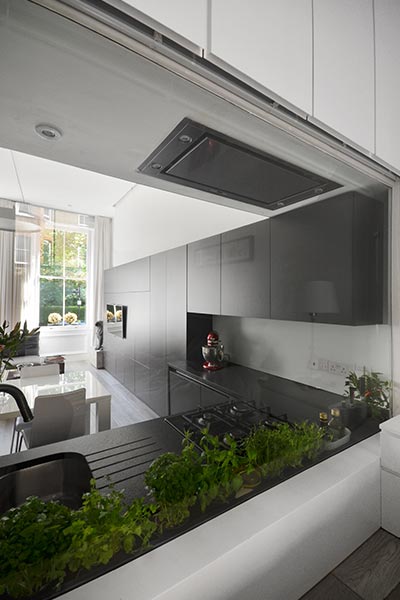 One important aspect of the renovation was to make a relaxing home with panoramic views of the Nevern Square gardens and backyard.
"The Design concept is based on the contemporary reinterpretation of the British Edwardian 2-rooms layout, with one big room at the front and one at the rear, to both reveal the original rooms proportions and enhance the two beautiful and monumental windows at the front," explained the architects.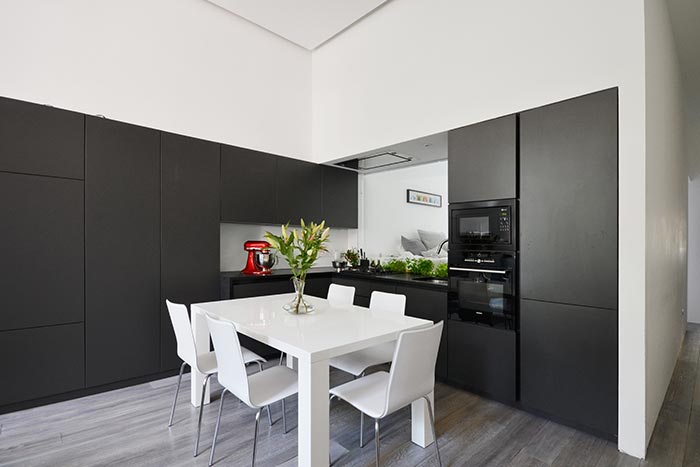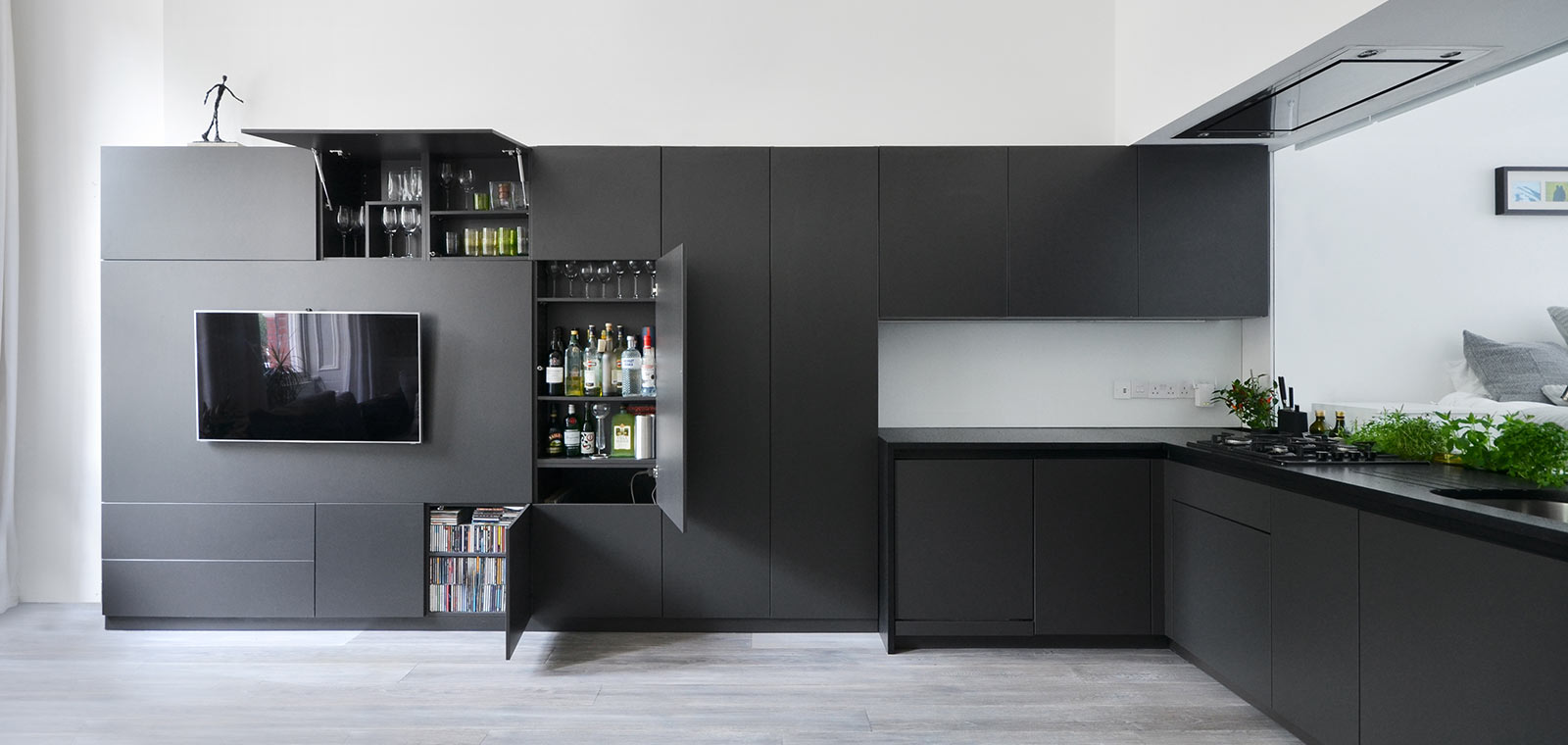 As a young family with growing changing needs, the owners asked the architecture firm to incorporate storage spaces everywhere, but in a discreet, almost invisible way.
"The layout is generated by the balanced intersection of 2 opposite 'L': The White 'L', full height (3,80m) which incorporates within partitions a number of useful wardrobes and cupboards, The Black 'L', 2,25m high, which is a multiple functions bespoke furniture that includes: Kitchen, Spirits bar, CD/DVD storage, TV furniture, etc," explained the architects.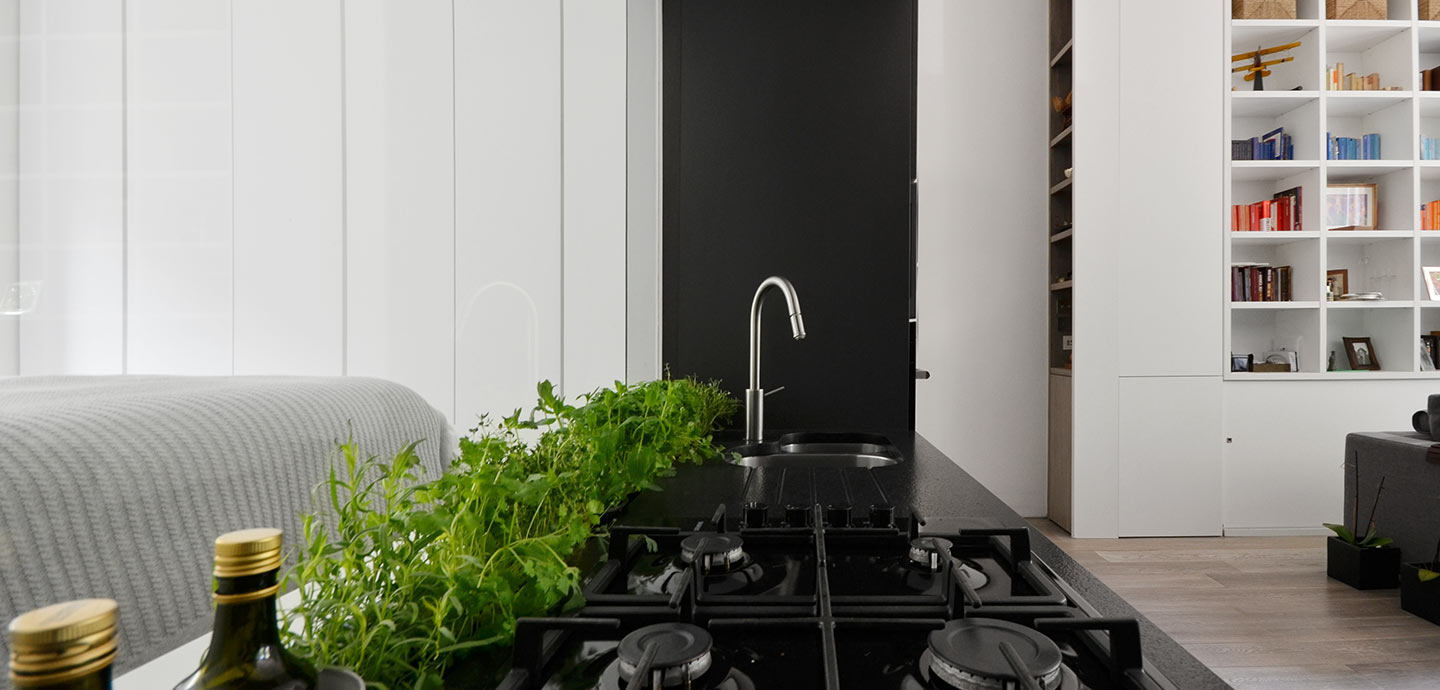 "It is the intersection between these two 'L' that generates the element that makes this project unique: a wide glazed internal opening, which gives to the front and rear rooms an extraordinary visual depth and continuity."
This opening really works like an additional window inside the house, allowing the owners to enjoy the natural daylight during the day. The light has been particularly studied in order to give all internal spaces a feeling of 'lighting continuity'.
In support of the natural light and to better balance its decrease at dusk, 15m of high power linear led lights have been installed. These lights have a temperature very similar to natural daylight and are controlled by wireless dimmers, producing a smooth light transition between the daytime and night-time hours.
The project required 21 weeks of substantial remodeling works. "It is through the simple and neat geometries made of balanced proportions of solids and voids, bespoke design elements, furniture and materials that a small XIX century apartment has become an elegant and practical home for a young and growing family," the architects concluded.
Photography by: Daniele Petteno Architecture Workshop