Design duo Margeza renovated this apartment located in the heart of Budapest
Located in the heart of Budapest, Hungary, this two-bedroom apartment measures 110 square meters (1,184 square feet) and was renovated by couple Geza and Margit, the duo behind Margeza Design Studio.
Born in Hungary and residing on the Belgium-Luxembourg border, the retired couple now spends their days buying old apartments and turning them into vibrant, unique spaces.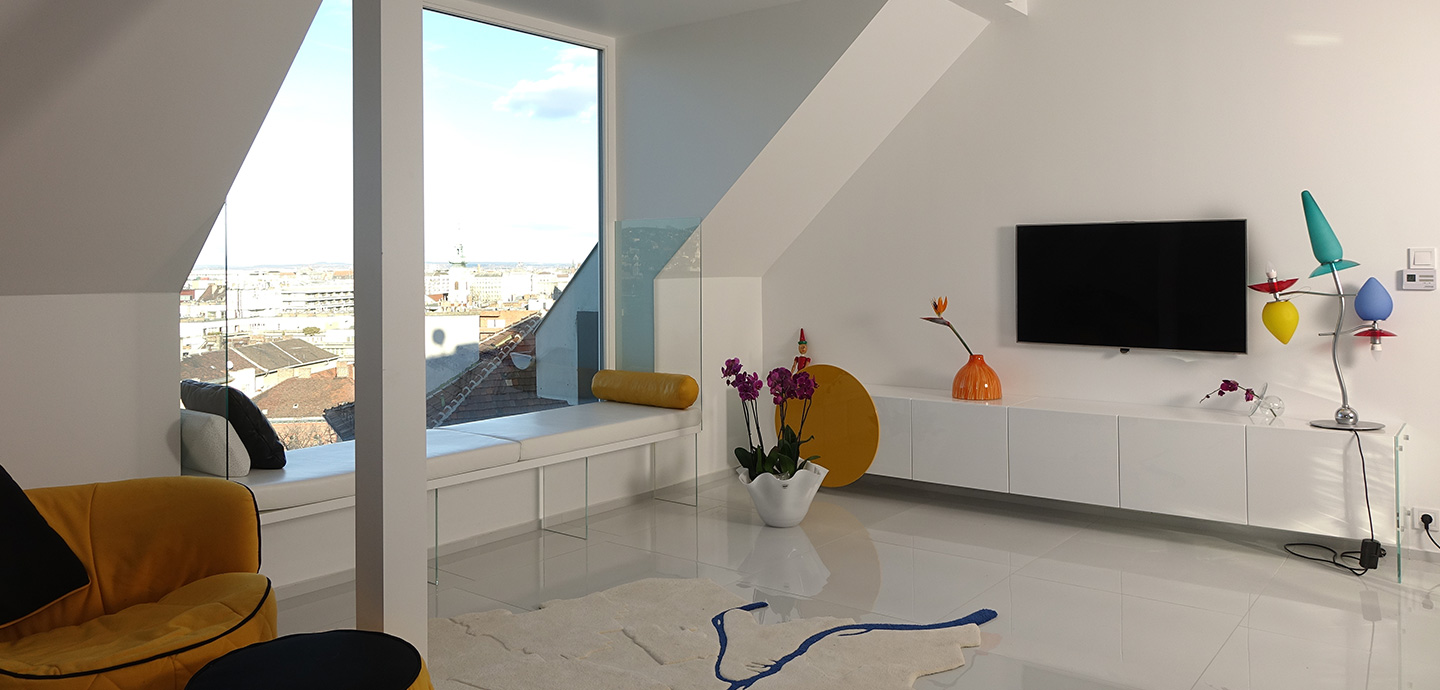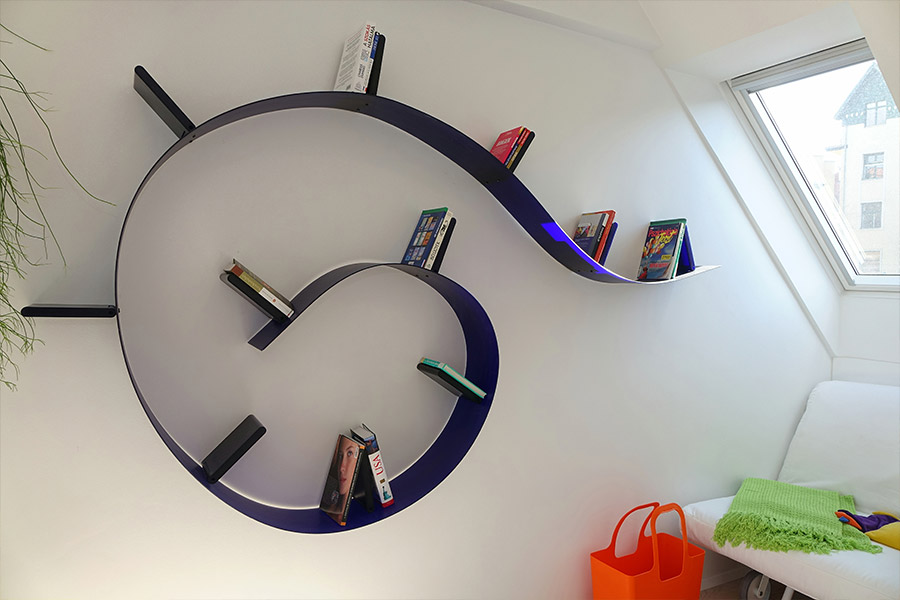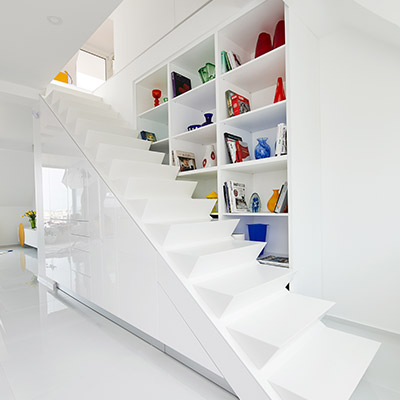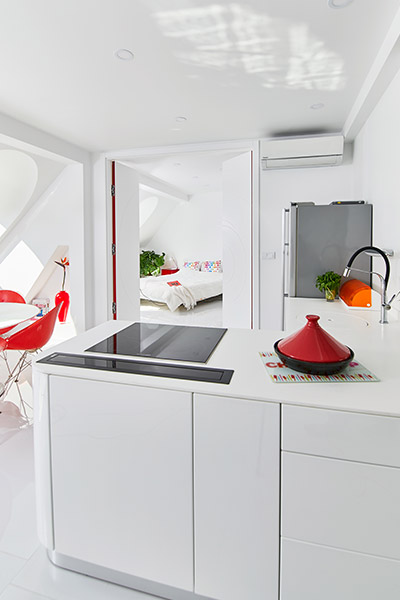 The original building initially housed a single family and was later divided into a four-apartment dwelling, meaning the space was laid out in an awkward, multiple-room format.
Consequently, every wall was knocked down and rebuilt – it was a complete renovation.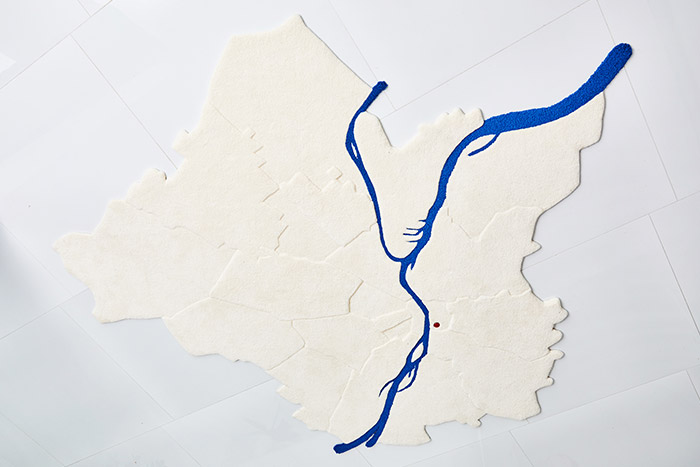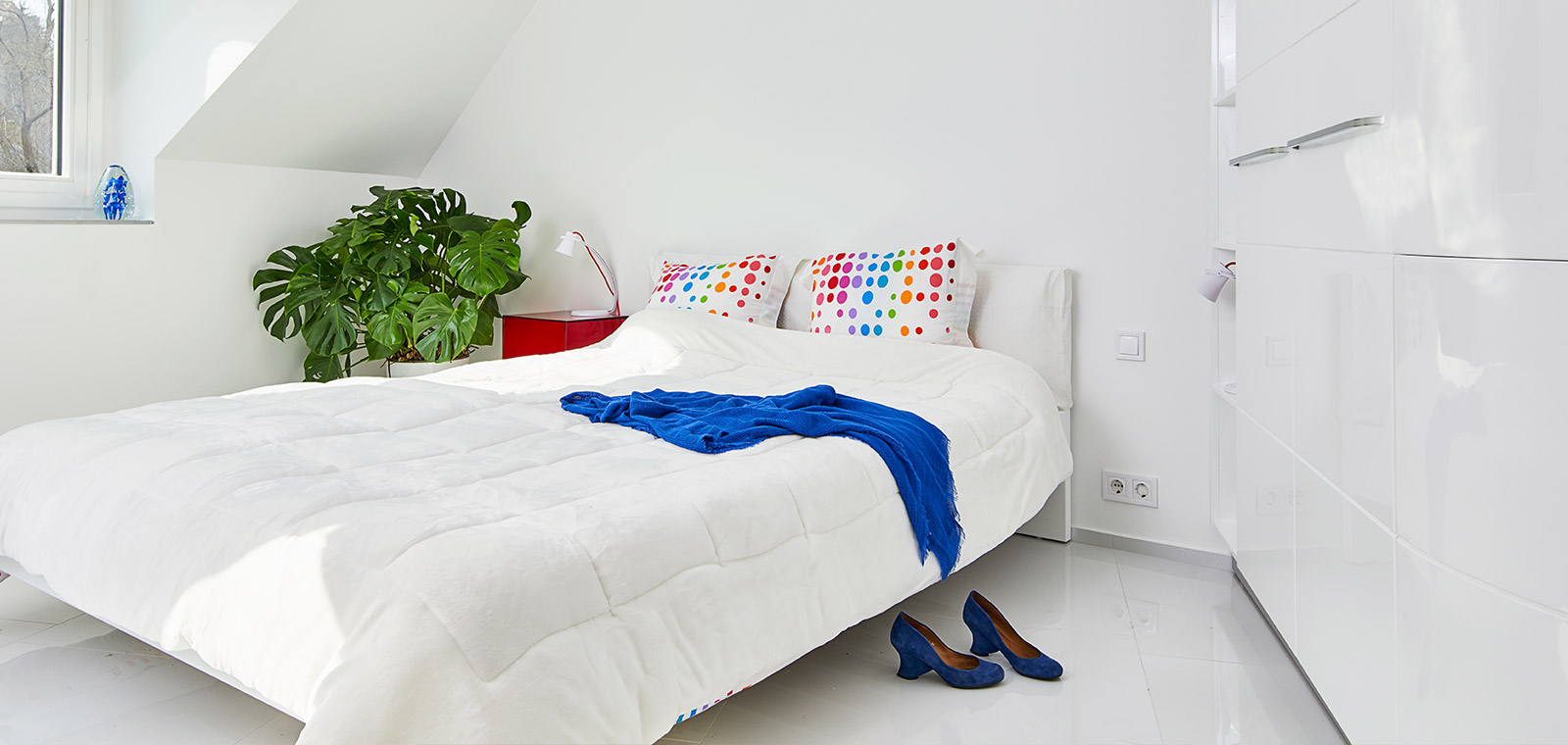 The apartment overlooks the Danube River and has an unparalleled view of one of the city's most iconic buildings – the Hungarian Parliament. Since they wanted to maintain the same impressive views of the city, the couple replaced the sectioned windows with frameless panels and an expansive glass wall.
A living wall in the lounge brings a touch of nature inside the apartment, while custom-designed furniture pieces and decor items add vibrancy to the mostly white interior.
"After a complete renovation, we made the place special with unique furniture, carpets designed specifically with this apartment in mind, and adding a living green wall."
The white custom-made rug adds a uniquely local touch: it's shaped like a map of Budapest. In the middle, crossing the city, the Danube River is shown in blue, and a small red dot marks the apartment's location.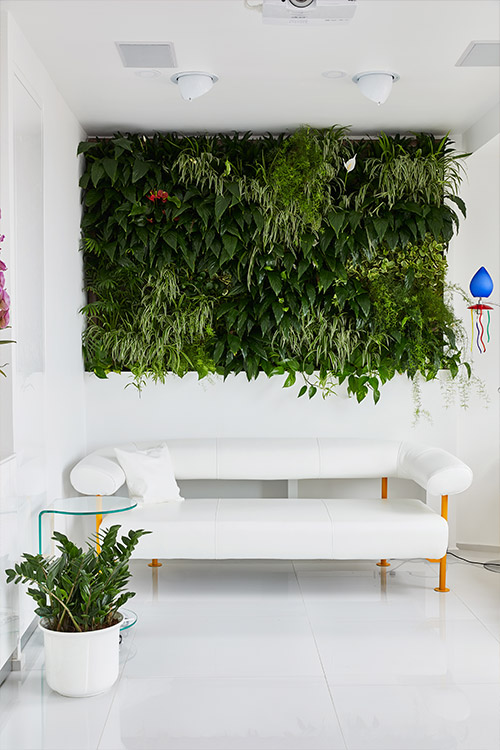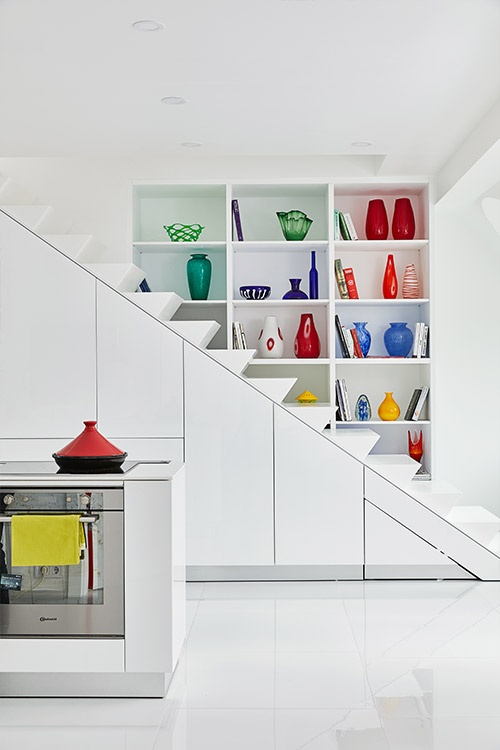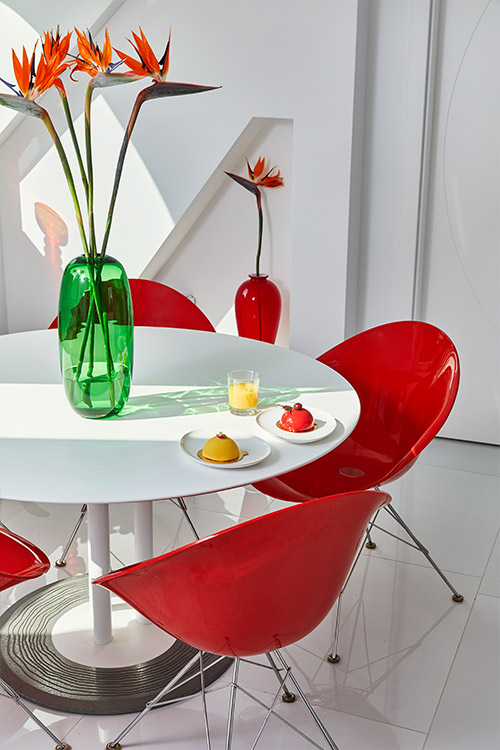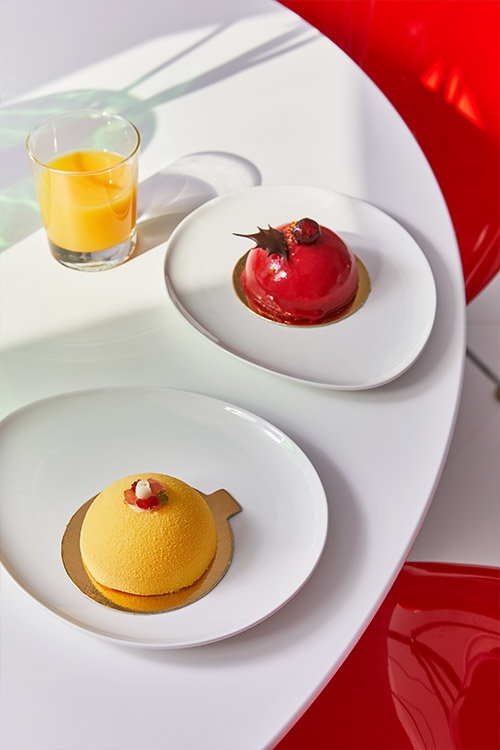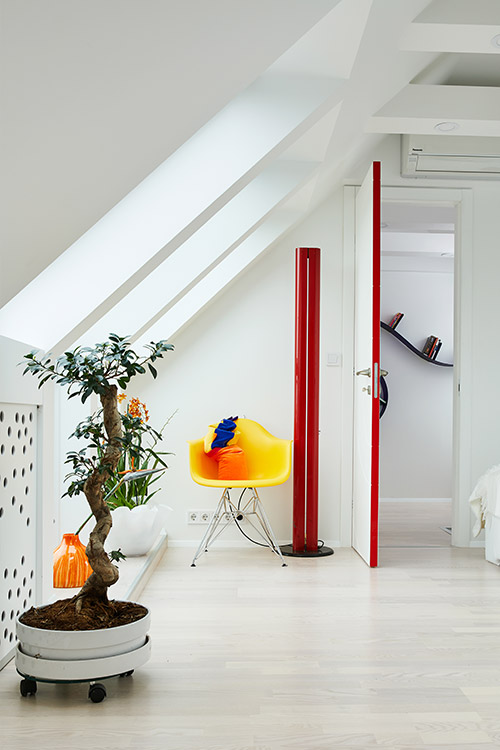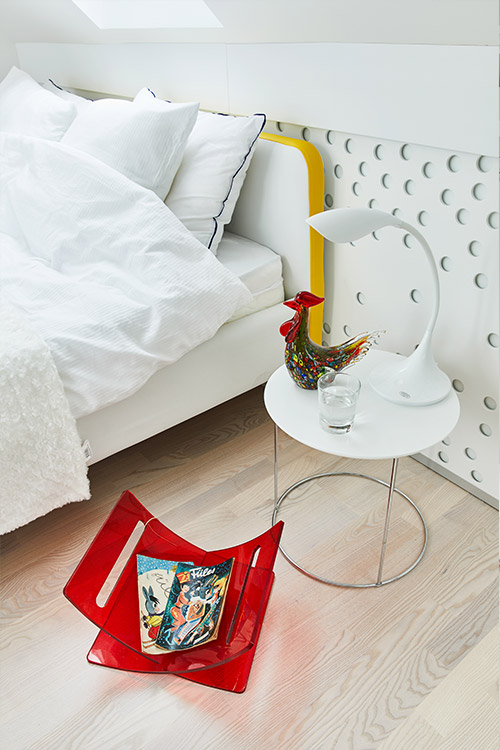 The designers kept the kitchen cabinets and countertop white and made the red dining chairs the focal point of the area. The stairs were designed to feature built-in storage for kitchen utensils and appliances.
A modern floating bed and curved cabinet were designed by the couple for the bedroom. A second bedroom and bath are located on the upper floor. The white palette with yellow and red accents is present throughout the entire home, adding personality to the renovated apartment.
"Naturally, the characteristics of Margeza style can be found everywhere: joyful, energy-filled colors give an atmosphere of happiness," they concluded.
Photography by: Erdőháti Áron