A renovated apartment in Corato, Italy with elegant black and white interior
This small apartment located in Corato, Italy, was recently renovated by m12 architecture design. One important aspect of the project was the fact that the client asked the architects not to touch the internal partitions and had already chosen some materials such as dark porcelain tiles.
"This is a very significant project, thanks to its seamless spaces and the ingenious cabinet making," said the architects.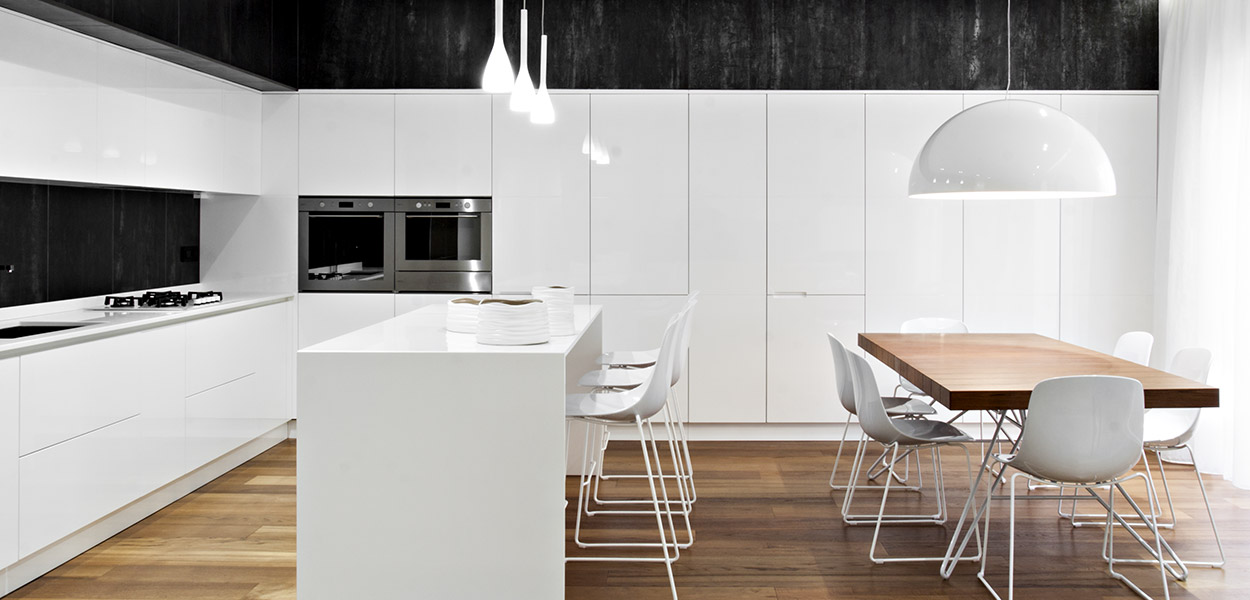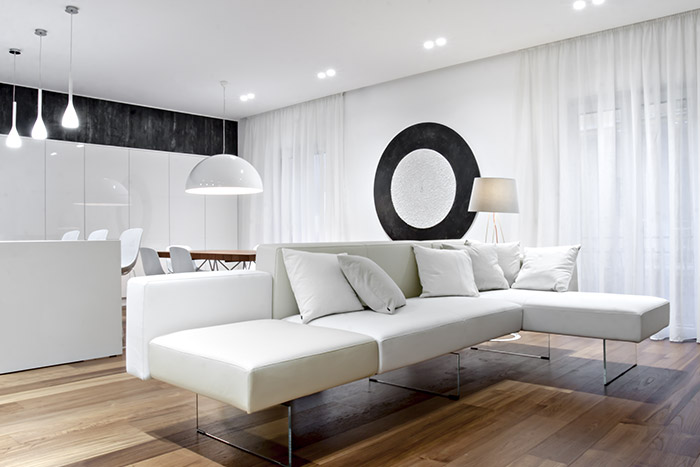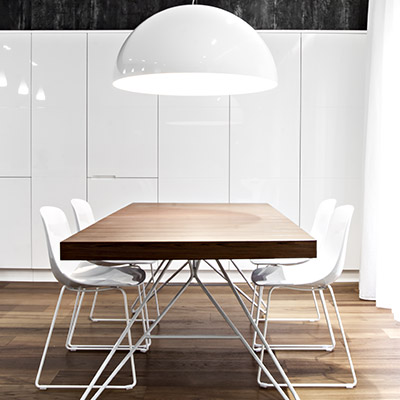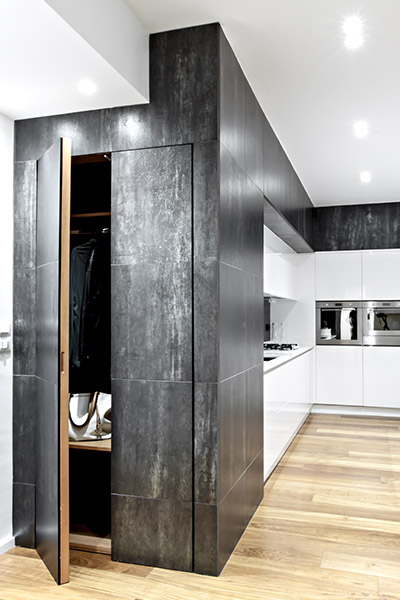 All spaces have been defined and made unique and elegant with a fine intervention of cabinetmaking.
"Michelangelo Olivieri has conceived walls as containing spaces, in order to achieve greater purity," said the architects.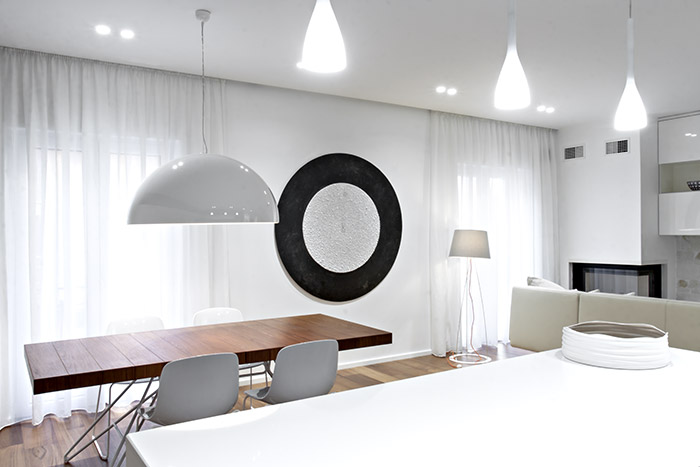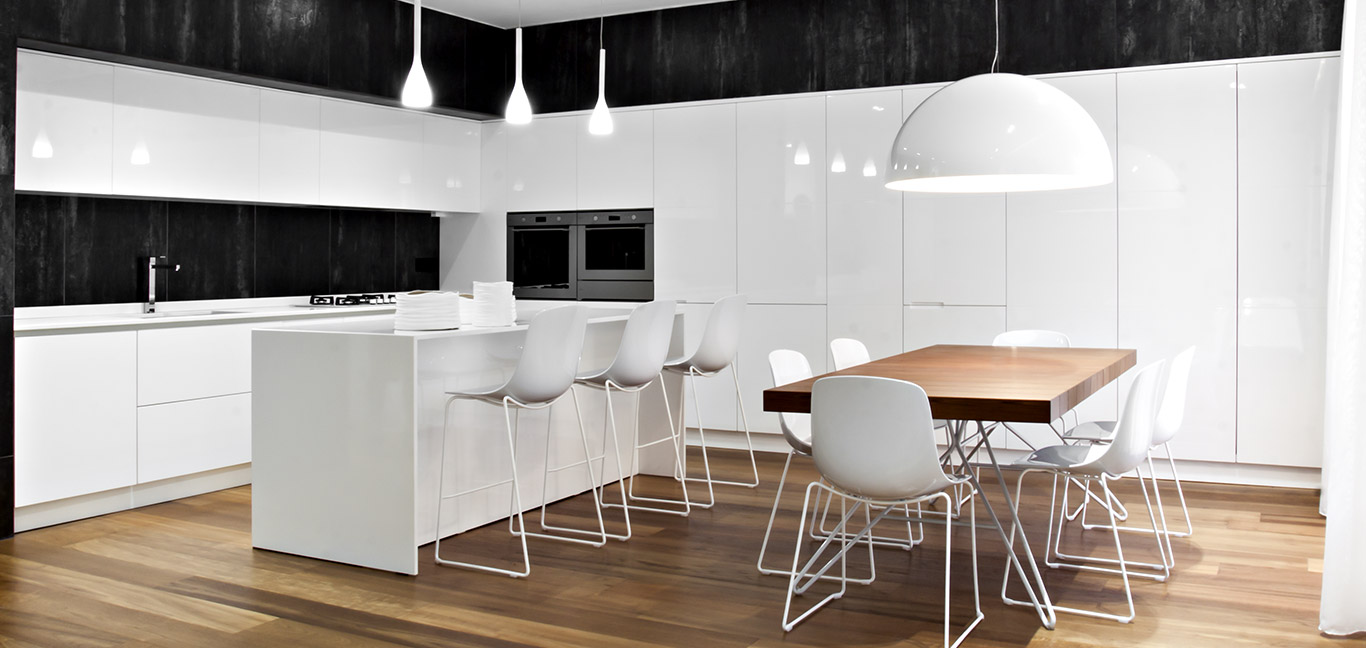 Many of the functional elements were designed to become beautiful features that visually connect the spaces and create links throughout the renovated apartment, rather than just remaining purely functional.
"The kitchen presents well-defined volumes and cabinets which include all the structural elements, such as household appliances and kitchen tools, in a white and black palette that blends with the wood shades," explained the architects.
The living room has a wall system in polish lacquered MDF with doors and champagne colored open units in enameled metal. The wall system is based on a cladding in natural stone.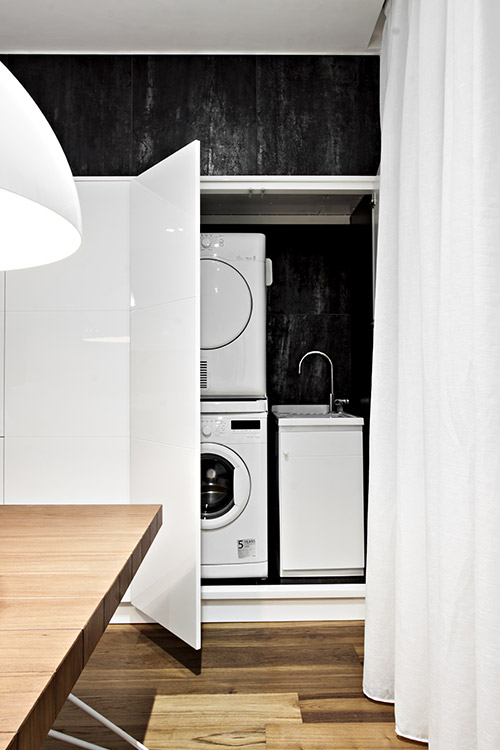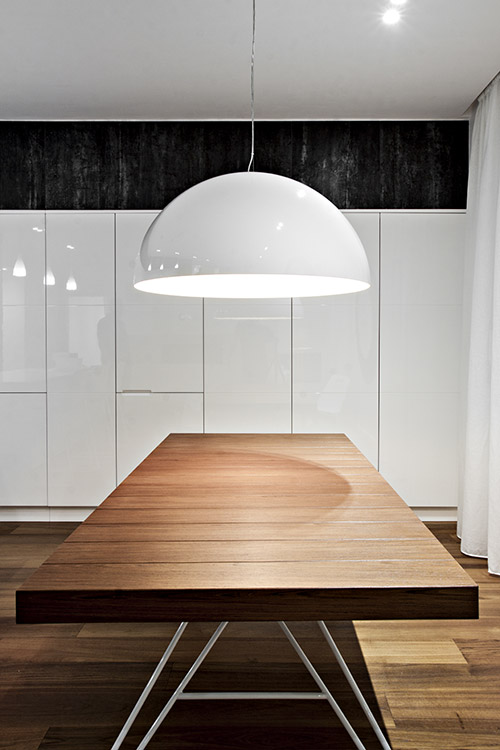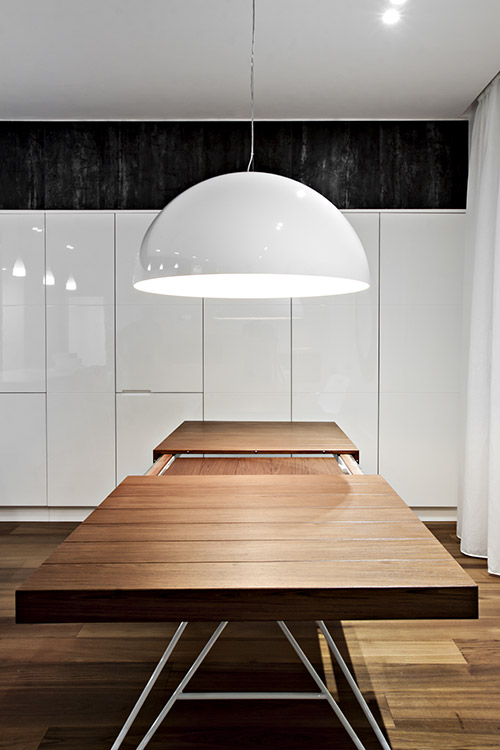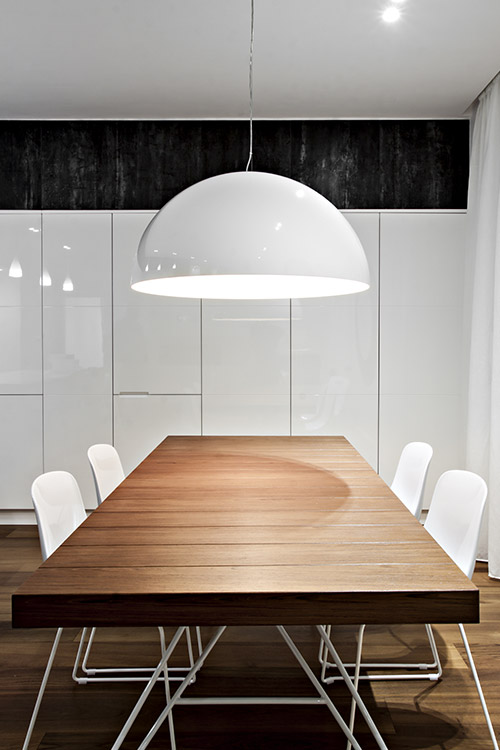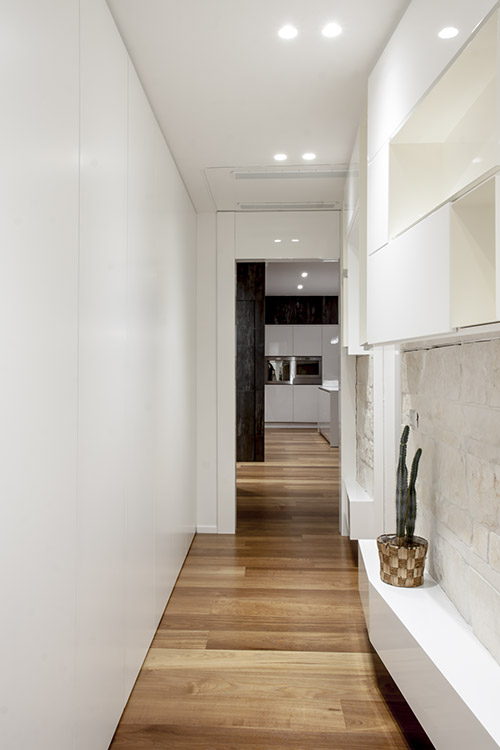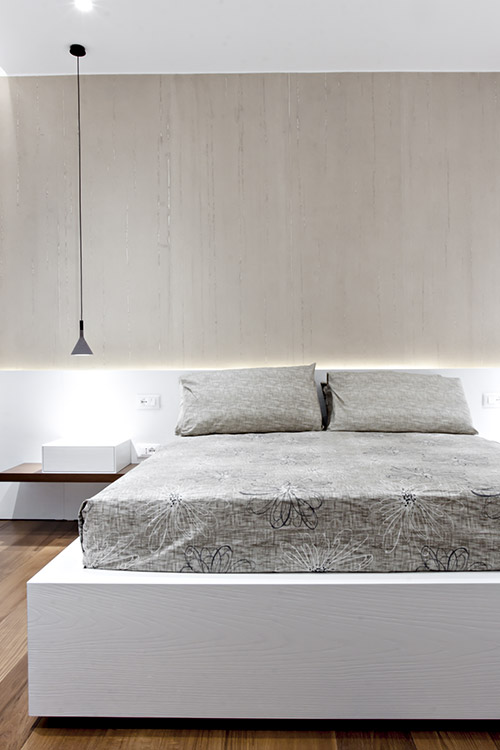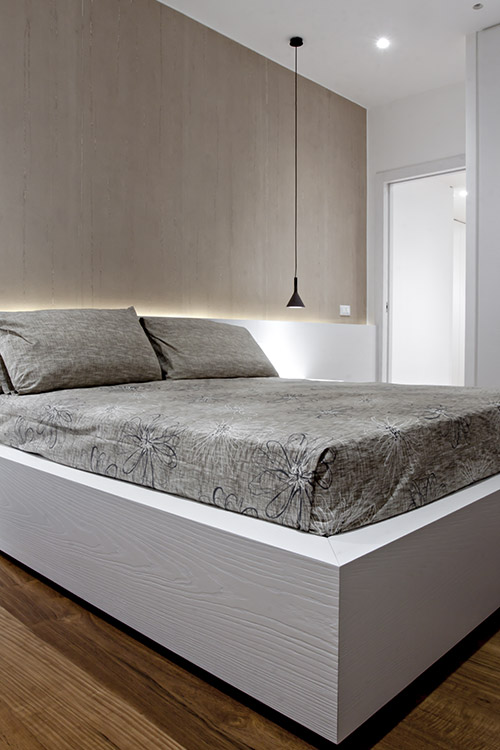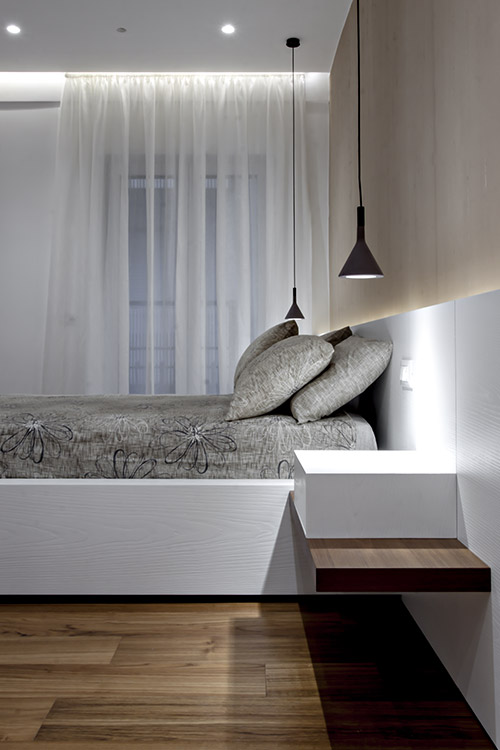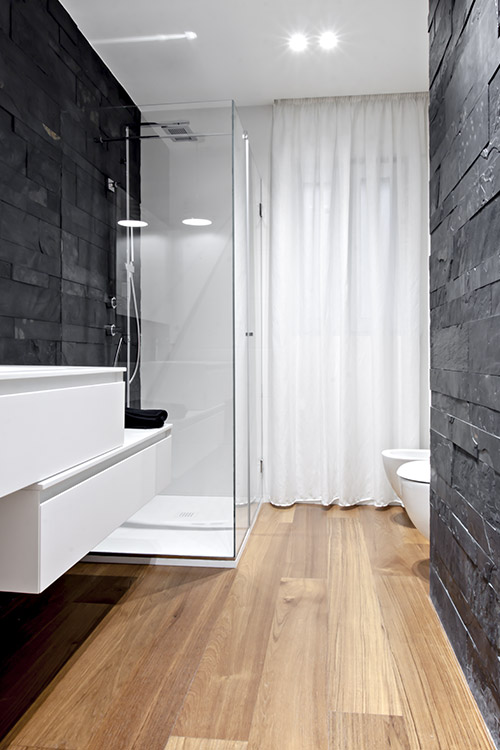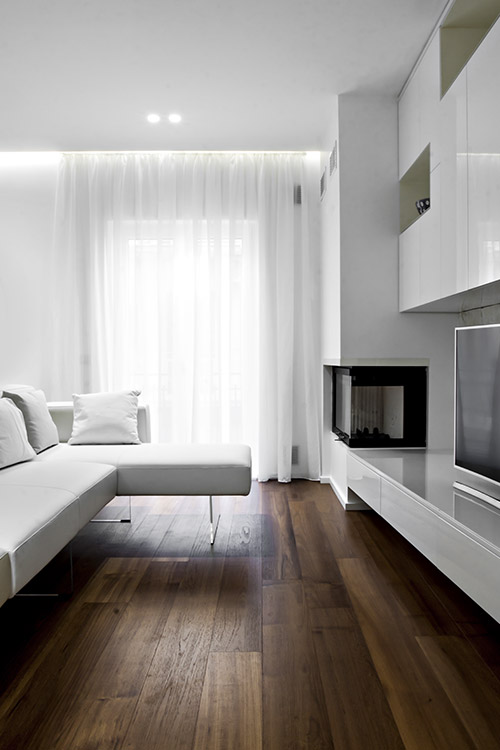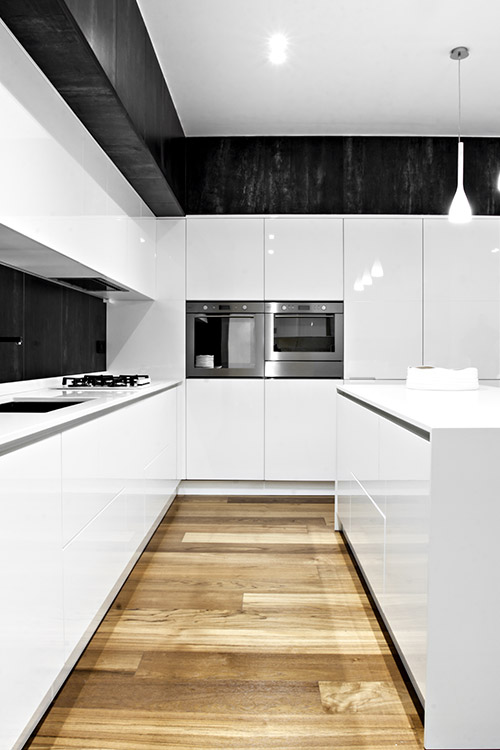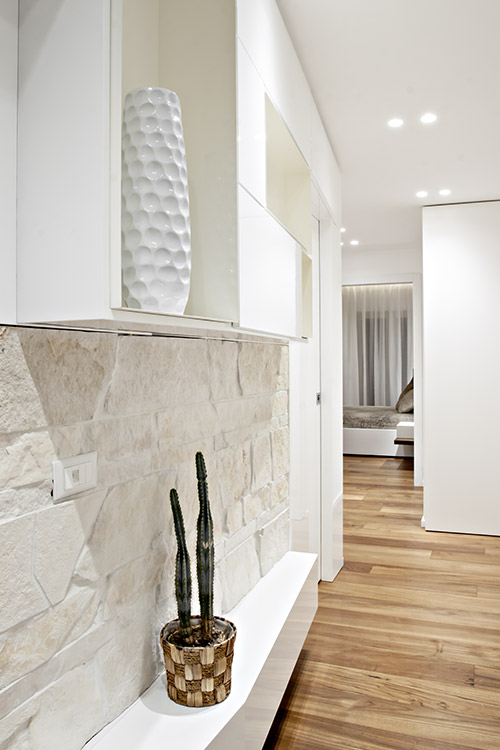 The extendable dining table made of Burmese Teak wood was designed by m12 AD and was built by local craftsmen.
"In the bedroom every element, from the backlit lambris that serves as a headboard to the bed structure up to the cabinets, has been specially designed by Michelangelo Olivieri and made of brushed and lacquered oak wood. Even the bathroom solutions are custom made: the wall covering is in black slate and the furnishings in stone and wood," said the architects.
The end result is exactly what the customer expected: a renovated apartment that boasts elegant black and white palette and custom cabinets.
Photography by: Peppe Volpe