How to decorate and add color to your living room
The living room is one of the most important rooms in the house, so decorating it to make sure it's a place you look forward to spending time in is a must. Too often neutrals are chosen instead of color when decorating, because it feels safer. But you shouldn't be afraid of going too bold with color. By adding in different colorful accents, like wall art, accessories, pillows or even plants, you can liven up your living room without overpowering your surroundings.
If you're ready to create a beautiful, bright room but could use a little inspiration and some pointers, take a look at these 10 easy ways to add color to your living room.
01. Create an accent wall
An accent wall will add dimension and personality to your living room. It's also an excellent way to have a little fun with bold colors. Want to try a deep purple or bright orange? A bright accent wall is the place to do it. You can also create an accent wall with temporary wallpaper or stickers instead of paint to instantly brighten your living room.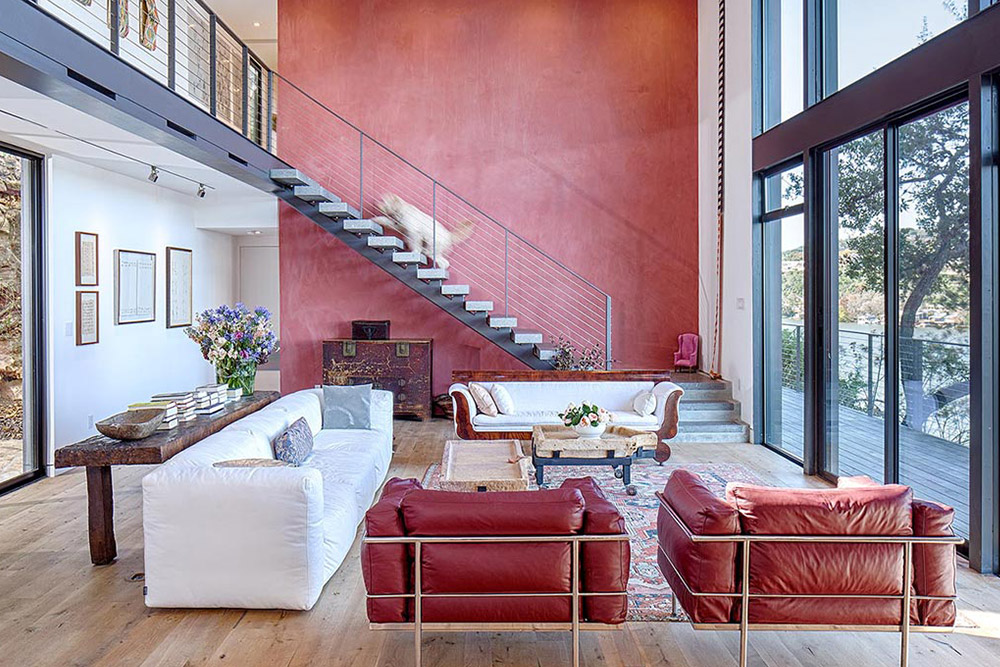 02. Add vibrant throw pillows
Another easy way to redecorate your living room is to buy some colorful throw pillows. Perfect for the sofa or armchair, throw pillows are always a great choice to add character to your home. You can add pops of color and texture on a small budget and you can always change them according to seasons and trends.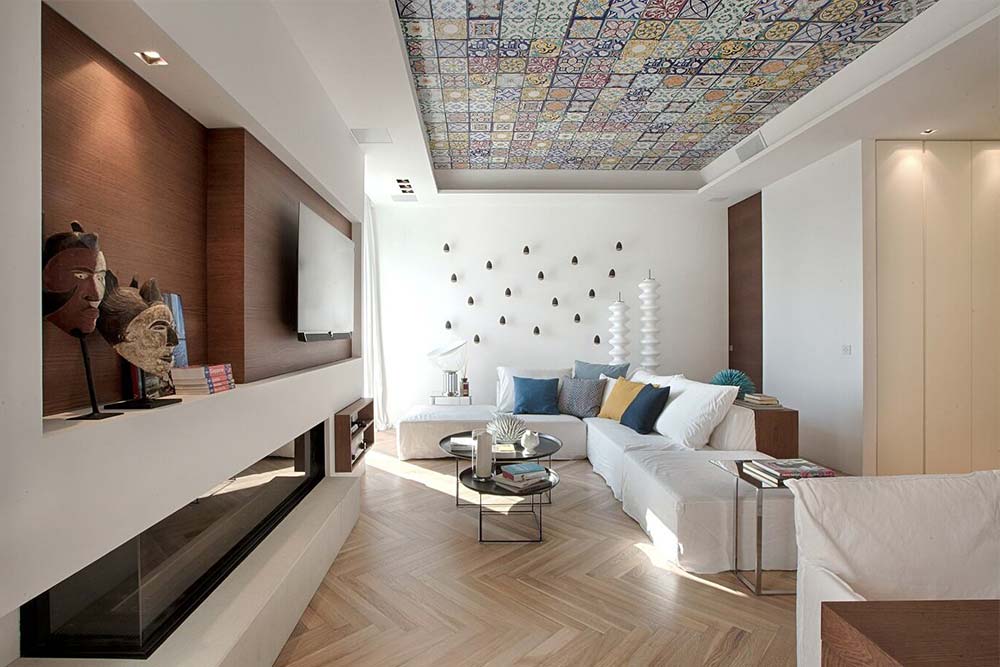 03. Incorporate plants and flowers
Plants and flowers can instantly change the appearance of a living room. If your living room gets good natural light, you can combine green foliage with variegated and flowering plants. If you don't have a green thumb or not there's not enough light in the room, high-quality artificial plants or flowers will add the same effect.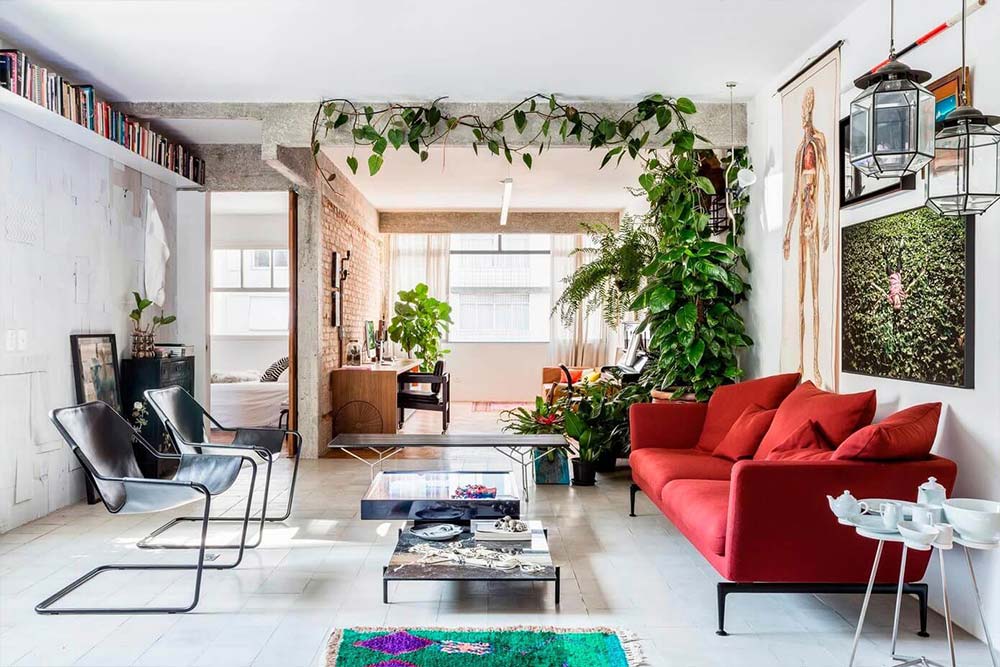 04. Hang some colorful art
If you prefer to keep your furnishings and accessories monochromatic, you can add color and character to your living room through artwork and photography. You can choose a large, bright artwork or make an interesting, colorful gallery. Another idea is to spray paint the frames for a little more color.
For this Spanish apartment, YLAB Arquitectos chose 3 art pieces by Claudia Valsells - you can see the project here.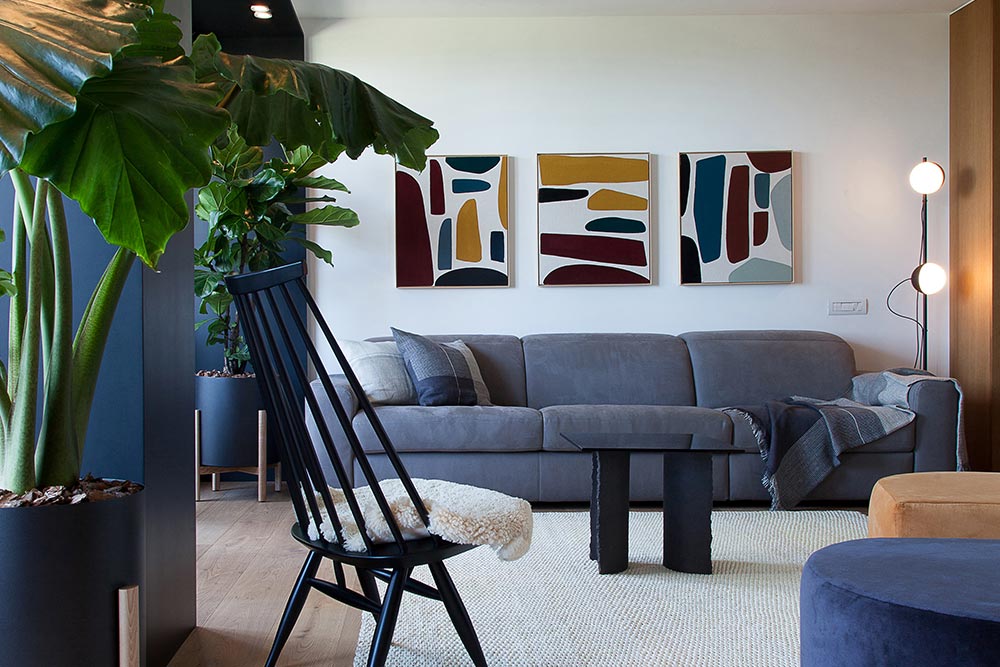 05. Change the curtains
Changing the curtains is another easy way to radically transform your living room. Not only do curtains provide privacy, but they can also offer a pop of color and add visual interest to the space.
You don't need to stress over matching your curtains exactly to your sofa or rug - you can match them to throw pillows, artwork or accessories. In this example, architect Alexandra Fedorova chose to match the curtains to the yellow throw pillows and chair, a combination that suits this living room perfectly. To make the room appear larger, the curtains were hanged from the ceiling all the way down to the floor. You can see the apartment here.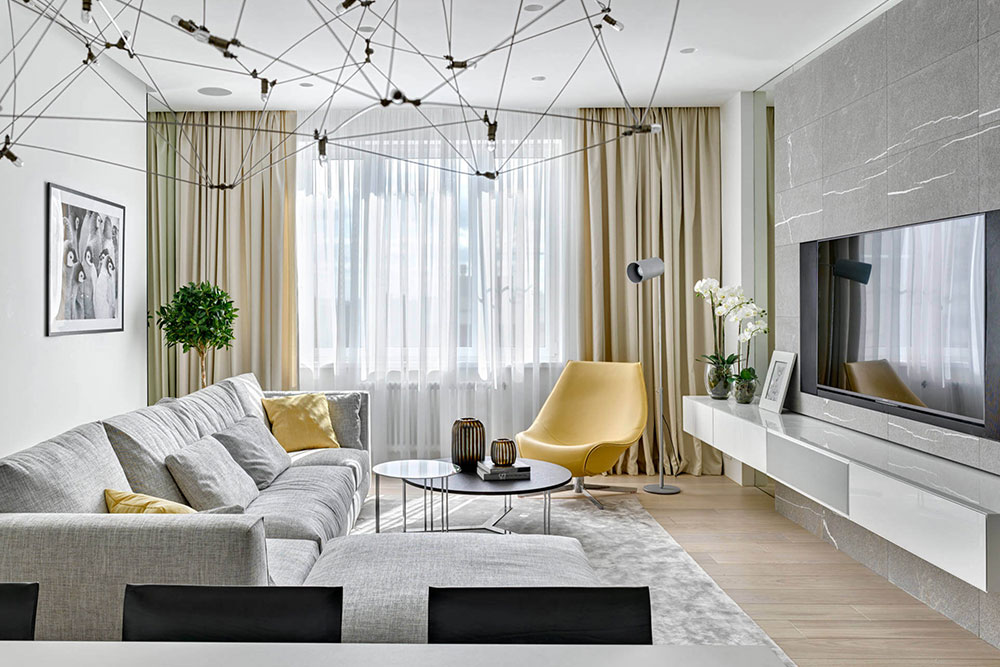 06. Choose a colorful rug
An area rug, along with the other decor, creates the overall mood in a living room. Incorporate a rug with a colorful pattern or detail and try adding matching details. Throw pillows, wall art or accessories in the same color will make the space feel much more put together.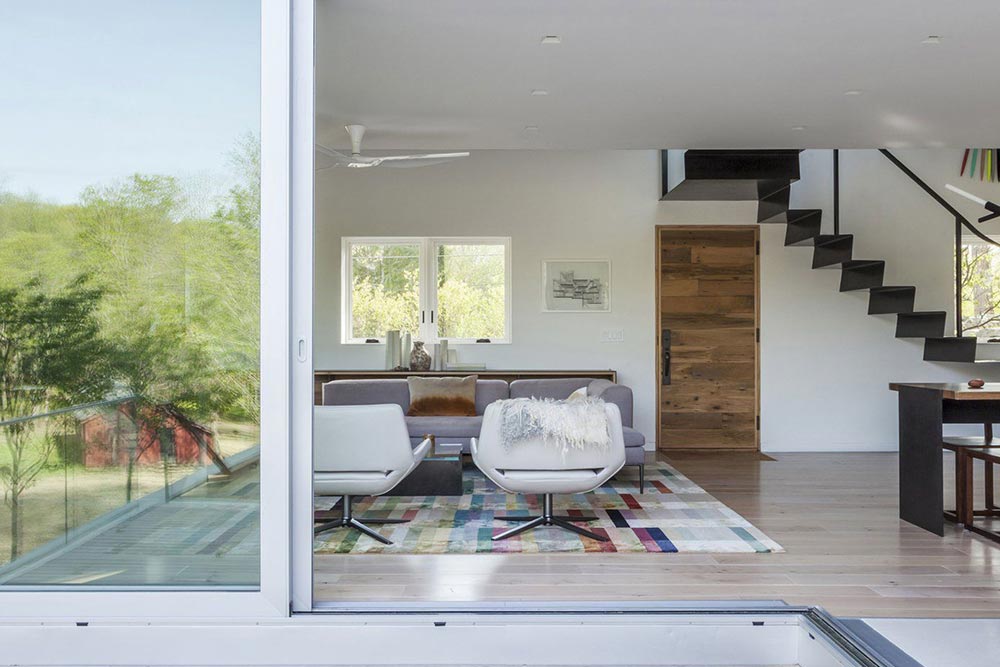 07. Add bright accessories
You can add bursts of color and character to your living room with bright accessories. There are plenty of choices when it comes to choosing accessories, so it's really down to your own personal taste. You can use a tray or bowl to group different objects, such as candles, books and other various decorative items.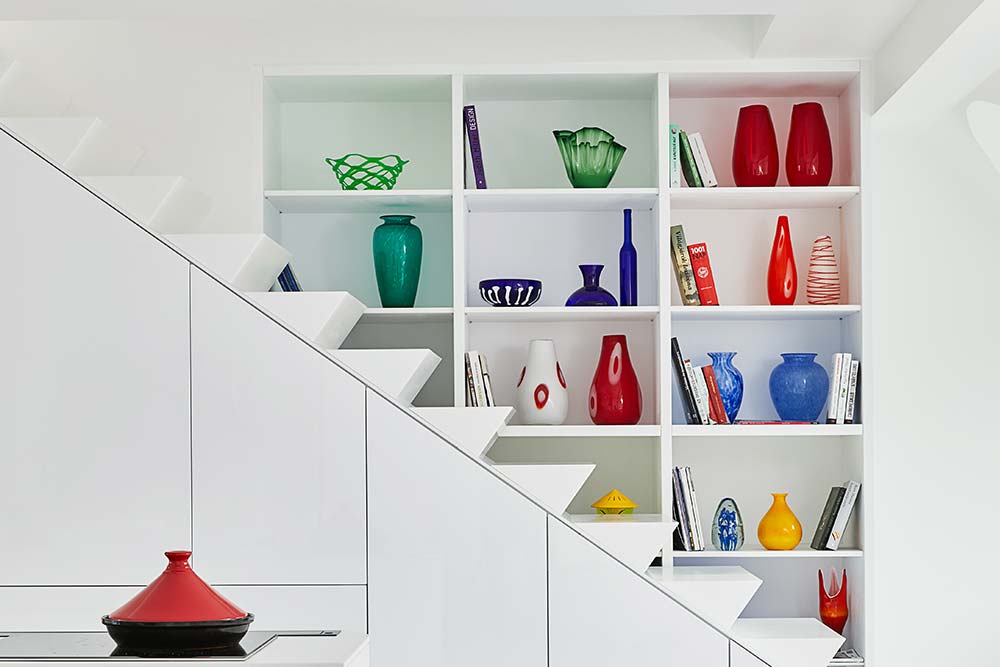 08. Paint the furniture
Another easy way (and cheap) to add color to your living room is to give your existing furniture a coat of fresh paint. Whether it's a chair, a TV console or a bookcase, there are lots of paints that can be used to make your furniture look like new.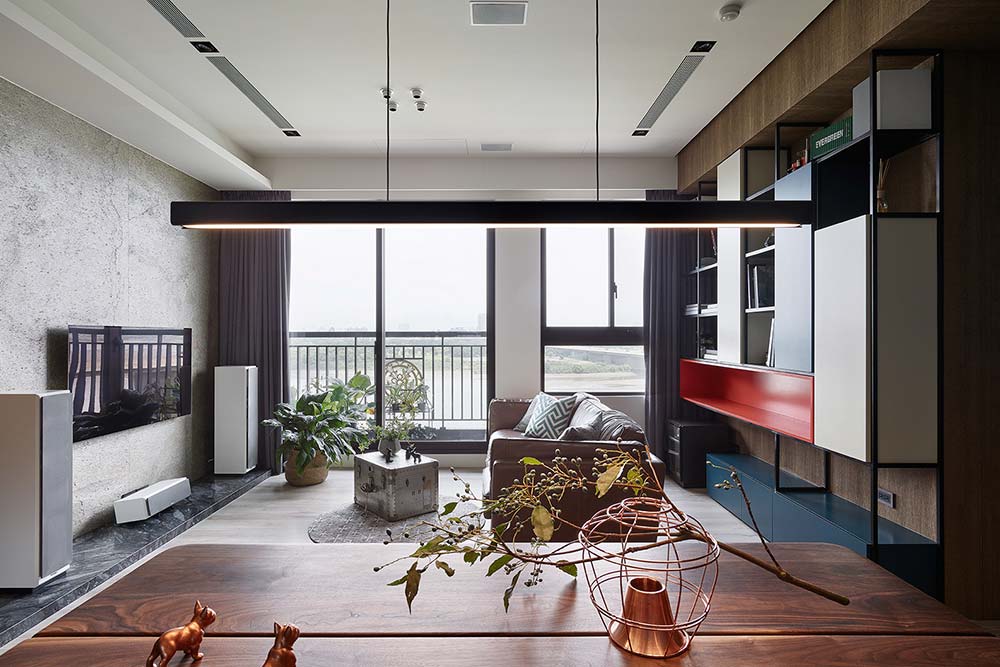 09. Incorporate a statement furniture piece
Make a bold statement by choosing a furniture piece in a vibrant, eye-catching color. The green sofa in this living room is certainly an attention grabber and acts as the main focal point of the space. Use neutral tones in the rest of the living room so your sofa can be the star of the show.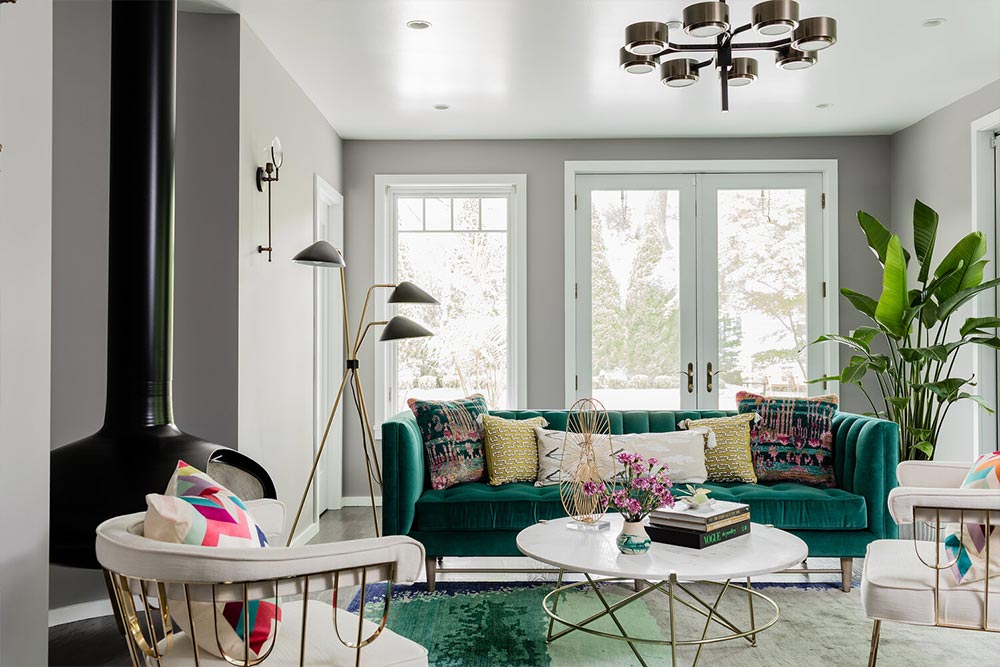 10. Add a colorful lamp or pendant
Another way to add color to your living room is to choose a colorful lamp or pendant. They are easy to change and add distinctive character and unique charm to your home.