Russian architect Alexandra Fedorova stays true to her principles while creating a gorgeous interior design for a comfortable Moscow apartment
Designed by Russian architect Alexandra Fedorova and her practice Alexandra Fedorova Architectural Bureau, this modern apartment is located in Moscow's Stoletova Street.
The open space kitchen, living and dining area is the life and soul of the Moscow apartment, through which all private areas are accessed. The private areas include the master bedroom with stunning ensuite bathroom and a home office with its own bathroom.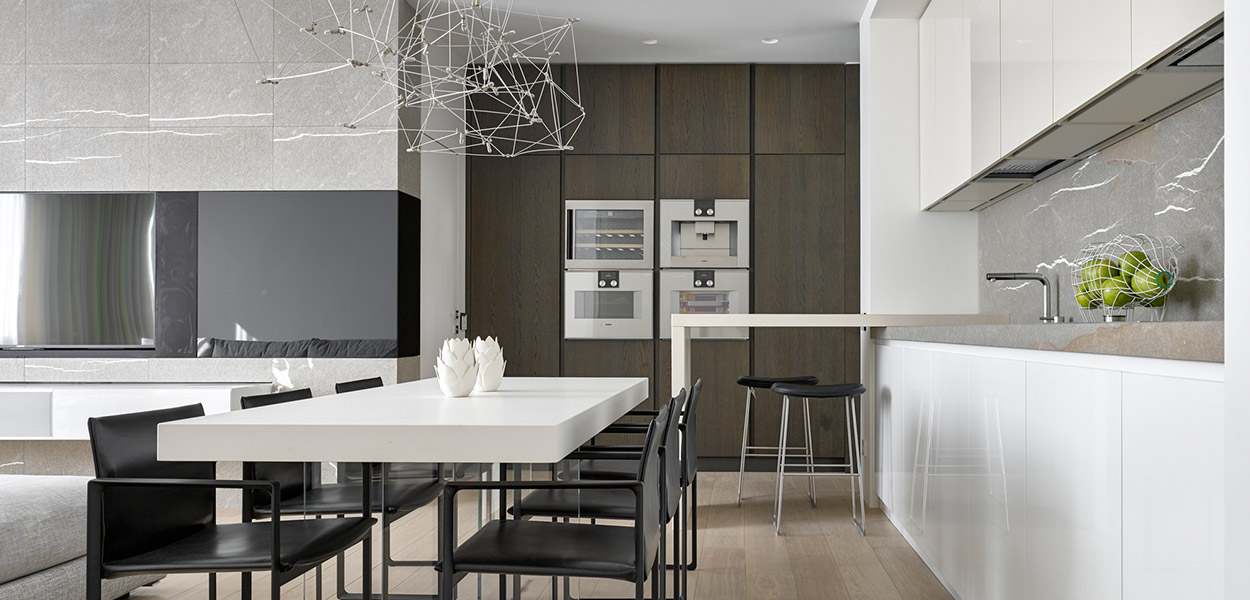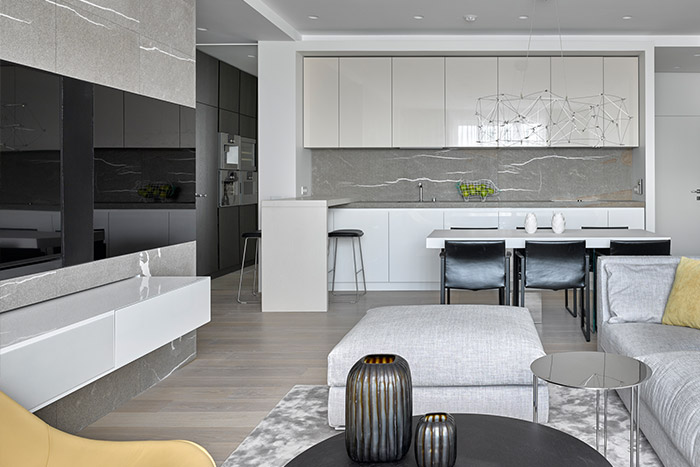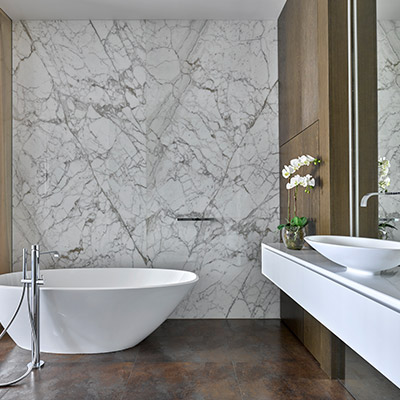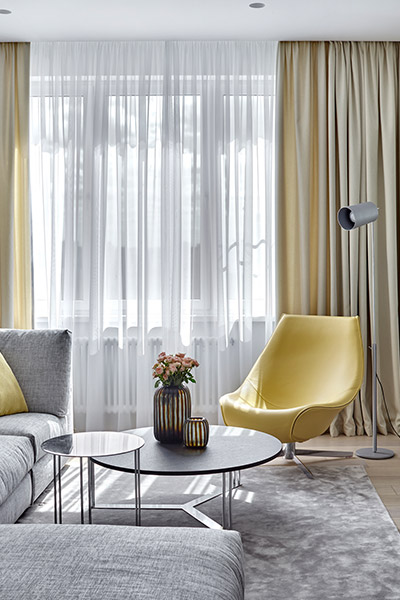 Having featured Alexandra Fedorova's past projects, her attention to detail, her ability to design spaces that blend form and function isn't really surprising. But as the Russian architect explains her consistency in creating gorgeous interior spaces stems from applying three important principles.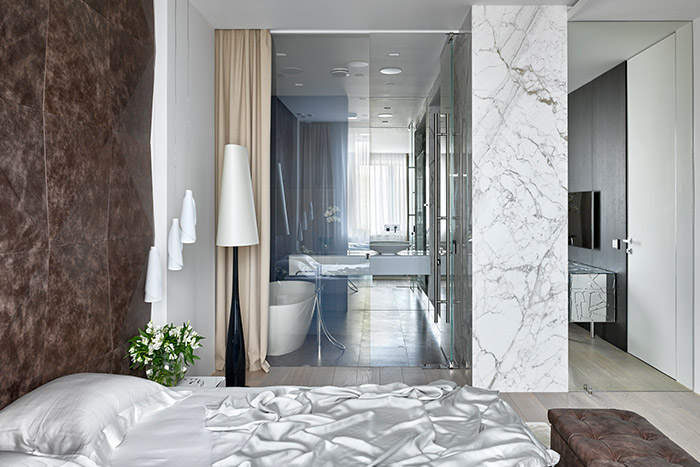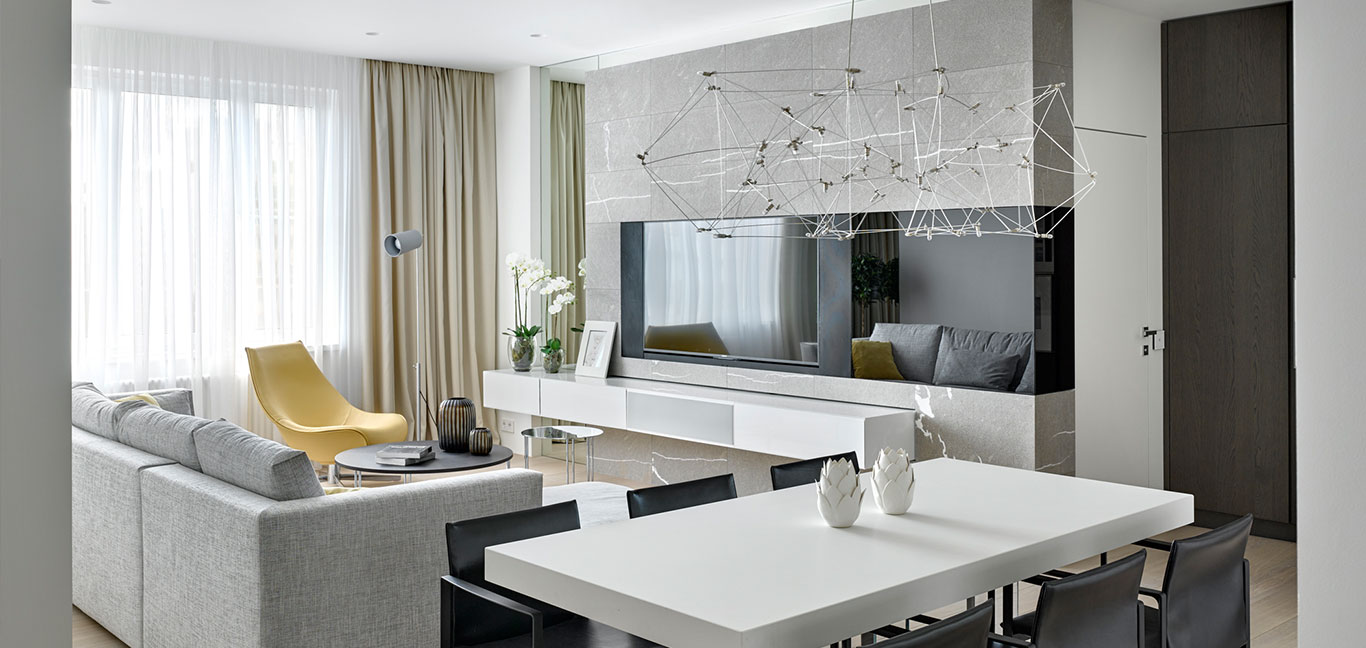 "As an architect, I have three main principles of working on the interior design. First, I need to save space and demonstrate its best qualities. One functional zone should flow into another, so that there are fewer corridors and shaded corners. Second, the interior should please people who live in it, because we work primarily for them. Third, I always try to keep my interior design modern. Not fashionable, but rather modern. Because fashion can come and go in six months, while a space can stay modern for ten or fifteen years."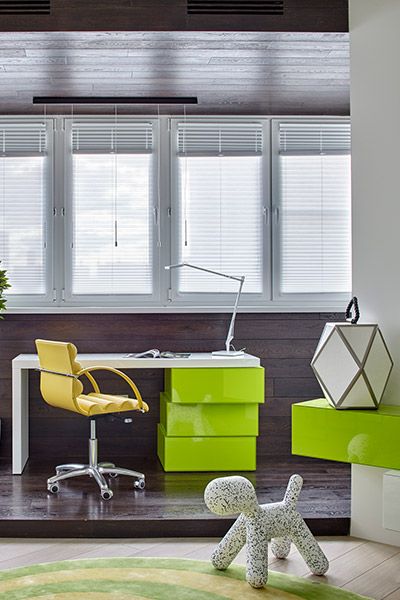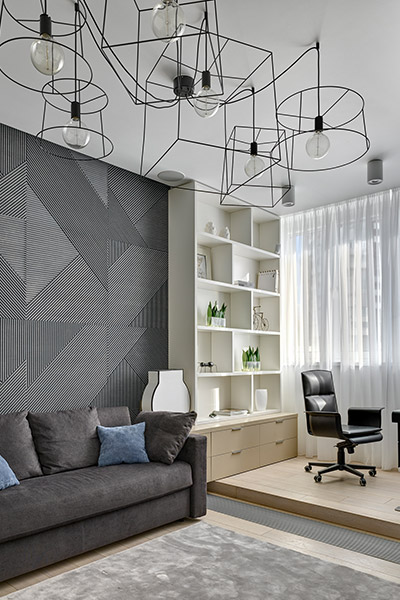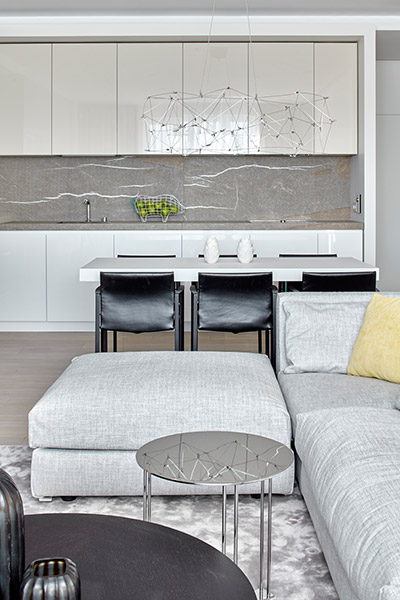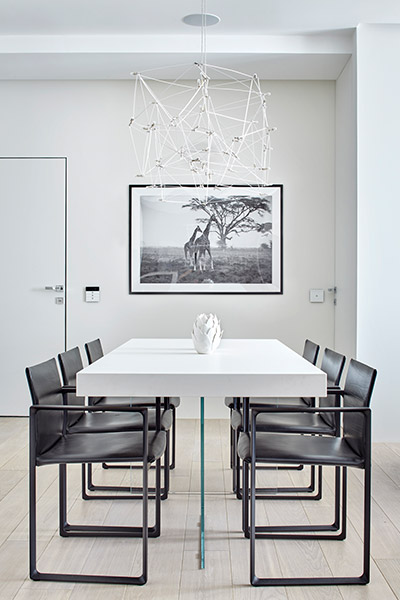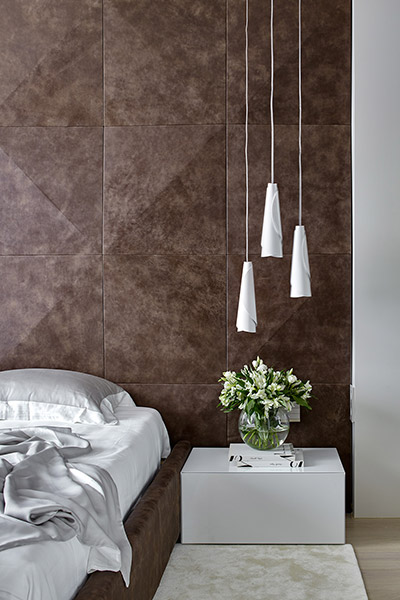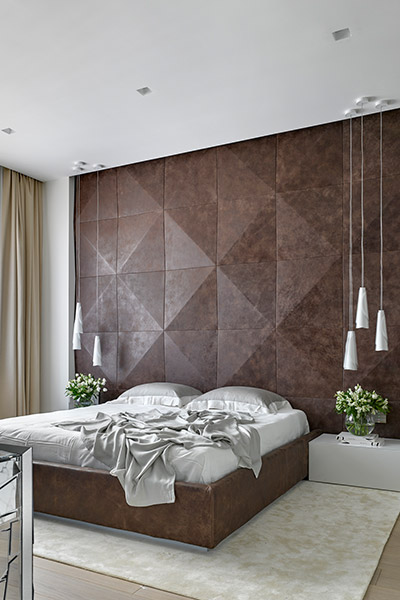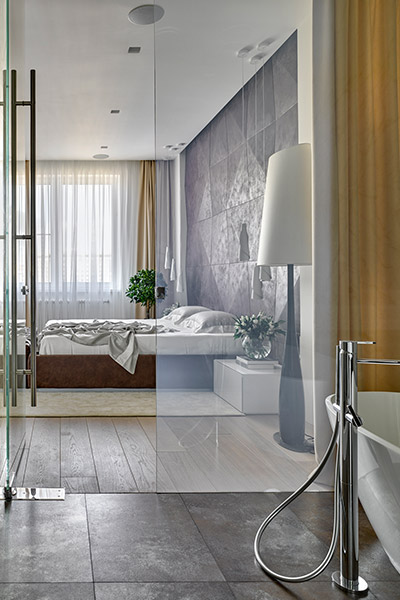 This Moscow apartment stays true to the above mentioned principles. Functional spaces, colorful furniture pieces, playful textures used on the walls, and contemporary lighting fixtures convey the modern and timeless style.
At the same time the apartment looks warm, comfortable and like Fedorova's other apartments, exudes an air of sophistication.
Photography by: Sergei Ananiev