A place-less 1980's house is transformed into a beautiful modern home overlooking Lake Austin, Texas
Peninsula Residence is Bercy Chen Studio's makeover project of a 1980's home-builder house fronting on Lake Austin. A combination of styles made the home seemingly place-less. The home did not take advantage of the views to the lake and Mount Bonnell, nor did it honor the ecological sensitivity of its site.
Through the use of glass, steel, detailing and light, the architects reinvented the house, transforming it into a beautiful modern home with a completely different role in the landscape and in its relationship with the Austin lake and mountain beyond.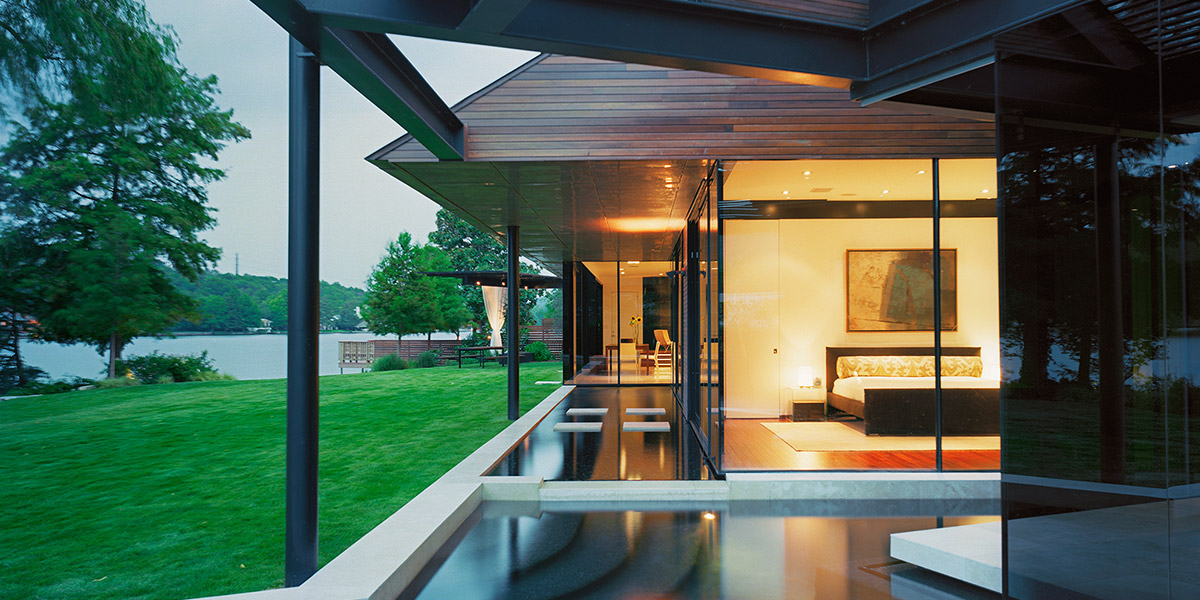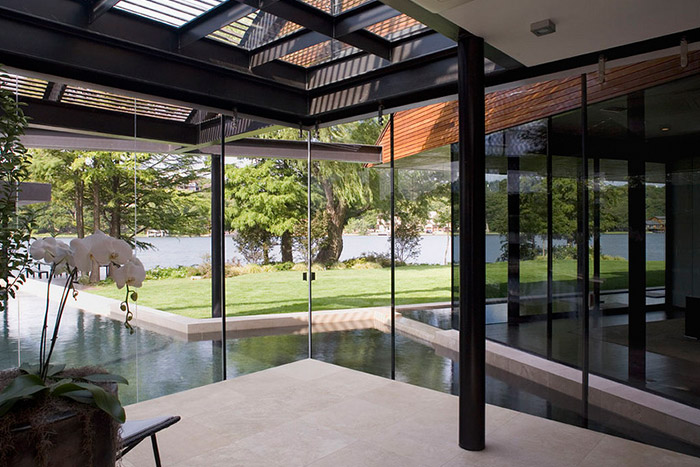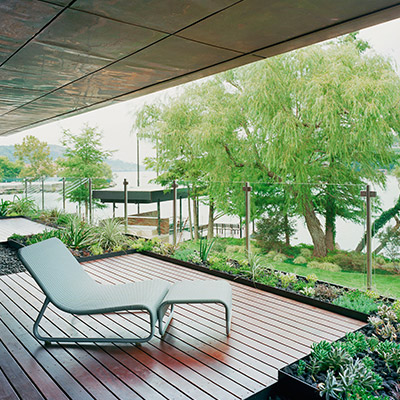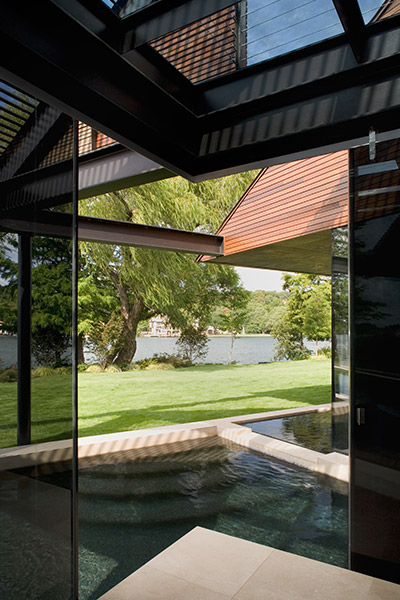 "A wood-slatted solarium with the same slope as the existing roof was added and rotated 20 degrees to follow the side property line. In this way, the addition makes the most of the fan shaped site and created an opportunity for a new triangular pool. The pool extends out to the boathouse creating a visual extension of the lake and reflecting the image of Mount Bonnell. The calm of the pool belies the difficulty of its construction."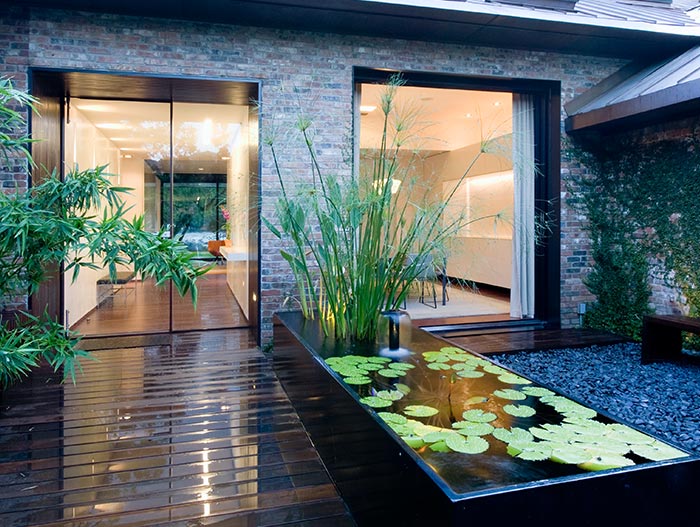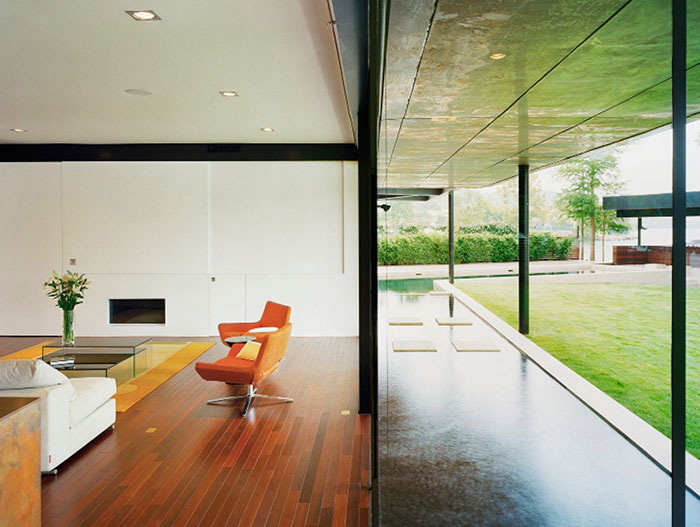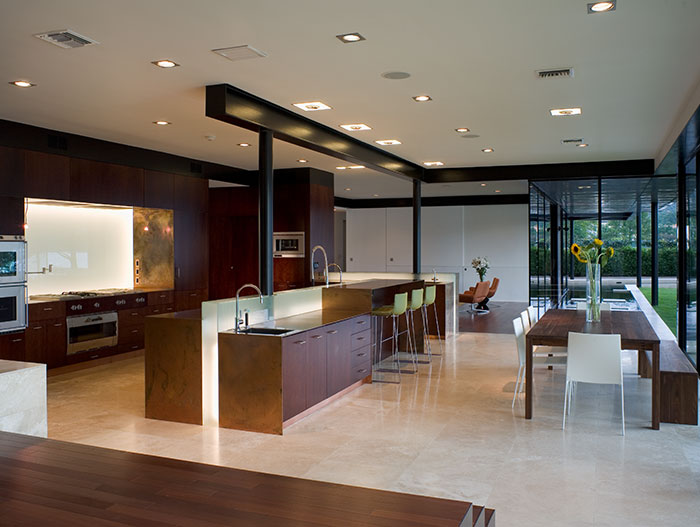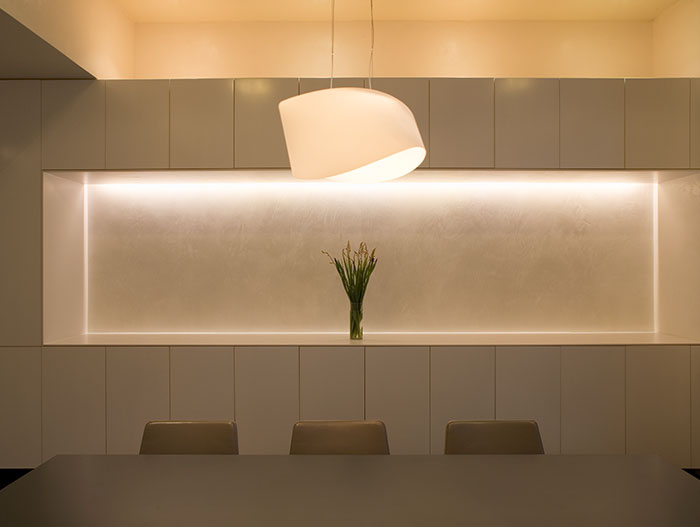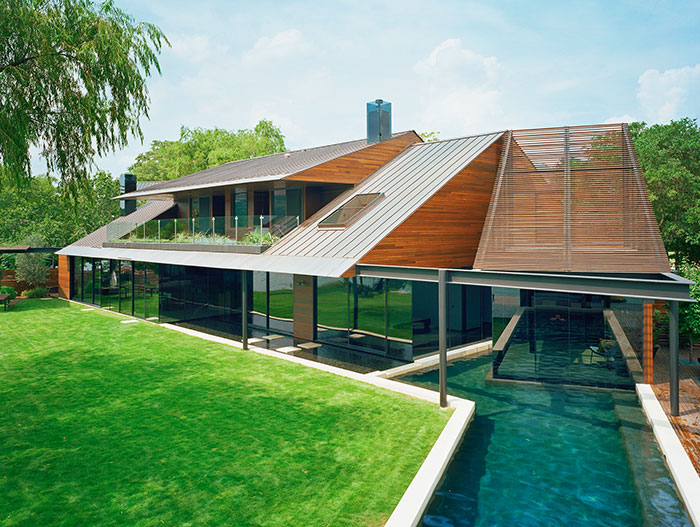 "The interior architectural strategy relies on opening up the space and allowing in the play of natural light."
To achieve this open space plan the interior utilizes reflective and translucent surfaces such as acrylic panels, etched glass, copper and mirrors combined with white plaster walls and ceilings.
A panoramic view of the lake was the inspiration for the redesigning of the ground floor.
The relatively dim lighting inside contrasts with the outside light and further emphasizes the panoramic view. Achieving the open plan solution on the ground floor after completion of the upper floor, required temporarily shoring up the second floor, removing partition and structural walls on the first floor, and replacing them with steel structure throughout.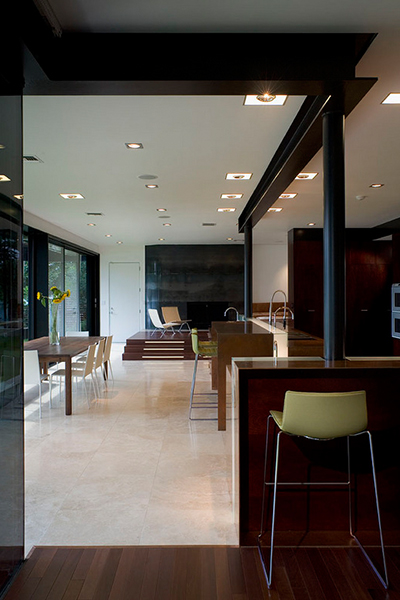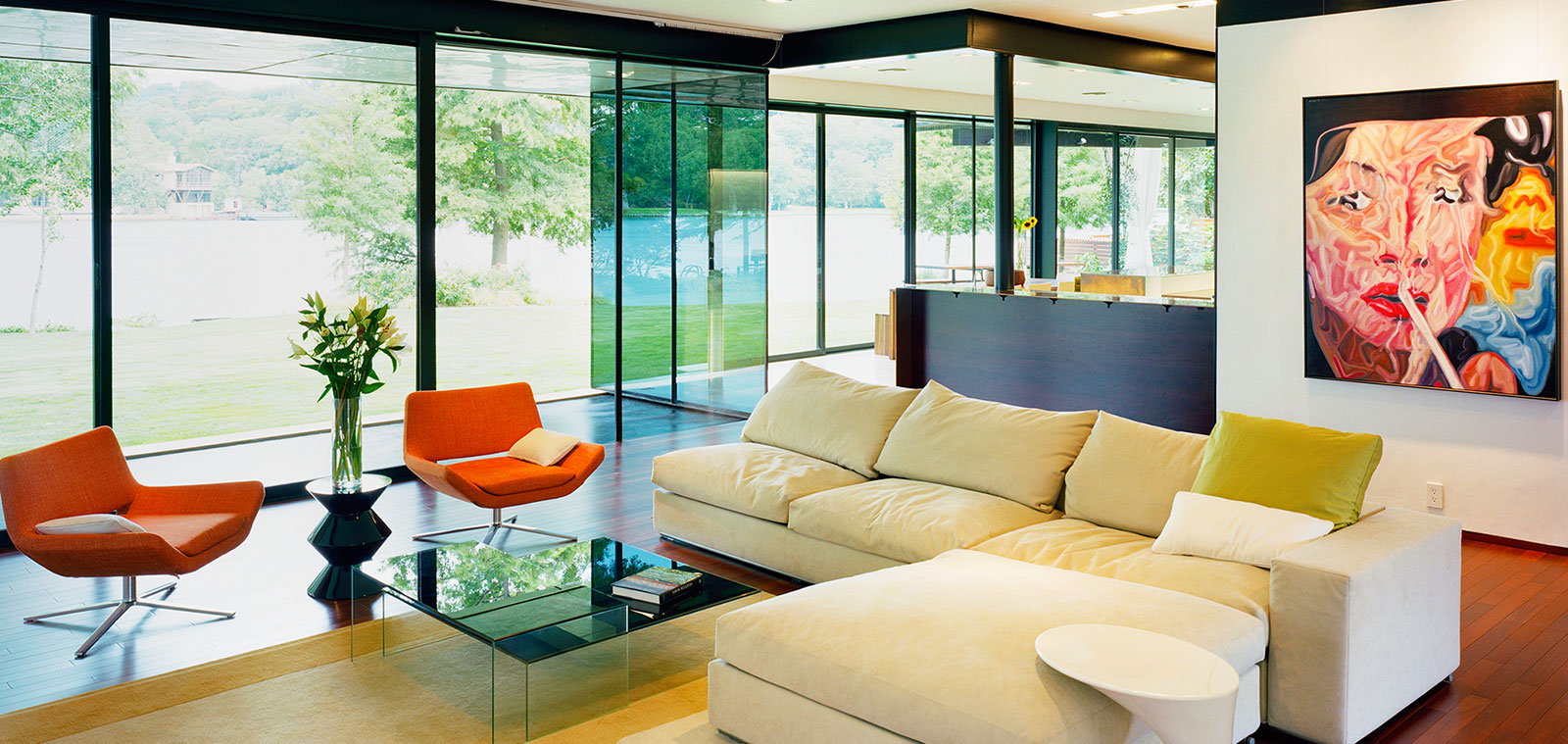 The former attic of the house is one of the places where the inventive adaptation of the original bones can be most appreciated. The architects saw opportunity in the unusual angles and spaces inherent to an attic which are typically lost behind blank sheets of drywall.
The careful reorganization of spaces in the former attic resulted in an overall increase of nearly 1000 square feet of floor space and storage.
Photography by: Paul Bardagjy