How to make your bedroom look more expensive
Making your bedroom look more expensive is easier than you may think. You don't have to invest in designer bedding and expensive furniture. With just a few simple changes you can make your sleep space feel luxurious and relaxing without breaking the budget.
From raising the curtains to adding more pillows, here are 10 easy ways to make your bedroom look more expensive.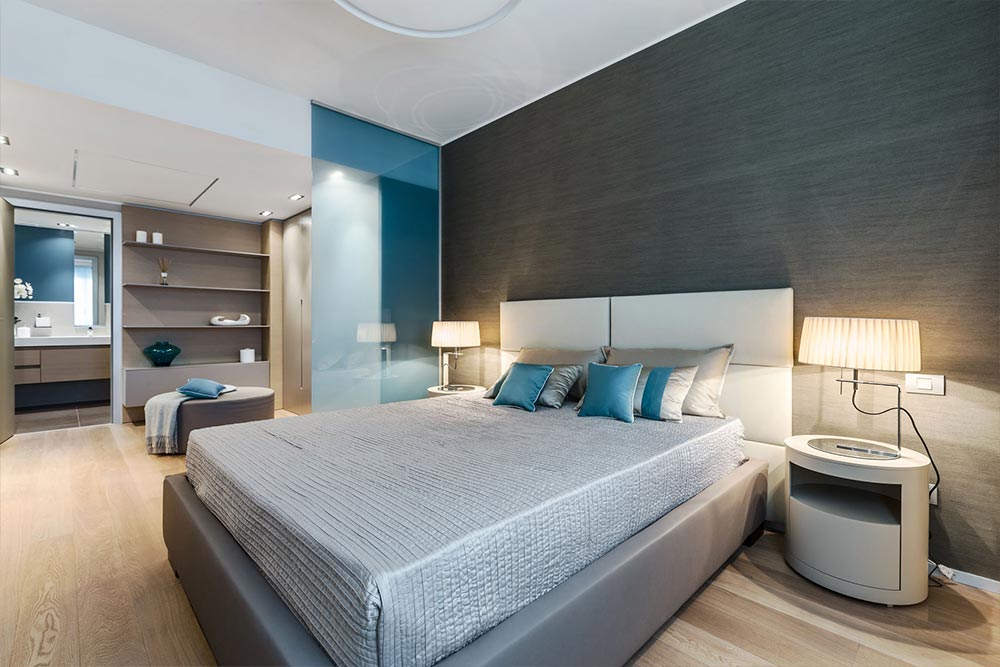 Layered accent pillows create a sense of coziness and luxury in any bedroom. You can mix up the colors, patterns, and textures. For a high-end look, one trick used by designers is to swap out pillow inserts for the next size up. If you want to make your bedroom look more expensive, try filling your 18x18 pillow covers with 20x20 inserts.
Practical pillows, the ones you sleep on at night, should sit propped against the headboard, overlaid with decorative pillows in height order. Not only will this look good, but it will also make your bed a lot more comfortable. To avoid the overstuffed look, one rule to remember is that pillows shouldn't take up more than a quarter of the bed length.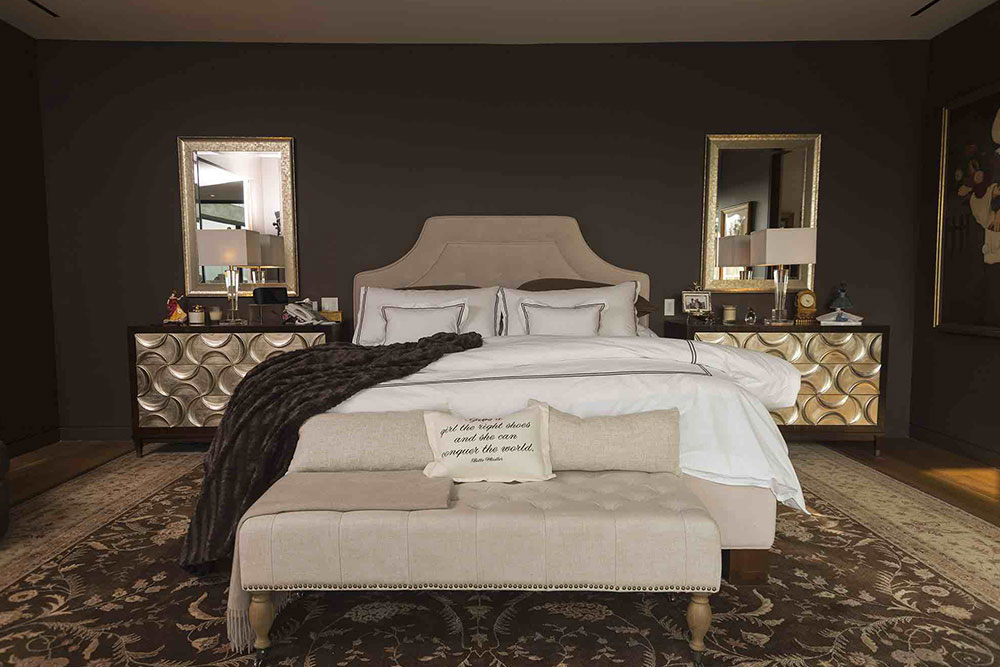 A dark accent wall will make your bedroom feel more luxurious. You can also use temporary wallpaper instead of paint. Furnish the rest of the room with pieces that accentuate the wall's color, as seen in this stylish home designed by Whipple Russell Architects. This will help tie the decor scheme together.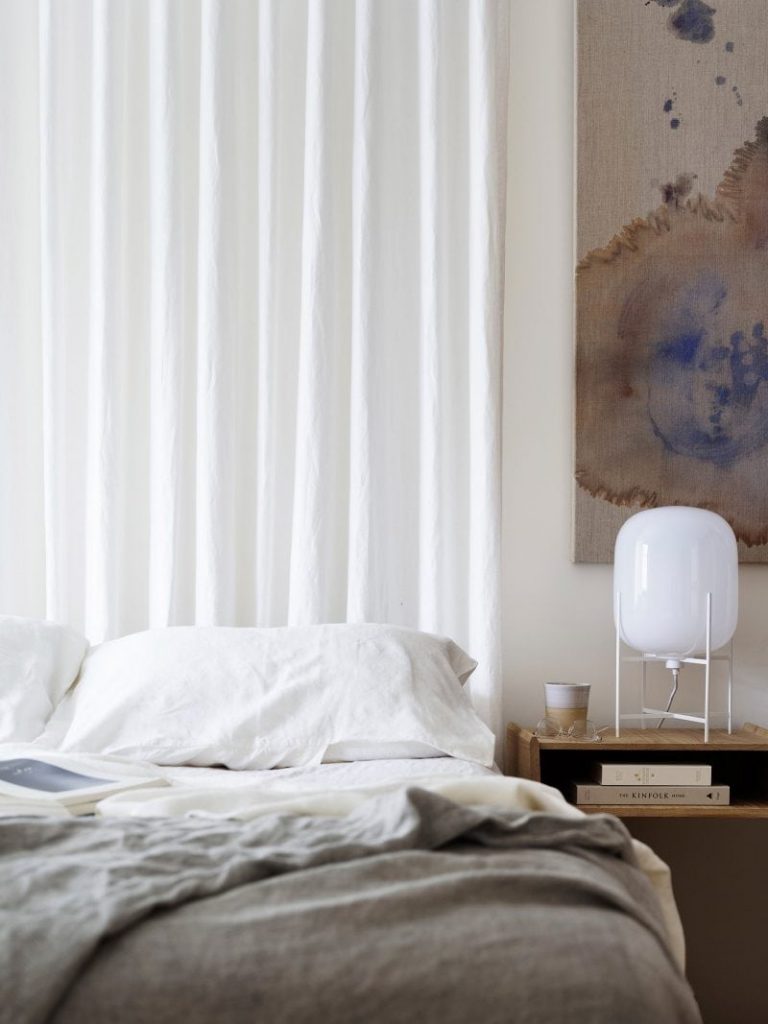 A nightstand holds all of your daily essentials such as books, perfume bottles, hand creams, clocks, jewelry, phones, and charging cords. Take a minute to rethink how you can organize them. Hide some of them in a drawer and leave on the nightstand only a lamp, one or two books and a few small items.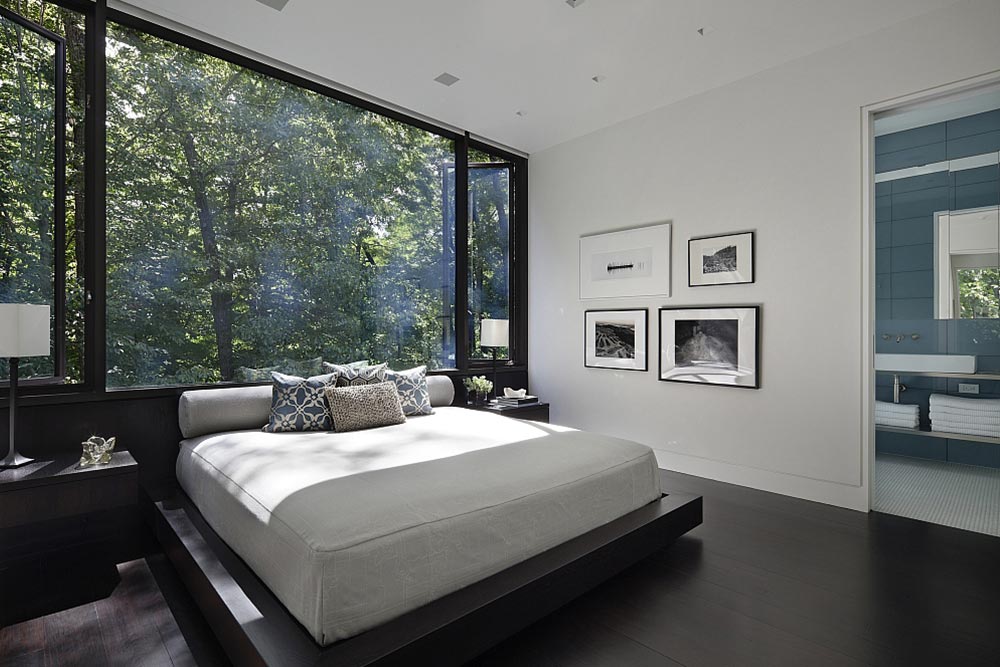 Another way you can make your bedroom look more expensive is through artwork and photography. You can choose a large painting and hang it above the bed, or you can make an interesting gallery.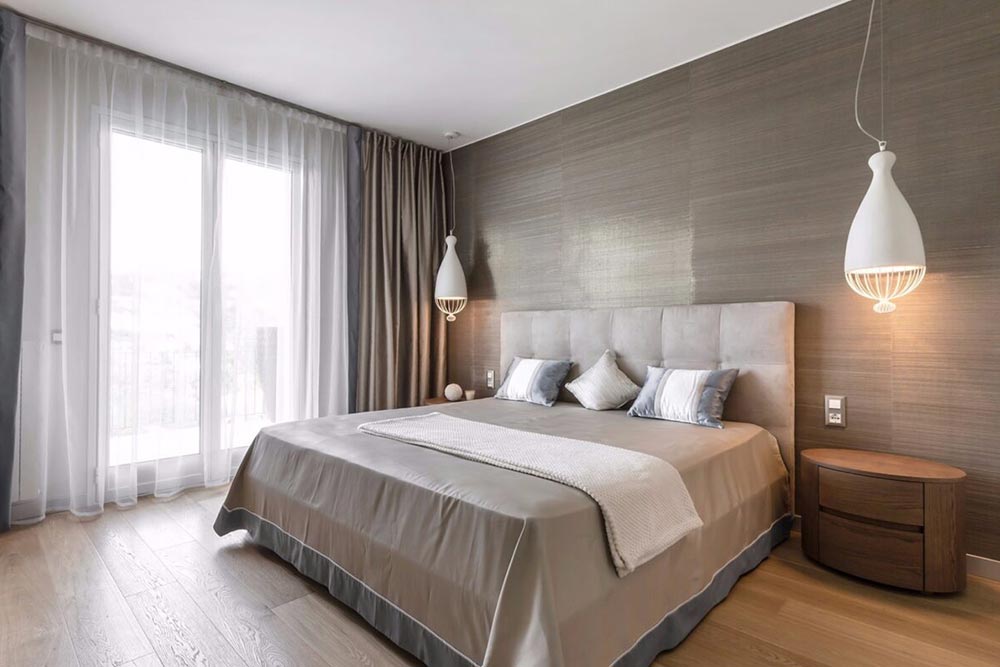 Curtains provide privacy, but they also add visual interest to the space. To make your bedroom feel larger and more stylish, hang the curtains from the ceiling all the way down to the floor.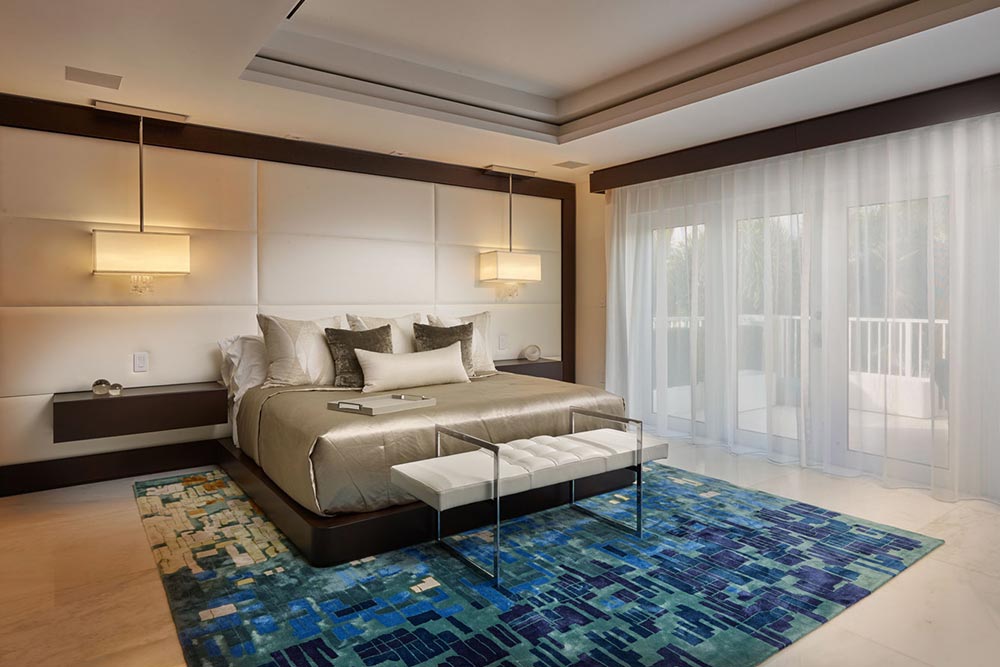 Another way to make your bedroom look more expensive is to incorporate a rug. Choose a rug with a colorful pattern or detail, lay it under the bed and add some matching accessories for a sense of luxury.
07. Upgrade your hardware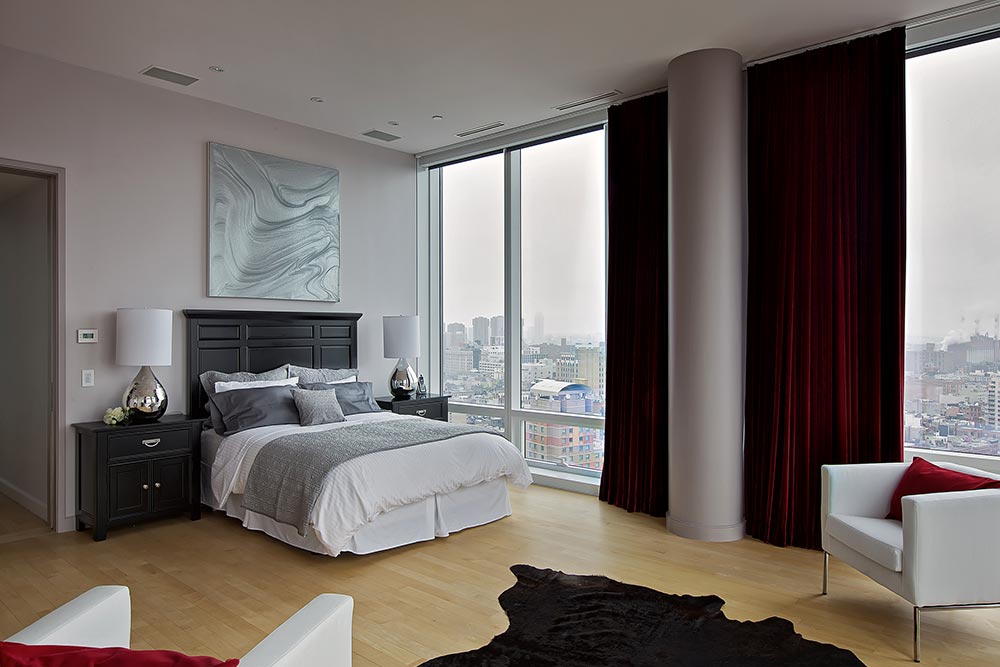 If you already have nightstands and you want to make them stand out more, try upgrading the hardware. From copper handles to crystal knobs, there are many ways to personalize the look of your nightstands and add an extra touch of luxury to your bedroom.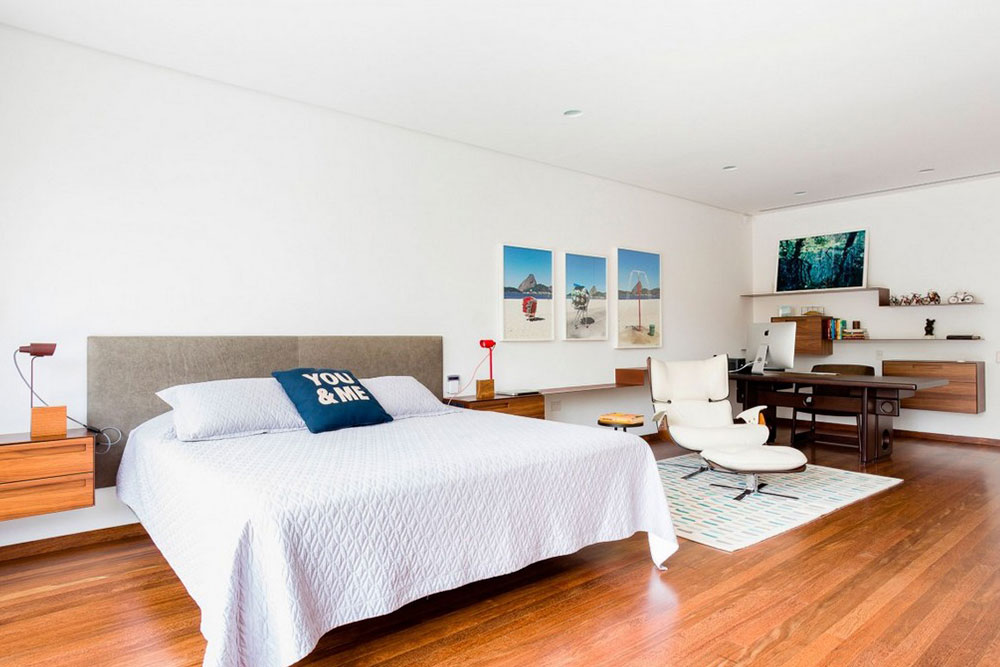 If you have unused space near a window, in front of your bed, or beside a nightstand, try adding a chair. It will give you a place to sit and read or a place to put the extra pillows and cushions when you're sleeping.
09. Update your bed linen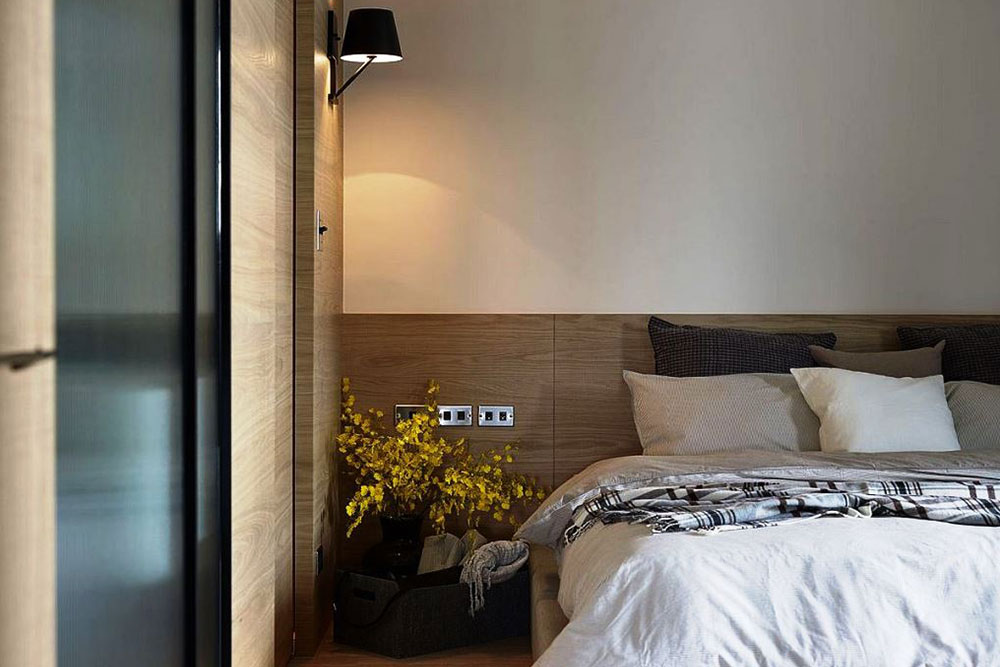 Buying new bed linen is another easy and affordable way to change the look of your bedroom without having to completely redecorate. You can match your bed linen to your curtains, cushions or other decor accessories for a stylish look.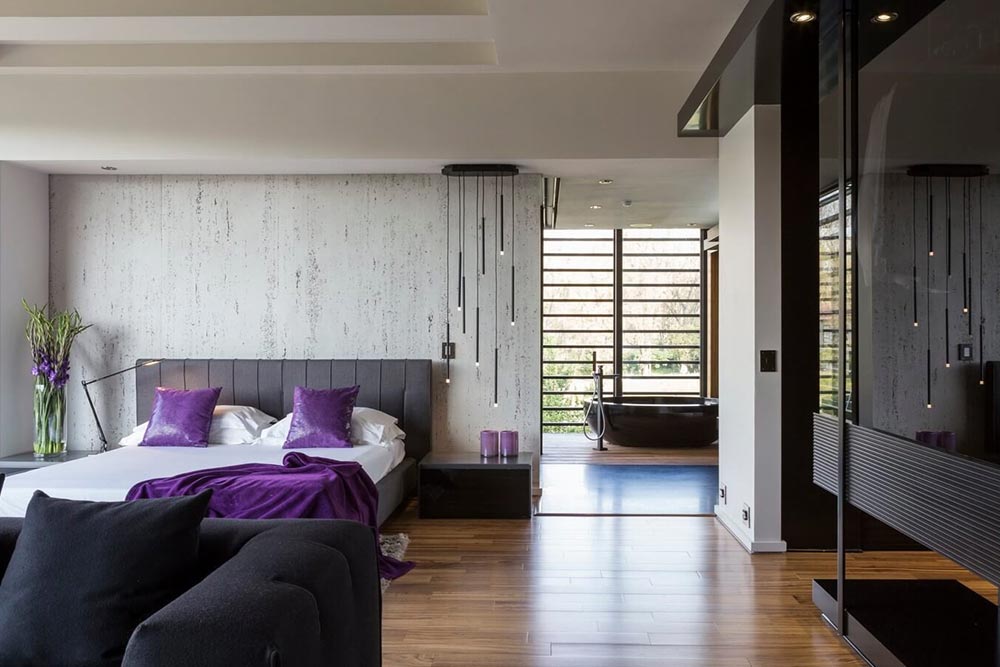 Another easy way to make your bedroom look expensive is to buy a new lamp or pendant. They are easy to change and add distinctive character and unique charm to your space. Choose a lamp or pendant with a shiny finish or with a large, unusual shape.