A redesigned family home in Dnepropetrovsk, finished in a stylish neutral palette, that's a joy to behold
When the owners first contacted the NOTT Design team, they were already in the process of transforming their small summer cottage into a larger two storey modern house. Located in the city of Dnepropetrovsk, Ukraine, today's project entitled "Two Levels" is the result of numerous architectural decisions and adjustments.
According to the new layout, a long hall needed to become the heart of the redesigned family home. Through the hallway, occupants can access the spacious living room, positioned towards the left, an open plan kitchen and dining area, towards the right, and the newly constructed second floor via a wooden staircase.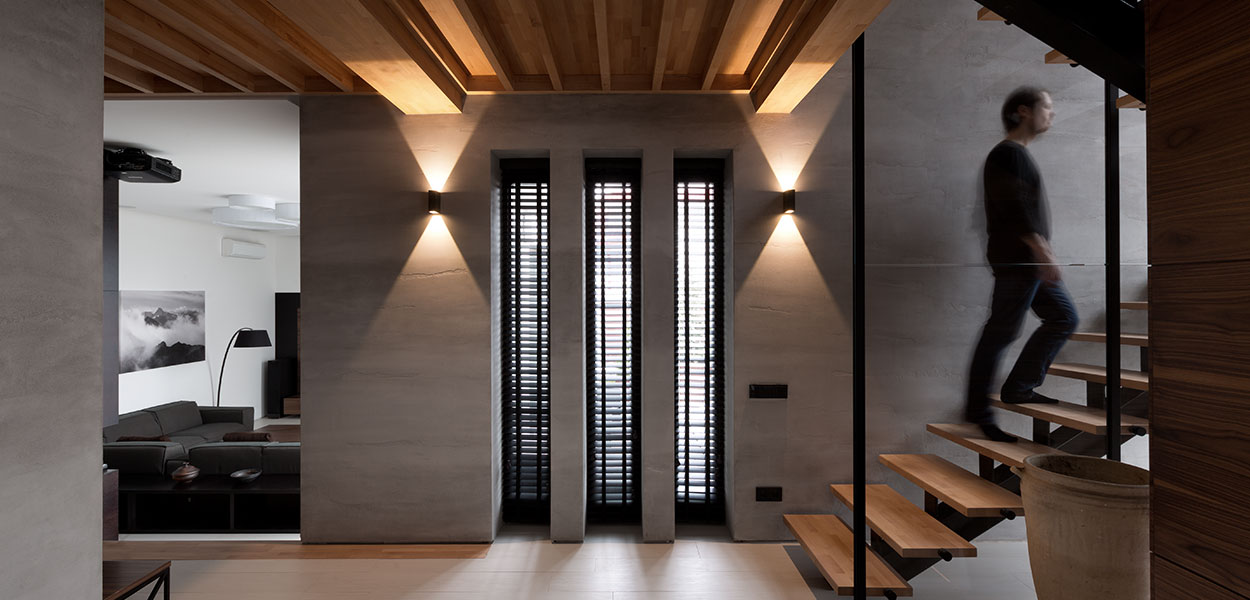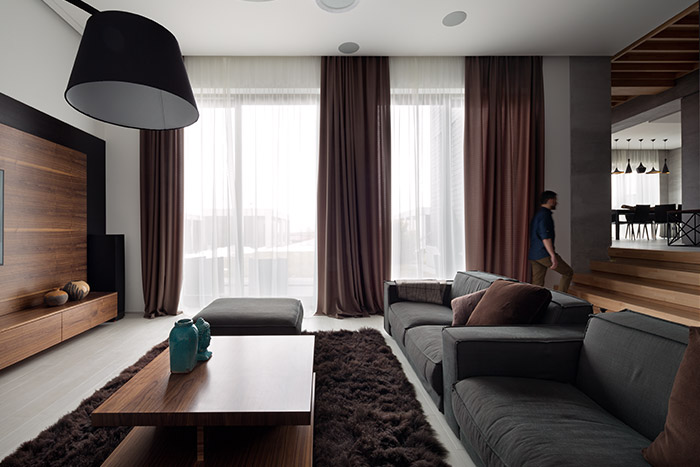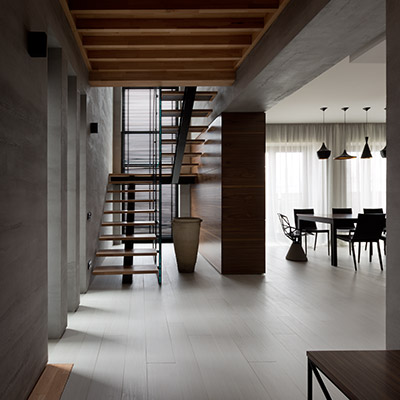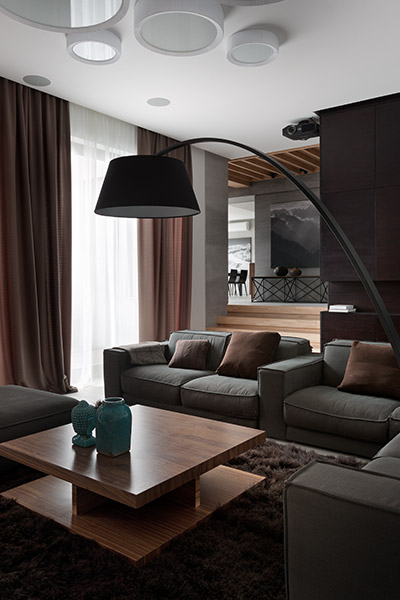 The first floor impresses through its stylish neutral color palette composed of concrete looking plater, warm American walnut, and white & black colored details.
This stylish neutral palette is carried over to the second floor for uniformity. While the first floor was designed with social areas in mind, the second level houses the private areas.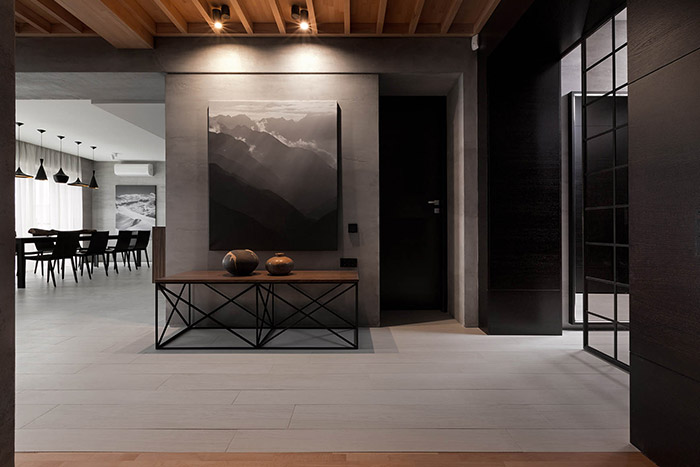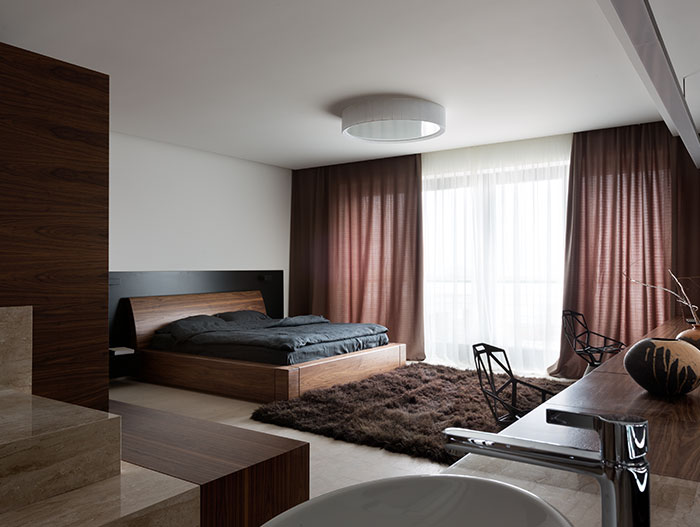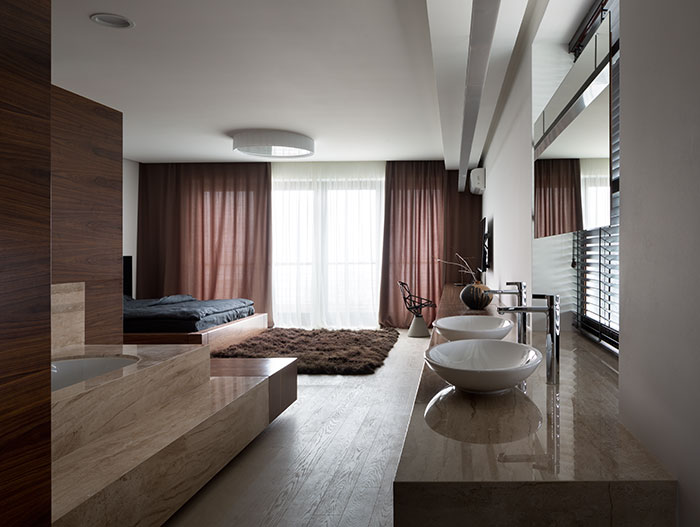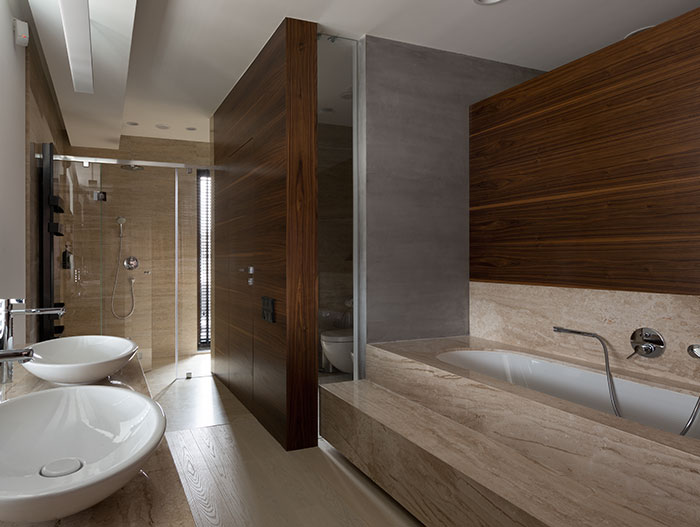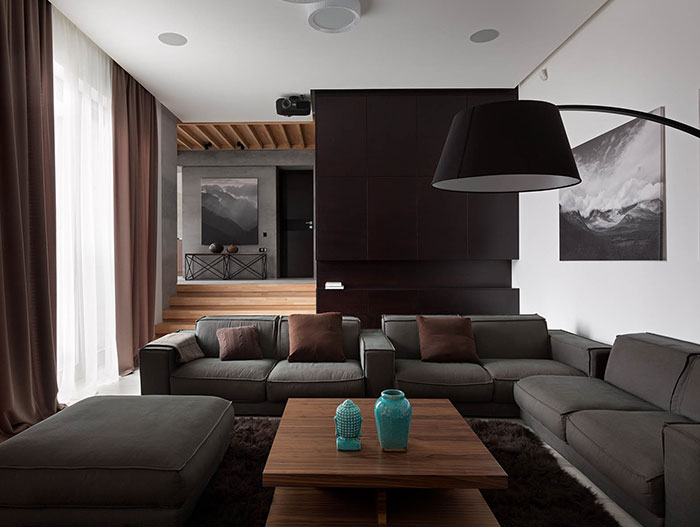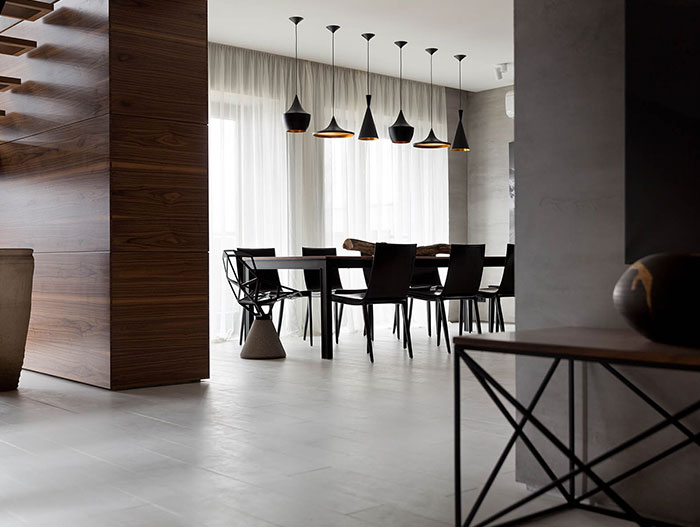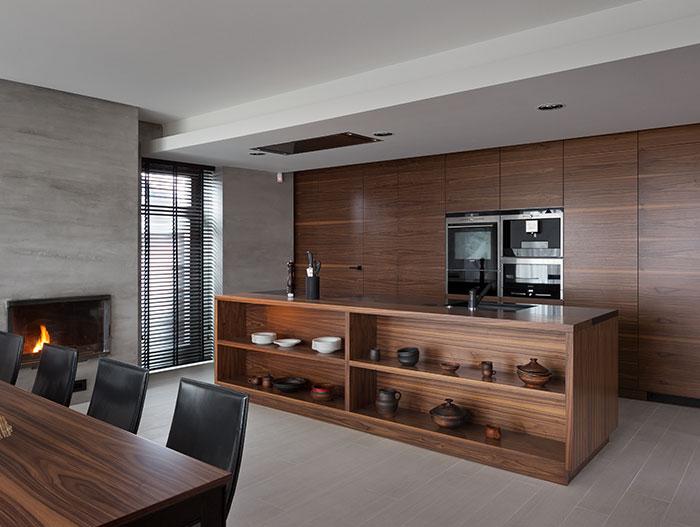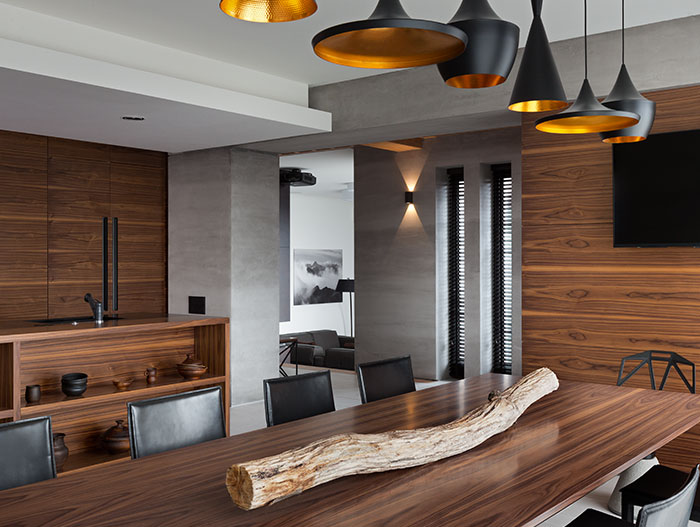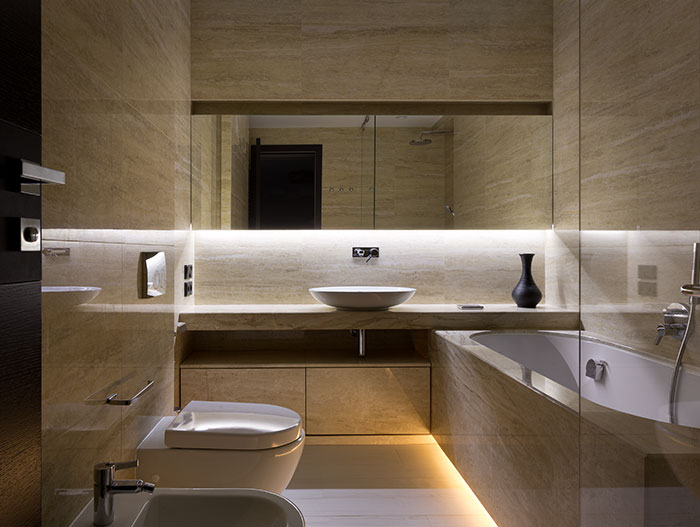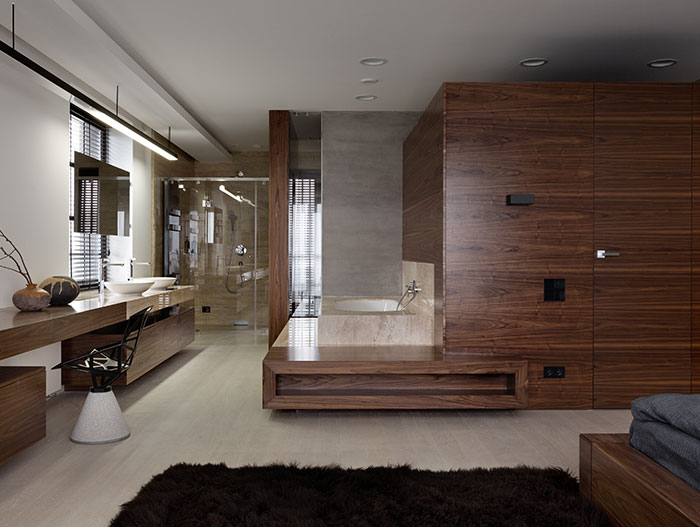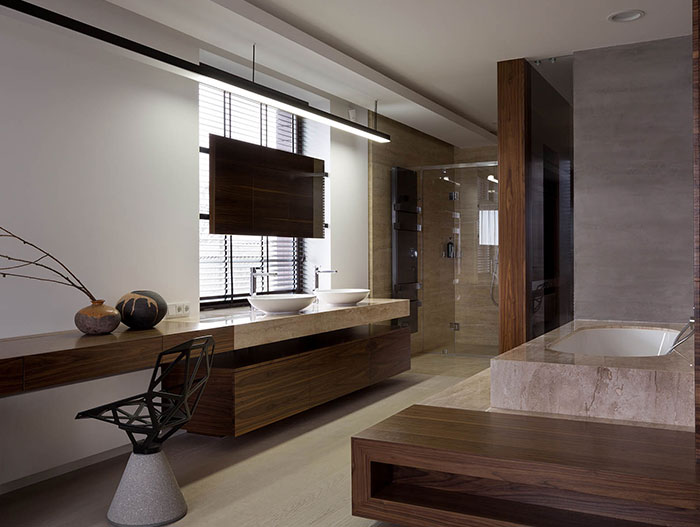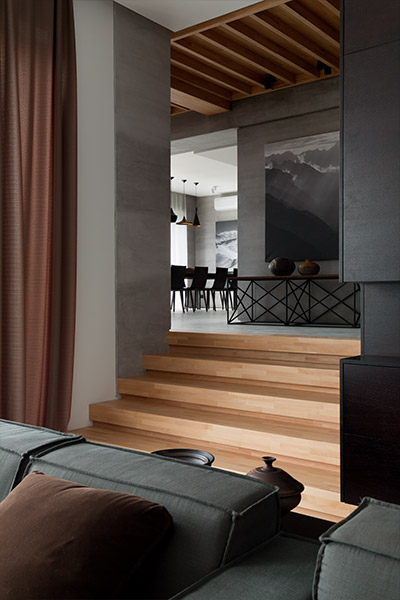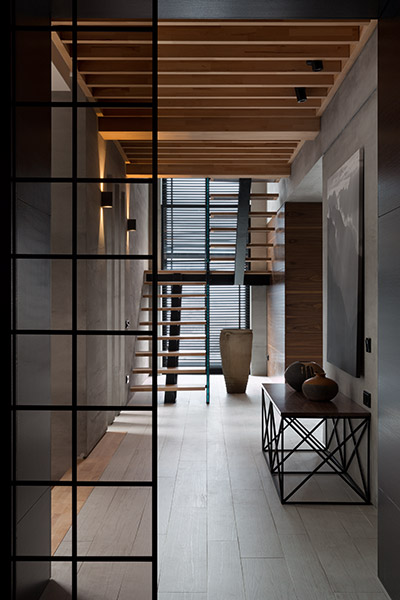 The large stylish master bedroom, dressing room and bathroom, children and guest rooms were conceived and decorated with maximum use of natural light in mind.
After previously featuring NOTT Design's 2016 completed elegant, minimalist apartment in Dnepropetrovsk, we're no strangers to their attention to detail and exquisite taste in furniture. But what sets Two Levels project apart is the owners' input in the selection of furniture pieces.
The owners' desire was to have quality furniture, made in the Ukraine and NOTT Design studio delivered. All board furniture, kitchen, dining table, coffee table and beds are made by local craftsmen using Sergey Gotvyansky's sketches.
Handmade ceramics by Sergey Gorban complete the sophisticated and stylish image of the Two Levels house.
Photography by: A. Avdeenko