NOTT Design have completed an elegant, minimalist apartment in Dnepropetrovsk, Ukraine that's a joy to behold
Designed by Ukrainian design studio NOTT Design, this elegant, minimalist apartment is located in a new residential complex in Dnepropetrovsk, Ukraine. Completed in 2016, the apartment measures 120 square meters (1291 square feet).
The NOTT Design team managed to accommodate the spacious living room, the study, the master bedroom, two bathrooms – the master and guest, the functional and practical kitchen and the laundry room in the initially free layout with minor block in the form of two concrete columns.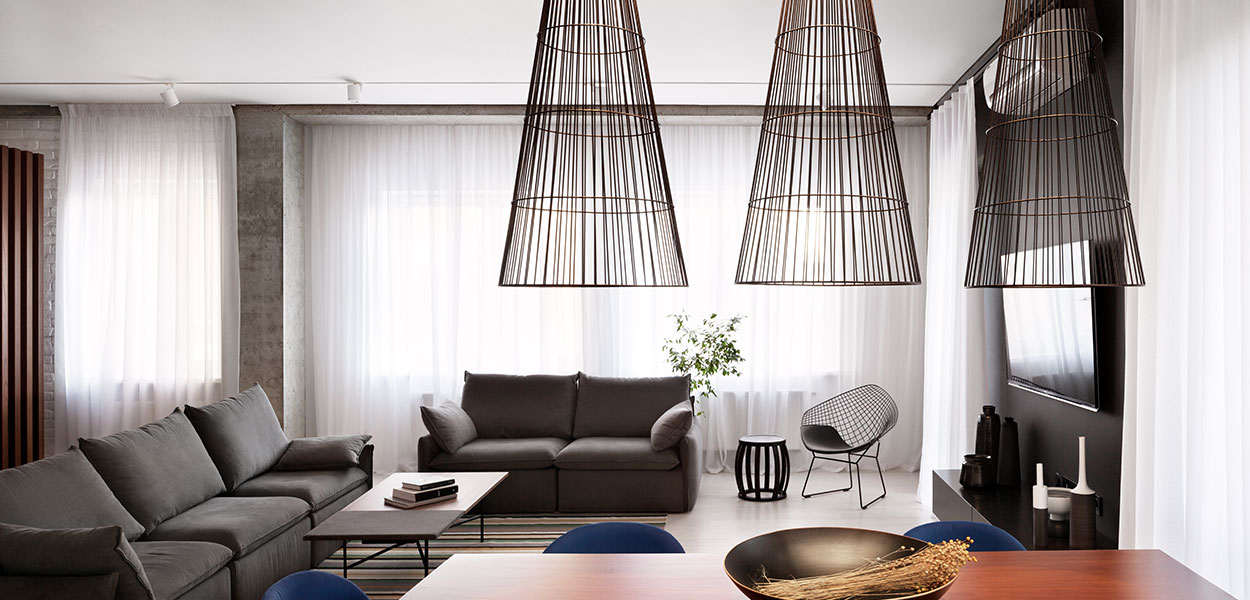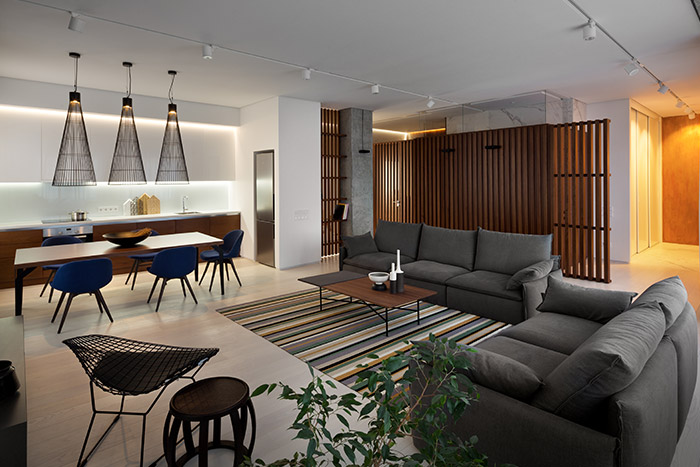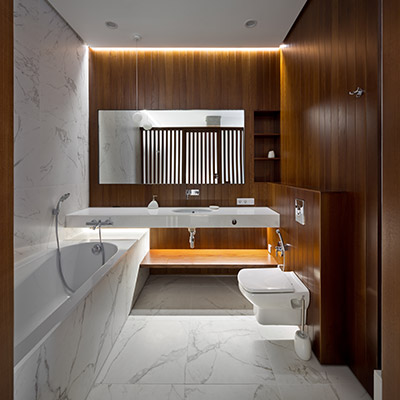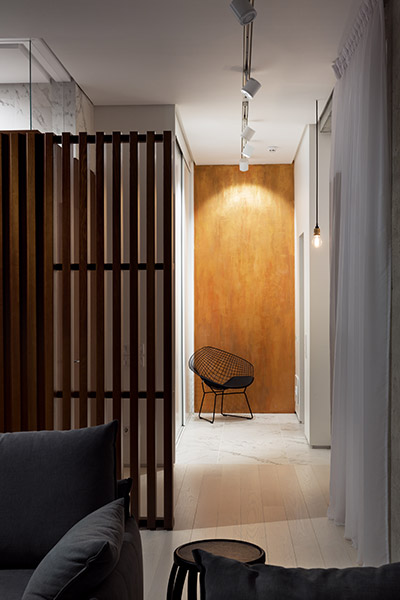 " It was essential to divide place into two functional areas. So there was a common area and a private area."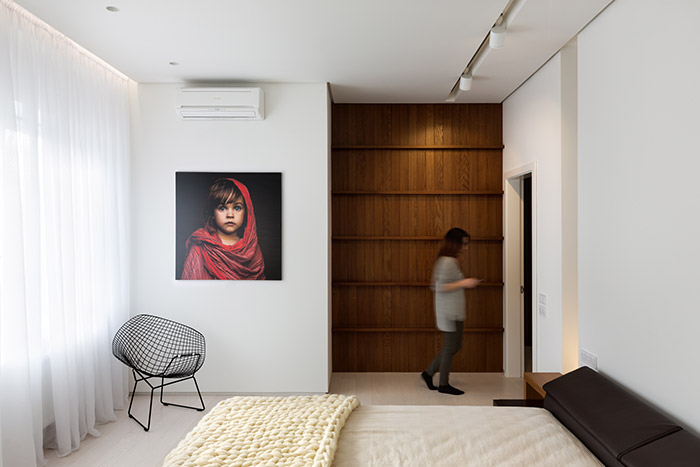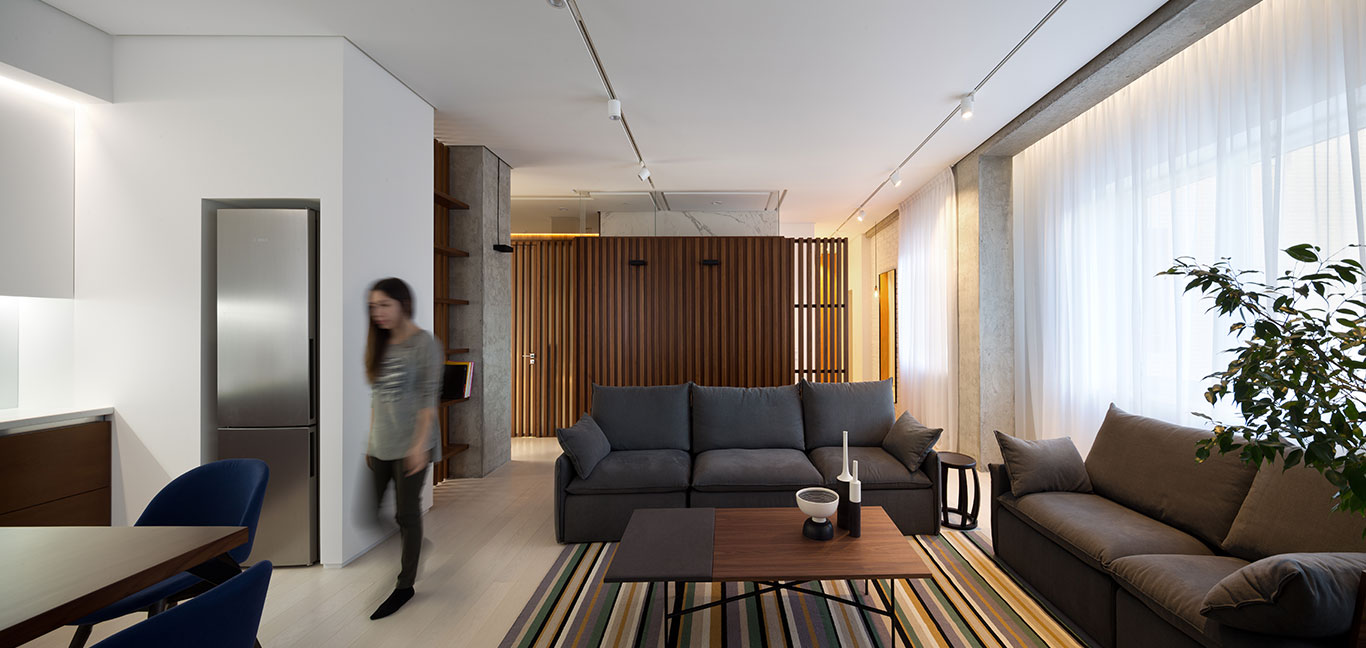 These areas are separated by a small vestibule, made from the bedroom walls, the study, the bathroom, the kitchen and one of the concrete columns.
The fixed wooden screen, that performs the function of bookshelves, hides the vestibule from sight. But at the same time, it does not prevent the penetration of natural light from the living room.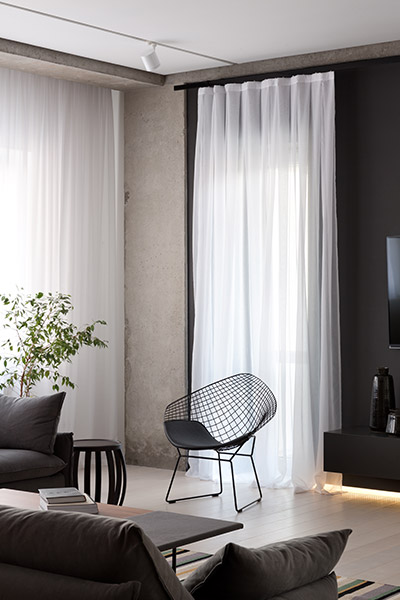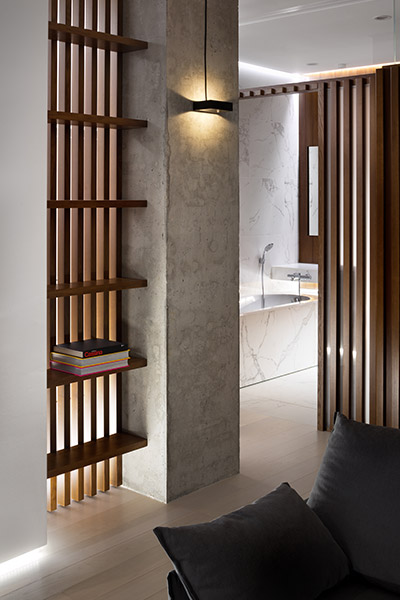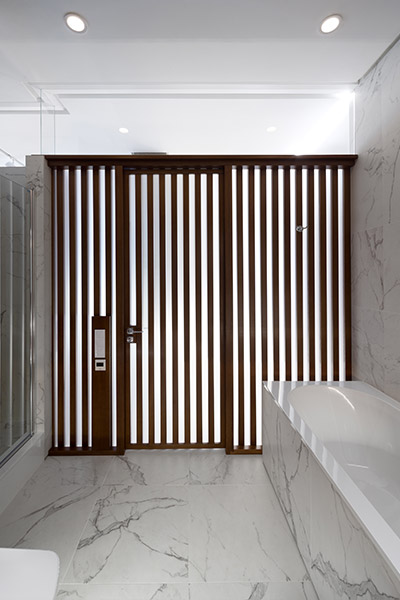 The basis of the composition, around which the minimalist apartment interior is designed, is a stretched horizontally parallelepiped trimmed rack of wood American walnut and conceals two bathrooms, whose walls are 800 millimeters-to-ceiling windows.
This element gives extra lightness to the apartment and does not prevent the penetration of natural light into these rooms.
Photography by: A.Avdeenko