Mariusz Wrzeszcz's single-storey house in Poznan, Poland has cedar walls both inside and out
Architecture office Mariusz Wrzeszcz has designed this stunning single-storey house in Poland featuring cedar-clad walls, and a glazed living room with amazing double-height suspended fireplace that opens out to a spacious terrace.
The Polish firm designed the house for a single client, in a quiet, residential area in the city of Poznan. Entitled Cedar House, this modern residence is clad almost entirely in cedar planks.
The street-facing facade is mostly closed off with a single window, a garage and a small glass front door. As architect Mariusz Wrzeszcz explained: "The front side of the building has a simple, compact and closed facade. The garden facade is open and blending with the nature."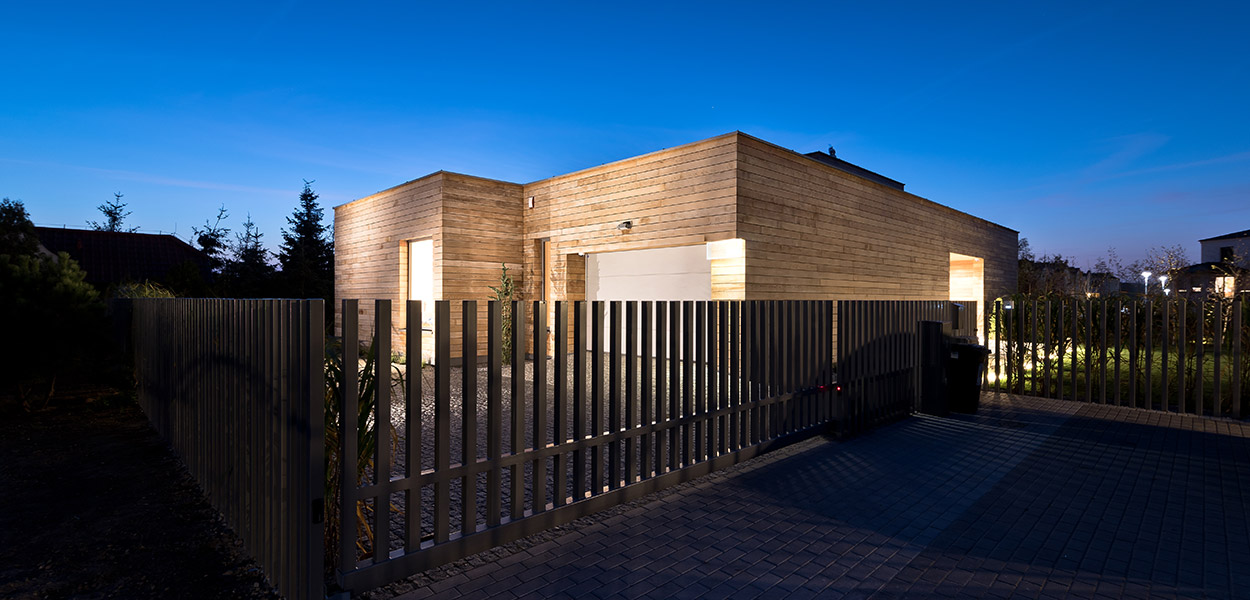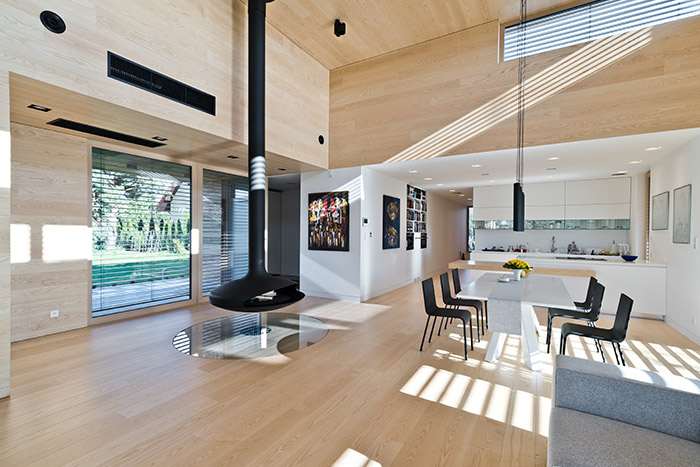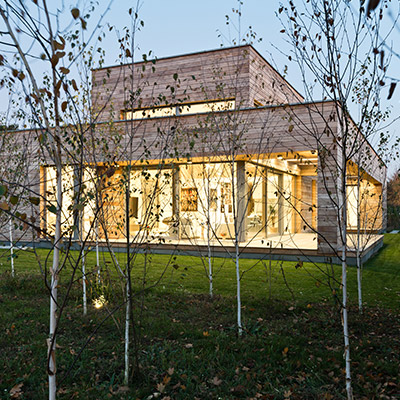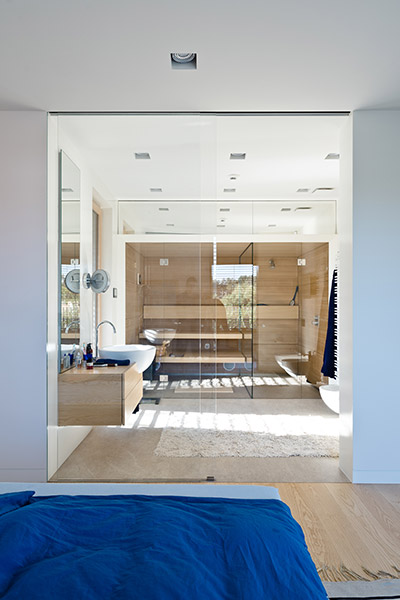 Like the exterior, the living room is lined with cedar wood. An amazing fireplace is suspended from the roof, which is double height to satisfy local planning requirements. Since the client was keen on a single-storey house, the architects needed to adjust the height of at least one of the rooms in order to meet the requirements.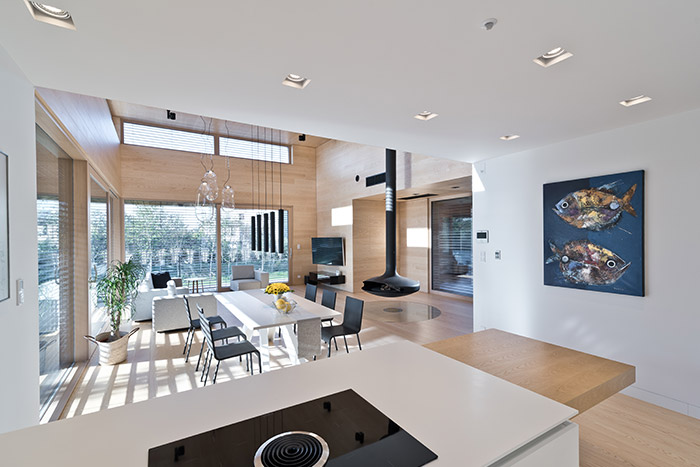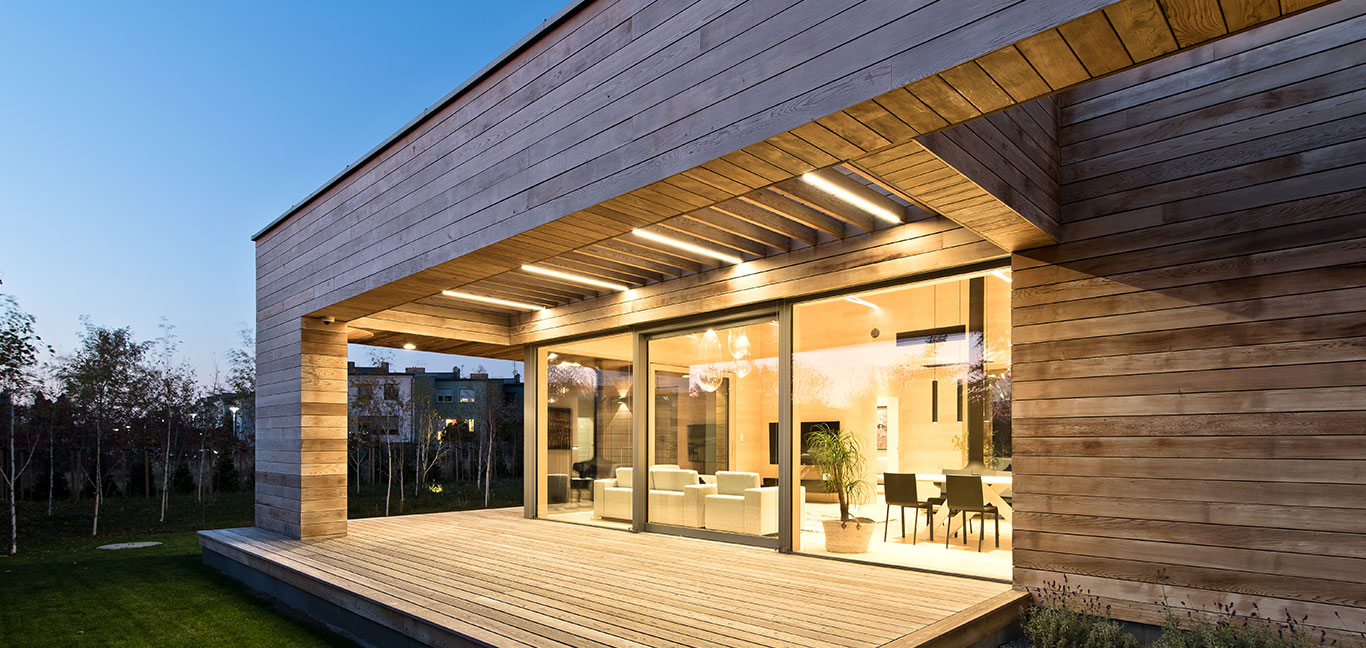 The open-plan living space extends through to a kitchen, but with a lower ceiling height and white-painted walls, helping to differentiate the two spaces. Despite the fact that the kitchen is primarily white, cedar details are still present, in the form of a pop out table positioned under one of the counters.
The architecture studio also used cedar in the master bathroom, to cover the inside of a spacious shower room and for cabinetry.
Despite the fact that this isn't the first Cedar House we've featured, this single-storey house in Poland with suspended fireplace has something unique about it. As the architects concluded: "The house is full of peace, serenity and internal balance."
Photography by: Przemysław Turlej