Modern bookcases perfect for any home
Every one of us has things which may not be necessary in everyday life but to which we cannot say good-bye. Whether it's a book from a friend, photo albums or heirlooms of which we have grown fond, such as vases, all of these deserve a special place in our home. This is why today we are presenting 10 eye-catching and modern bookcases to display your books and accessories in a stylish way.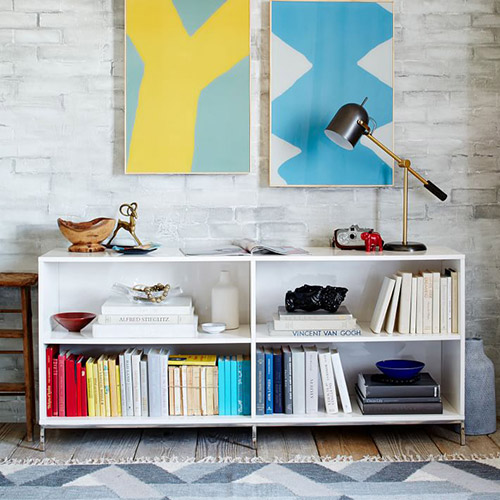 Lacquer Storage Bookcase
Price: $899
Modern and modular. With a high-gloss lacquer finish and airy steel legs, the Lacquer Storage Bookcase includes compartments for displaying and organizing books, magazines and other knick-knacks. Available at West Elm.
Price: $977
Original and urban, the Fifty Bookcase is an artful interplay of horizontal and vertical lines. Wall mounted, it engages aesthetic sensibilities with its architectural simplicity. Crafted from wood, it is an emblem of fine Italian design and workmanship. Comes standard with horizontal and vertical dividers to store and display your books and accent objects. Available at YLiving.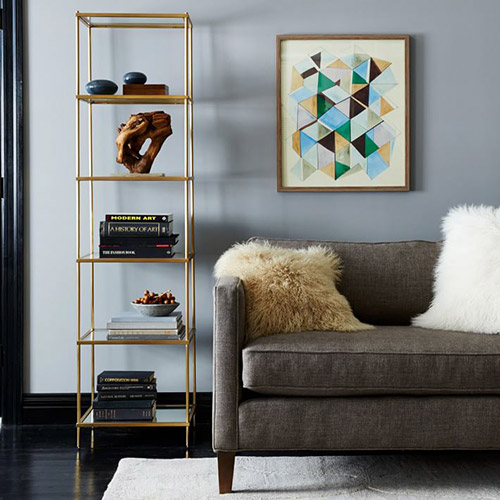 Terrace Tower
Price: $499
The Terrace Tower's antique brass finish gives it a pretty patina, while tiered clear glass shelves appear to float above a mirrored glass base. It's a refined silhouette for displaying books and collectibles. Available at West Elm.
Price: $2,327
The Swing Bookcase B playfully showcases everyday objects, treasured trinkets and curated home libraries. The bookcase boats a curved, irregular shape and steel body that houses four internal shelves that let you have full functionality without sacrificing on style. Available at YLiving.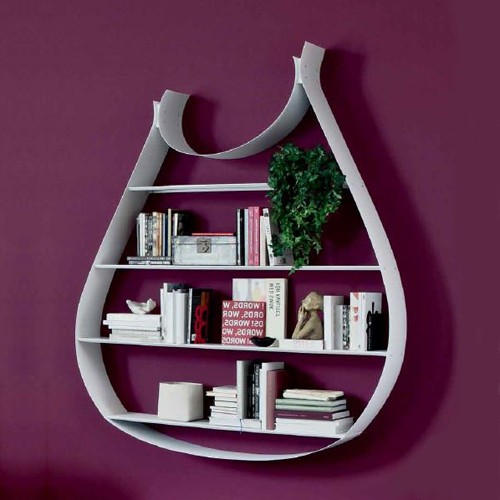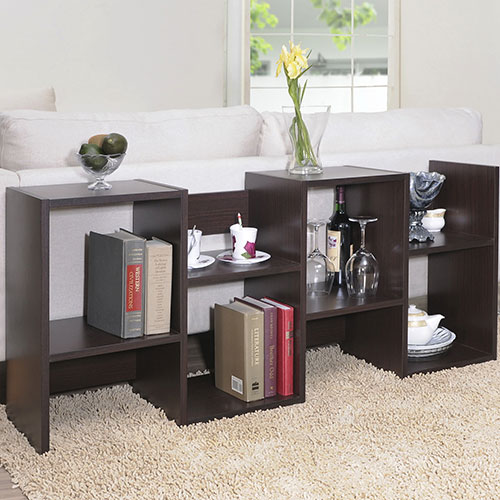 Price: $143.95
The Hokku Designs Celeste 54" Bookcase is a versatile storage solution for any room of your home. It complements and adorns any room it is placed in, be it the living room, bedroom, or the study. Available at Wayfair.
Bedford Narrow Bookcase
Price: $699
Expand storage in a small office with this tall, narrow bookcase, part of the handsome Bedford Collection. Bookcase is crafted of hardwood, particle board and veneers. It features two adjustable shelves and one fixed shelf. The adjustable shelves have nine adjustable heights. Available at Pottery Barn.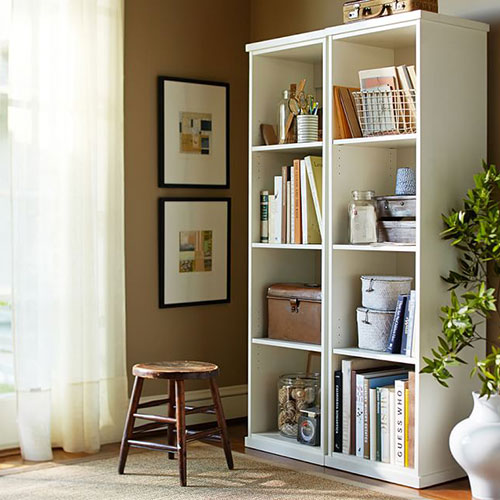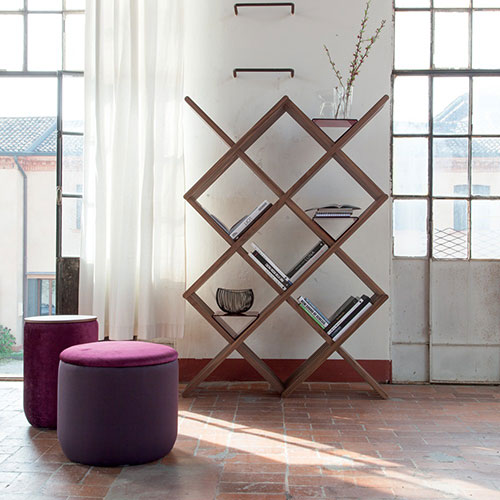 Price: $3,125
Enjoy the pure simple beauty of the Arpa Bookcase from Tonin Casa. This solid wood bookcase allows books to lay at a slat, without need for bookends. Lay the Arpa Bookcase on its side or upright for varying enjoyment. Add a Perplex shelf kit to decoritively rest objects flat, or to create unique space between books. Available at YLiving.
Price: $2,433
Designed to stand on the floor or wall mounted, the Piquant Bookshelf makes storing books and media more exciting and visually interesting. Crafted with an engineered wood frame with an embossed lacquered finish, the bookshelf features five shelving cubbies, three of which are partially obscured by sliding doors in embossed lacquer or Canaletto walnut veneered engineered wood. Available at YLiving.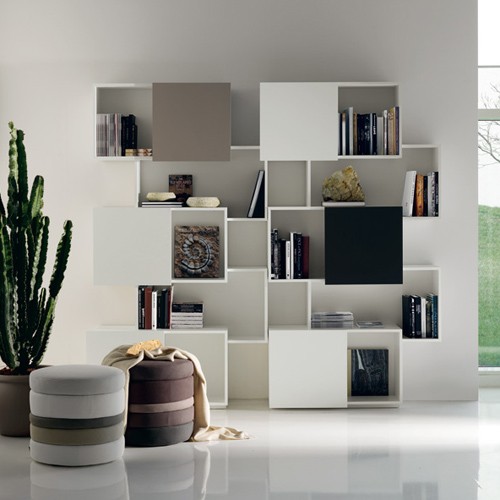 Addison Staggered Low Bookcase
Price: $1,199
The Addison Staggered Low Bookcase features a rich chocolate finish atop an antique brass metal base. Its staggered shape and smooth planed surface will add warmth to any room. Available at West Elm.
Bedford 3 x 3 Bookcase
Price: $500
Customize a spacious, organized workspace for all of your creative endeavors with the versatile Bedford 3 x 3 Bookcase. Each of the modular components from the Bedford Collection gives you the ultimate flexibility in creating a home office that suits your space and your needs. Available at Pottery Barn.