Riveli Shelving lets you get organized and creative
We've previously featured a series of modern bookshelves, but Riveli Shelving has one unique characteristic - it blends functionality with art.
Riveli is a stylish, modular shelving system which transforms the shelf from a display platform for objects and art into an object of art, itself. Designed by Mark Kinsley and made in America out of solid, extruded, recycled aluminum, Riveli is comprised of individually-pivoting shelves.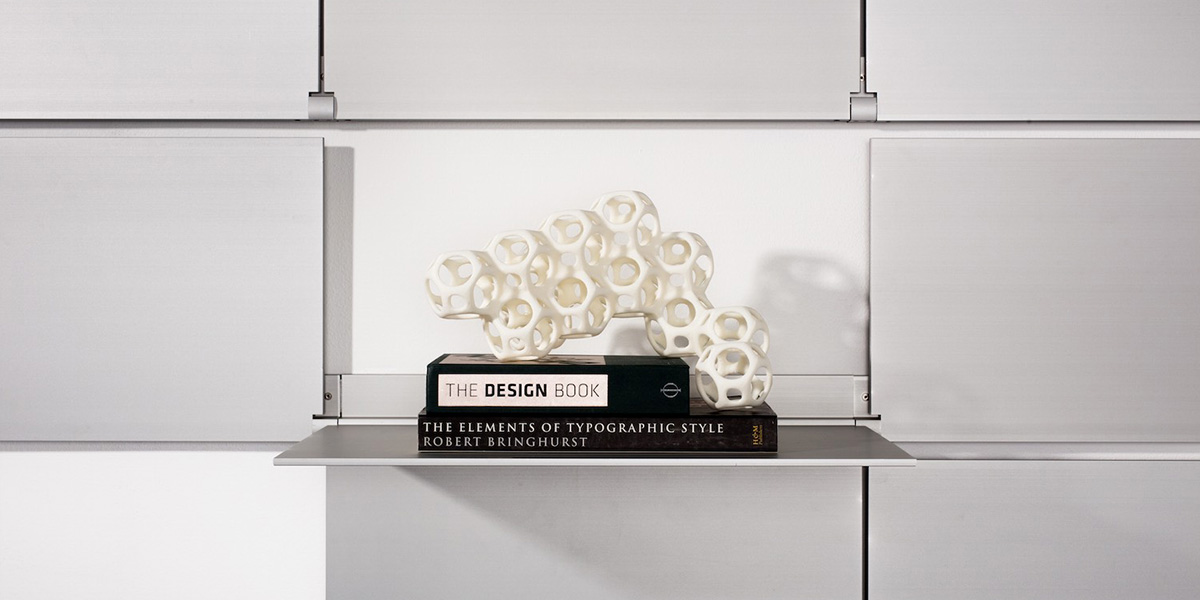 The Riveli product line began life as an elegant solution to a common problem of urban living. Recognizing the limits of his cramped downtown studio apartment, designer Mark Kinsley set out to create a stylish, high-quality, and versatile shelving system that would be functional while occupying as little space in his apartment as possible.
Originally made as a one-of-a-kind art piece for a furniture show in Chicago and again at ICFF Studio in New York. The overwhelmingly positive response from viewers of the piece convinced Mark that there was a demand for his unique shelving as a consumer product.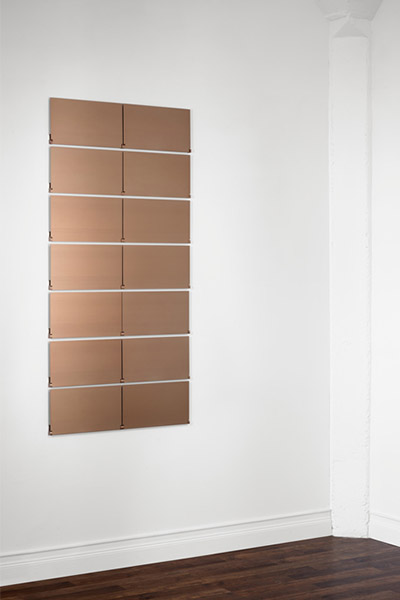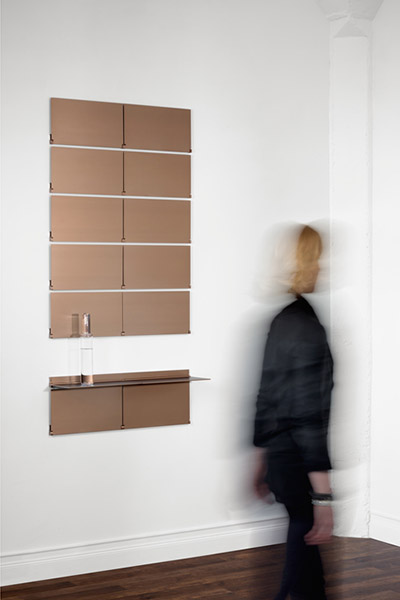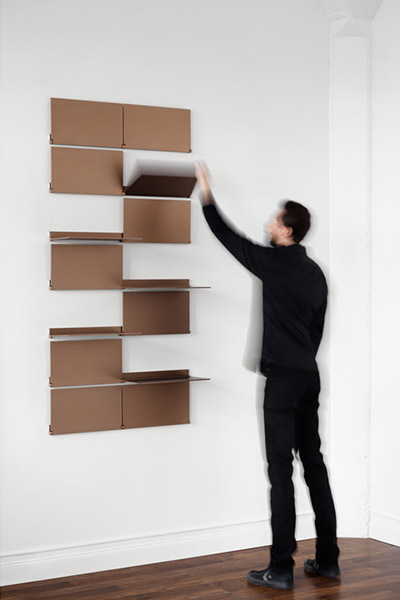 Riveli Luxe Shelf
The Riveli Shelving System is the perfect solution for displaying art and accessories. Each shelf pivots from an open or closed position. The modular nature of the system makes it a suitable fit for walls of any size and configuration. The shelves can be aligned or staggered, and are customized with interchangeable artwork, photography, logos or textiles.
The Luxe Series is comprised of individual pivoting aluminum shelves that create a modular, wall-mounted, easy-to-install system. The Riveli Luxe Shelf puts the spotlight on the beauty of the material and form, ideal for high-end residential and contract settings.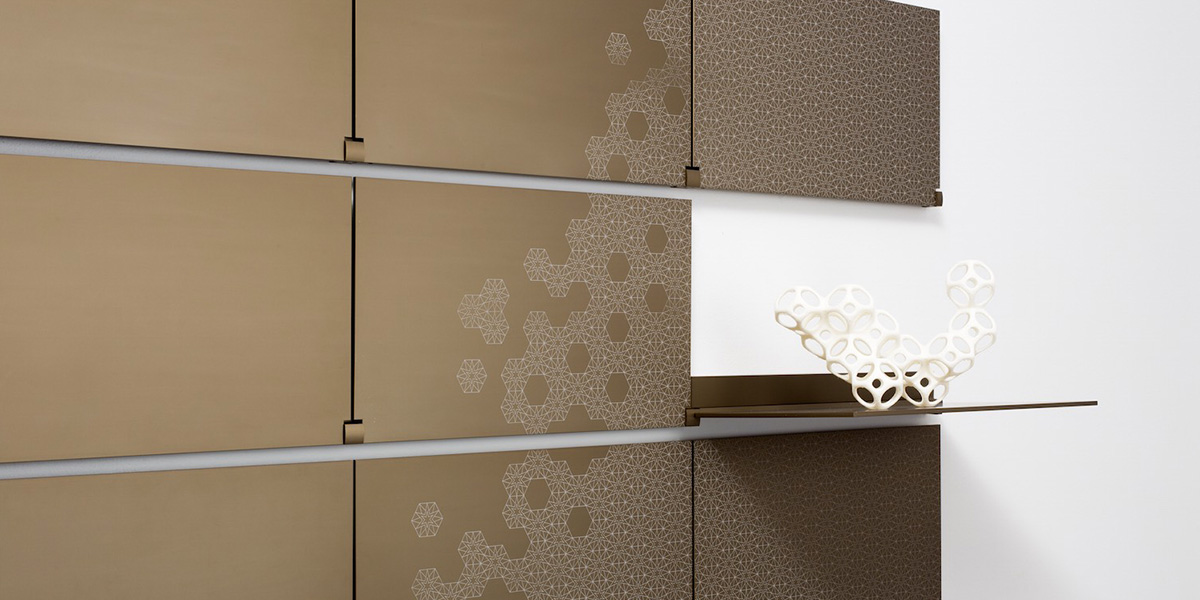 Riveli Art Shelf
The Art Shelf uses changeable MagnaMedia magnetic panels by Visual Magnetics to display graphics, artwork, whiteboard, chalkboard, fabric, and even wood veneer. Whether you choose from their library of curated works by talented local artisans, or use your own graphics, Riveli is fully customizable, reinventing spaces over and over again.
Lending itself to large and small spaces alike, Riveli is ideal for corporate and residential interiors. Riveli is also a dynamic high-end alternative to traditional small profile furniture like bedside tables, console tables or bar systems.
Photography courtesy of Riveli