If you're looking for a modern bookshelf for your home, these 10 products might fit the bill
Even though tablets have become a popular way to read, there's nothing more satisfying than owning a library full of books. The warmth and character of a well-worn or brand new book is hard to beat. These 10 modern bookshelves balance storage space and modern design for showcasing your impressive book collection.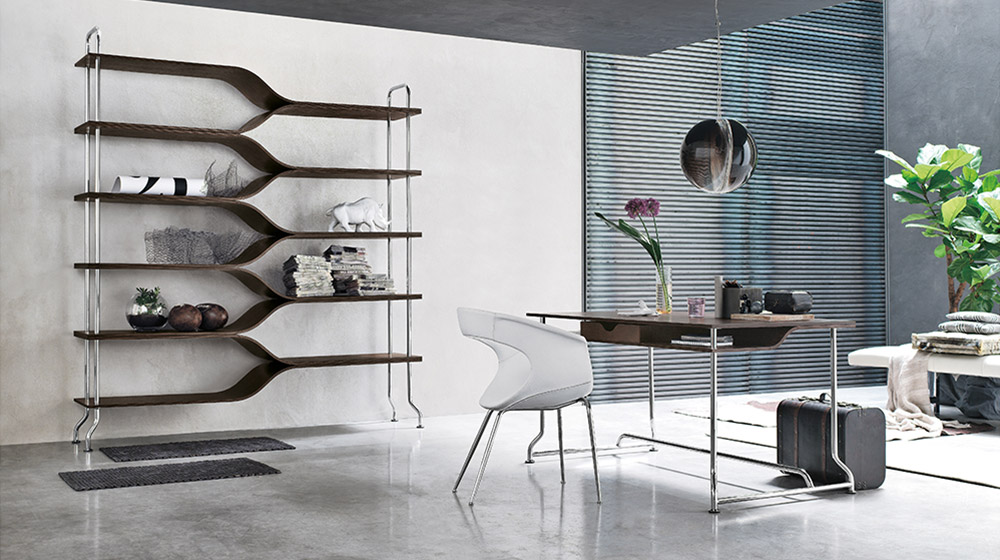 The georgous Diapason bookcase from top Italian brand Alivar is part of their "Brilliant" collection, a beautiful furniture collection with a fresh, modern look. The Diapason bookcase is open, so it looks fantastic as a room divider, and has beautiful curved wooden shelves in lacquered oak, combined with tubular chrome uprights/feet.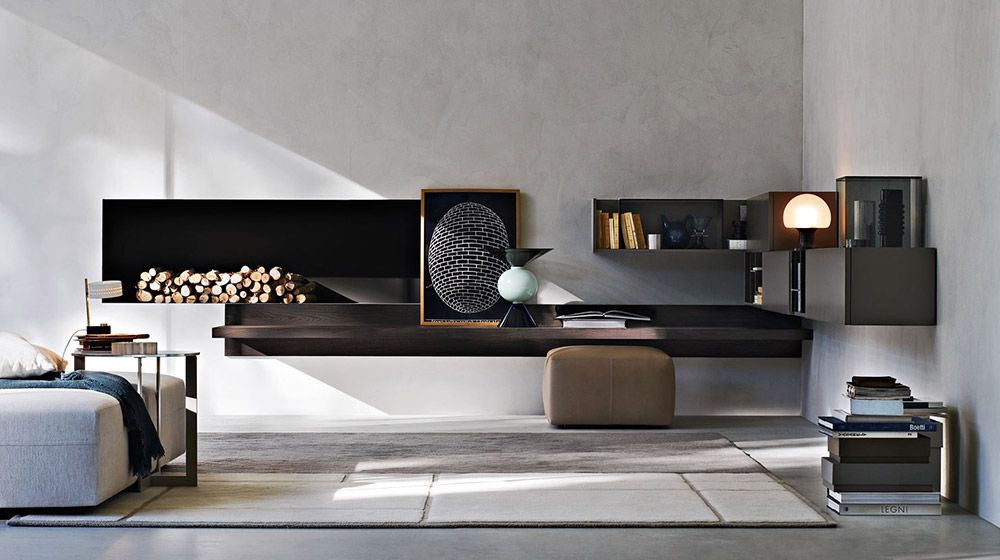 This lacquered range in a classy matt finish makes a statement in any open-plan living space. Three basic components, two types of containers, modular shelves and thick shelves are the simple ingredients that make up Fortepiano by Molteni&C a system for the living room that offers the utmost in flexibility.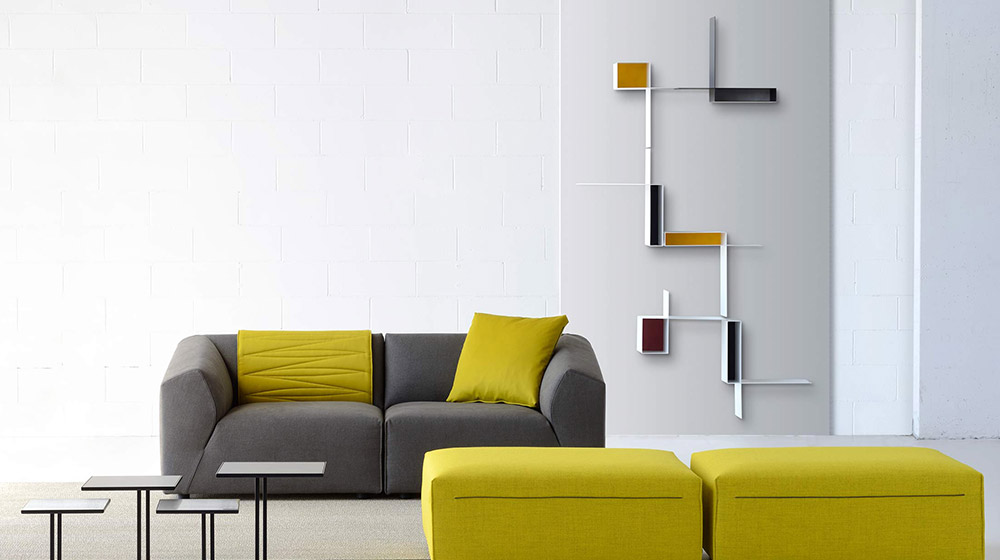 Randomissimo bookshelf by MDF Italia is a piece of furniture for personal items: featuring a reduced overall size, it is changeable, playful, complementary and modular. The shelf is made of 2.5 mm thick steel sheet and is powder coated in matt white and graphite grey. Randomissimo is available in different colors: white, black, grey, dove grey, red, yellow and blue.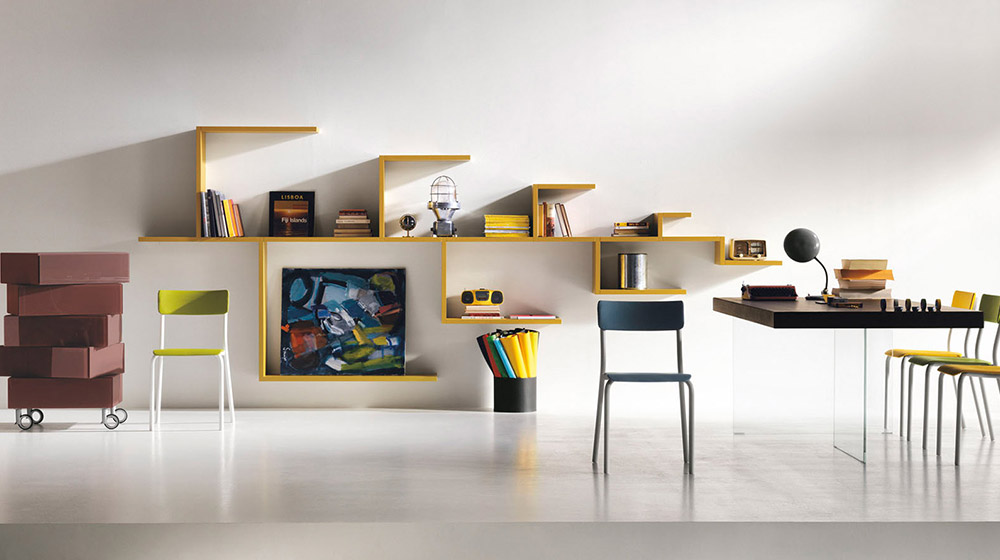 The LagoLinea bookcase by Lago has a slim and simple design, conceived to offer maximum freedom when designing wall compositions. This modern bookcase is a practical, minimalistic solution for storing books, audio visual and accessories.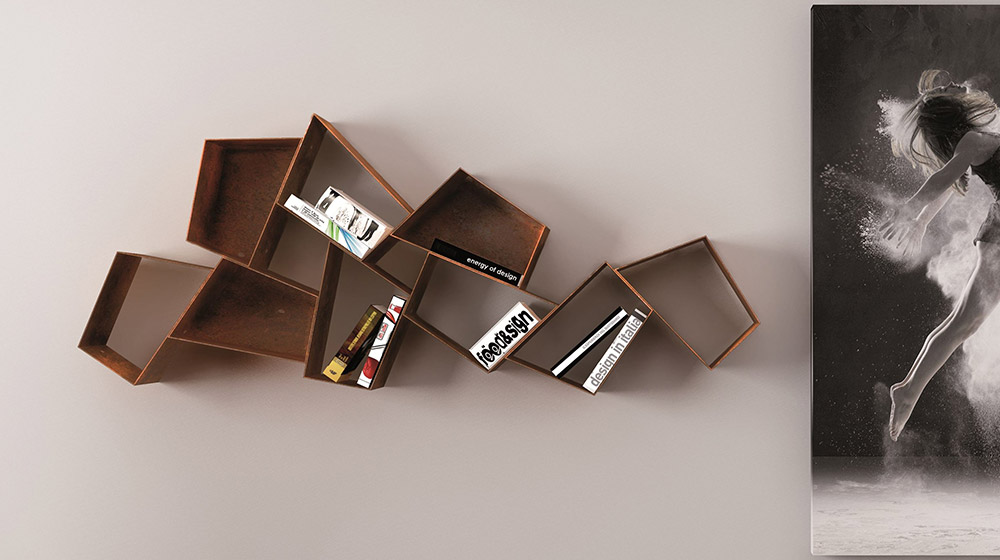 W Su Line suspended metal bookcase by Ronda Design is composed of nine irregularly shaped units made of varnished metal. The modern bookcase can be hanged horizontally or vertically.
The minimal and elegant Shift bookcase by Lema has suspended shelves arranged in an irregular pattern and is beautifully finished. Shift is ideal for objects, books, electronic appliances and can also be used for the home office.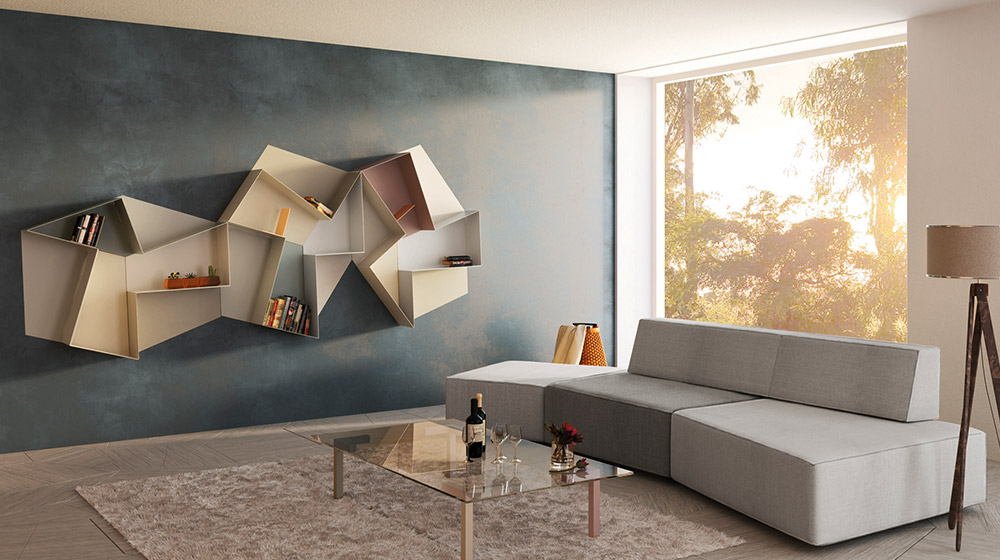 Slide bookcase by Lago is a brightly colored bookcase with a bold and unconventional design. The Slide shelves are trapezium-shaped rectangles closed on two sides, and can be combined to create a modern custom wall-mounted bookcase.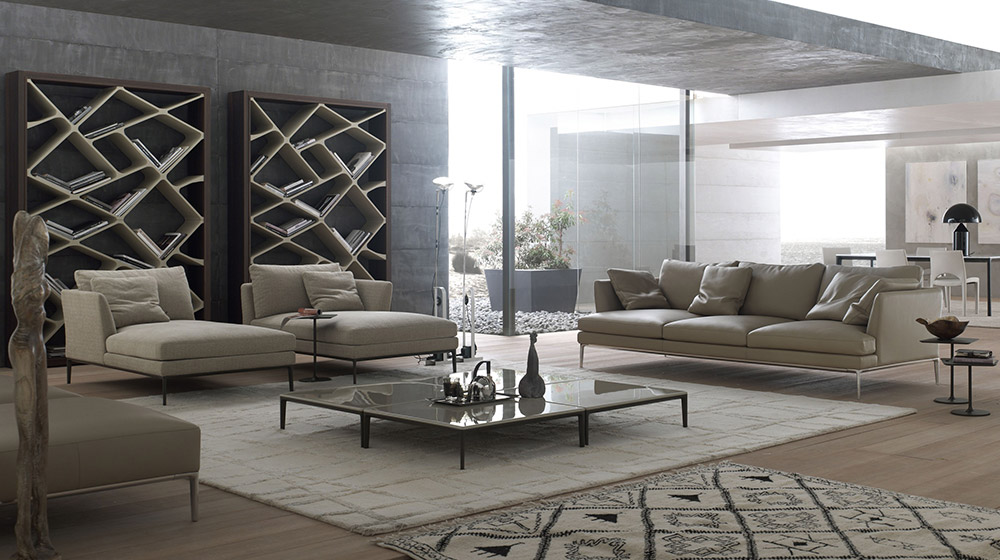 Shanghai bookcase by Alivar is a beautiful piece of modern design. The slanted shelves create a graceful composition that is both practical and pleasant to look at. Made from Oak and Cement, this visually stimulating bookshelf is undoubtedly a conversation piece.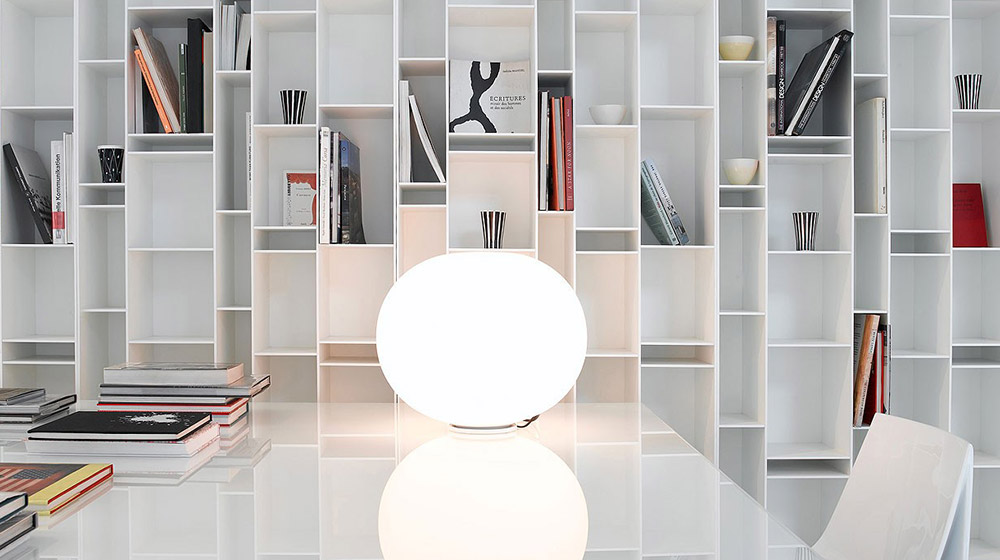 Random by MDF Italia is an original, versatile and dynamic bookshelf that doesn't go unnoticed. The modern bookcase has a strong visual impact given by the different width and height of the shelves.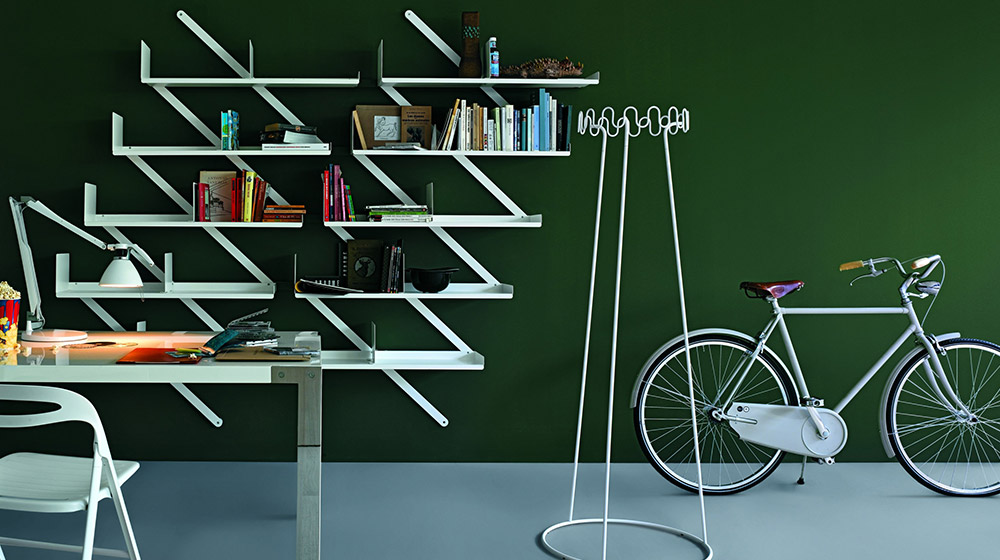 The mini version of the Booxx bookcase by Desalto is ideal for storing books, CDs and DVDs despite a very little space occupied both in width and depth. The Minibooxx bookcase has a steel plate frame, while the shelves and bookends are composed of metal sheet. You have a choice of two finishes: matt white lacquered and matt black lacquered. The panthograph frame allows an individual positioning on the wall, depending on taste and space requirements.