Plant + giant lightbulb = Mygdal plant lamps
Terrariums are hip again... apparently. We've previously featured some geometric terrariums, but today's products, the Mygdal plant lamps, are slightly different. While the Waen's terrariums are great novelty items, Nui Studio's Mygdal plant lamps offer a solution to a real problem: growing plants in poorly lit apartments or windowless spaces.
Named in honor of glassmaker Peter Kuchinke from the village of Mygdal in northern Denmark, the lamp provides a smart way of having living plants even in windowless interiors. A bank of LEDs supplies light not only to the windowless or poorly light space, but also to the plants inside the terrarium bulb in order to photosynthesize.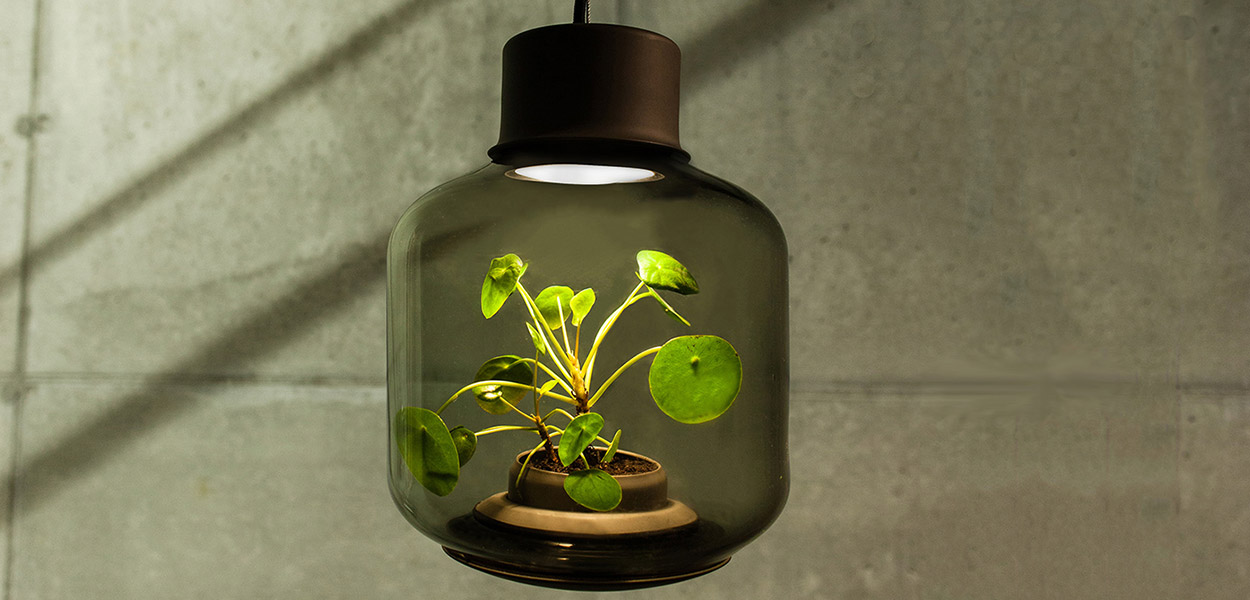 The Mygdal plant lamps are created as a pendant lamp as well as a standing lamp in two different sizes. It's worth mentioning that the standing lamp has an electrically conductive glass coating rendering an invisible connection between the power source and the LED.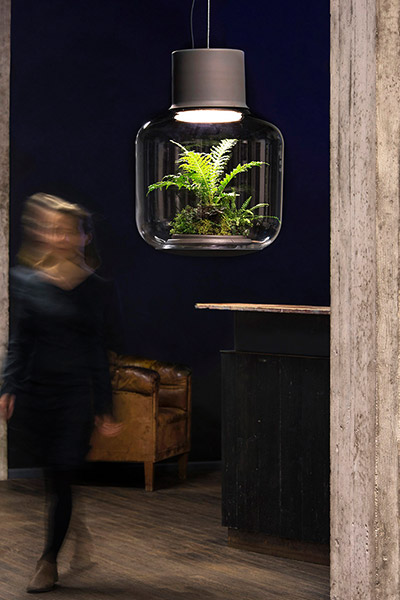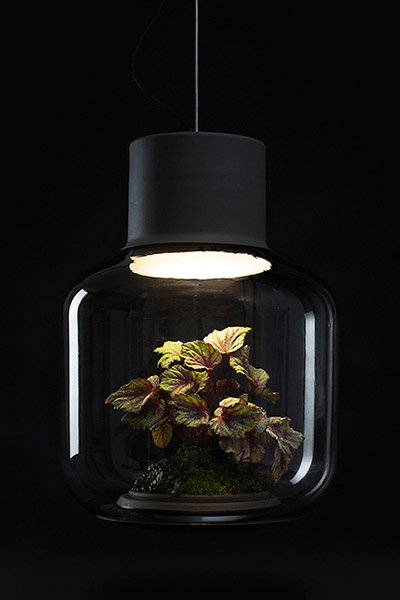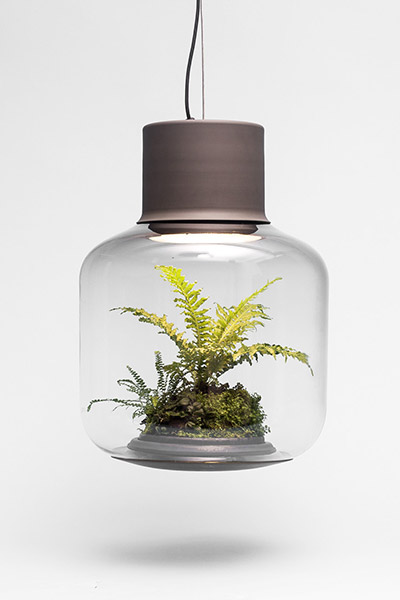 Regardless of the version, the lamps are made of aluminum and hand-blown glass and look absolutely bonkers. A giant lightbulb for your plants.
Naturally - no pun intended - you'll want one. Unfortunately, only a handful of Mygdal plant lamps have been made but Nui Studio, formely known as We Love Eames, says it's working to start manufacturing them on a larger scale soon.
Photography by Erwin Block Photography