The makers of the floating lightbulb now want to set your plants free with their new LYFE levitating planter
Designed by the Swedish group of designers that designed the FLYTE lightbulb, LYFE is a zero-gravity growing system, allowing you to cultivate your favorite plants in mid-air. It's a more sophisticated version of the Air Bonsai levitating planter that took the Internet by storm.
LYFE consists of a rotating planter that hovers over an oak base, suspended via magnetic levitation. Best suitable for Air Plants, LYFE provides a way to display your houseplants in style.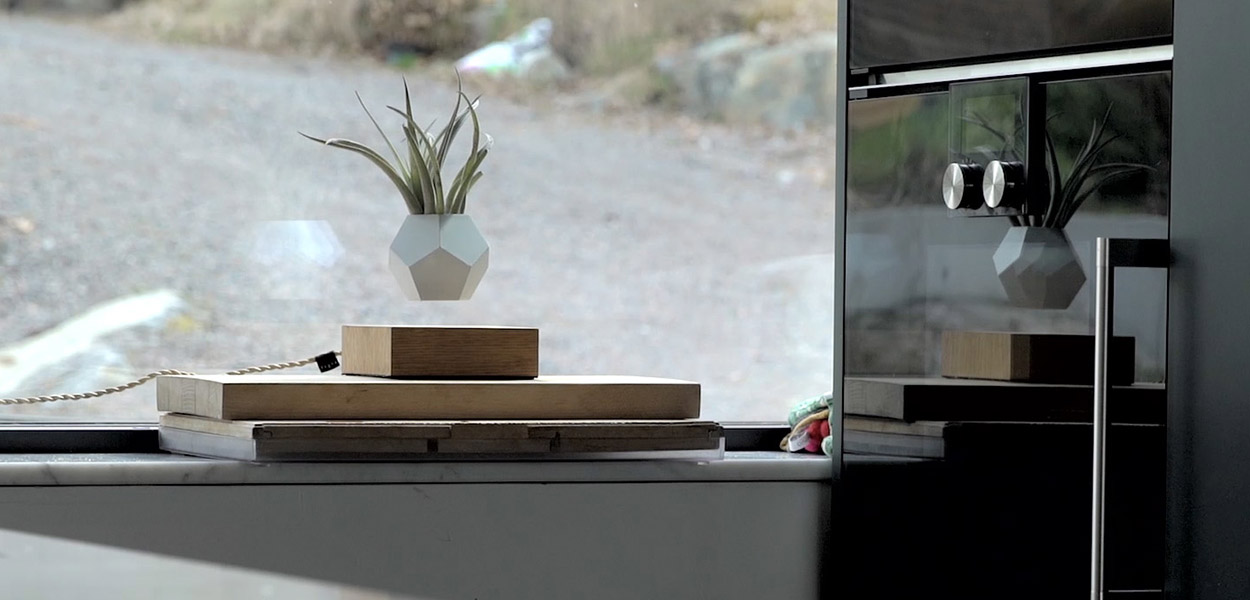 Designed to gently rotate during suspension, the LYFE levitating planter nourishes plants with 360 degrees of sunlight exposure, 365 days a year. As the 12-sided geodesic planter rotates in mid-air, different shades appear, making it an excellent conversational piece.
The LYFE levitating planter includes a drainage system to protect against overwatering when using it for soil-based plants. The key to LYFE's magnetic levitation is its custom-shaped magnet that pushes up against an electromagnetic base.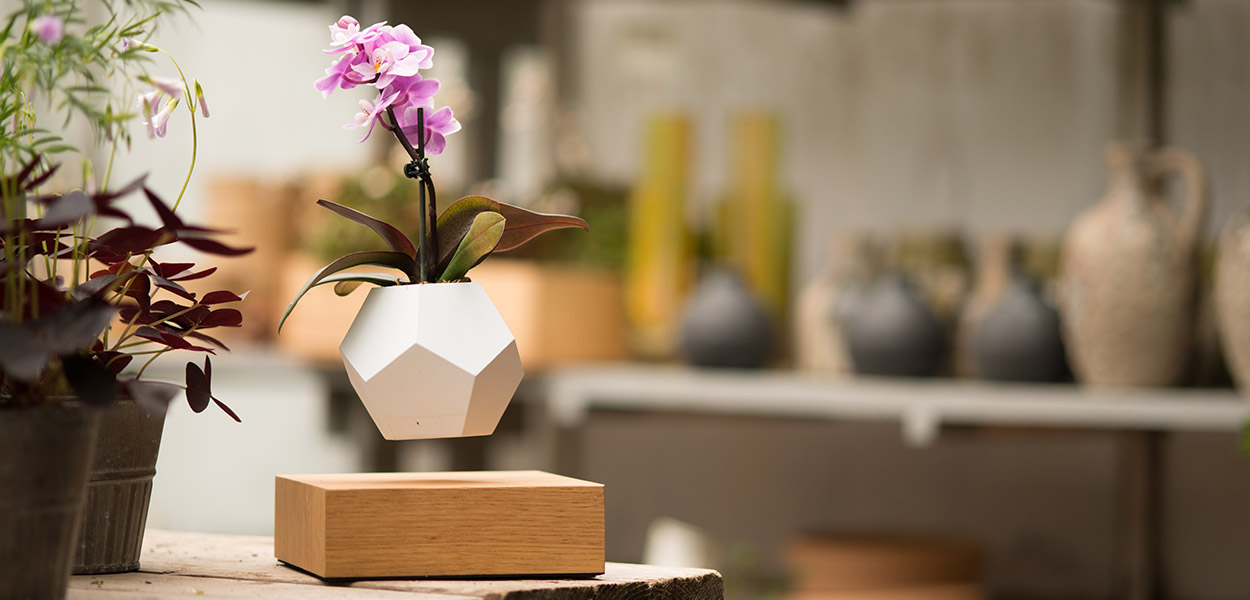 Like its competitor in this strange levitating plant market, Air Bonsai initially launched on Kickstarter and became an Internet sensation. We'll just have to see how the LYFE levitating planter does with its Kickstarter campaign. At the time of writing this article, the company has raised $26,536 of its $80,000 goal.
For those interested in backing the product, prices start at $179 for early backers with estimated delivery set for September 2016.
Photography & video courtesy of FLYTE