The Lantern House by Feldman Architecture lights up the neighborhood
Feldman Architecture is known for shaping the Californian landscape with contemporary and sometimes unconventional homes. The architecture firm's latest submission is no different. Cutely named the Lantern House, the project adds a touch of modernism to the eclectic styles of its surrounding Palo Alto neighbors.
Designed for an entrepreneur and graduate of Stanford Business School who lives and works in Southeast Asia, the Lantern House impresses both inside and out.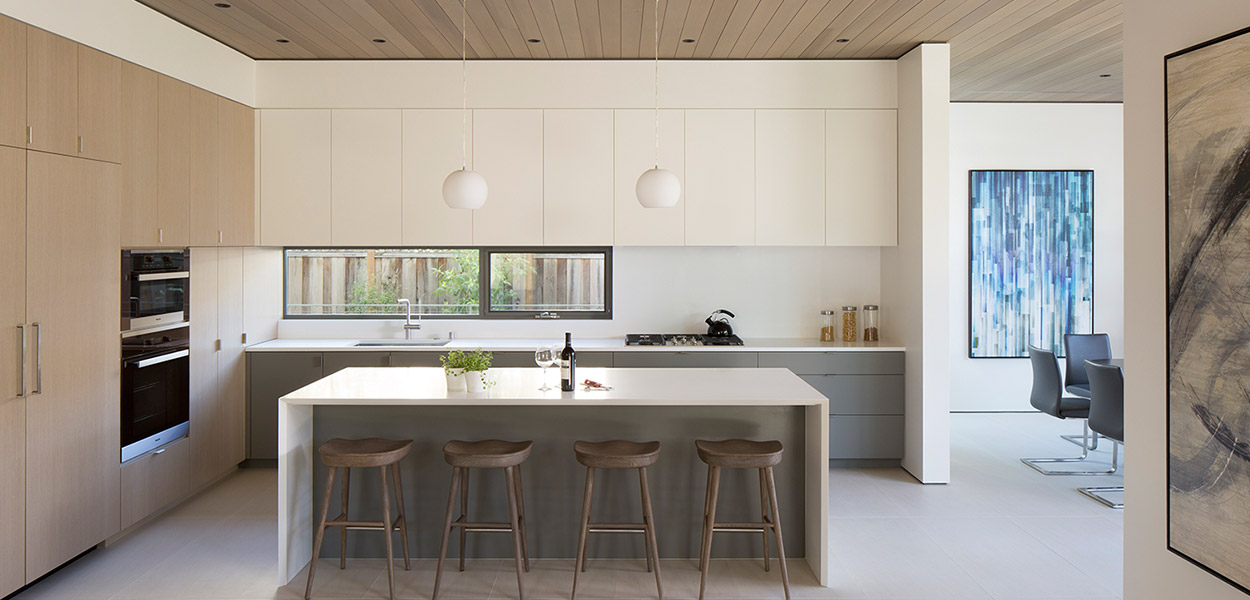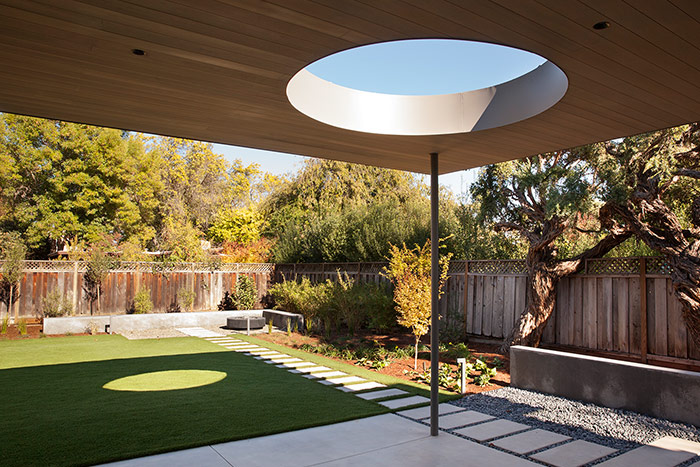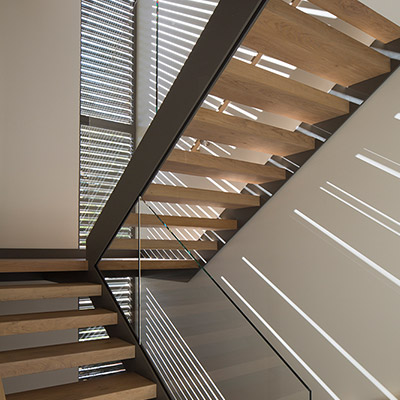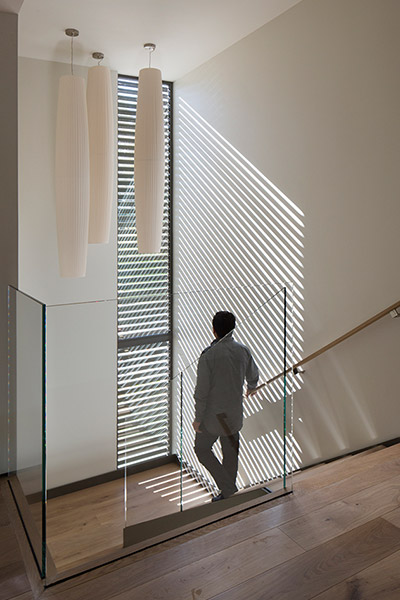 The Palo Alto house features an open plan of public spaces on the main level, all connected by a floating cedar ceiling that extends into the outdoor space.
A playful circular opening in the cedar ceiling creates a view of the sky while filtering geometric patterns of natural light that evolve over the course of the day onto the patio bellow.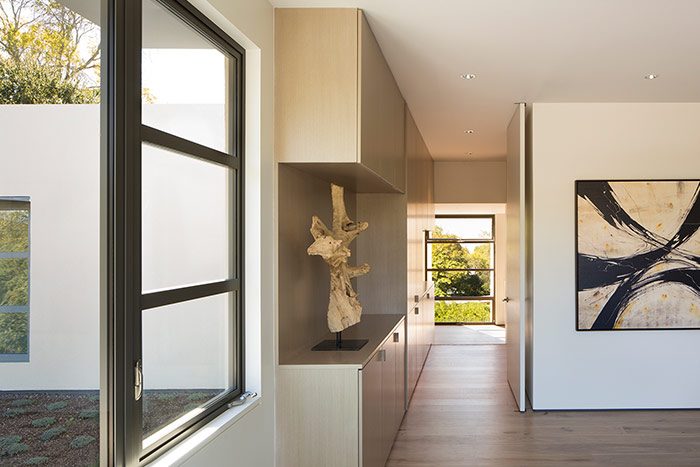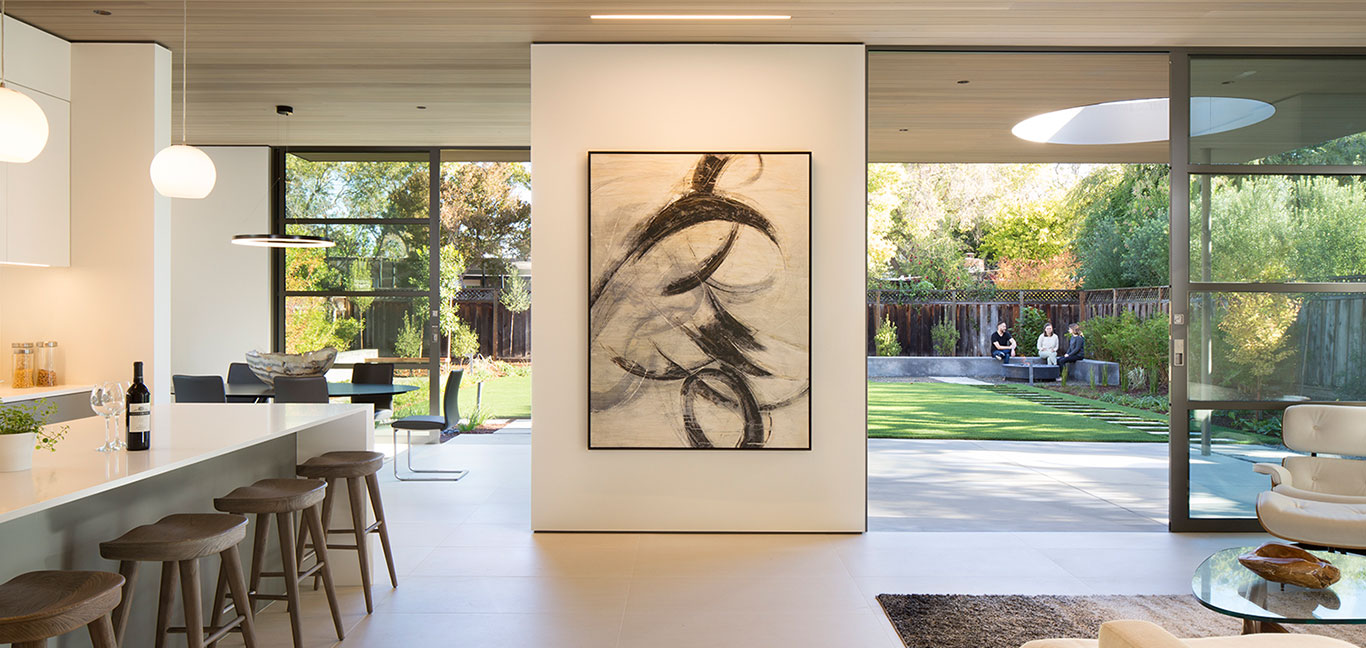 This playful use of light is explored further in the Lantern House's defining feature: the staircase.
"A slender vertical window shaded by a cedar rain screen runs the height of the front stairwell and casts rays of sunlight across walls during the day and, like a lantern lit from the inside, emits horizontal stripes of light at night."
Large glass doors serve as seamless transitions between the Lantern House's interior and its expansive rear yard, while steel eyebrows above its large bedroom windows shade the sun in its brightest hours.
A cedar screen wraps the base of the building, and a stair tower vertically links the orthogonal forms of the house's façade and interior spaces. Above, each second-floor bedroom offers a view of the surrounding canopy of gingko trees and green roofs on the living and dining spaces below.
After featuring the contemporary Butterfly House inspired by nature's beauty and the unconventional Fitty Wun residence in San Francisco, Feldman Architecture's attention to detail doesn't really surprise us. What does instead, is how the Lantern House manages to stand out from its Palo Alto neighbors: through lighting design and modern architecture.
Photography by: Paul Dyer