A San Francisco home for a 'work hard, play hard' lifestyle
The clients' work hard, play hard lifestyle inspired Feldman Architecture's modern renovation of a 1915 Cole Valley home in San Francisco, California. Offering great views of Twin Peaks and Mount Sutro, the newly renovated Fitty Wun house reflects the playful, sometimes irreverent, personalities of the clients, a couple with three active young boys.
The clients desired a house centered on large, light-filled central spaces where the kids and friends of the family would love to hang out.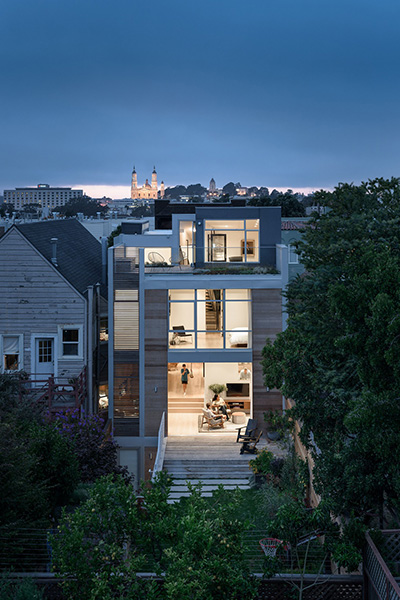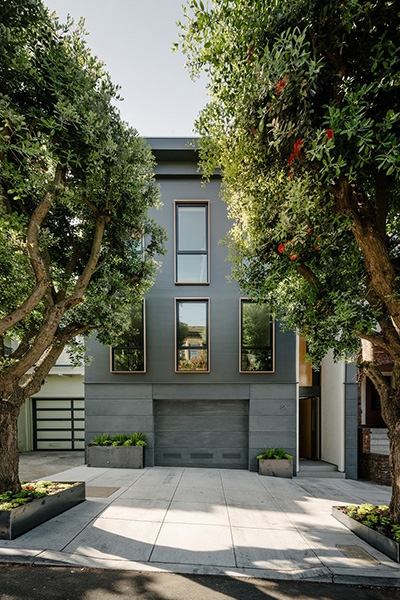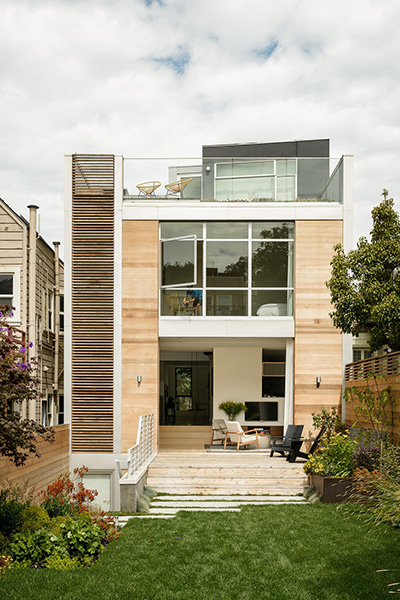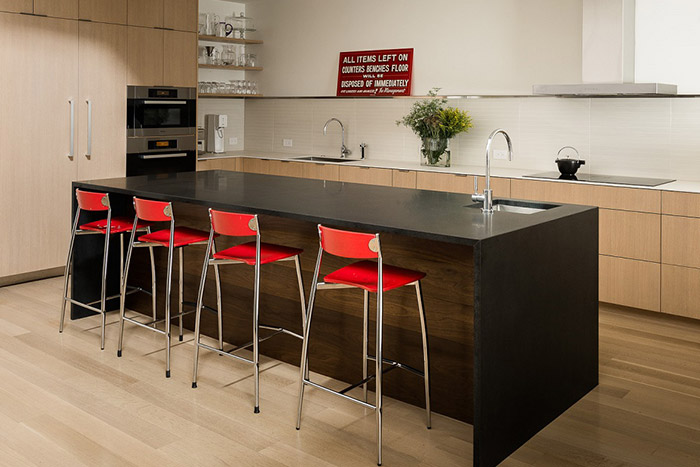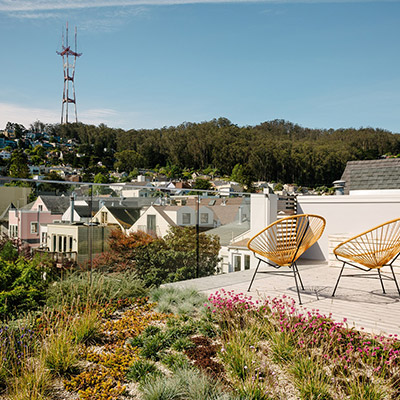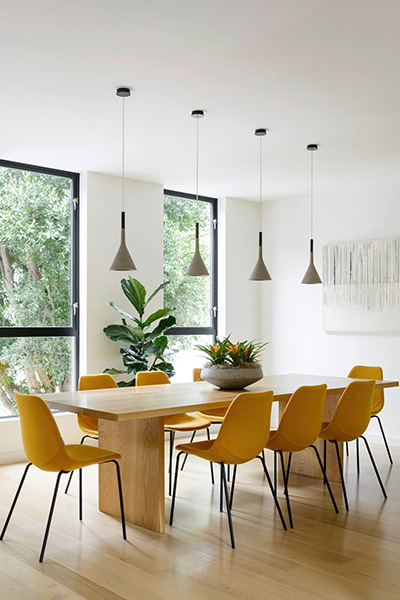 As a result of the clients' request, the townhouse façade disguises a large, family home with an open floor plan, that combines the kitchen, dining and living rooms into one large space.
Nooks and innovative storage solutions allow the great room — a place for cooking, eating, working and playing — to be the hub of the household without clutter. The living room flows out onto a deck and into the backyard, where there is plenty of space for the family's varied, energetic activities.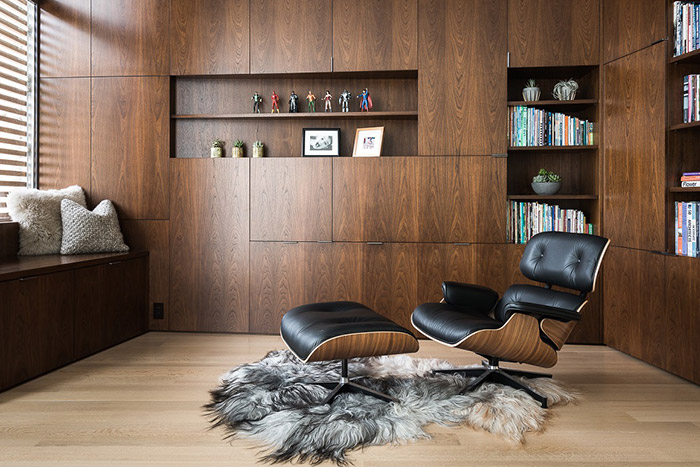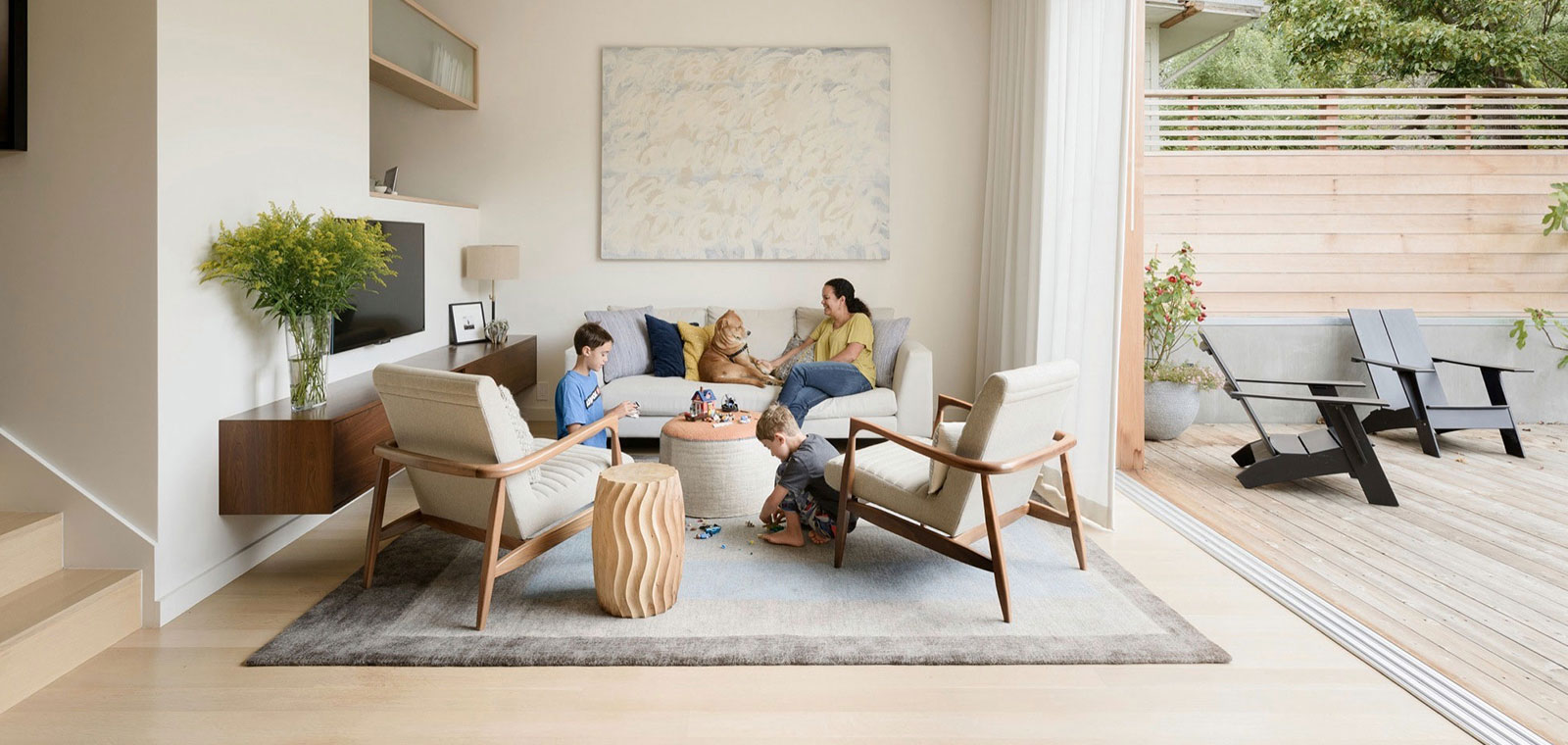 A three-story atrium, ringed with a spiraling steel stairway, provides the boys room to play within earshot of their parents.
The most unconventional feature of this San Francisco home is the rope swing. Suspended at the atrium's center, the swing soars from the kitchen to the underside of an office 'pod'. The pod provides an acoustically separated space for the client to occasionally escape the excitement below.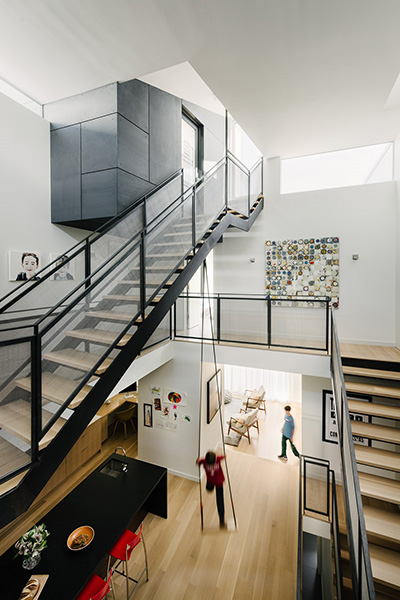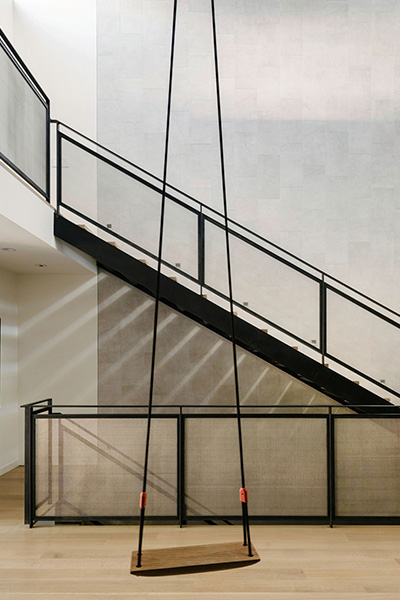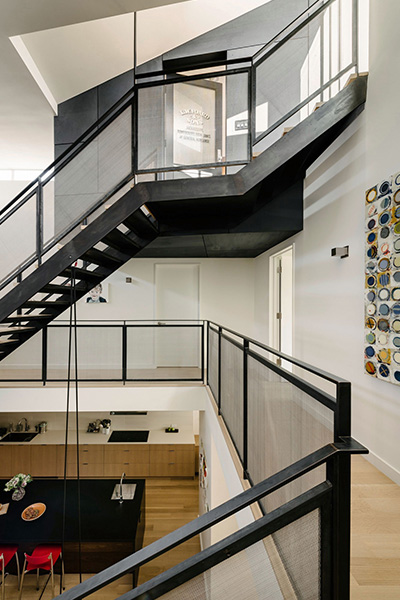 Balancing client desires with artistic expression is something Feldman Architecture does well. We've previously covered the architect's low-energy home inspired by the owner's vision of butterflies flying freely on the site's location. Fitty Wun house makes no exception.
The balance of fun and functionality - represented by the rope swing and office pod respectively - makes Fitty Wun house a modern unconventional San Francisco home that mirrors the young family's lifestyle.
Photography by: Joe Fletcher