Forever House by Longhi Architects is a breathtaking example of Peruvian architecture at its very best
Designed by Longhi Architects the Forever House or Casa Para Siempre is a breathtaking example of Peruvian architecture at its very best. Longhi Architects are well known for the outstanding contemporary houses with local inspired aesthetics.
Forever House's story began when a young couple came to Luis Longhi's office with the hopes of building and designing a residence where they could live – you guest it – forever.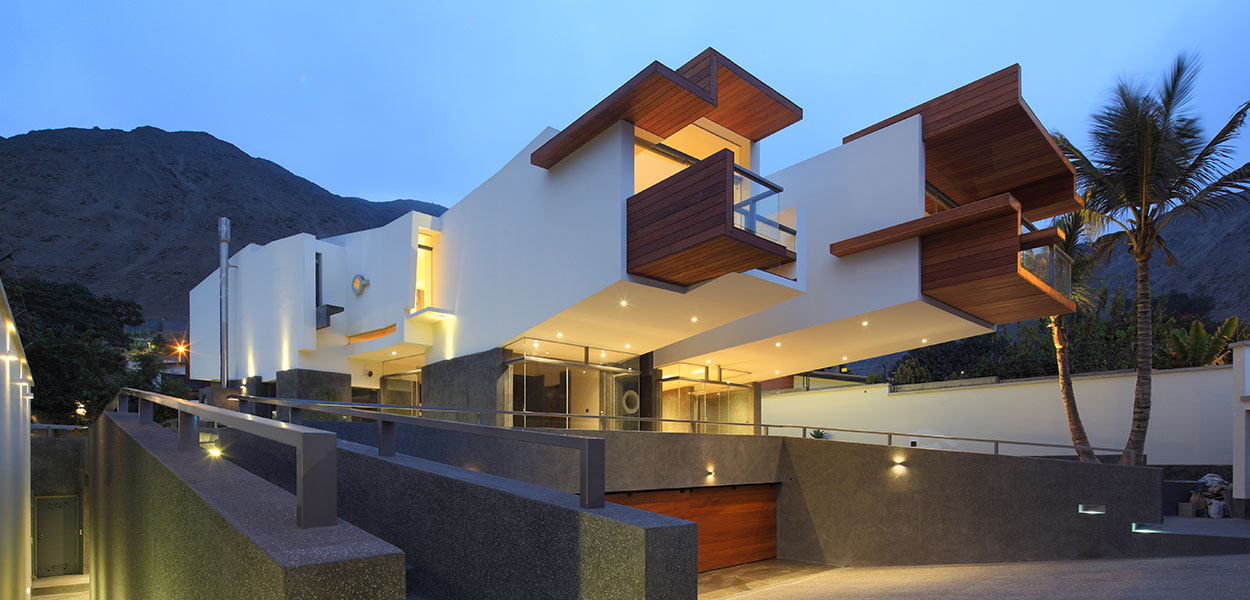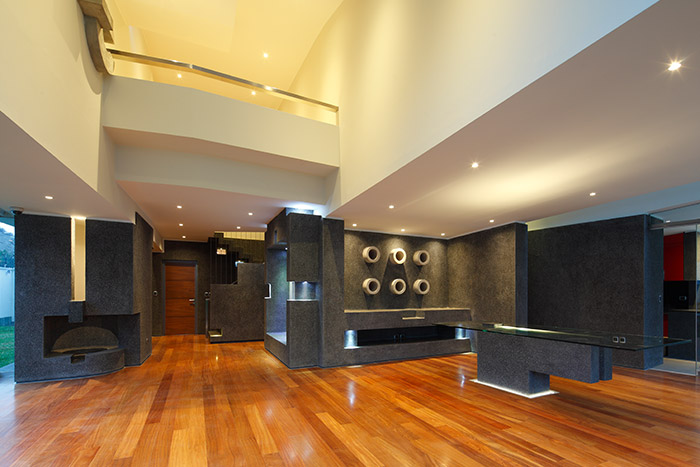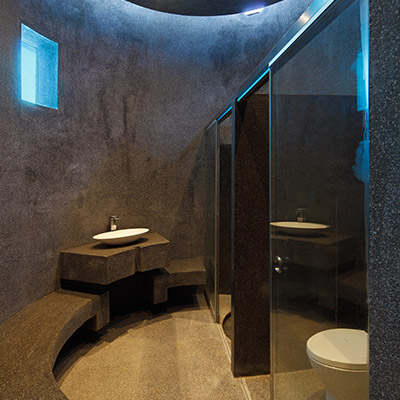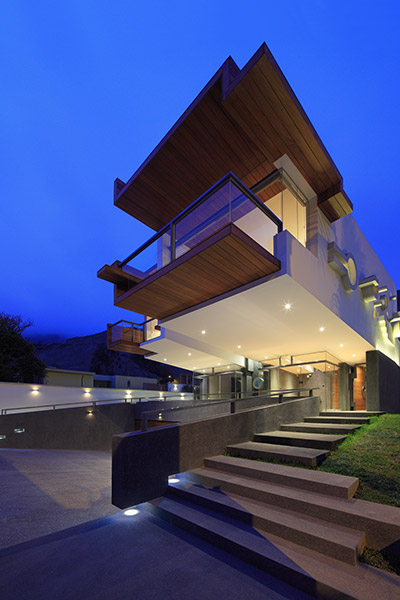 The vision
Mr. Longhi decided to dedicate exclusive time to interpret the clients' dreams in order to create, what he describes as "a container of life".
The architect's vision of a contemporary Peruvian house in was confirmed upon initial visitation of the site. The current lot was occupied by an old building, where the young couple was living with their two children.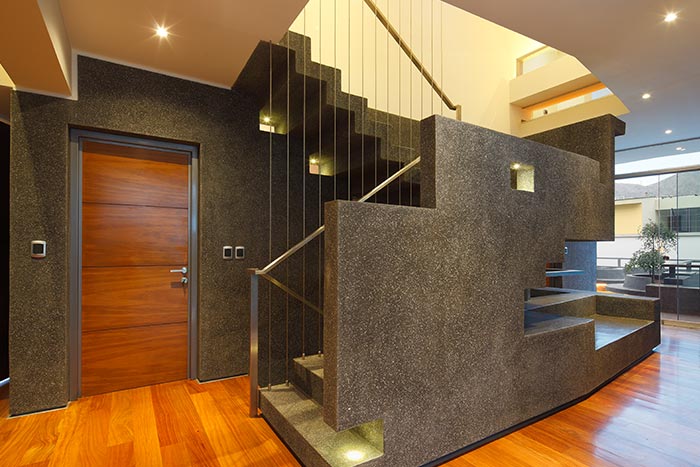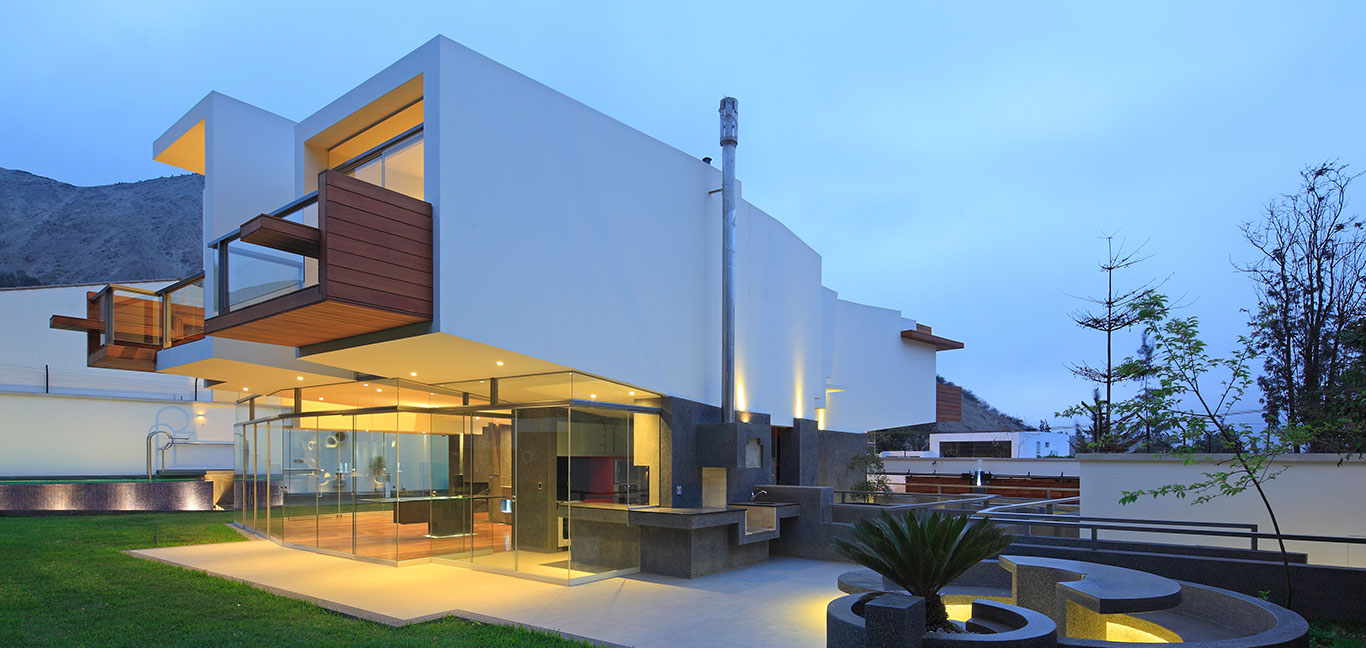 The metaphor
"The task was to demolish the material but keeping the spirit, in order to replace the old construction for a House for Ever"

"The metaphor for the design was to imagine that a big ancestral rock was found in the site and needed to be carved in order to accommodate the living spaces."
This "black carved stone" would be occupied by a 4 car garage, service patio, maid's quarters and pool baths in the basement; kitchen, dining and living spaces in the first floor.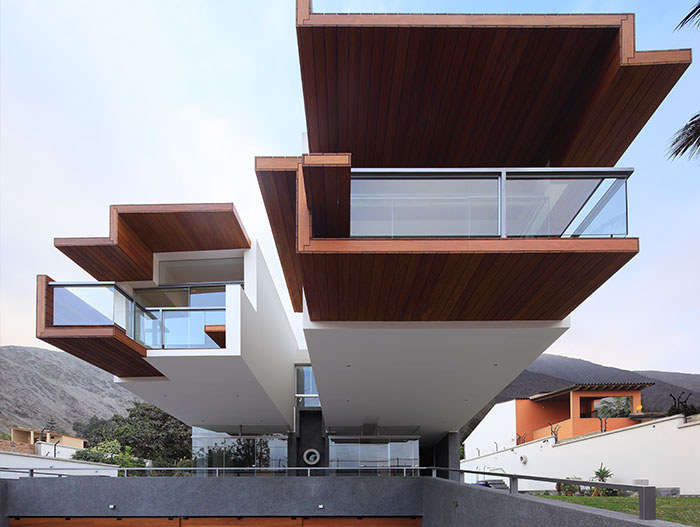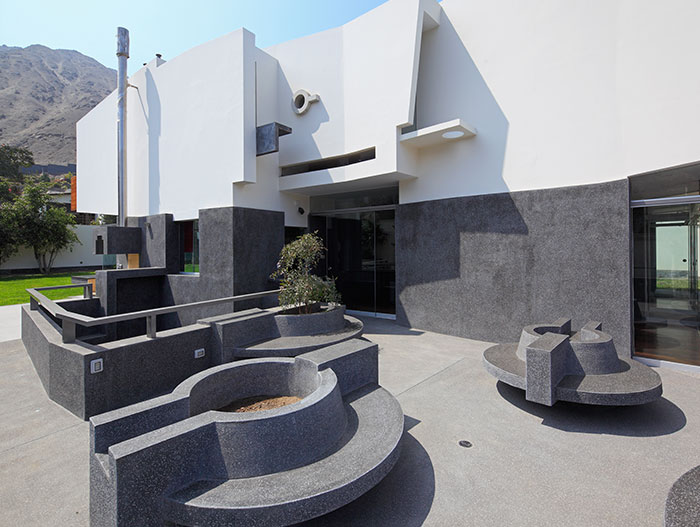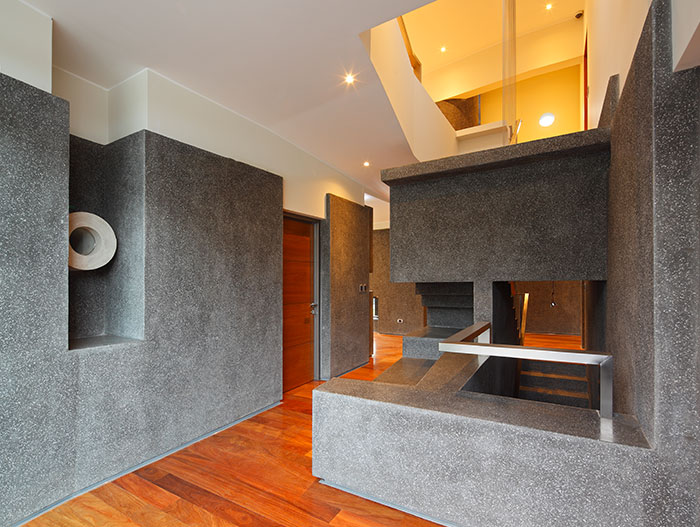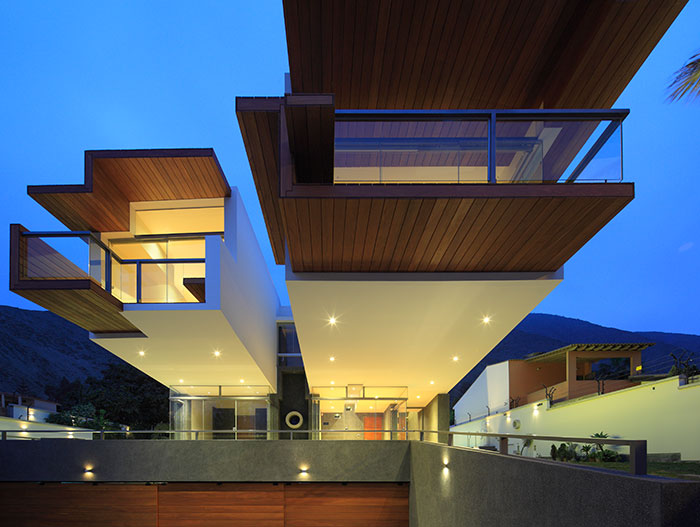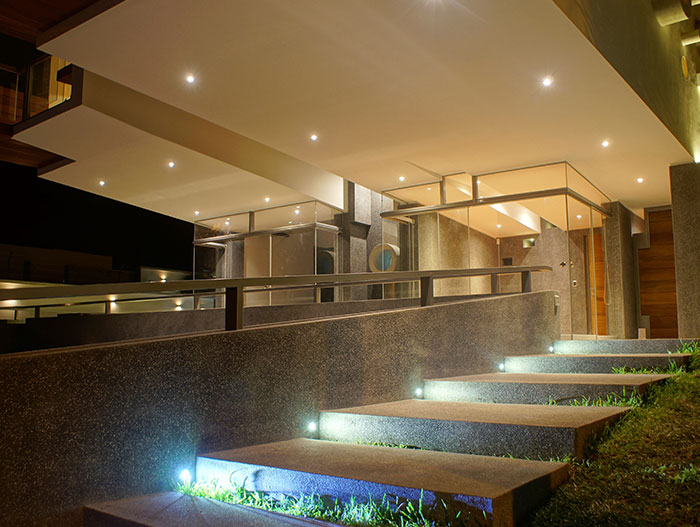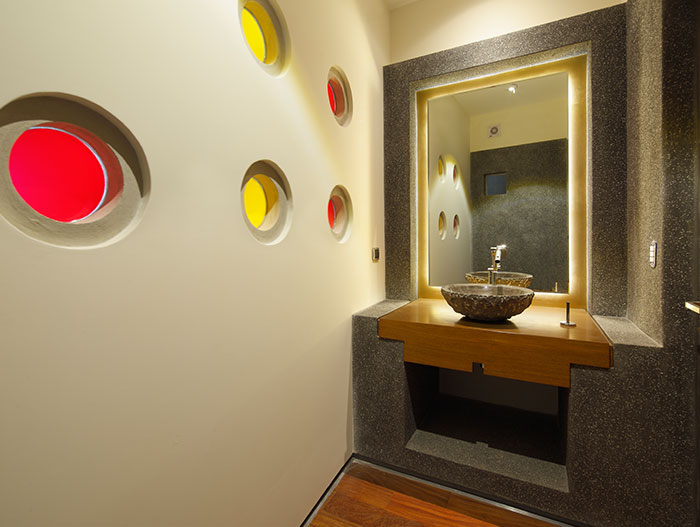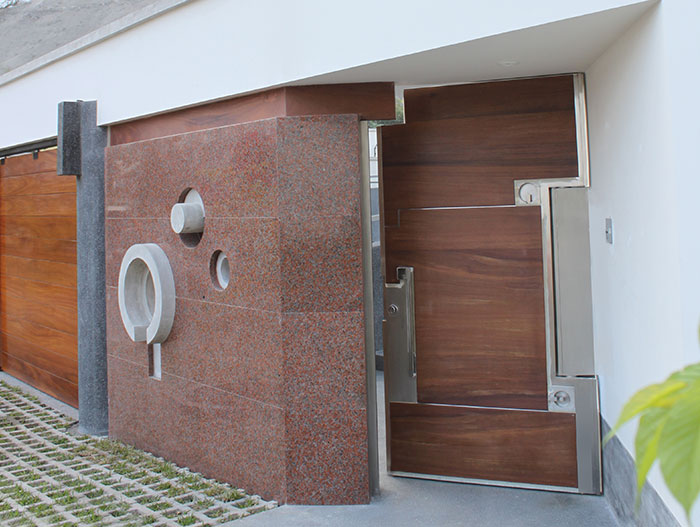 The carving of the spaces would generate interesting "built in" furniture with strong texture to be assorted with other natural and artificial materials in order for the allegory stone to remain as natural as possible to eventually be perceived as part of the owner's desired garden.
To complete Forever House's composition, the black stone base supports four cantilever volumes containing the intimate rooms, as the "white floating stones" once requested by the client.
Forever House's double-hull design is what makes it stand out from Longhi's past work and from other contemporary homes we've featured in the past in our Houses category. From vision to execution, Forever House / Casa Para Siempre is a breathtaking example of what contemporary architecture is all about.
Photography by: Juan Solano