A contemporary beach house in Pucusana, Peru
We're seeing more and more modern and contemporary homes popping up in South America, and Peru is one of the places that's starting to stand out from the pack. But while most homes located in South America borrow a lot of features that we see in European and North American homes, this stunning contemporary beach house stays true to the Peruvian culture.
Designed by Longhi Architects, the Veronica beach house is an blend of international and Peruvian architecture. Measuring in at 545 square meters, this house in Pucusana, Peru seems to be in perfect balance with the rocky landscape that surrounds it.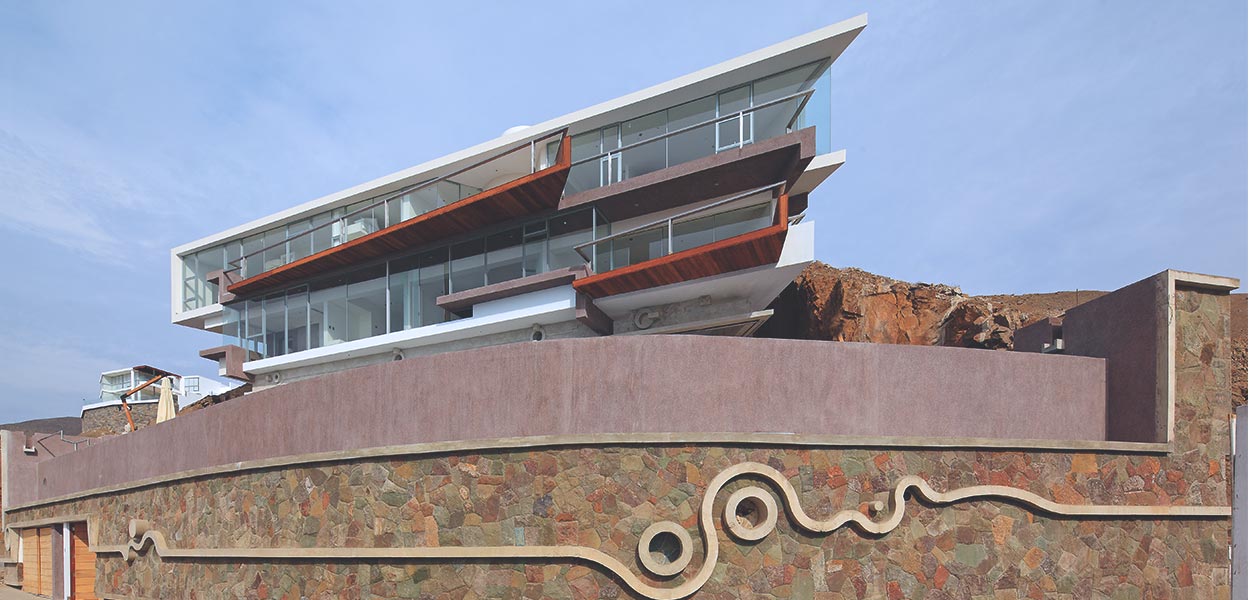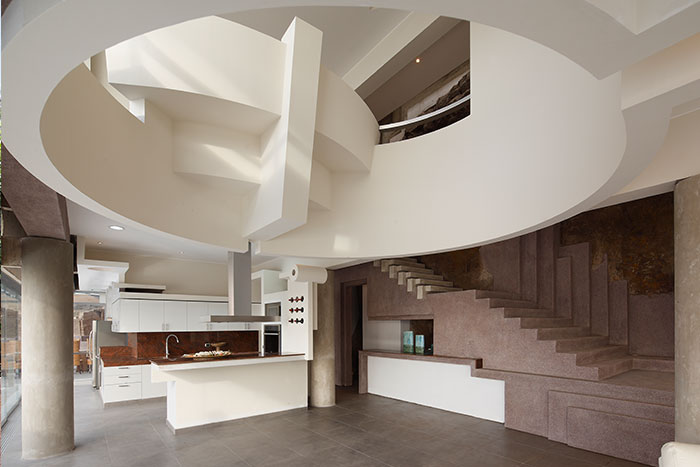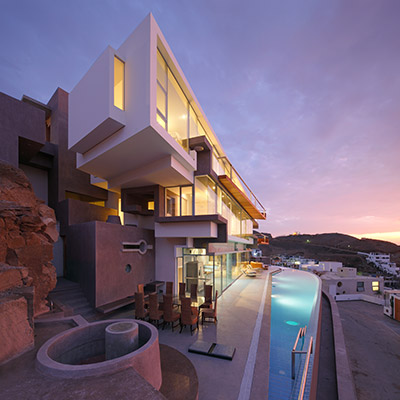 "We attempted to build a beach house that feels comfortable in its place, resorting to the only thing that can unite a community, their culture"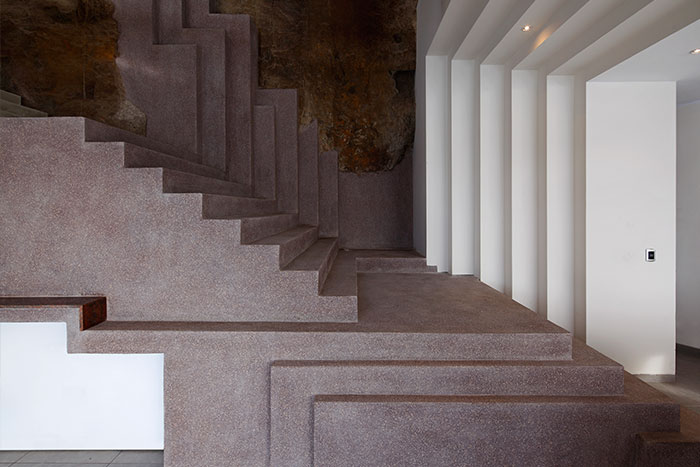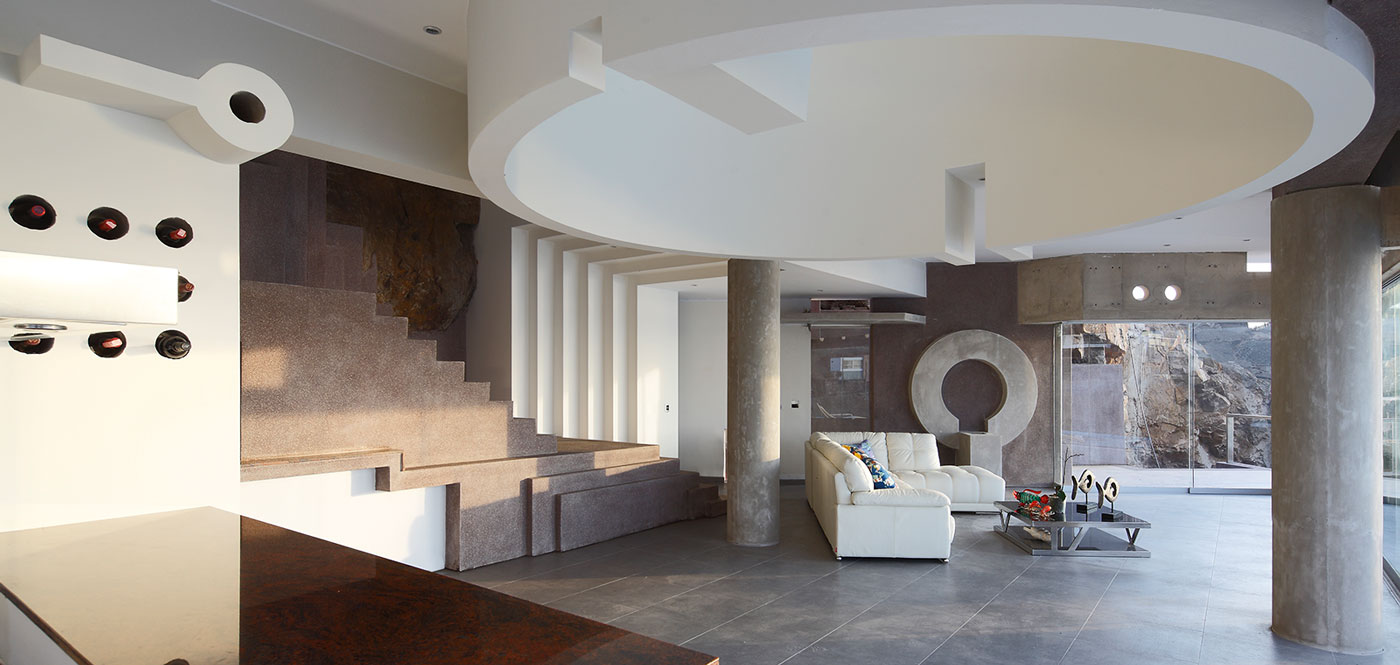 A 40 meters (131 feet) long pool and a multi-level staircase are the most prominent architectural elements. The ground-floor is dedicated to indoor-outdoor living, as huge frameless glazing was used to partition and connect the open plan living and kitchen area, to the terrace and pool.
The beach house's private spaces are enclosed in a volume that appears to float above the terrace and pool. This volume comes into contact with the rocky landscape on the north and south of the lot.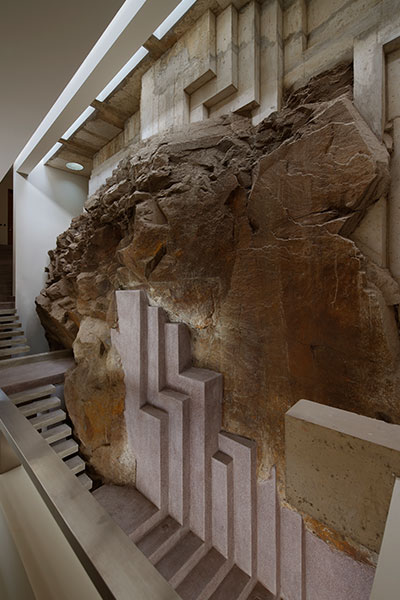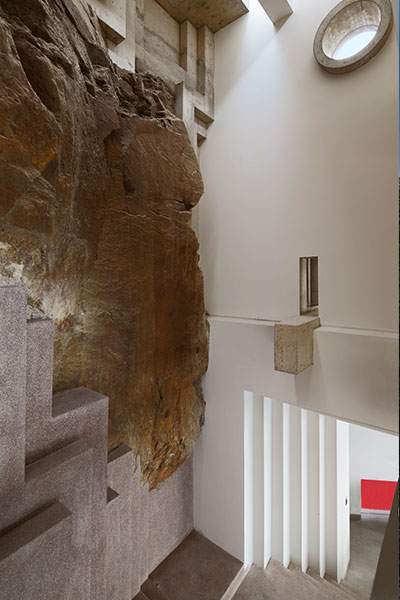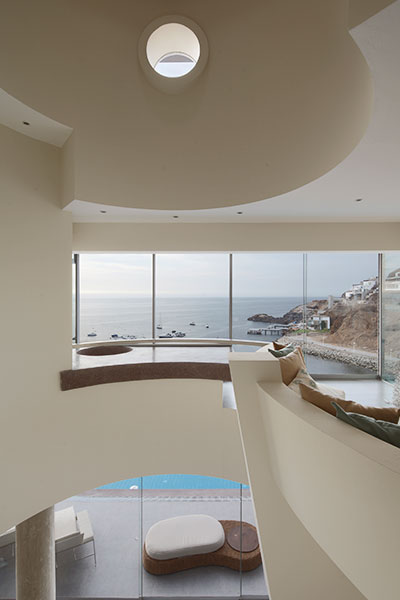 A limited palette of materials was used throughout the contemporary beach house in order to achieve a balance between the "natural" and the "artificial". Exposed concrete, Shihuahuaco wood and polished granite compliment the frameless glazing and predominantly white walls to create the illusion that the Playa Poseidón rocky landscape has been brought into the interior.
The architects' inspiration from local Peruvian culture combined with a delicate balance between the exterior landscape and the interior, make Veronica beach house unique in both execution and design.
Photography by: Juan Solano