Pepe Calderin Design remodels an Akoya Condominiums penthouse in Miami Beach, Florida
Remodeling is no easy task. It's made even more difficult when the site is one of the most sought-after places in the world. This breathtaking penthouse, part of Akoya Condominiums, offers unbelievable views of Miami Beach, Florida.
This is Pepe Calderin's second penthouse remodel in the Akoya Mayor Condominiums. The first one, entitled Akoya Mayor residence, impressed us by its clever use of materials that made the penthouse feel warm and inviting. Similarly to the first penthouse, Calderin's plan was to take advantage of the breathtaking Miami Beach views while maximizing space.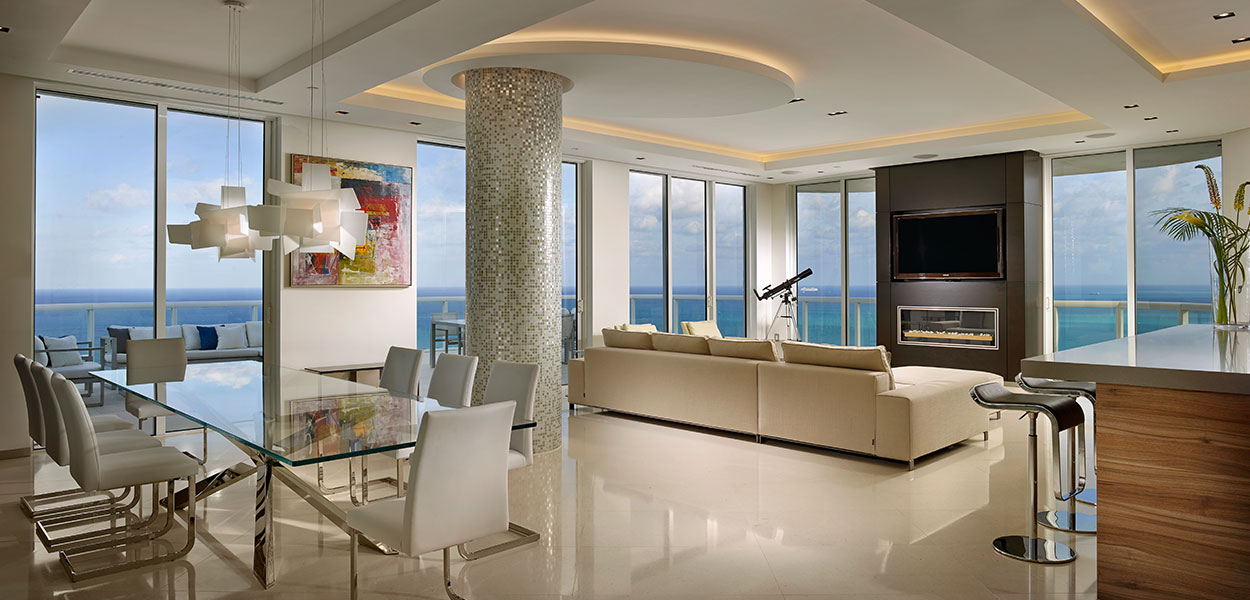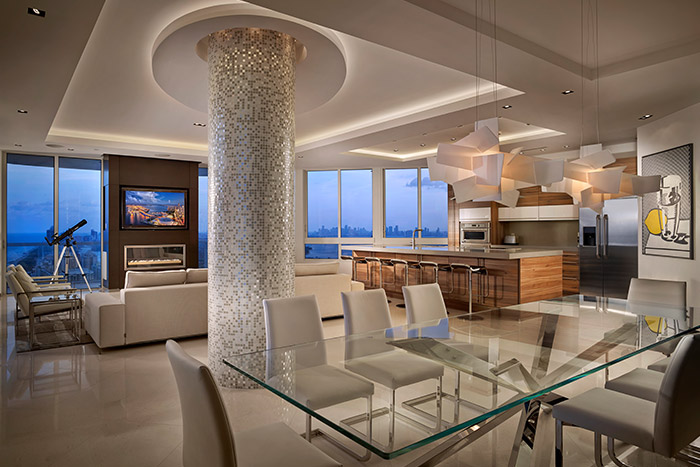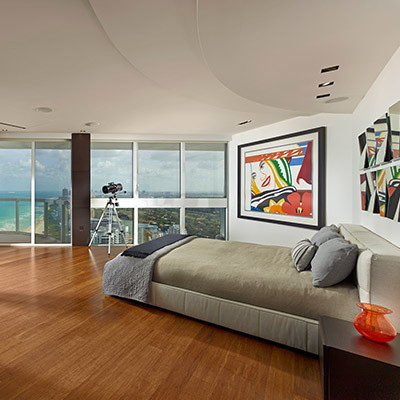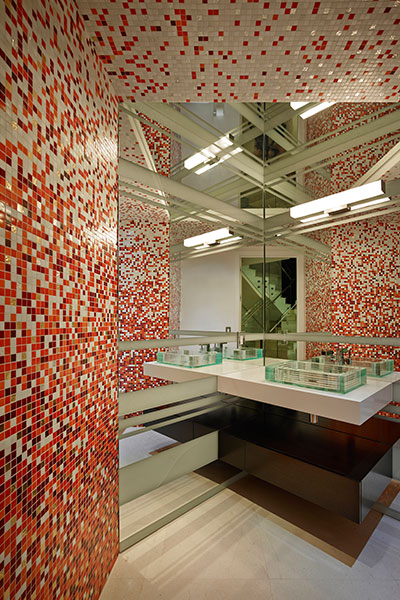 Modern living room furniture, top-of-the-line kitchen appliances, creative use LED lighting and accent pieces – Pepe Calderin Design staples – all make for an inviting and breathtaking penthouse interior.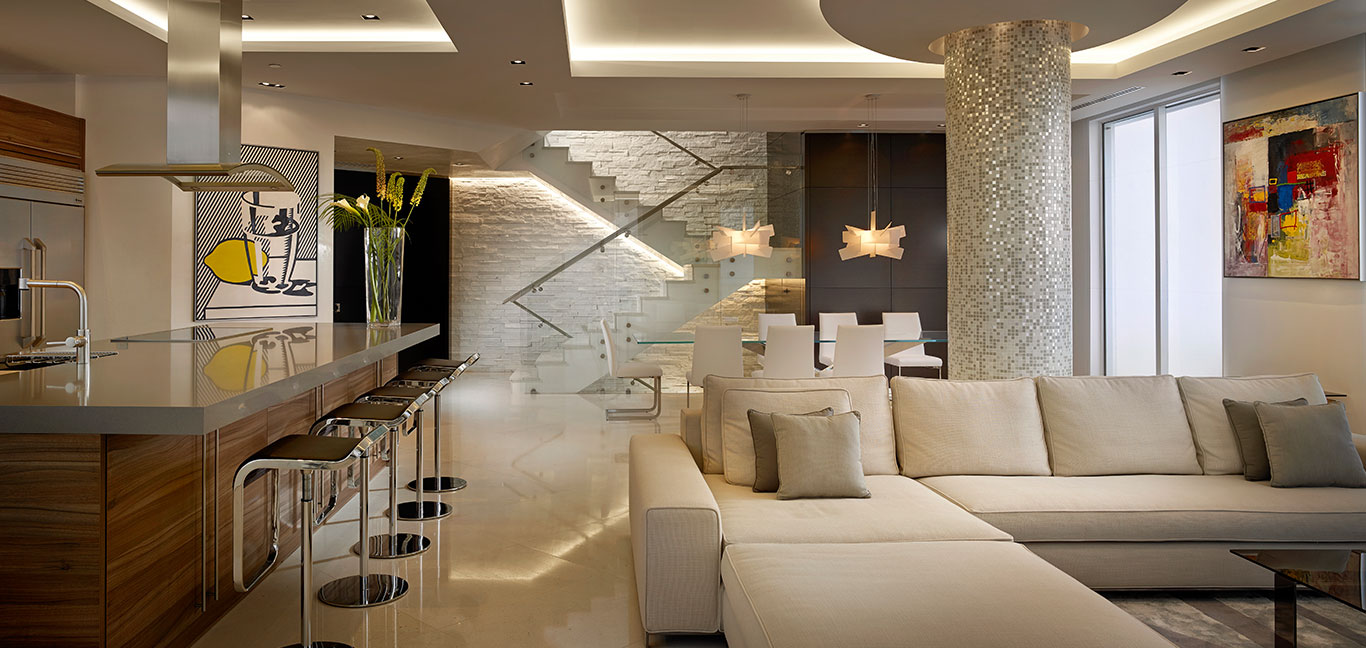 Impressive as the interior may seem, this Miami penthouse's showpiece is without a doubt the roof terrace. Endless views, dramatic infinity pool set on top of a raised wood deck create a glorious space for relaxation.
The infinity pool's positioning near the edge of roof creates the illusion that water spills straight into the ocean 50 storeys bellow.
The completed Akoya Mayor penthouse exudes elegance and warmth from every room and makes for a great getaway in Miami Beach, Florida.
Photography by: Barry Grossman