Pepe Calderin Design remodels an Akoya Condominiums penthouse in Miami Beach, Florida
A retired coupled asked Pepe Calderin Design to remodel their penthouse, part of Akoya Condominiums in Miami Beach, Florida. The Akoya Condominiums is the tallest residential complex in Miami Beach, so naturally the penthouses and condo there offer some spectacular views.
When Pepe Calderin first saw the penthouse he was most impressed by the Miami Beach views. Unfortunately, there were also three tiny bedrooms crammed into the lower level, space-wasting hallways, an awkwardly placed kitchen, undersized baths, and cheesy builder fixtures and finishes.
The retired couple wanted a home that was warm and inviting but still highly modern and unique. Envisioned as a getaway apartment from the clients' house in the city, the penthouse's seating arrangements and spaces needed to take advantage of the stunning ocean views.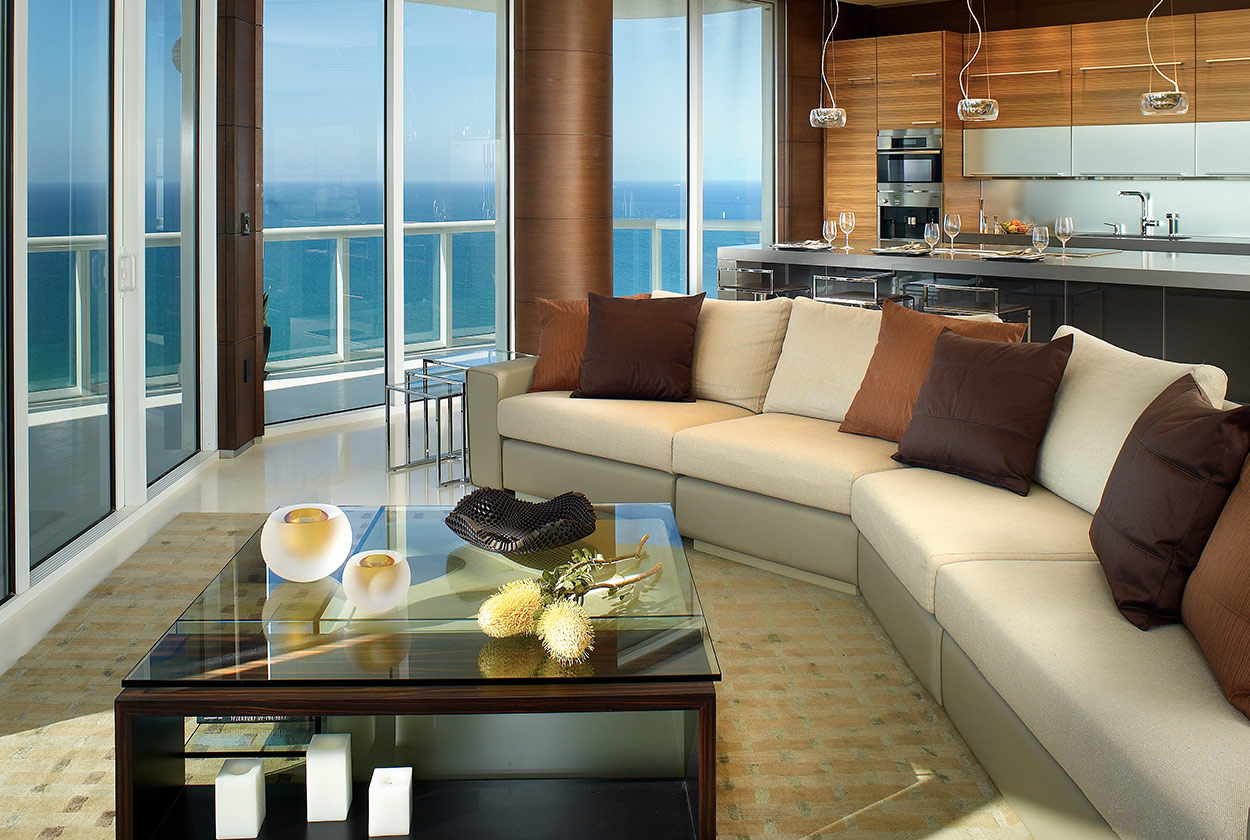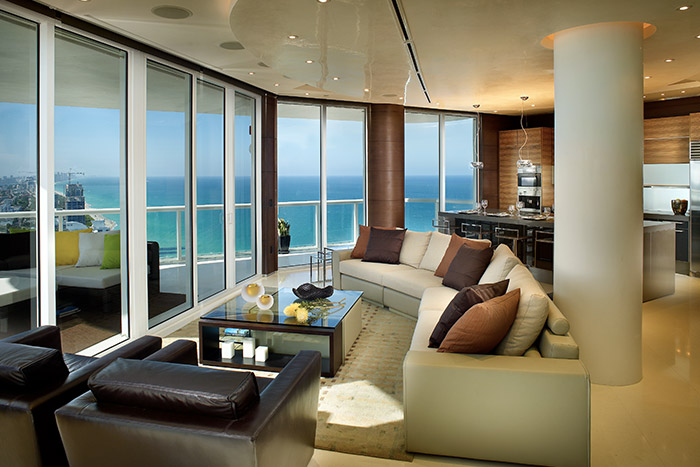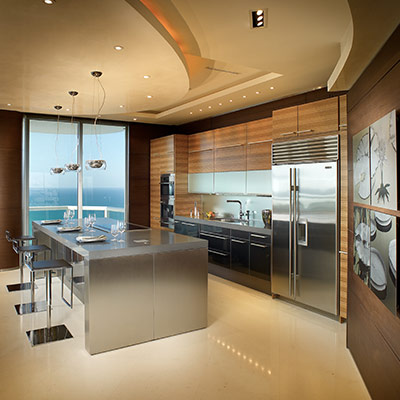 Calderin's first step was to gut the developer's layout and rethink it, turning the three bedrooms into two, relocating and refixturing the baths and kitchen, and opening the main level into one large, light-filled space.
Pepe Calderin Design has a history of creating luxurious apartments. We've previously featured another Miami apartment in which the company created a warm and inviting atmosphere. Aloya Mayor Residence is more of the same: modern living room furniture, top-of-the-line kitchen appliances, creative use of wood and LED lighting.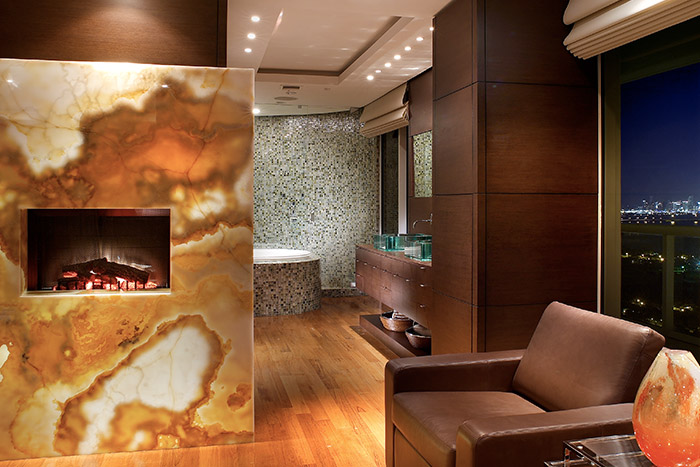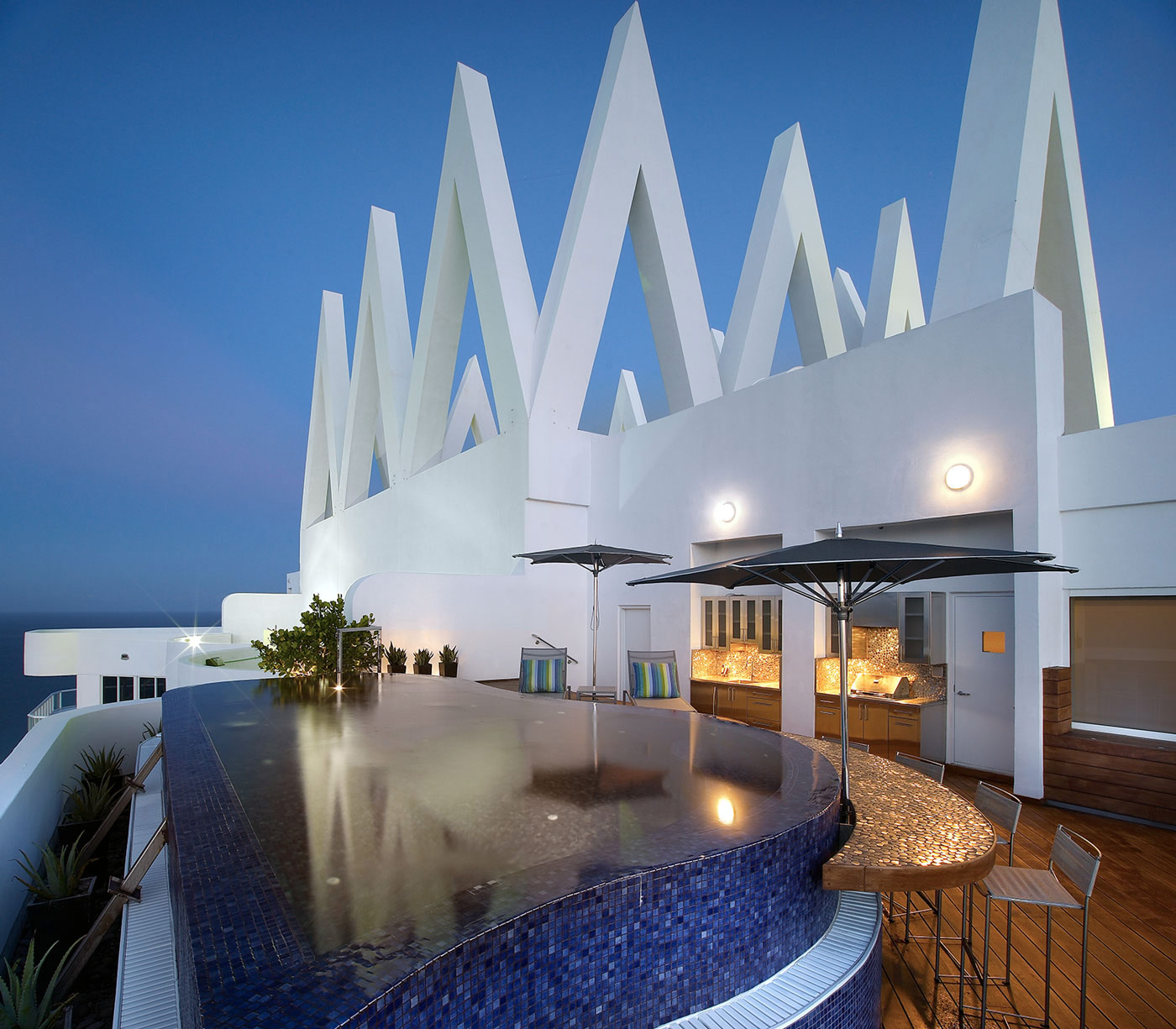 "To offset the modernity and simplicity of the furniture and fixtures, we used lots of wood as well as a water feature below the glass staircase. This not only brought their ocean views indoors, but also allowed us to design some truly unique pieces."
The modern penthouse's showpiece is without a doubt the roof terrace. Endless views, gorgeous infinity pool set on top of a raised wood deck create a glorious space for relaxation. The infinity pool's positioning near the edge of roof creates the illusion that water spills straight into the ocean 50 storyes bellow.
The completed Akoya Mayor Residence exudes elegance and warmth from every room and makes for a great getaway in Miami, Beach Florida.
Photography by: Barry Grossman