An amazing house in Yucatan, Mexico
Designed by Seijo Peon Arquitectos y Asociados, this amazing house is located in the province of Yucatan, Mexico. Measuring 617.35 square meters, the MH House boasts an impressive pool area above the garage.
Constructed on two storeys, the building's program is solved in a slightly unconventional way. Large glazing is used across the main volume in order to maximize light and provide panoramic views of the landscape. This decision is in slight contrast with the architecture firm's previous residential project, an incredible lakeside house built for a young businessman.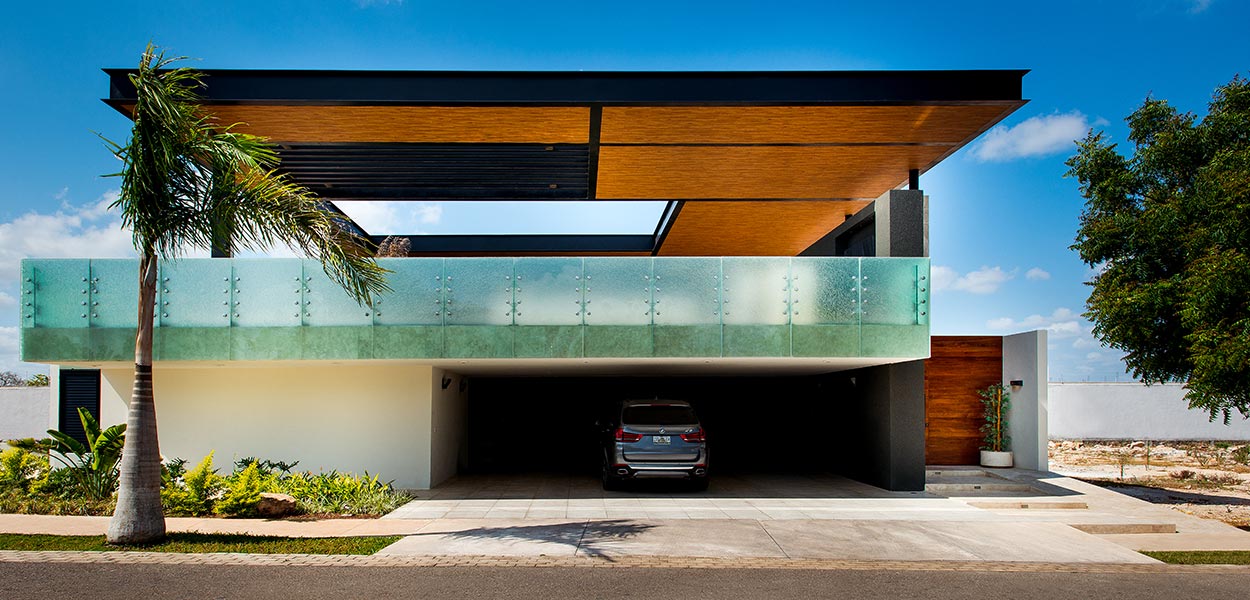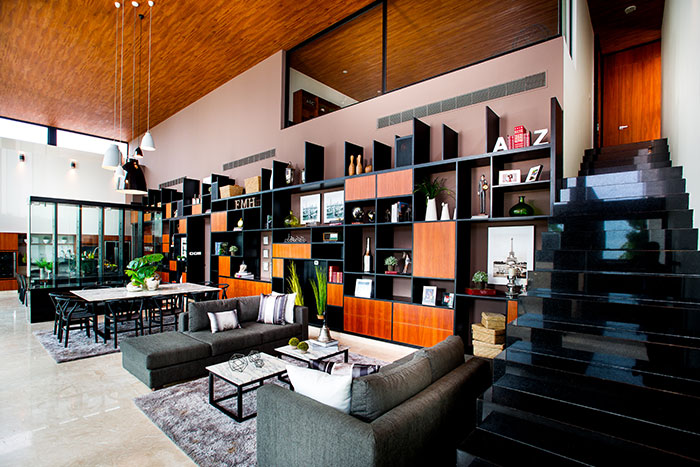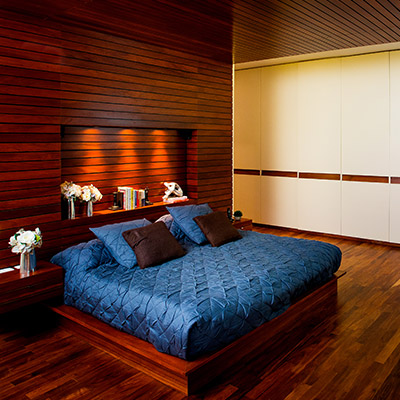 Ground floor
The ground-floor is composed of two zones that house the public and private areas.
One half of the main volume houses the open plan living, dining and kitchen area while the other, accessible through an inconspicuous door in the orange and black shelving system, includes 3 large bedrooms. Each bedroom is equipped with its own ensuite bathroom.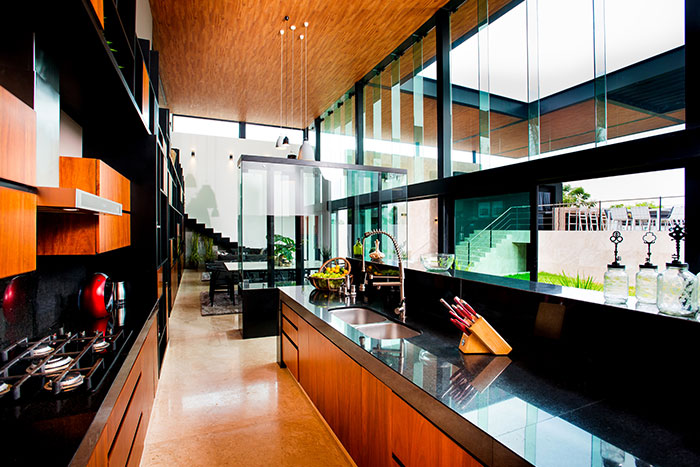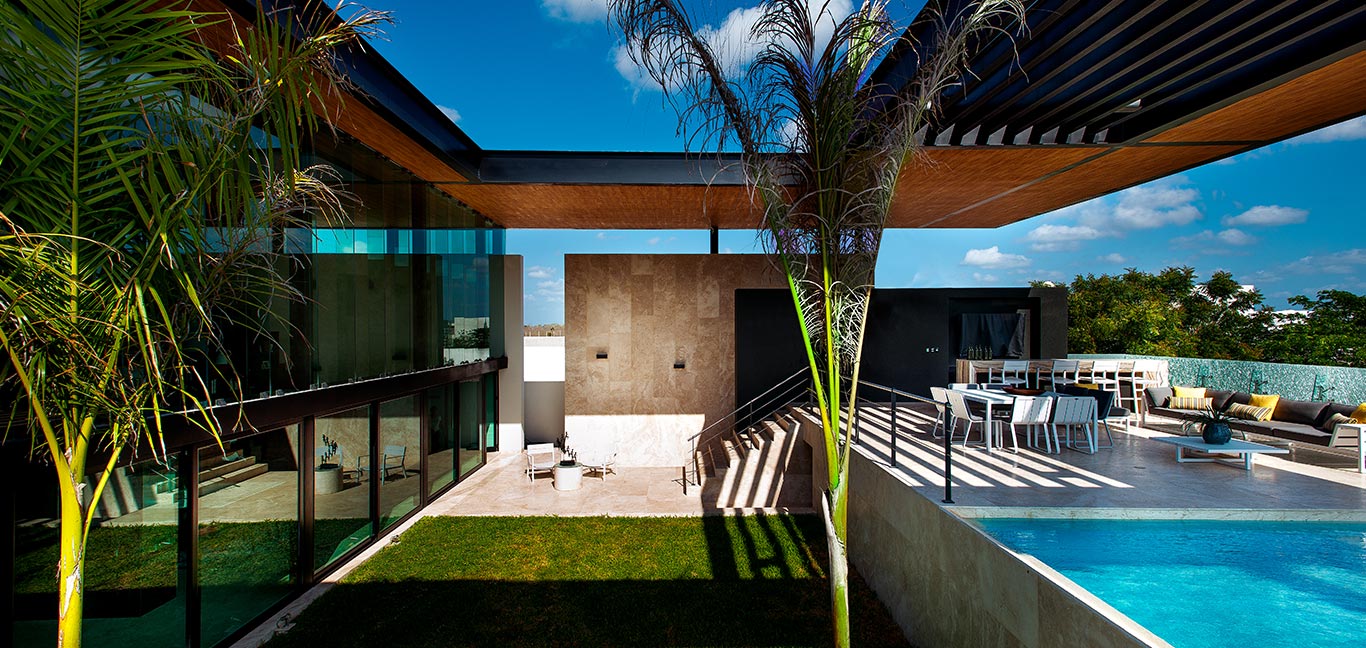 Top level
The top level, accessible through two large black staircases on either side of the ground-floor, is dedicated to family time and great moments of relaxation with guests.
Half of the second floor is designed with the owners in mind while the other is constructed as a service area. The right staircase leads to a generous family, game and study room while separated service area composed of laundry & drying room is available via the second staircase.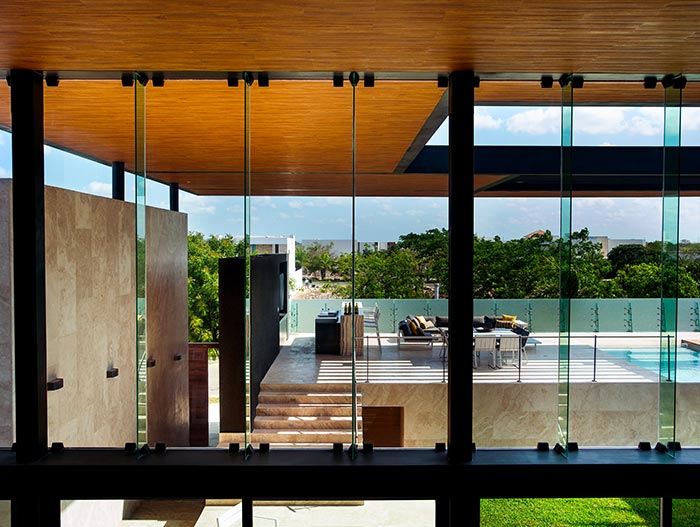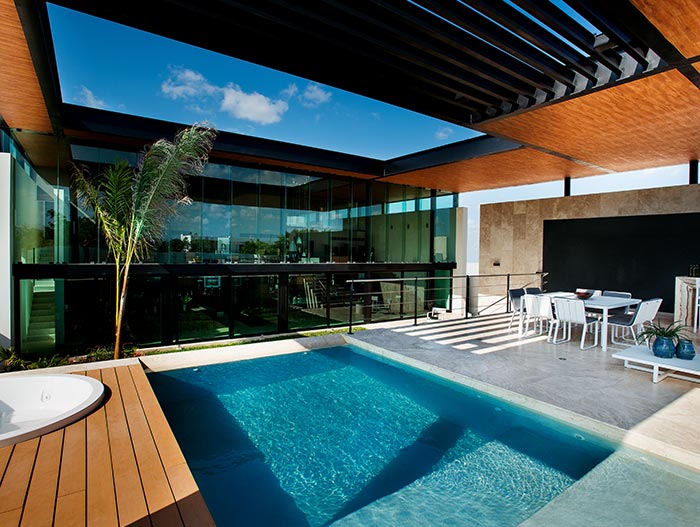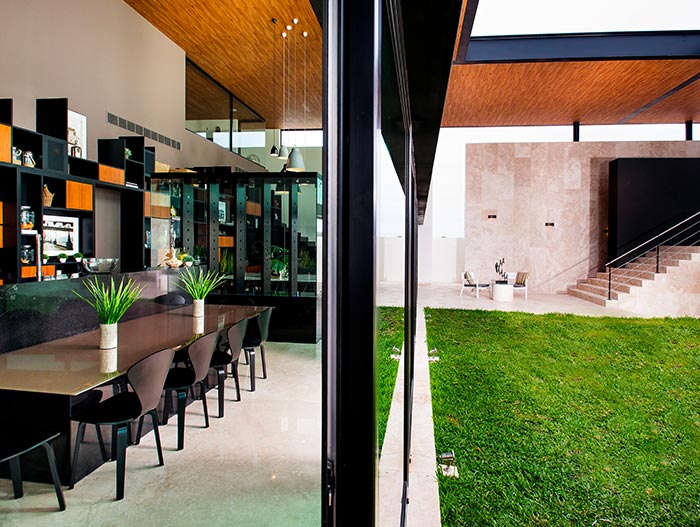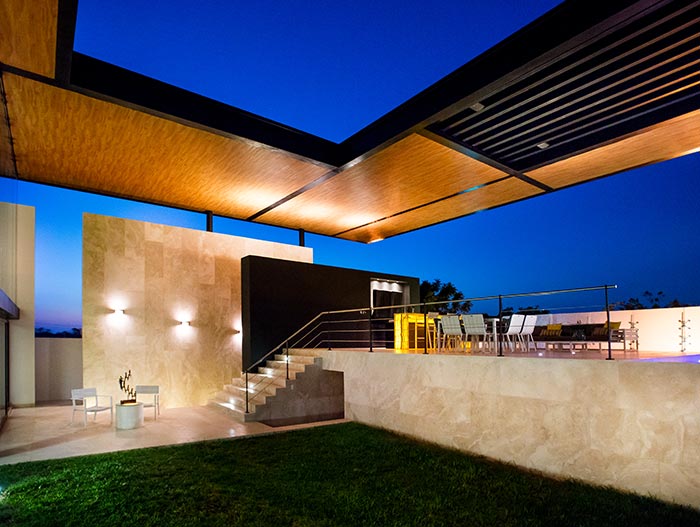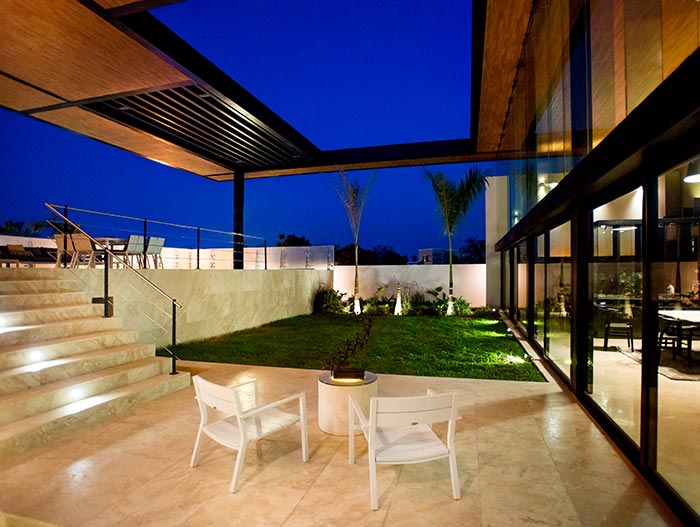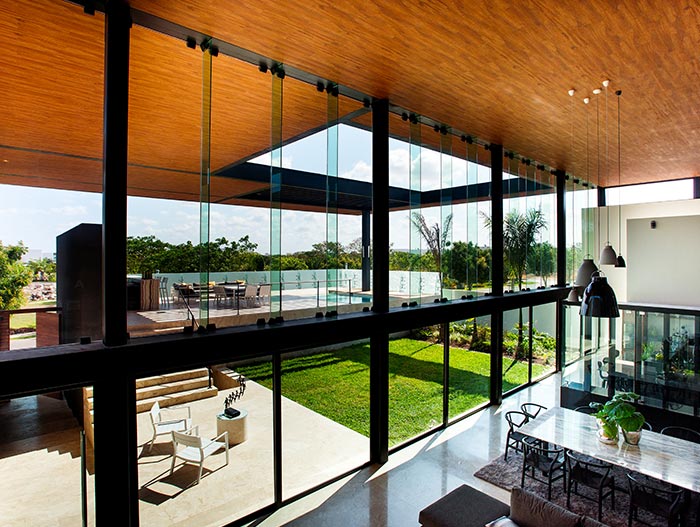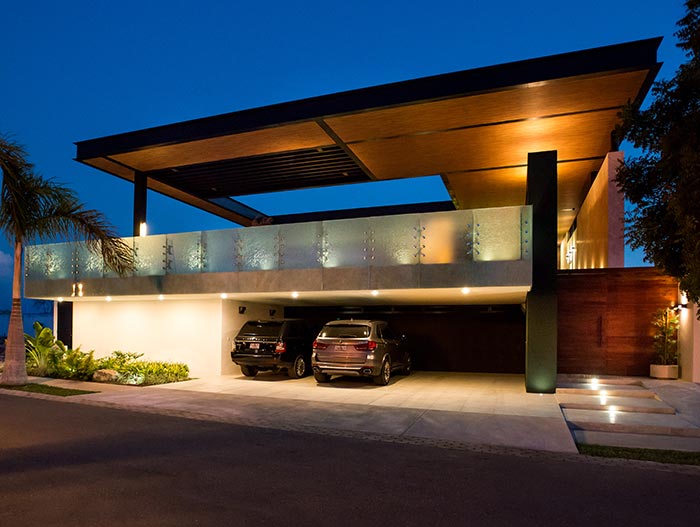 Entertainment area
Impressive as MH House's interior design may be, it's the outdoor area that sets this home apart from its Merida, Yucatan neighbors. An outdoor patio leads to the elevated entertainment area, just above the garage, complete with spectacular swimming pool, jacuzzi, bar and lounge area.
We've featured modern and contemporary Mexican homes in past, but Seijo Peon Arquitectos's MH House is truly one of a kind. Through its Ingenious arrangement of areas, great balance between privacy and natural light, and amazing pool placement above the garage, the residence oozes luxury and sophistication; a great Yucatan home for an indoor-outdoor lifestyle.
Photography by: Alberto Cáceres