An unconventional solution for a stunning lakeside house
A young businessman approached Seijo Peon Arquitectos y Asociados hoping to fulfil his dream of building a modern single storey home, suitable for a bachelor lifestyle. The completed PL2 house needed to be oriented towards the southwest, in order to take advantage of the spectacular lake views. This irregular geometry has resulted in an unconventional one-floor lakeside house with tons of personality.
Positioning the house towards the southwest meant special precautions were necessary in order to combat the sun's incidence. A large wall was conceived on top of a low window for thermal comfort, preserving the spectacular views and providing privacy.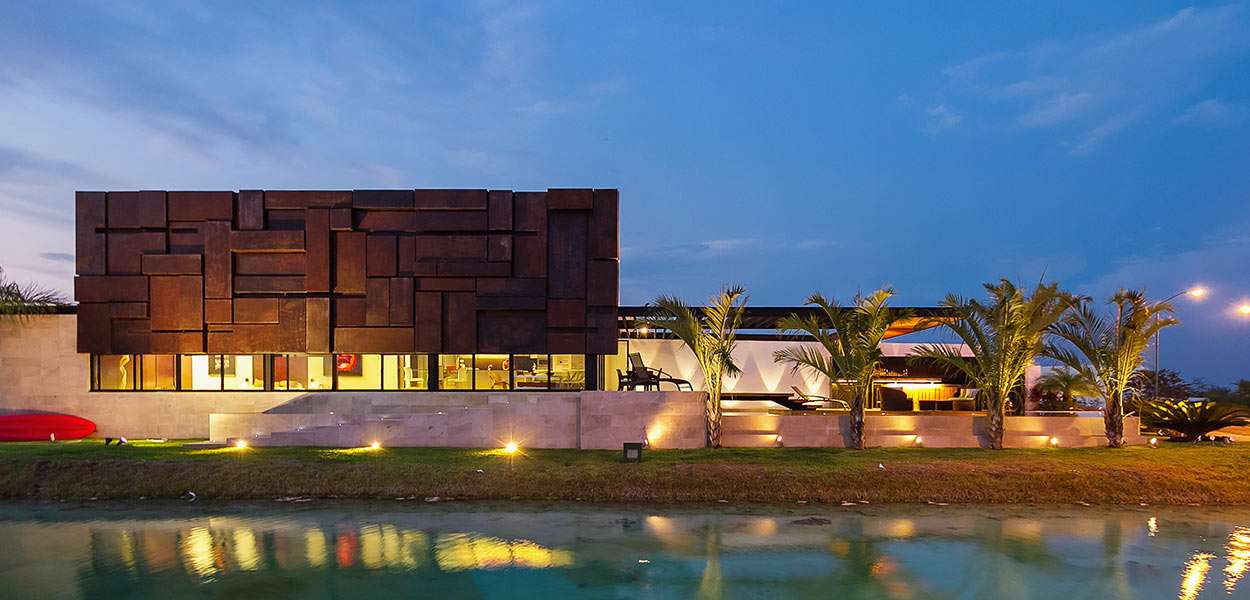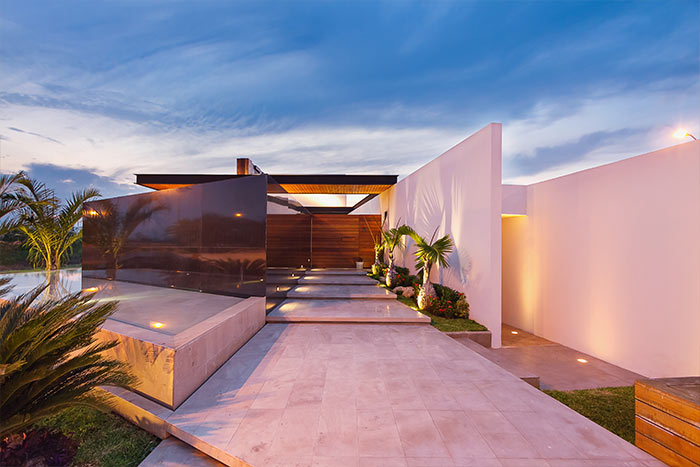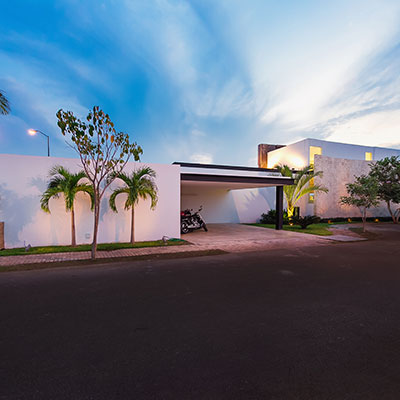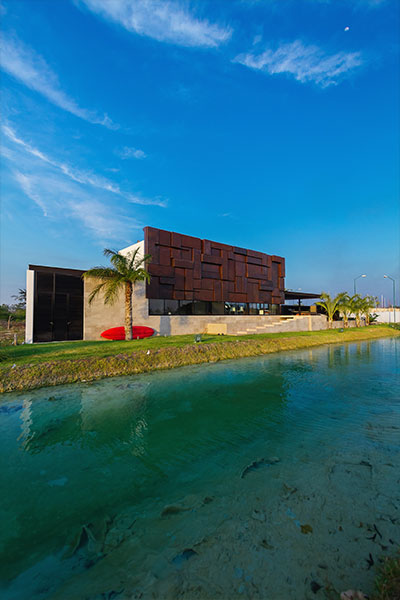 The main access to the lakeside house is given across the terrace, following a diagonal axis that crosses the site from which the main spaces unfold. This axis is also used to divide the service spaces from the served ones.
The living room, dining room and kitchen are conceived as one open space that can be integrated (or segregated) to the bedroom and the terraces.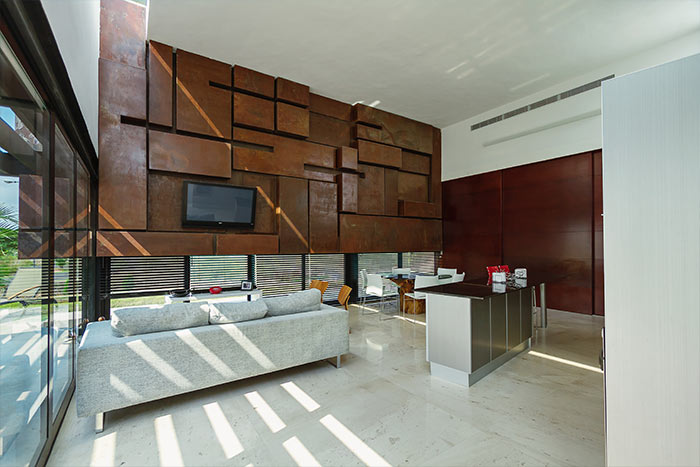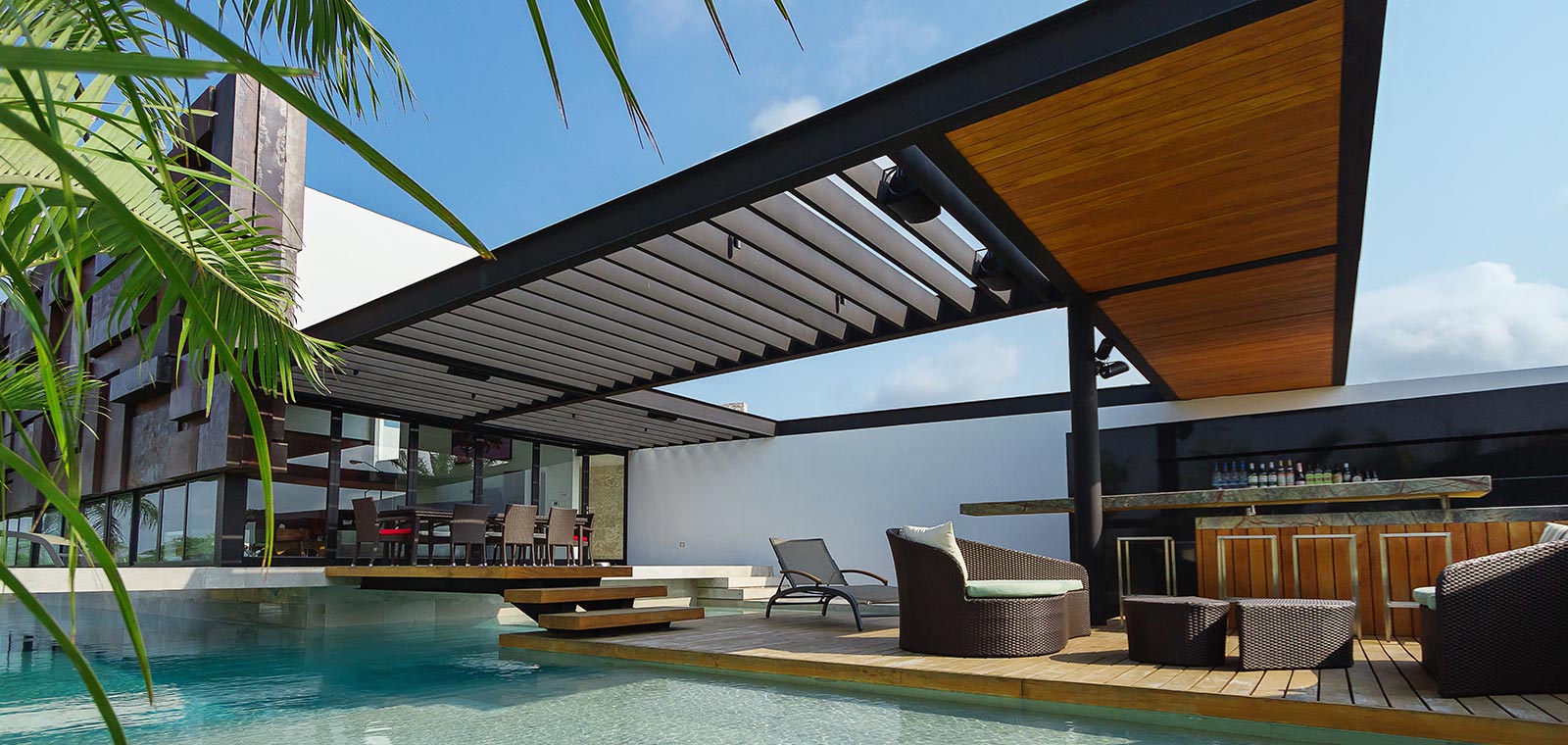 Accommodations
Unconventional as the lakeside house may appear, the accommodations aren't anything out of the ordinary.
A master bedroom , living room, dining room, kitchen, a large terrace with pool as a social area and service areas are all necessary accommodations for a young bachelor that does a lot of entertaining.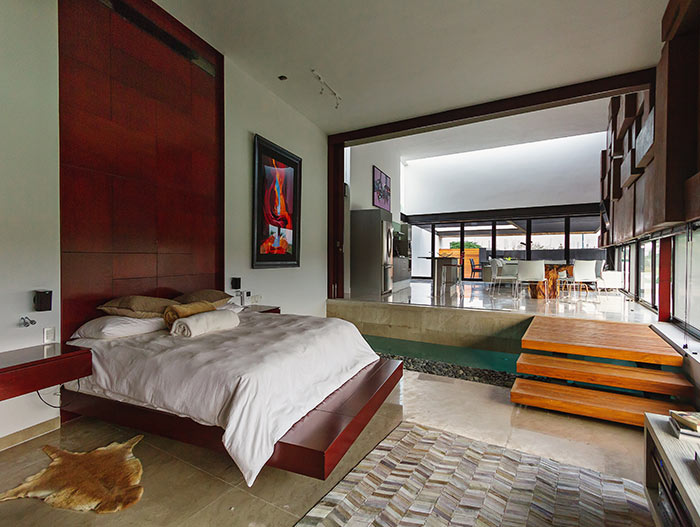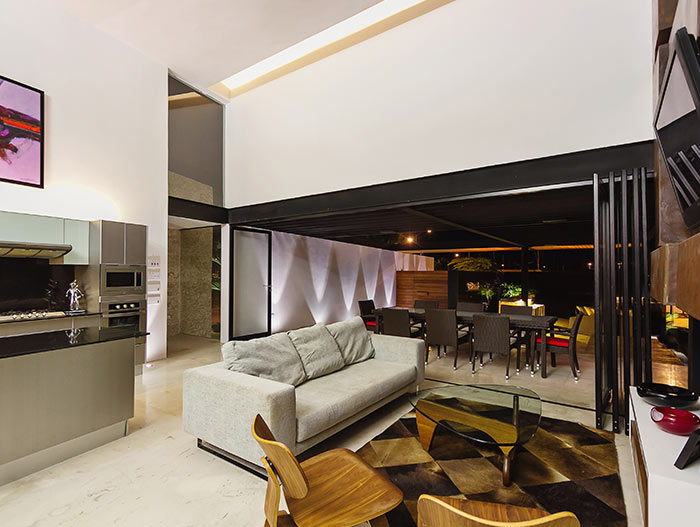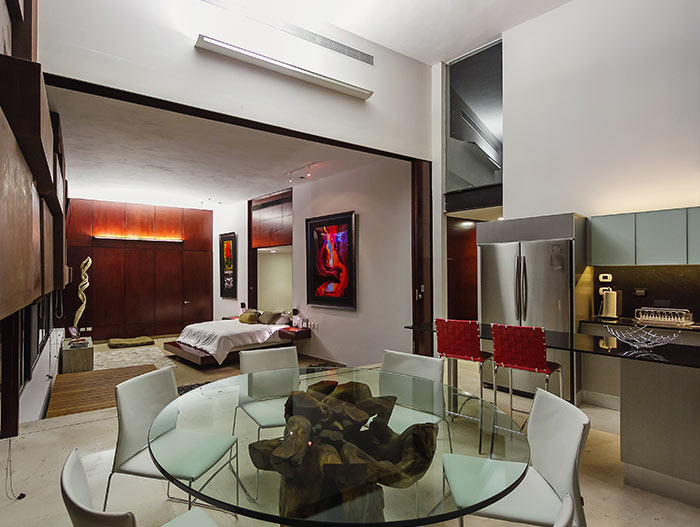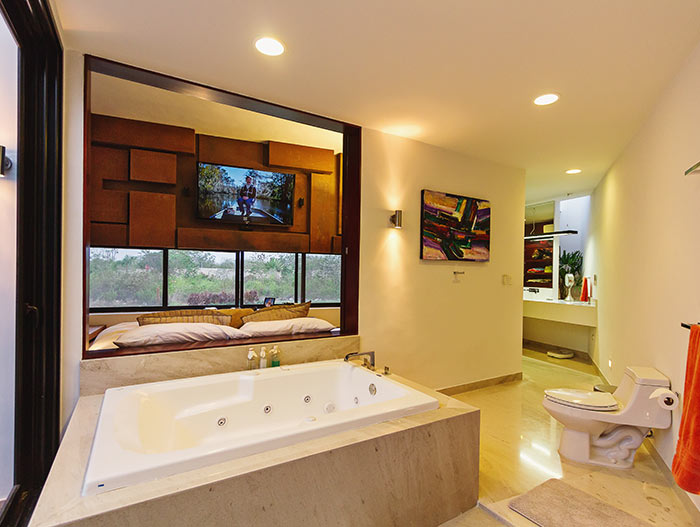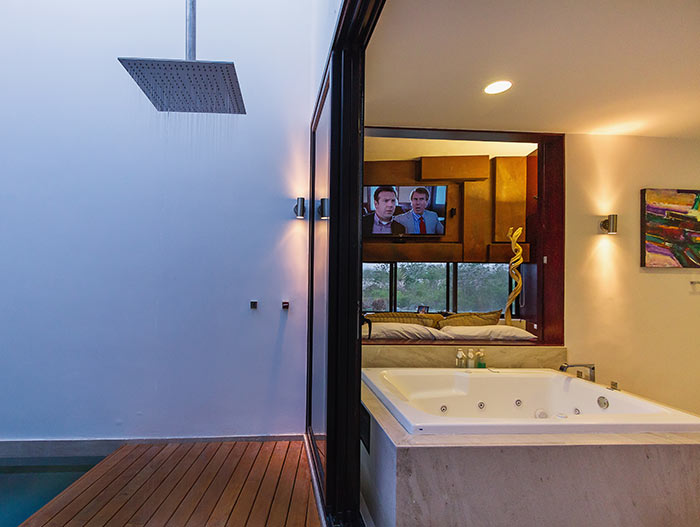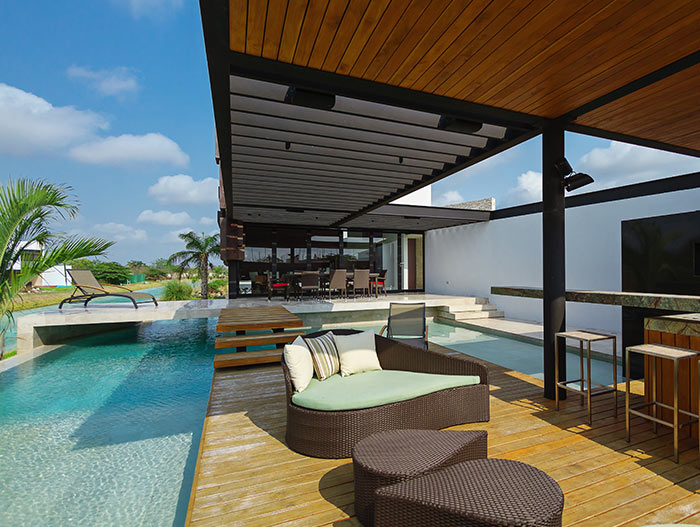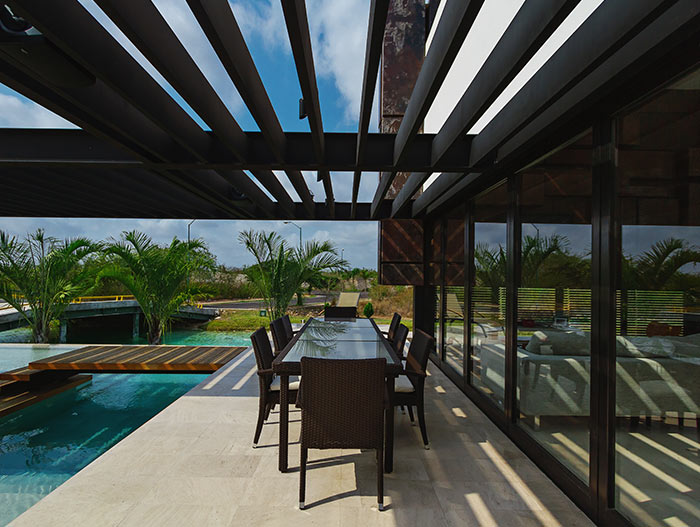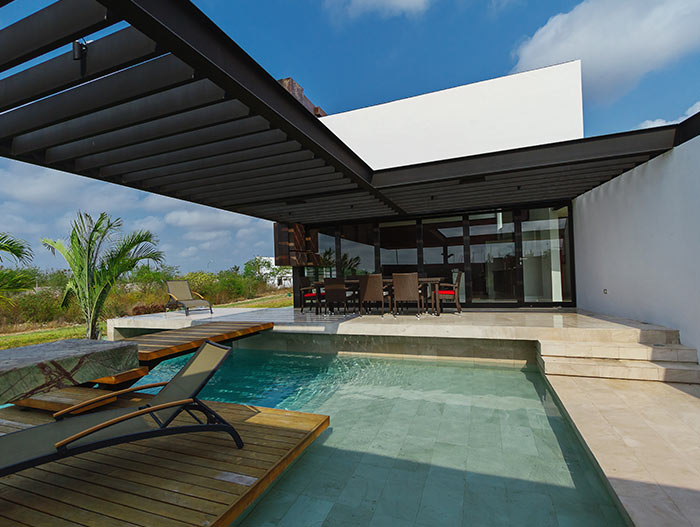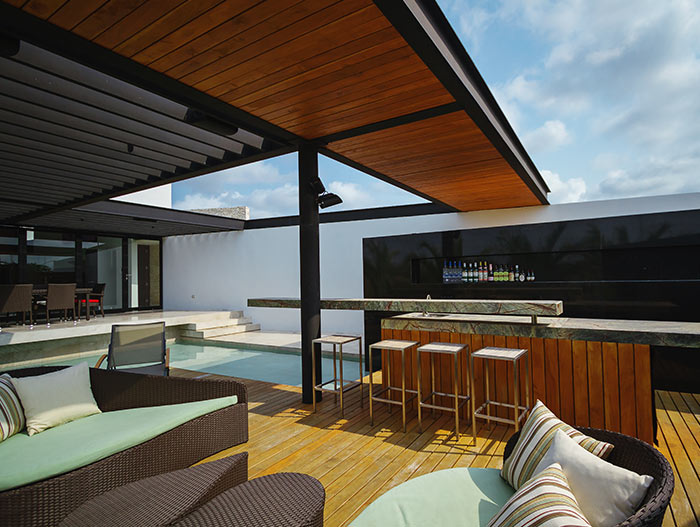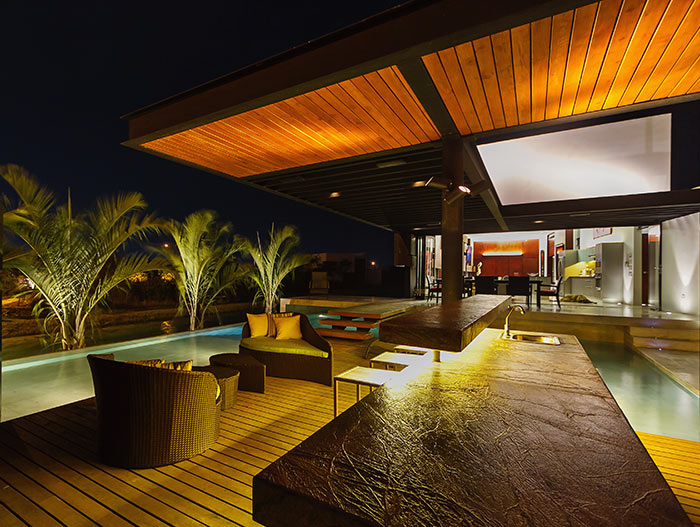 Water is celebrated throughout the lakeside house's design. The house's platform is "sculpted" in order to create different levels and the water component. The water component generates the pool, water mirror in the access area and a canal that crosses the house.
In both design and execution PL2 House is an unconventional lakeside house, that ticks all the boxes a single young businessman may have.
Photography by: Tamara Uribe Photography