A luxurious Miami apartment that blends both client's and designer's styles
The Harp family was already familiar with Pepe Calderin Design's work when they decided to work with the firm. Confident in their talent and experience, they gave the company creative freedom to redesign their 10,000 sq. ft. Miami home.
Lots of custom pieces were build specifically for this project, including a textural glass wall treatment, which, put together, give the apartment a very chic and modern feel.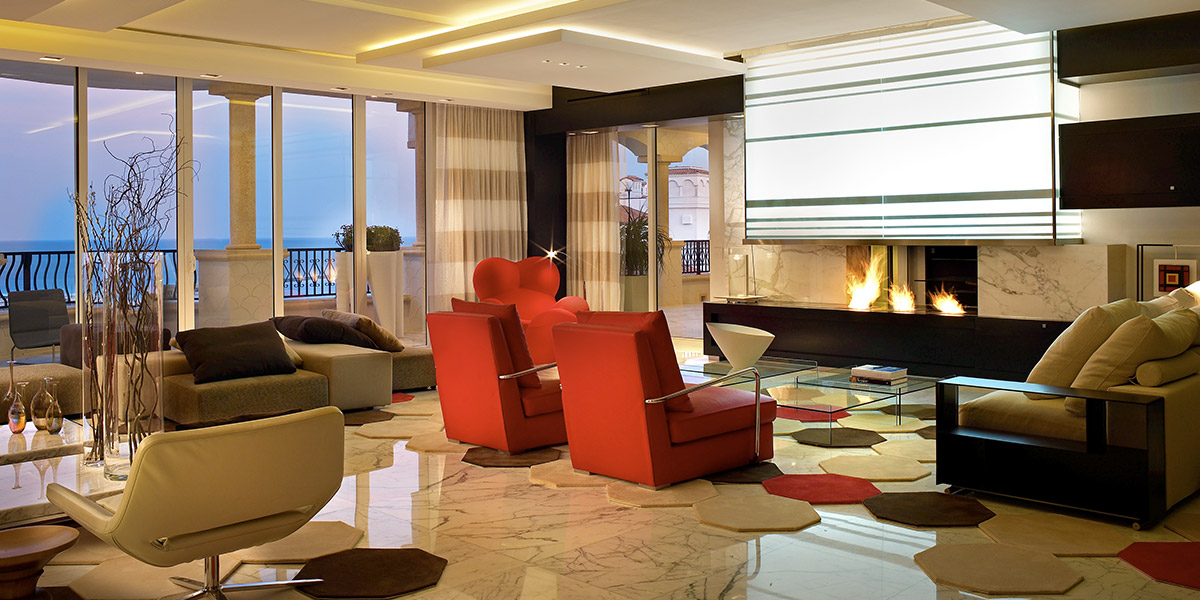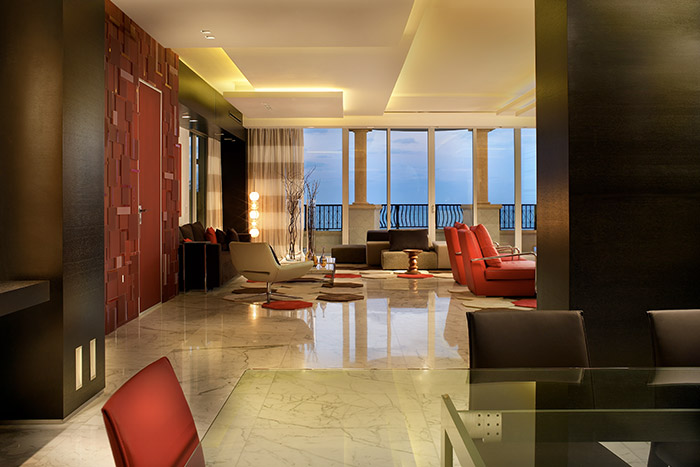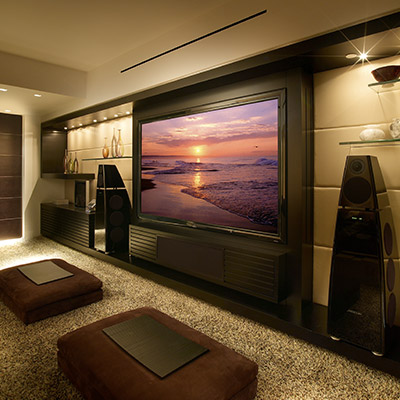 "The Harp family was a fan of our previous work, and essentially allowed us free reign of their design. In fact, they had very few design requests - they wanted something modern, and they wanted red. From there, we were able to create a home that was truly unique and specific to both our own style and theirs"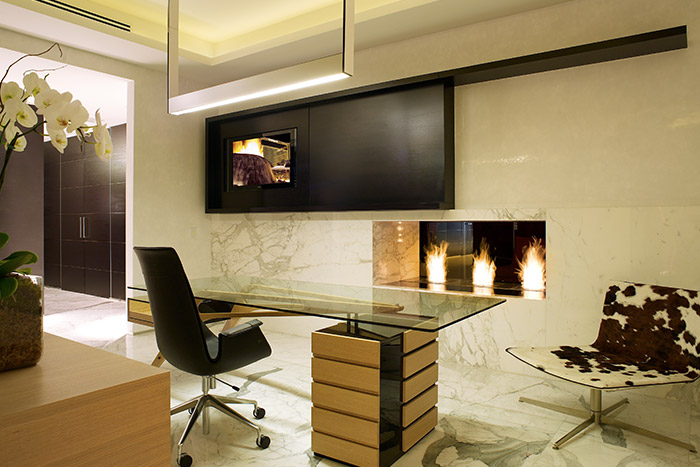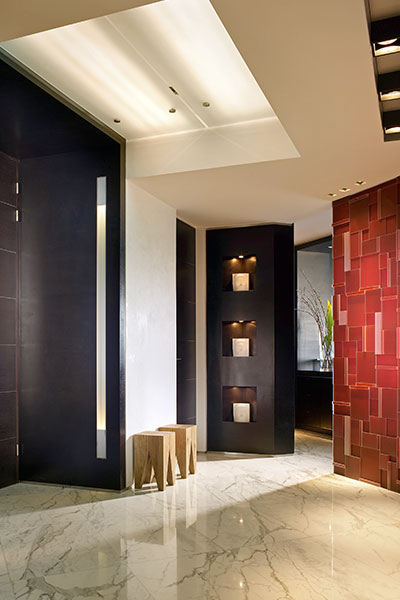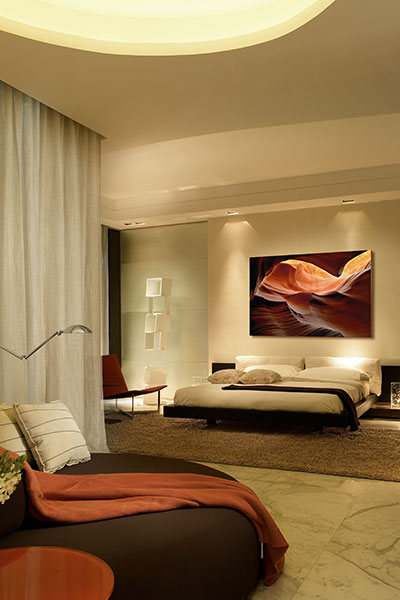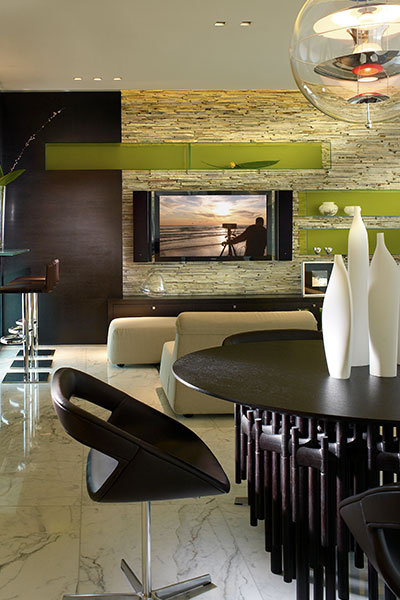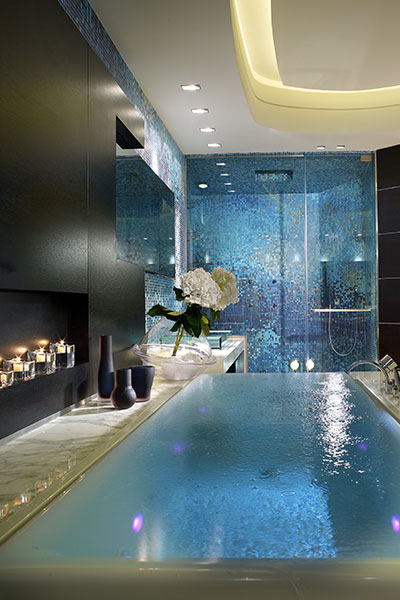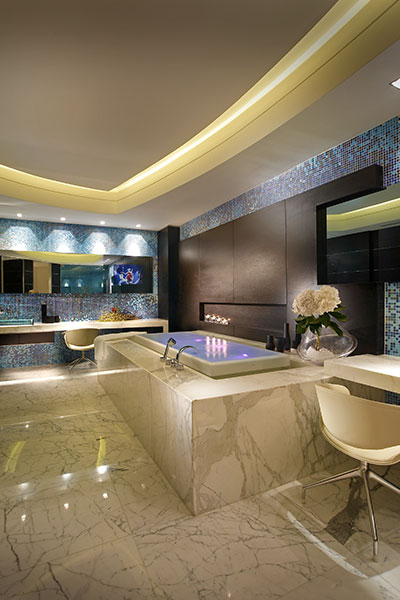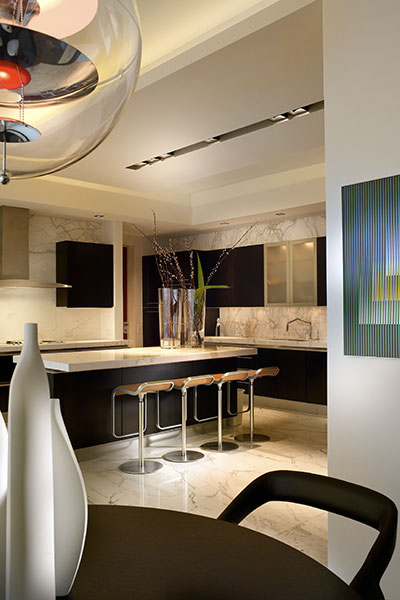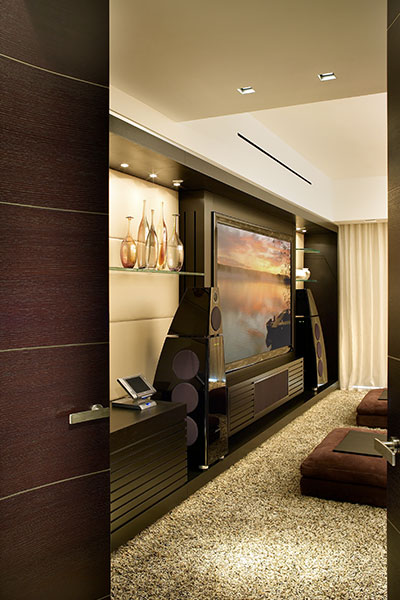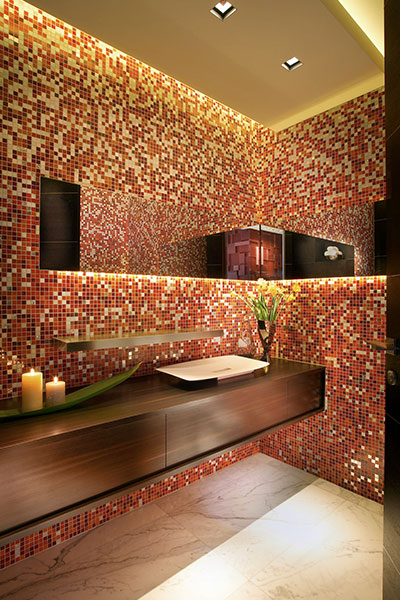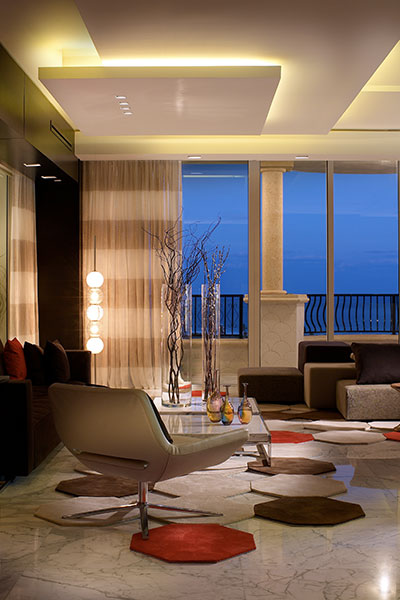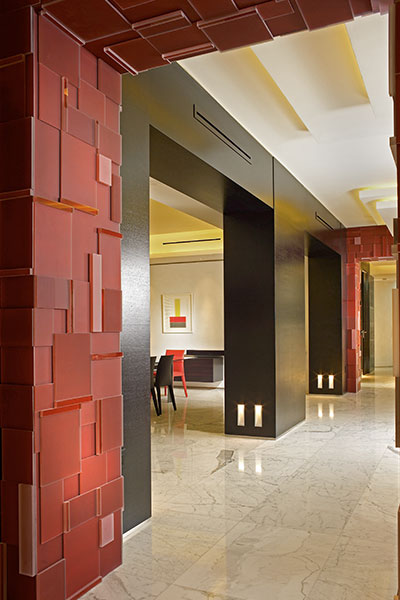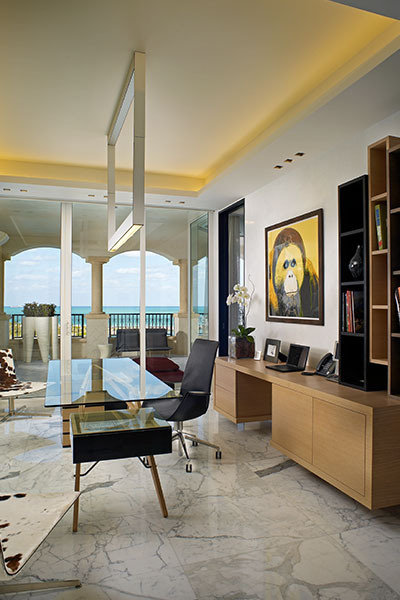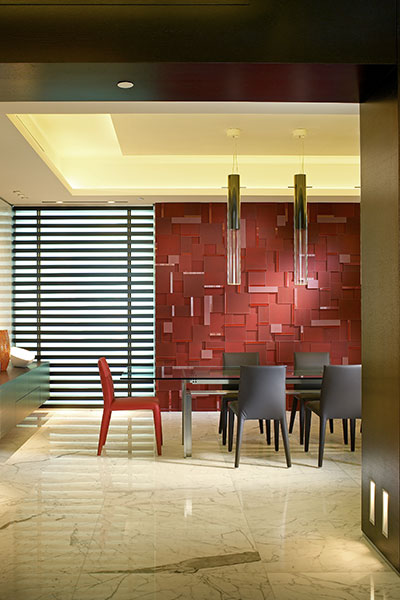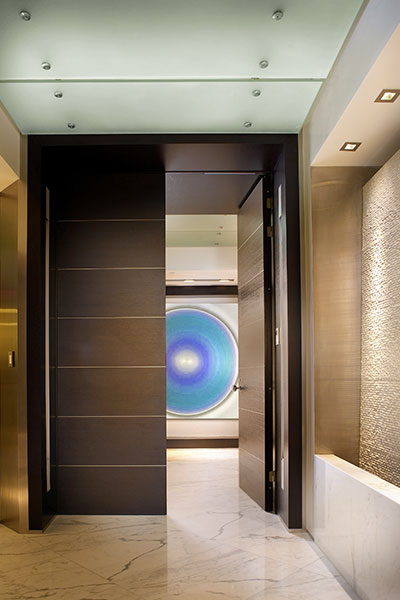 The use of glass, natural stones, and dark woods served as a backdrop for newer technologies, like the infinity tub in the master bath, the open, three-piece fireplace in the great room and the two-way mirror that allowed the television to be viewed from anywhere throughout the entire master suite.
The finished home is a truly luxurious apartment that blends both client's and designer's styles.
Photography by: Barry Grossman