Mario Martins Atelier designs a stunning contemporary villa in Lagos, Portugal
Portuguese architect Mario Martins, founder of Mario Martins Atelier, has a very long history of designing contemporary villas in the Algarve region of Portugal. We've previously featured Martins' Villa Escarpa, a stunning Bauhaus style home whose design was influenced by site conditions.
This contemporary villa in Sargaçal, Lagos, named Casa da Malaca, also challenged Martins' expertise. The new house's contemporary design was based on a pre-existing, somewhat uninteresting construction which was not fit for habitation, although it did have interesting stone walls.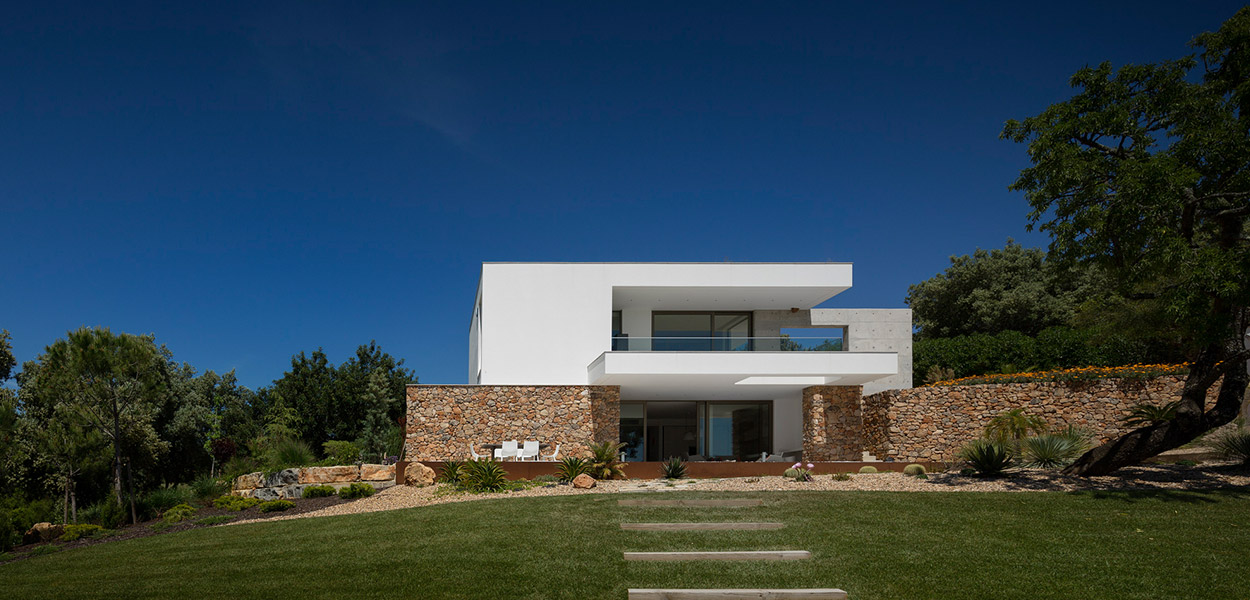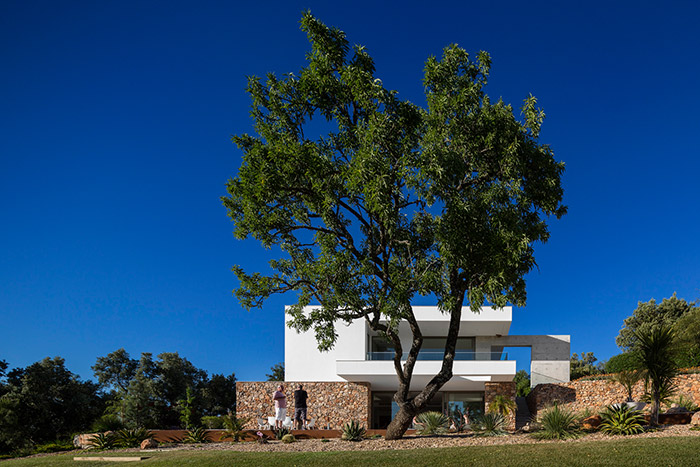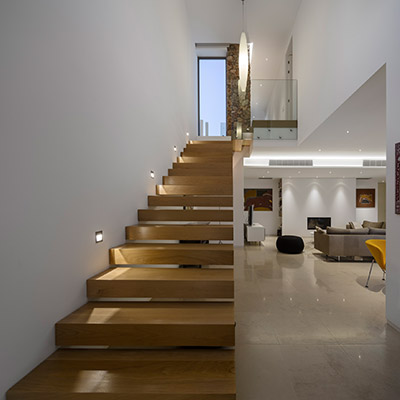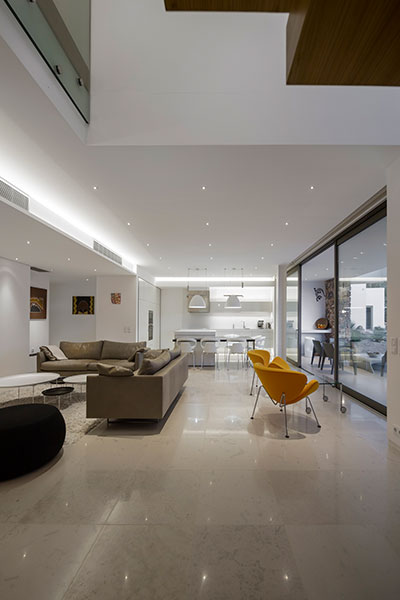 The main volume is built upon the previous construction's stone wall, on the upper part of the land.
The volume houses the private areas of the villa: three bedrooms and an office which is reached through a generously lit corridor.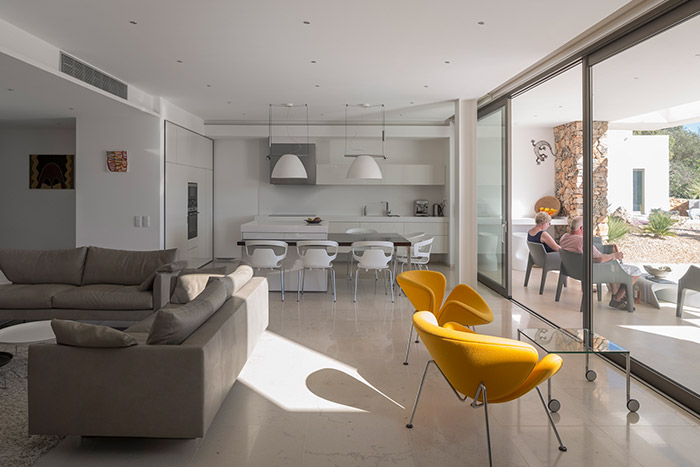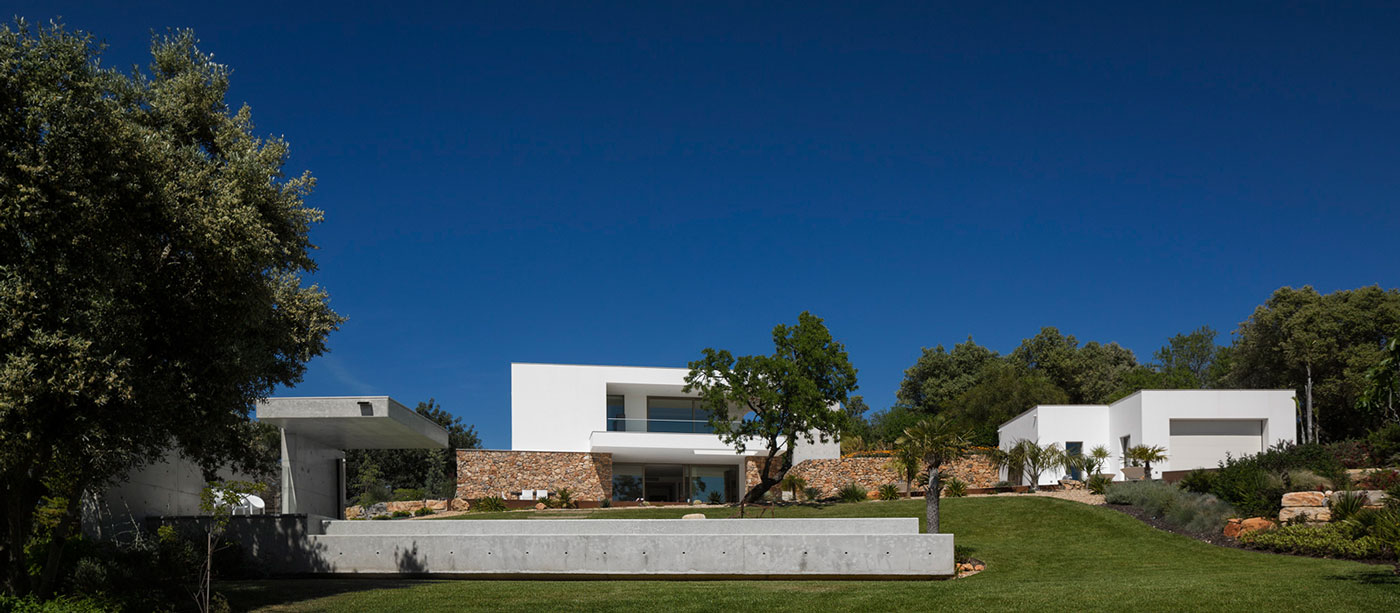 The ground-floor also takes advantage of the stone wall. The main entrance, which is 'sandwiched' by the wall, leads to an open plan living room and kitchen area. A large glass wall opens the entire floor to the spectacular countryside views.
Casa da Malaca is an interesting mix of styles and cultures. Redesigned with contemporary language, the villa uses shapes, elements and materials present in local Portuguese architecture.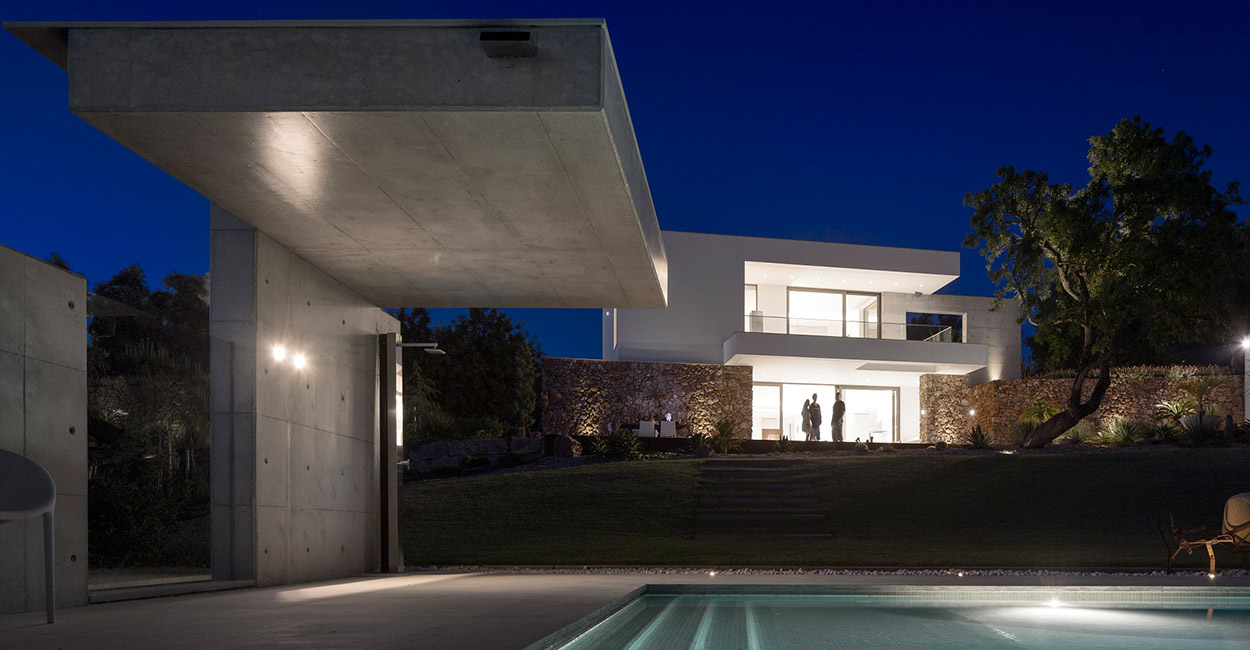 "The intention is primarily to reach a compromise between the vernacular architecture and a modern design, which is simple with a quiet presence and where the natural vegetation, of almond and carob trees typical of the Algarve countryside, predominates."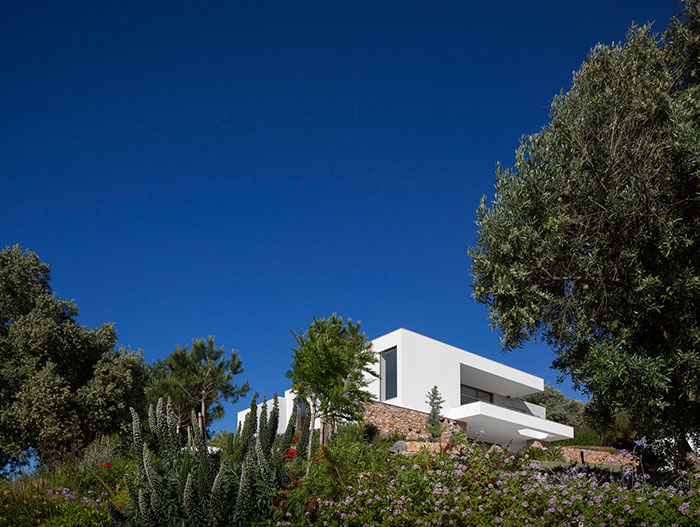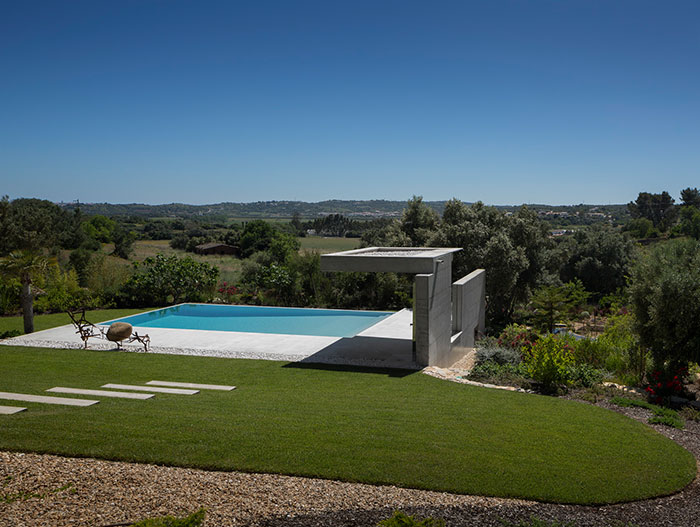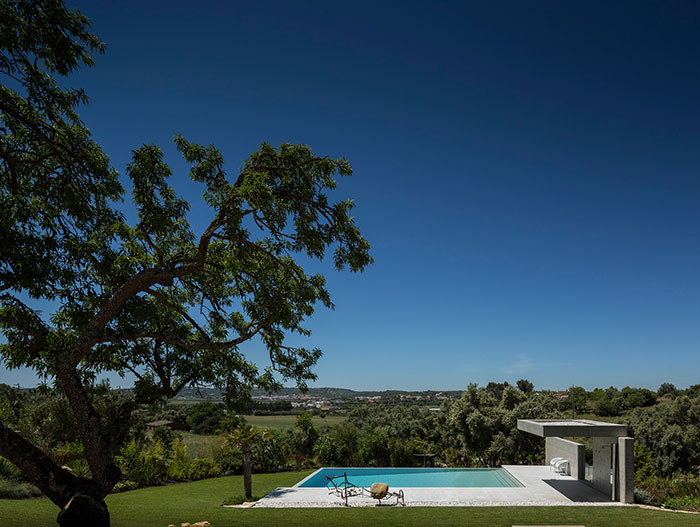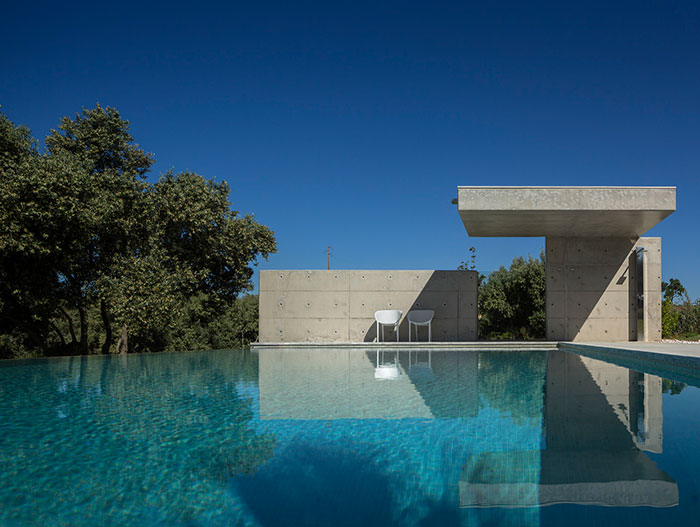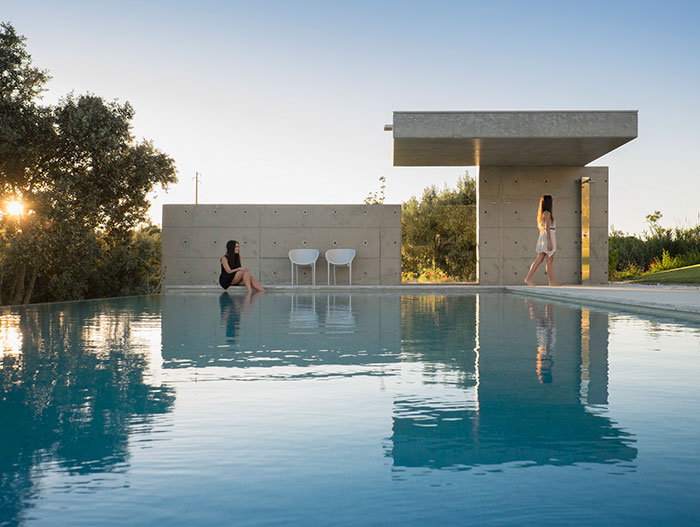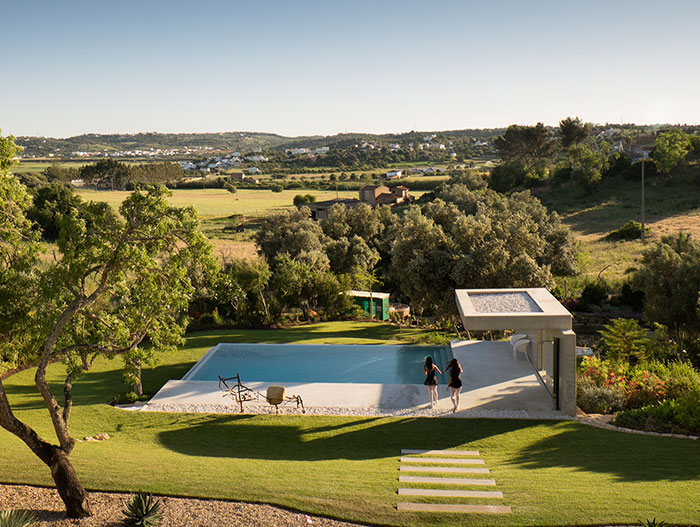 While the house is positioned on the upper part of the property, the contemporary villa's pool is placed at the bottom. Exposed concrete give the pool an industrial look, that perfectly blends with the vast array of vegetation that surrounds it.
In an area known for its luxurious homes, Casa da Malaca really stands out. From the house's floating volume to the gorgeous pool, from local materials to internationally inspired aesthetics, this contemporary villa in Lagos, Portugal is a testament to Mario Martins' attention to detail.
Photography by: Fernando Guerra