A Portuguese Bauhaus style home influenced by site conditions
Architect Mario Martins, founder of Mario Martins Atelier, has been molding the contemporary homes of western Algrave, Portugal for the past 20 years. In 2012 the architect added another house to this Portuguese landscape: the Villa Escarpa.
Local regulations asked for the new building to be constructed on the same lot as the previous home. The old residence had an excellent location, overlooking the Praia da Luz village and the Algarve coastline.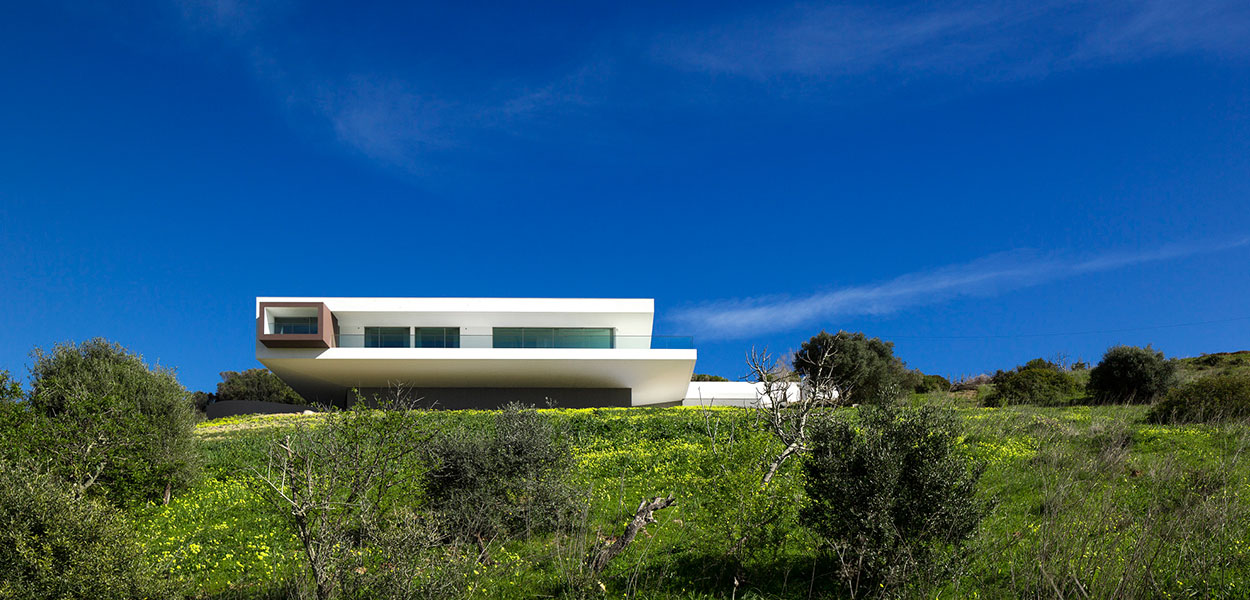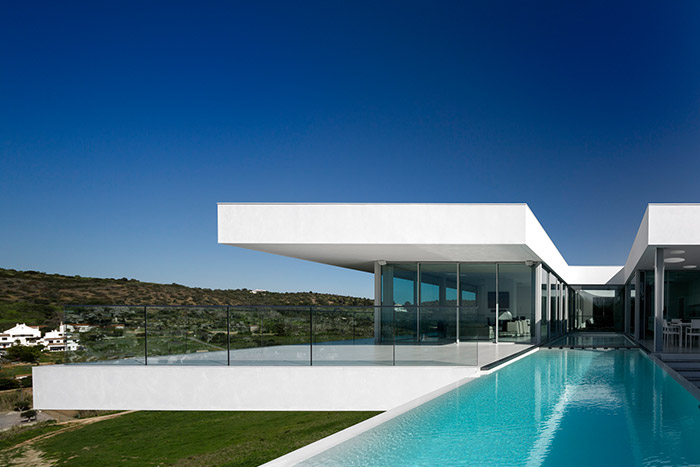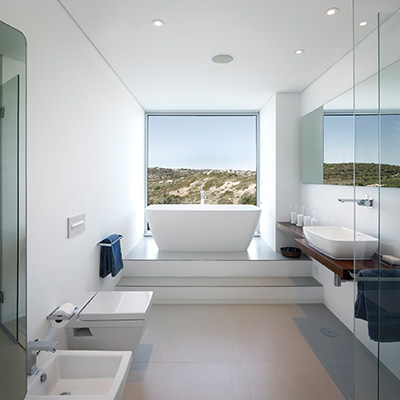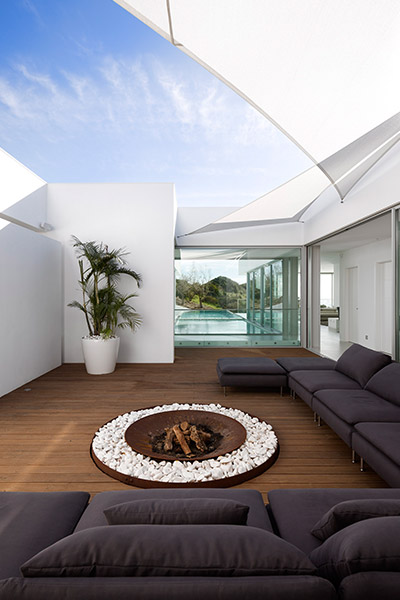 The residence hangs from the hilltop, overlooking the crashing waves that smash against the cliffs that line the pretty village of Praia da Luz. The luxurious villa constitutes pure white lines, open floor plans and easy indoor-outdoor flow, combined with an abundance of glass for the owners to admire the oceanfront vistas.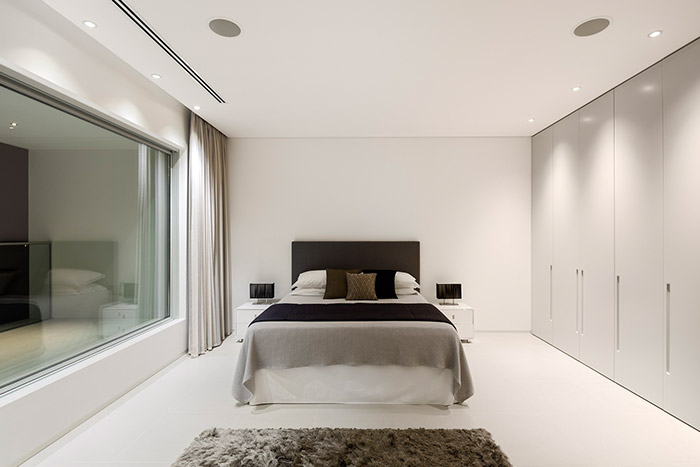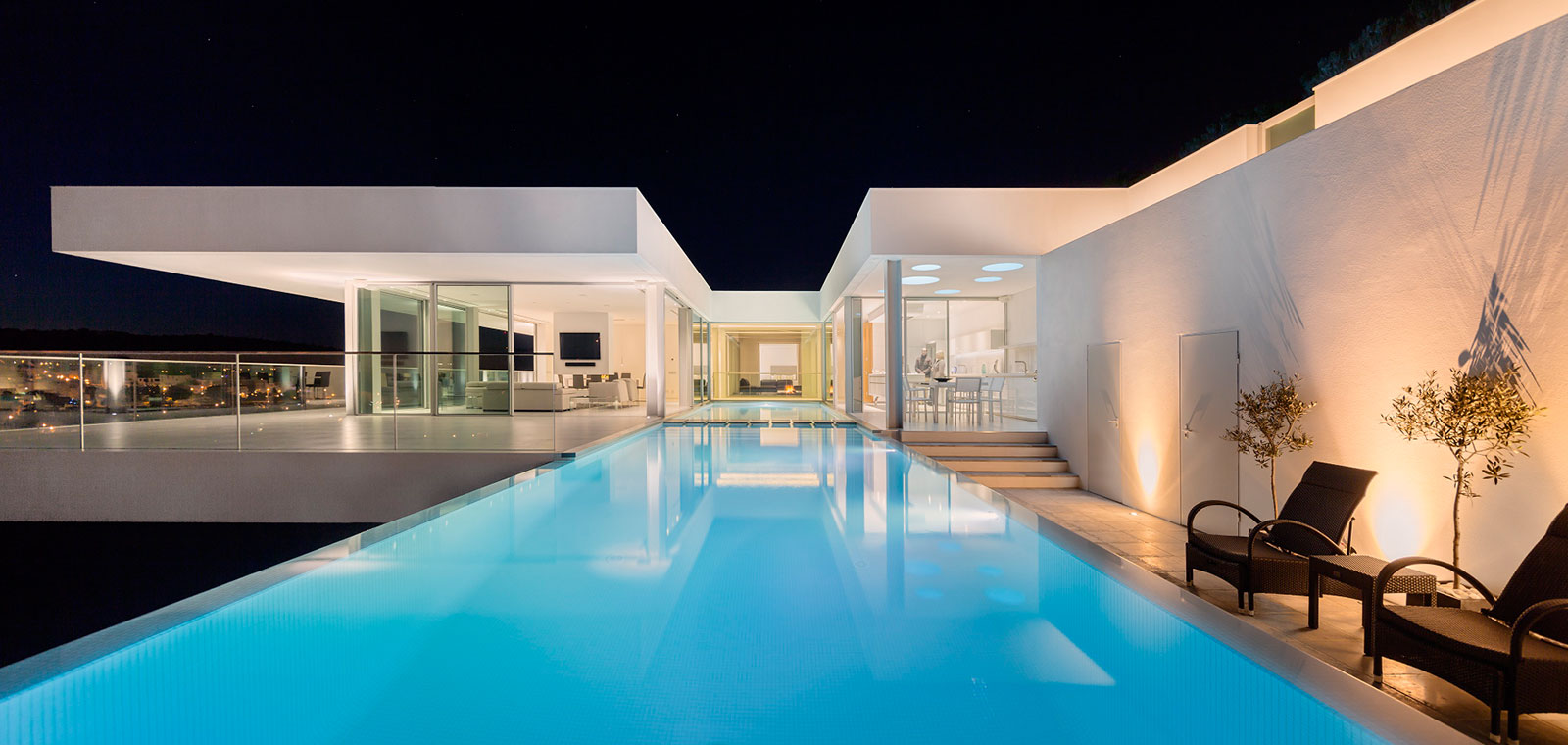 As an architectural showpiece, the Portuguese home was designed to maximize light and space. The stunning Bauhaus style house offers five bedrooms, living areas, stylish kitchen with top appliances, private screening room, games area and a 4-car garage. The main spaces were constructed with glass walls that fully open up to the Portuguese landscape.
The bottom level of the two-storey contemporary home is severed down the center with a rectangular pool. Martins situated the pool in a high traffic location, a logical choice when it comes to the path of the sun, but also a place where the home owners would be hosting parties and entertaining guests.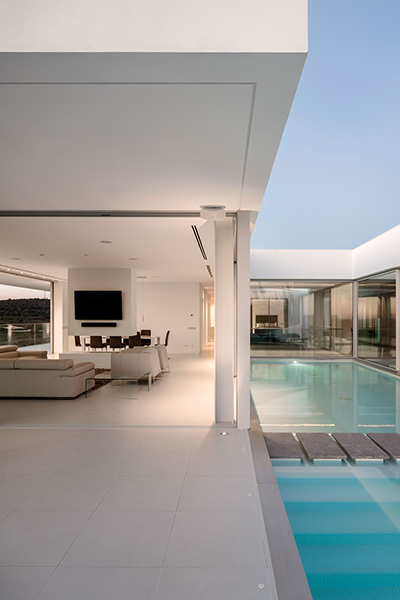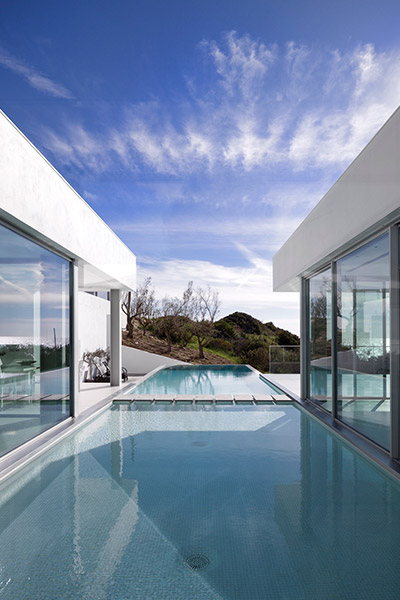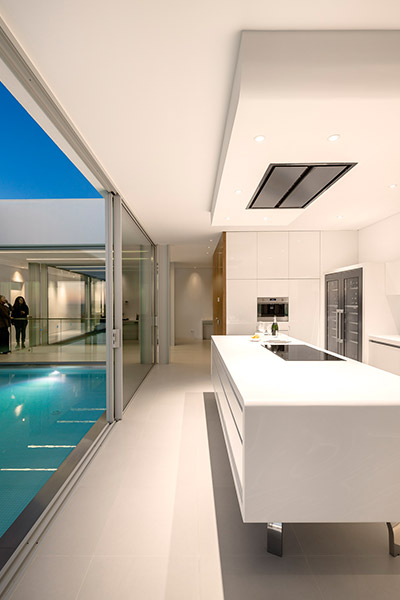 Practicality hasn't been overlooked when creating the Villa Escarpa, as a central Home Control System manages lighting, security and media . All rooms have iPod docks and access to the central media library, Wi-Fi is available throughout the property and there is a Business Centre on the lower floor.
The Bauhaus philosophy was founded on the principle that form should follow function, while all other distractions and decoration should be avoided. Villa Escarpa stays true to the Bauhaus philosophy, in its mix of aesthetics and practicality, a testament to Mario Martin's expertise in designing stunning Portuguese homes.
Photography by: Fernando Guerra