Impress your guests with this collection of 10 modern coffee tables
Disclosure: 10 Stunning Homes participates in a variety of affiliate programs. Links in this article that lead to product purchases generate affiliate revenue for our website. We appreciate your support!

We all know what it's like to have guests over, to share a fresh cup of coffee or tea with. It's a great experience provided you have a great coffee table to match the beverages. These 10 modern coffee tables promise just that: a pleasant experience and great design to impress those who come visit.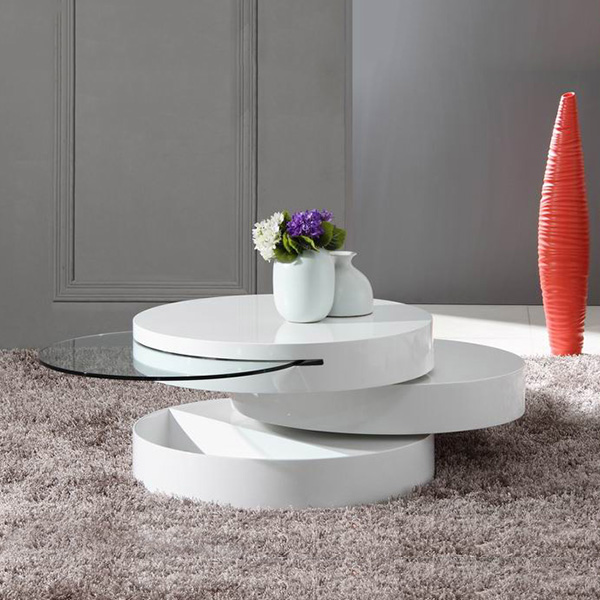 Price: $544.00
This modern coffee table is an instant upgrade to any home. Functional and elegant, Tier Modern White Swivel Coffee Table splits to create more surface area for your living room needs. This piece is finished in high gloss and the bottom tier provides a slot for extra storage space.
Buy now
Price: $387.60
Lignite Modern Black Oak Coffee Table has a unique design and incredible functionality. Made with a black oak finish and a gorgeous black glass table top, the Lignite showcases style and class. The rounded corners create a safer living environment and the open shelf provides storage. If you want style, elegance and functionality then this modern coffee table is perfect for you.
Buy now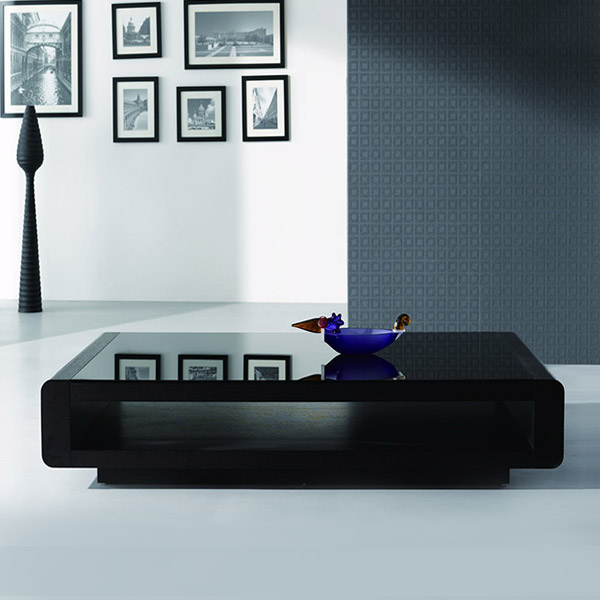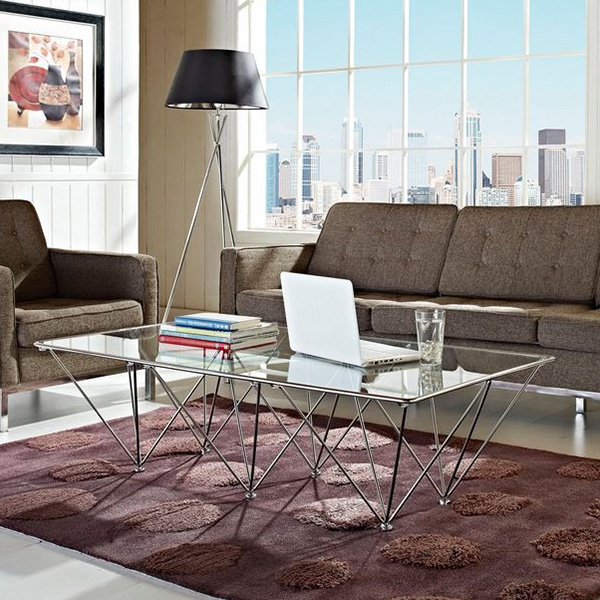 Price: $538.00
This stylish coffee table will surely be the centerpiece of any living room. Norwalk Coffee Table is topped with a thick tempered glass top and supported by the geometrically stunning brushed stainless steel frame.
Buy now
Price: $399.50
Designed with two tiers, one of transparent glass and the base as white gloss, the Emulsion white coffee table brings a fresh modern feel to any home. The coffee table provides storage space between the tiers and can also be purched in black oak.
Buy now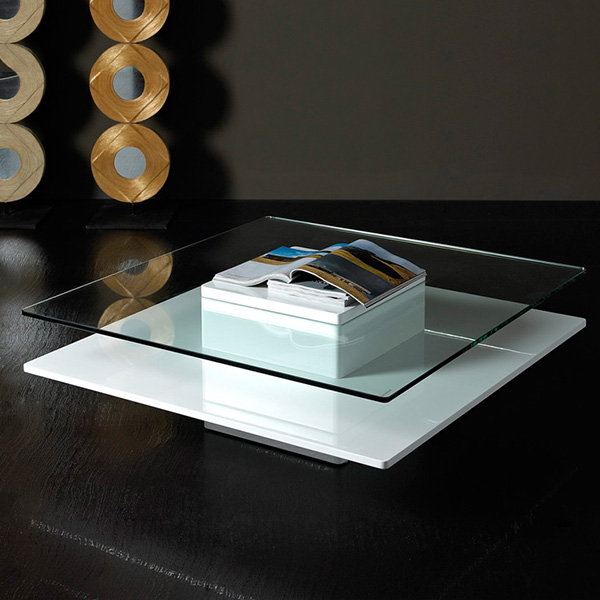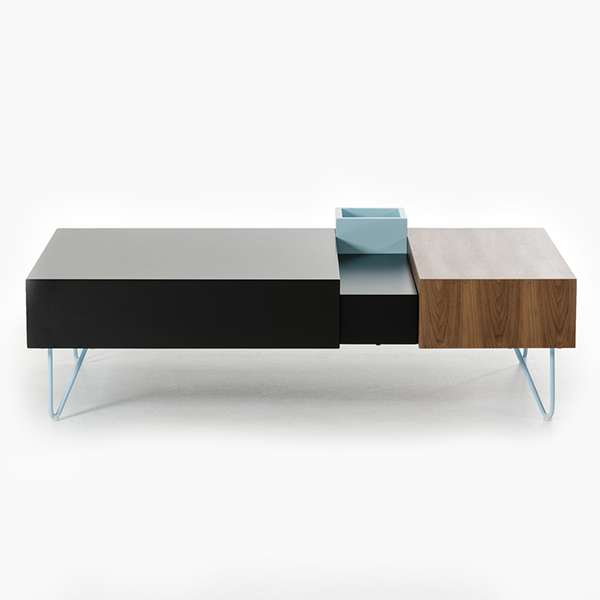 Price: $714.00
The Modrest Aegean Coffee Table has a modern and unique identity. The table is made of walnut veneer and black matte finish and provides smart storage space.
Buy now
Price: $943.00 - $1,005.00
Designed by Ilmari Tapiovaara, the Artek Trienna Coffee Table features three pieces that form one solid, smooth table. This stunning table is made of pressed, veneered birch plywood and is available in four different colors: Black Stained, Lacquered Birch, Lacquered Oak, Lacquered Walnut. Its 6 rounded edges come to fine points and together offer a unique sculptural presence in a Mid-century modern or contemporary living room.
Buy now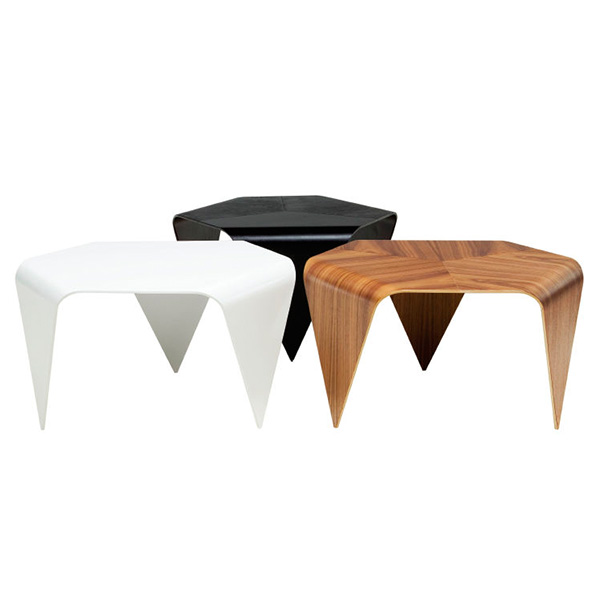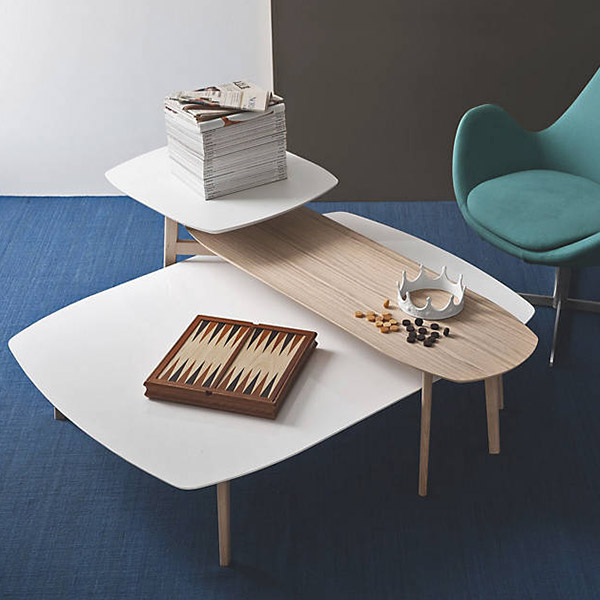 Price: $685.95 - $902.70
Designed by Gino Colombini for Calligaris, Match Coffee Table has a base of solid ash that supports the large wood veneer or lacquered wood top. The gradual curves, beveled edges and soft corners offer the table a soft and modern feel.
Buy now
Price: $662.40
The Domitalia Bijou Coffee Table is a stylish and practical piece in modern living rooms. It features a sturdy chromed steel bar frame that supports both a tempered glass top and a raised Dark Brown leather magazine holder. The black or white glass top adds further decorative appeal with its unique screen printed floral pattern.
Buy now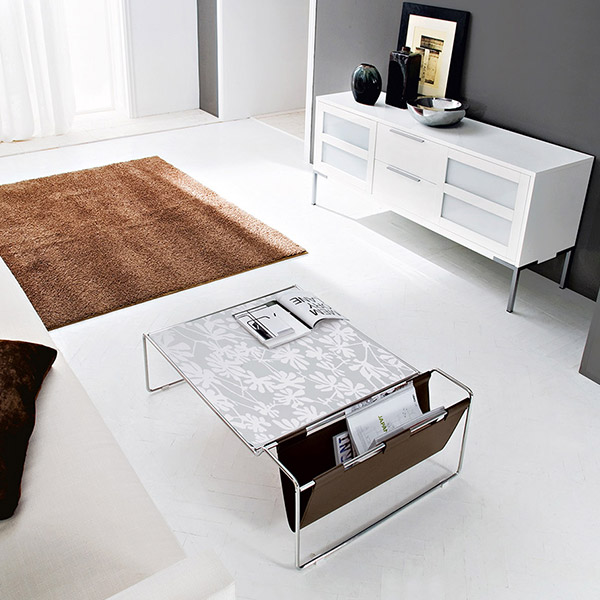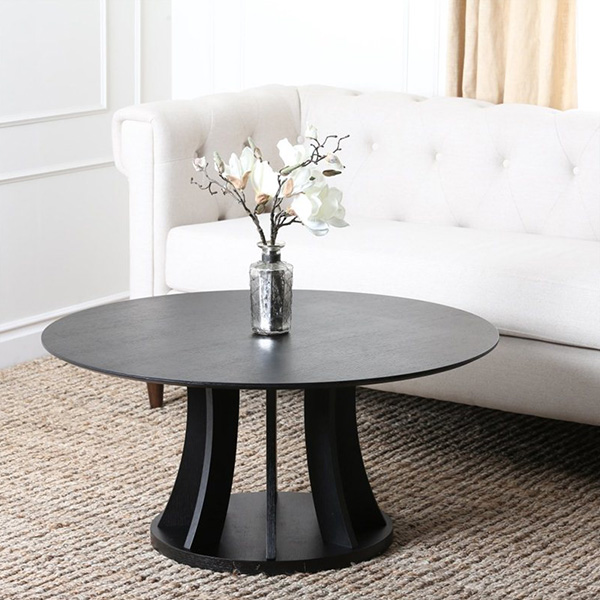 Price: $408.76
The unique design puts Kinlin Round Wood Coffee Table on a whole new level of sophistication. Designed in the USA, it's made of hardwood solids and veneer.
Buy now
Price: $898.98
The Jumeirah coffee table adds elegance to a room and makes a great conversation piece. This beautiful 40" modern coffee table is available in glossy black and white wood.
Buy now