Modern house by Abramson Teiger Architects
Located in the rolling hills of a small town in Wyoming, where wildlife sightings are commonplace, this stunning house designed by Abramson Teiger Architects draws attention, as well as appreciative stares.
Home to a local family, the decidedly modern house makes a bold statement in a town where the general predilection is toward traditional designs.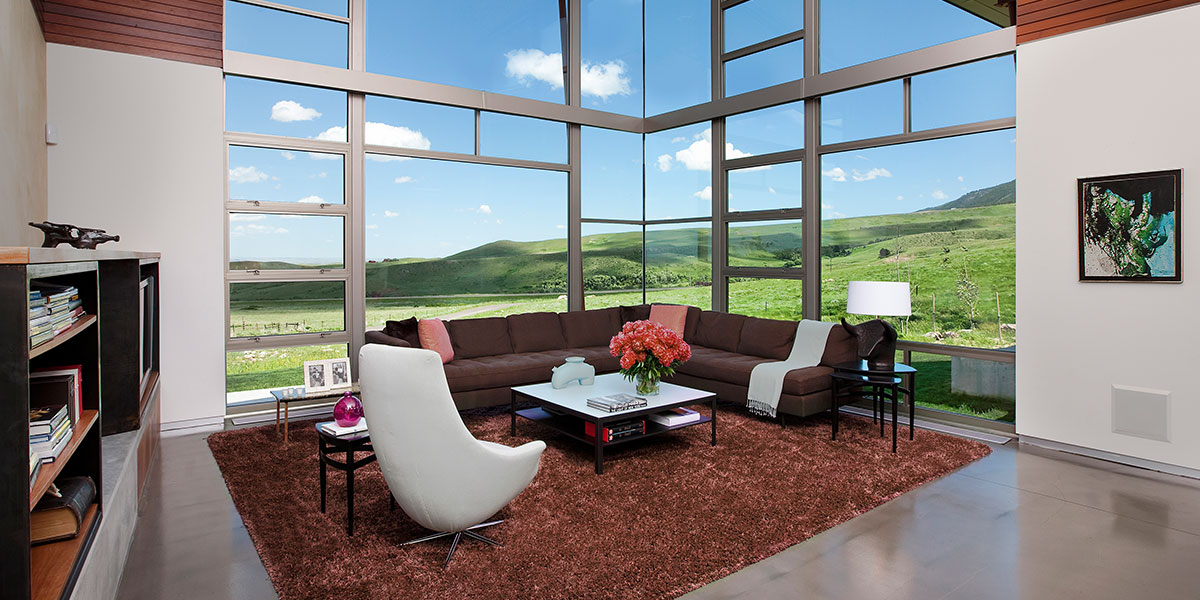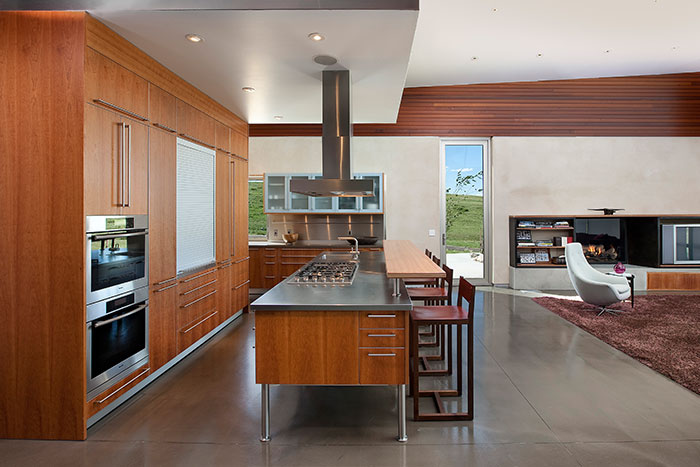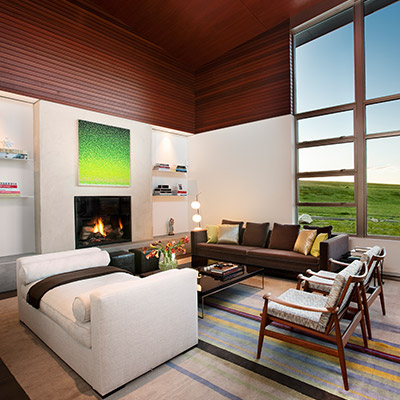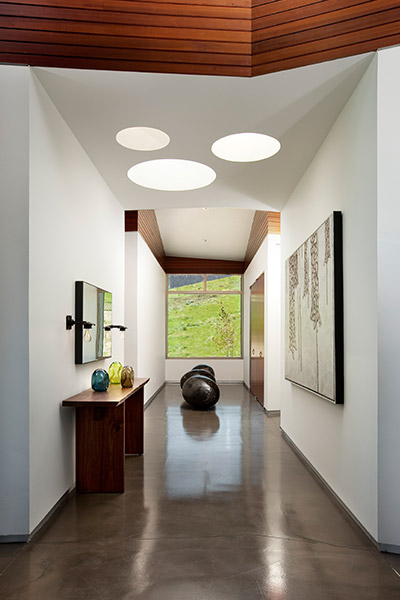 The unconventional X shape of Wyoming Residence allows for different views from every room.
It also creates a very functional living space with private and public wings that are connected by a family playroom at the junction.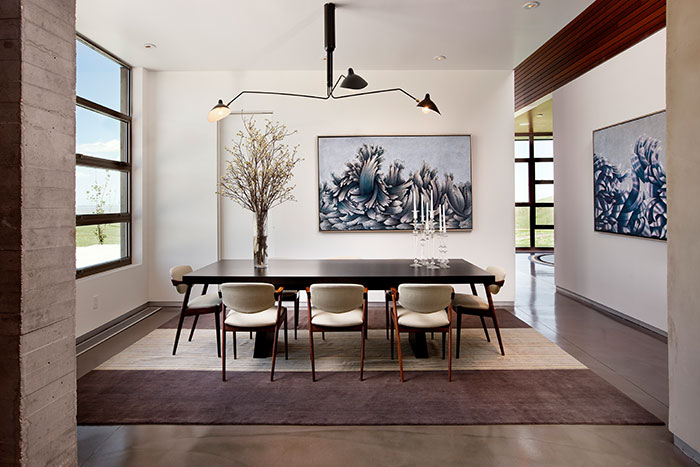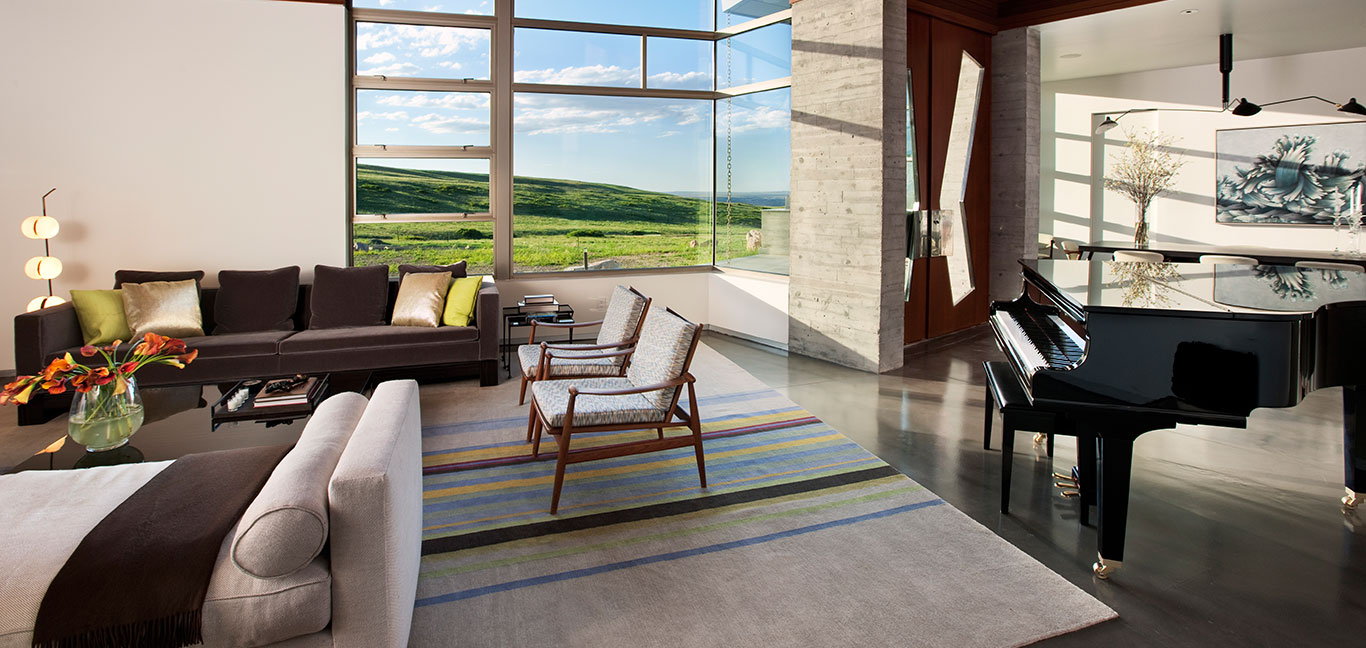 Handpicked furnishings and artistic embellishments are the perfect complement to the home's strong, architectural lines. Bold pops of color add interest and a touch of warmth that channels the family's traditional roots but stays true to the feel of a modern mountain dwelling.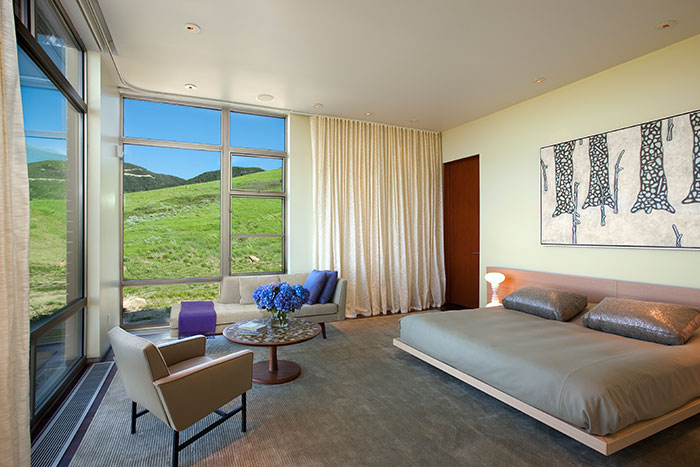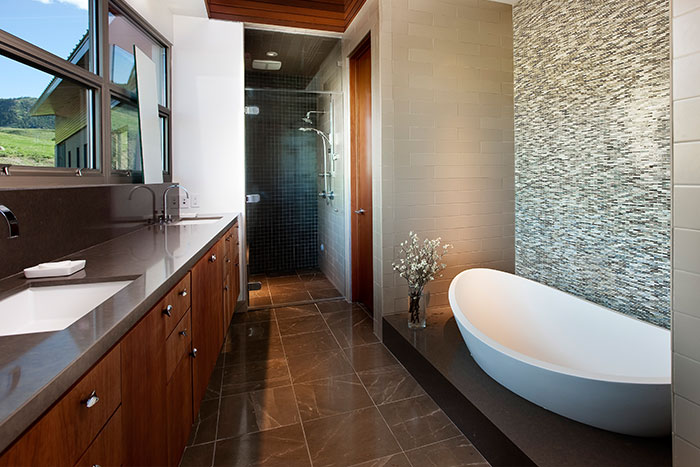 Outside, concrete, steel, wood and glass converge in textural detail, accenting the sloping wings and defining a natural focal point. The thick, concrete walls add stability to the structure, while also highlighting the compositional datum line, which serves as the visual break between wood and stone.
Above this delineated 10-foot mark, horizontal bands of redwood add warmth and a Western quality to the modern house.
The expansive windows artfully capture capture the beautiful quality of light and the picturesque view, creating a dramatic indoor/outdoor connection.
Photography by: Jim Bartsch