Stunning Florida house by KZ Architecture
Located in Bay Harbor Islands, Florida, this 5,800 sq. ft. house was designed by KZ Architecture for a family of five in an infill waterfront lot.
The design embraces the clients' lifestyle, incorporates the landscape and provides a neutral backdrop to the modern art and furnishings which they have collected over the years.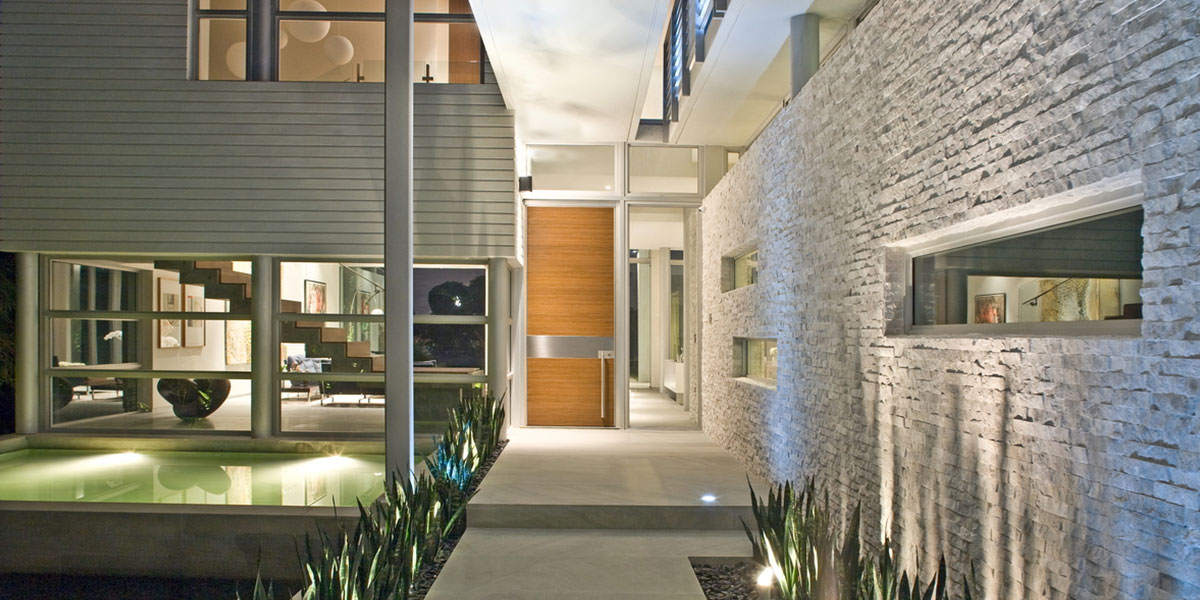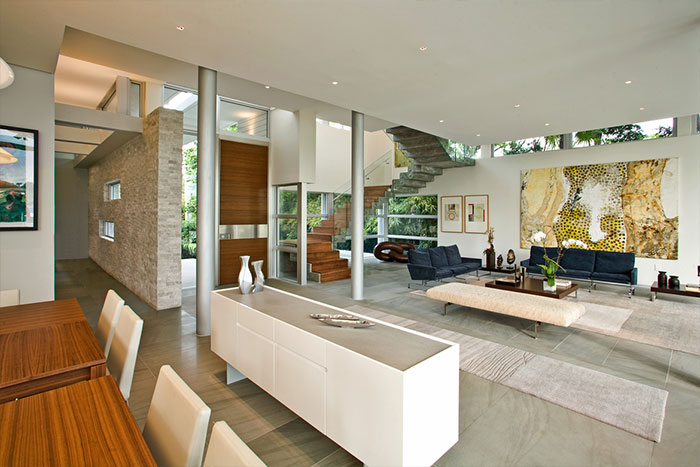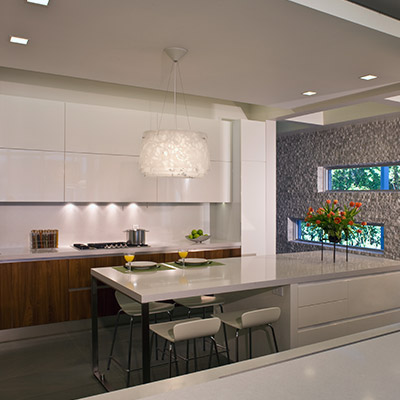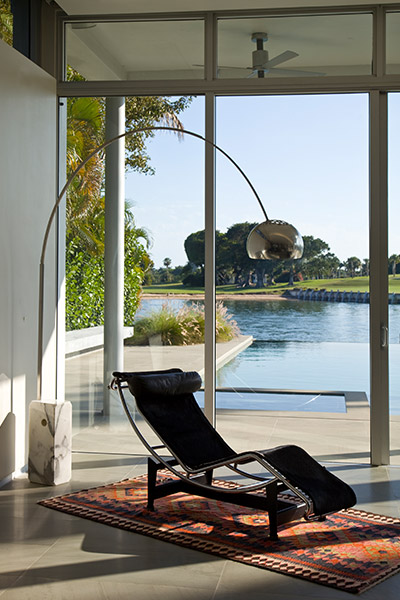 A cozy home with spectacular views
The living room with its cozy, low-slung furniture, offers a spectacular view of the pool, lawn, dock and bay beyond. Tall windows, separated only by unobtrusive white pillars, are topped by clerestories that afford even more natural light.
The stairs seem suspended in the middle of the house and connect the levels easily without interrupting sightlines. The kitchen showcases two of the long, linear windows that flank the entry sidewalk.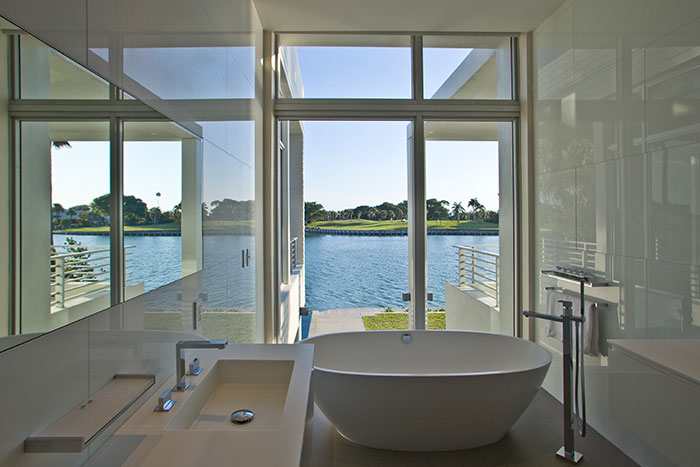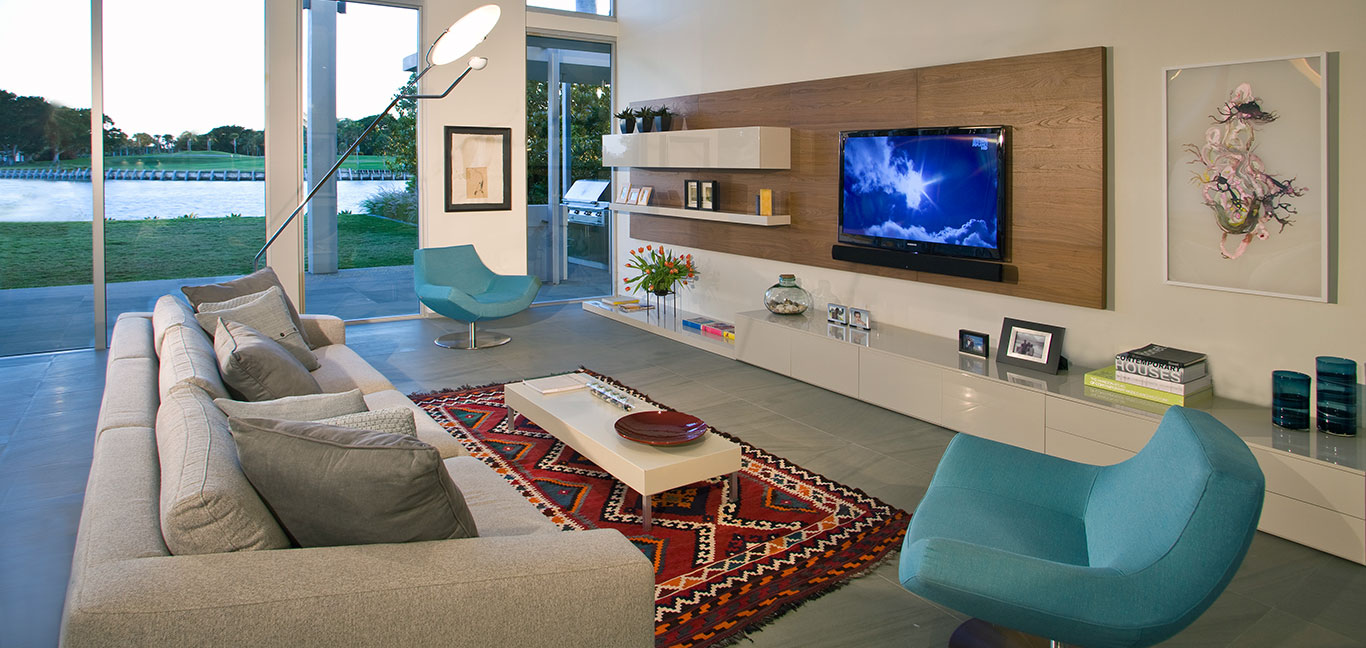 The geometry of this Florida house is defined by two orthogonal volumes which are in dialogue with each other and with the site. These are separated by a circulation spine that begins outside as an entry walkway, sheltered by a canopy overhead, and continues indoors as a gallery leading to a pool deck and a bayside dock beyond.
Deeply rooted in its context, West Broadview project is a milestone for residential sustainable design in South Florida.
Photography by: Robin Hill