A spacious contemporary house connected to its surroundings
Located high in the mountains near Sochi, Russia, this spacious contemporary house, designed by Alexandra Fedorova's Architectural Bureau, takes advantage of its sublime surroundings.
Since the site is on the border of a huge highland wildlife sanctuary, maximizing interaction with the environment was of the utmost importance.
"We wanted to create an air image of the house," explained architect Alexandra Fedorova. Therefore, home base is hollow volume of the basement, and the other two floors are light and airy with lots of glass. Because of this, all the rooms benefit from good lighting and views.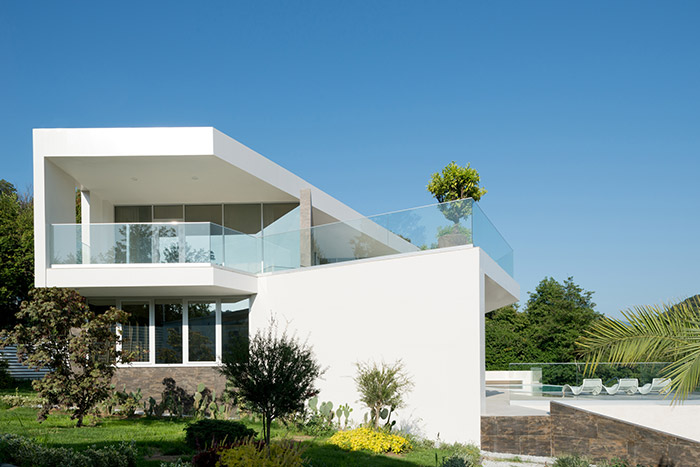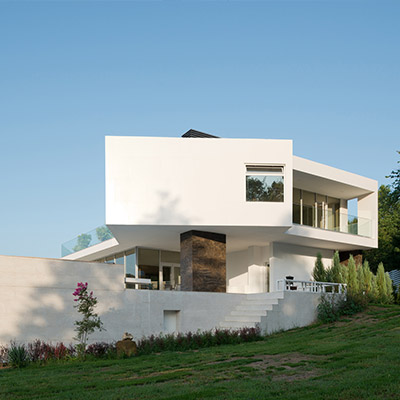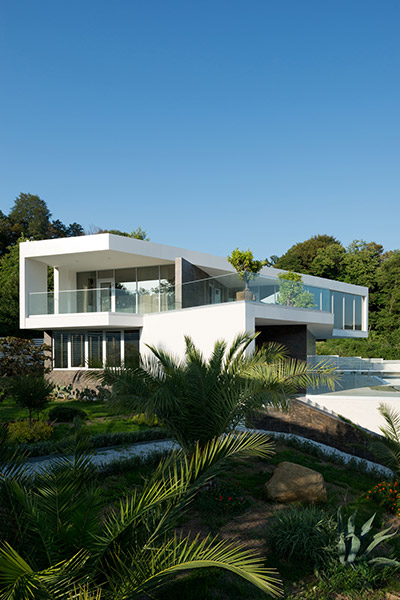 According to the architect, the most difficult part of constructing the Villa V house was the area's seismicity level of 9 points. As a result, the building had to be constructed to a 6m grid.
"But our engineers have done their work so we do not have any grid at all and moreover we managed to design an 8m console of the first floor. It was not an easy task to design this kind of structure in the mountains. The locals still call this house flying saucer," explained Alexandra Fedorova.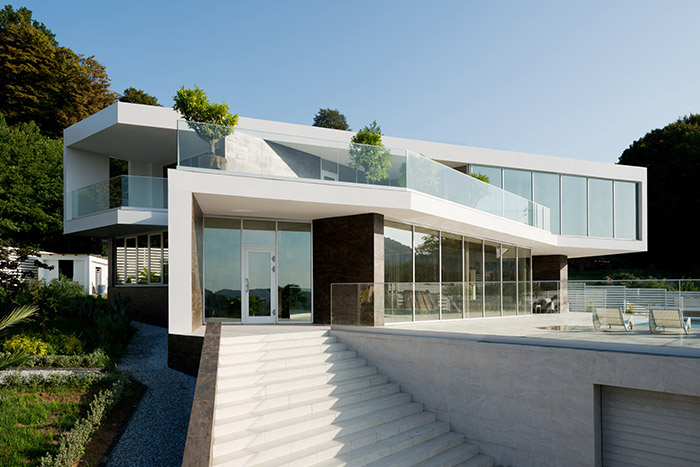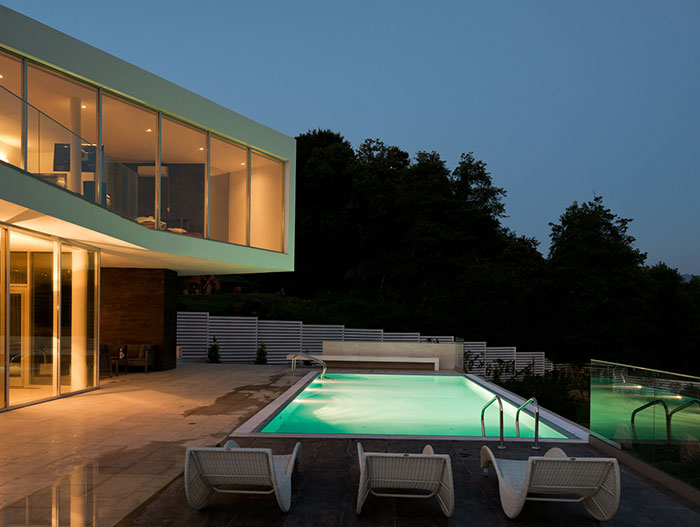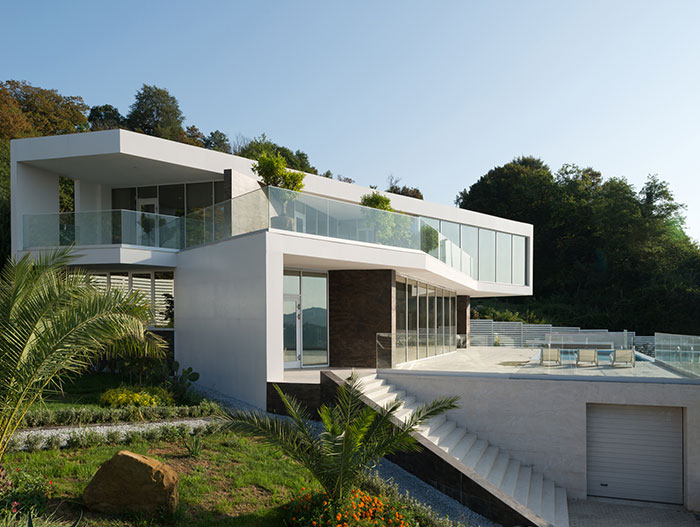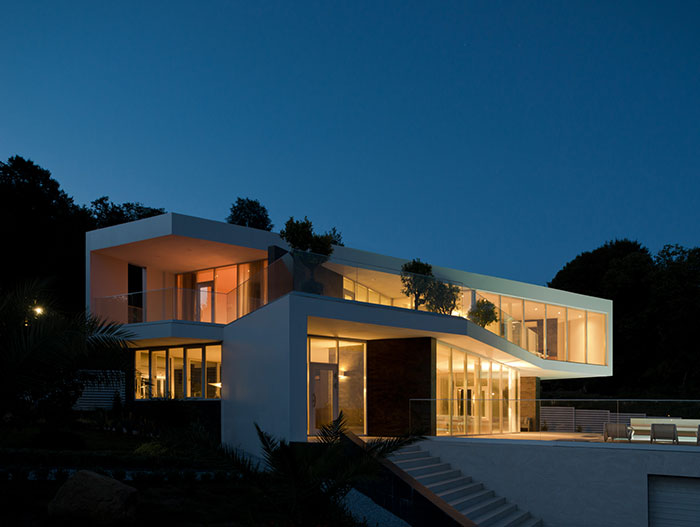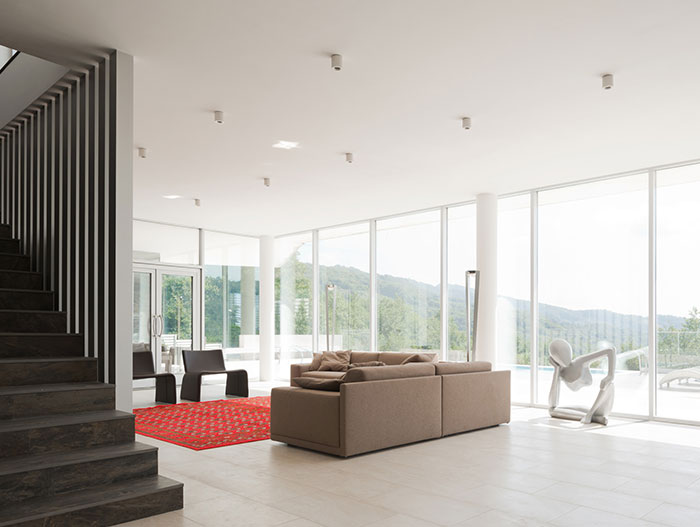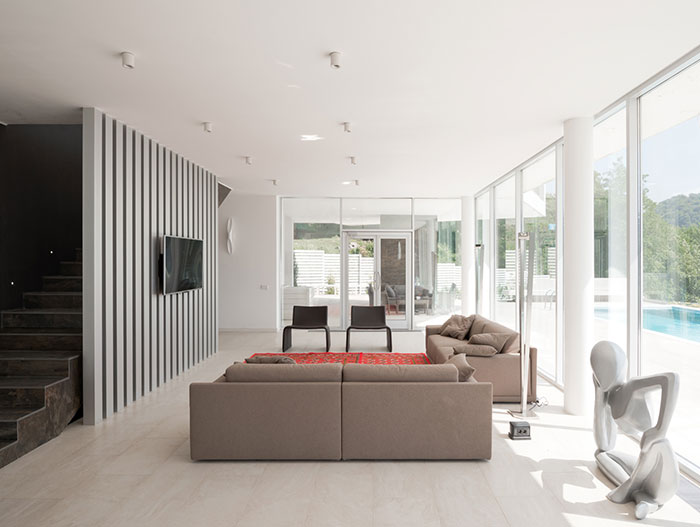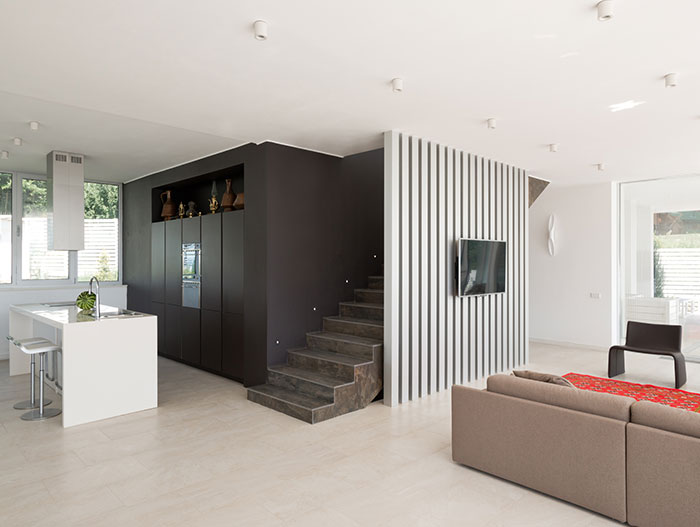 Out of every room, you can enjoy spectacular views of green mountains spreading down to the sea. The contemporary house's public area is located on the ground floor while the private areas are positioned on the second.
The open plan kitchen, living, and dining room area is split into two zones, accessed through the hall. The area has panoramic glazing on one side of the living room, and an exit to the terrace with the spectacular pool.
At 600 square meters, Villa V is spacious, monumental even, and effortlessly incorporates the landscape while being constrained by it. For all these reasons, the house stands as a fantastic example of contemporary Russian architecture.
Photography by: Ilya Ivanov