Former taxi garage is transformed into a modern London home
Vaulted House is a four-bedroom family house, designed by vPPR Architects, located on an infill site, hidden behind a garage door in Hammersmith, London. It was previously a diesel contaminated taxi garage, surrounded by 11 party walls and overlooked by 24 neighbours.
Rather than being divided by rigid walls or levels, the different living zones on the open upper-ground floor are demarcated by light transmitted via vaulted roof-lights. The lower-ground floor, where the bedrooms are situated, is lit through the large courtyards of the property.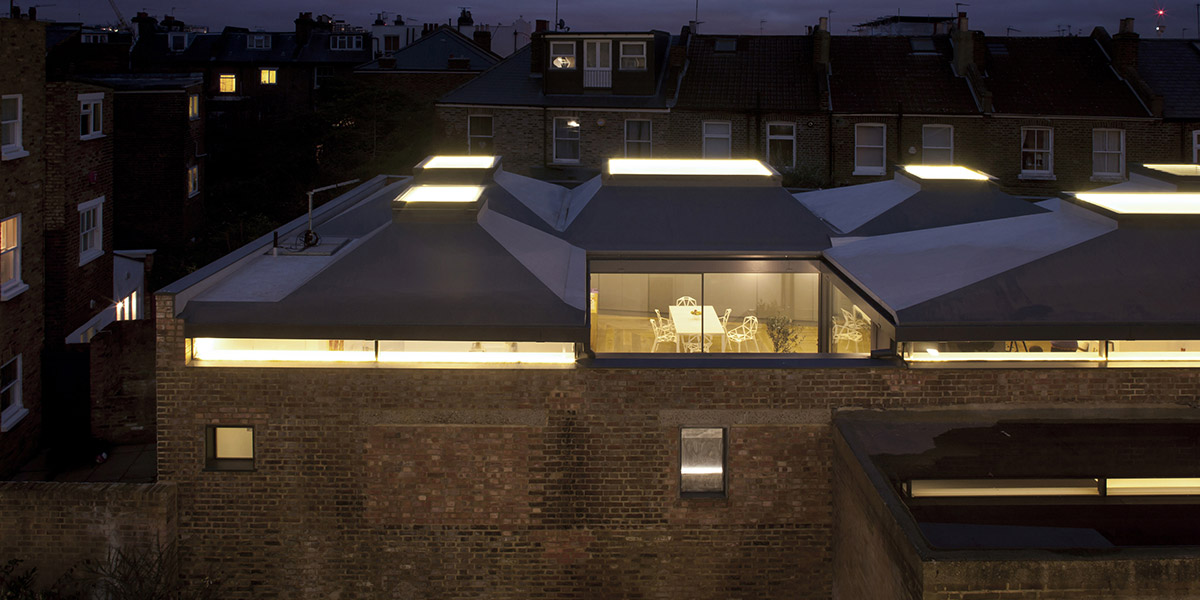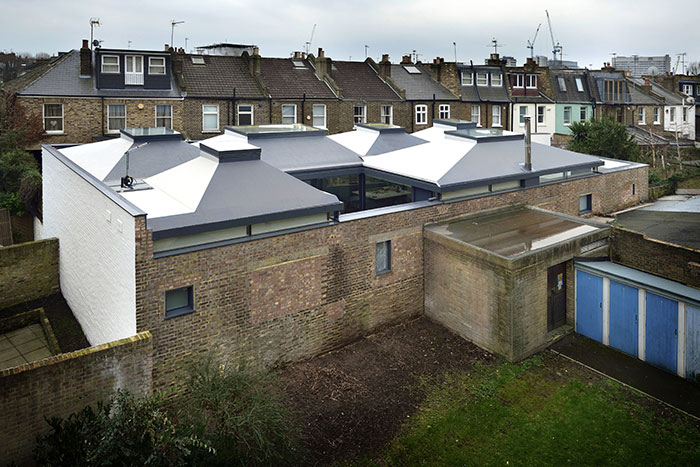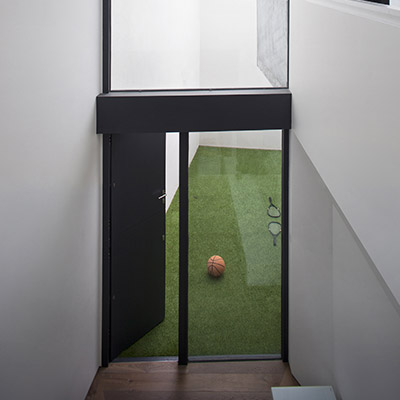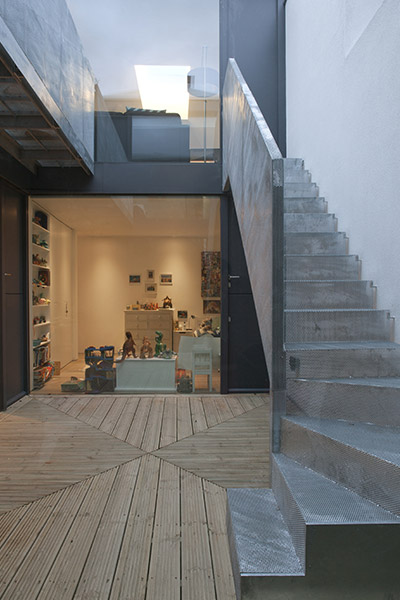 "The roofs are covered in a striking chequered pattern of single-ply membrane. The vault geometry repeats in details of the house, including the fireplace, floors, windows and entrance. A double-height den has access to the garden at the back for the children to play in. A separate study provides acoustic privacy with a view through to the living space"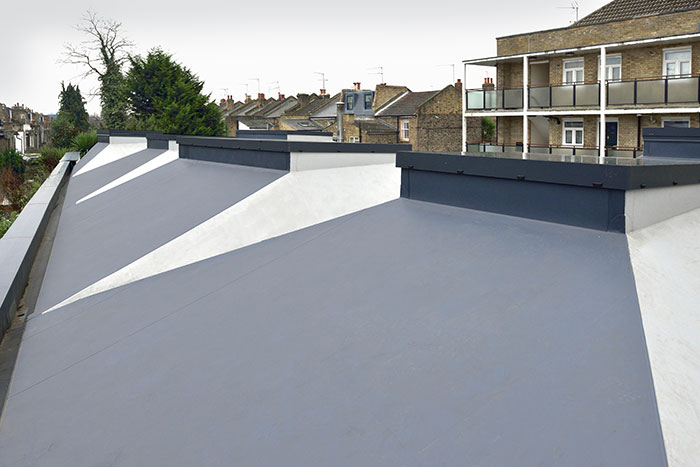 Inside the house, vault-like elements are repeated obsessively at each scale of the design, forming sculptural chamfered edges to the windows, fireplace and TV wall. The timber floors are laid in a cross pattern that reflects the vaults above them. Built around the idea of energy efficiency, the home features a mechanical heat exchange system and thick insulation.
The geometry of the roof appears simple but is in fact incredibly complicated. Vaulted House's roof was modeled in 3D software, which enabled precise back and forth between consultants to ensure that the huge steel beams were completely hidden in the crisp angled finishes inside and by the roof finishes outside.
Photography by: Ioana Marinescu, Noel Read