A Reykjavik studio apartment with great potential
The apartment complex represents one of the elevations of the square on top of Reykjavik City center. This square is visited by each and every tourist that comes to Reykjavik, giving the apartment complex a great real estate value.
This studio apartment is on the second floor, with great views of the church, the Museum, the Pearl Restaurant and the Blue Mountains. This spectacular setting was the reason for the investment in the apartment which was in very bad condition.
Throughout the renovation process, the architect Gudmundur Jonsson made a series of decisions that showcased the small apartment's greatest strengths: the spectacular Reykjavik views.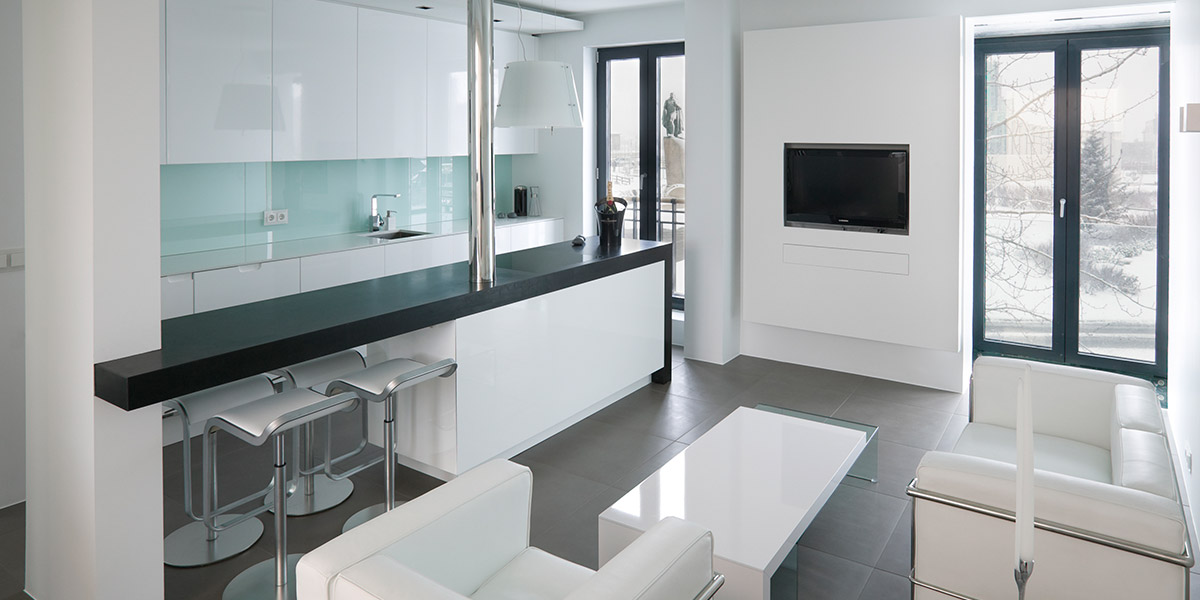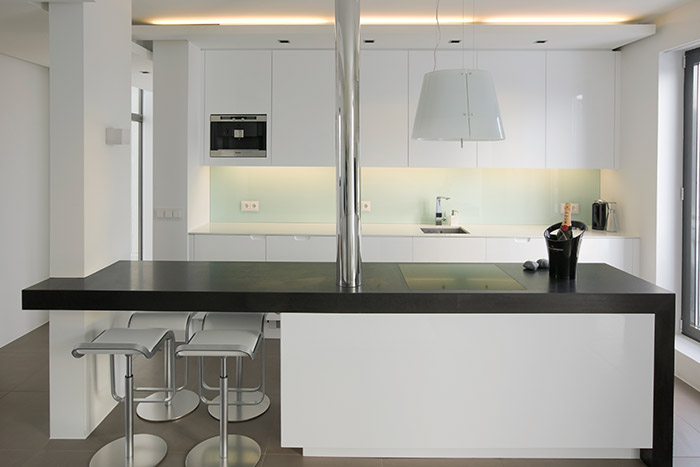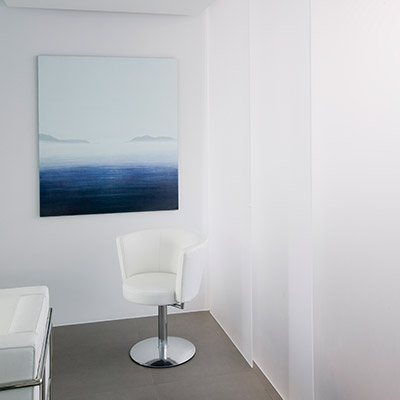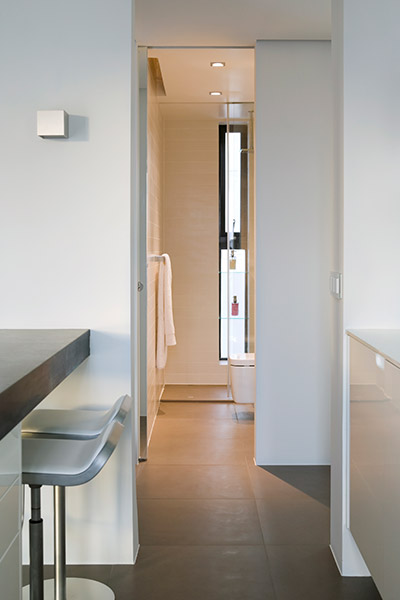 A former balcony, accessible only from the building's floor staircase was transformed into a new entrance with total views of the backyard, roof landscape and seaside.
This new entrance gave new kitchen design possibilities.
A kitchen island, covered with Nero Assoluto hand polished matte stone, was installed to give the home a more open-space feel. High kitchen cabinets were mounted to take advantage of the above average ceiling height. The cabinets have a high glossy finish and lack visible handles to simplify the design.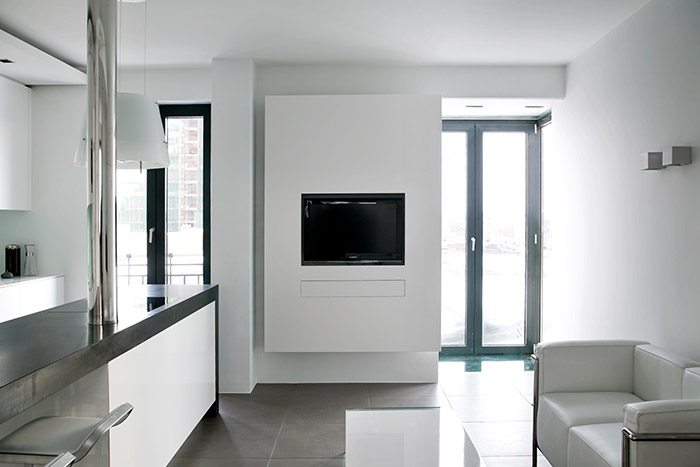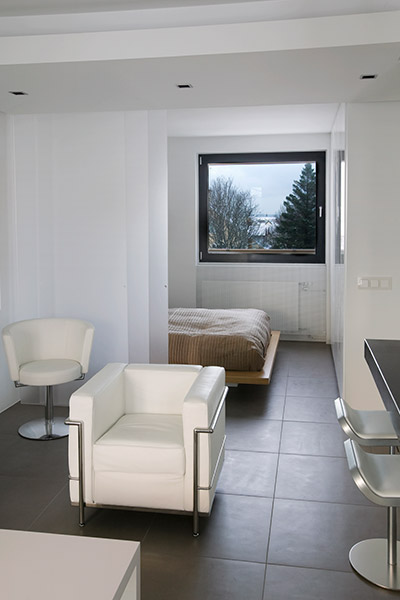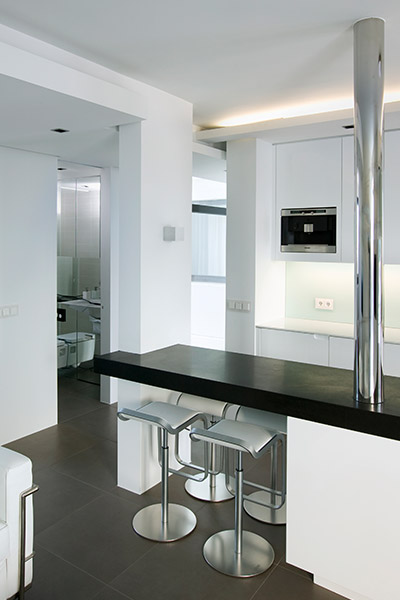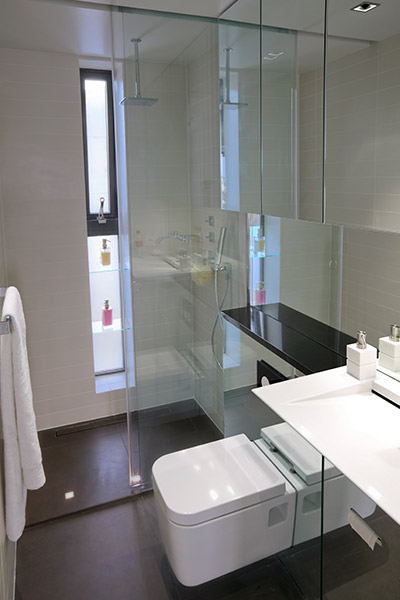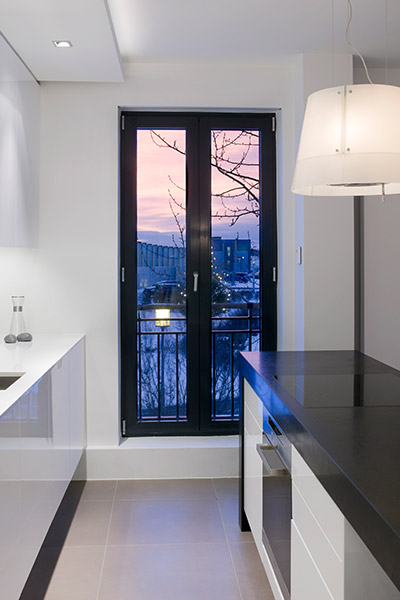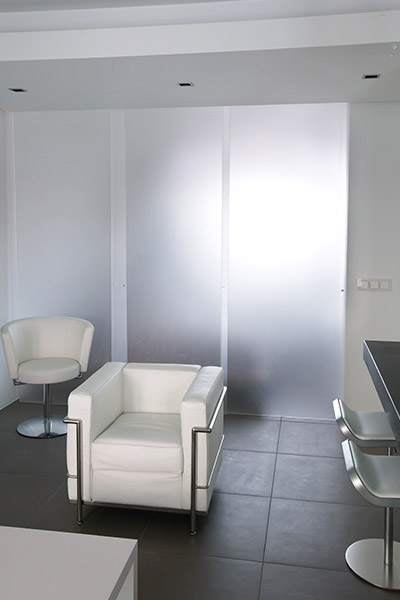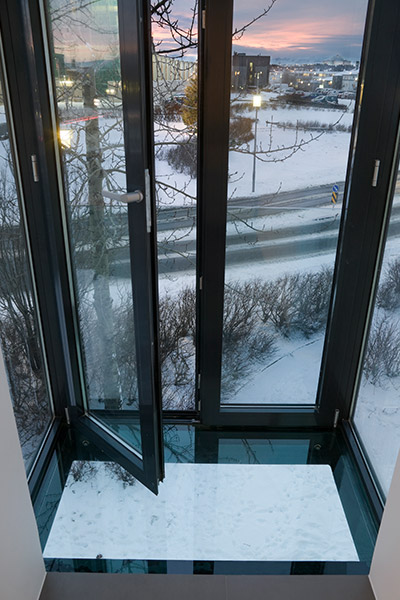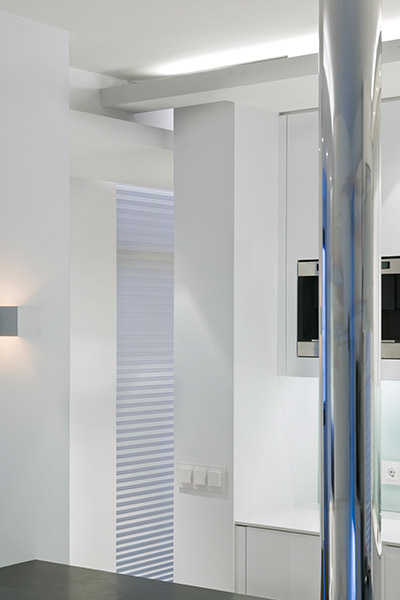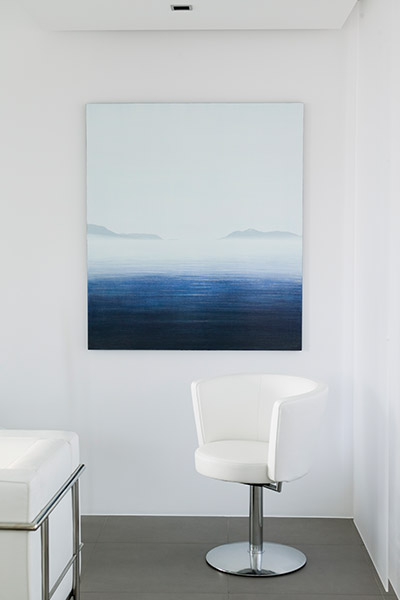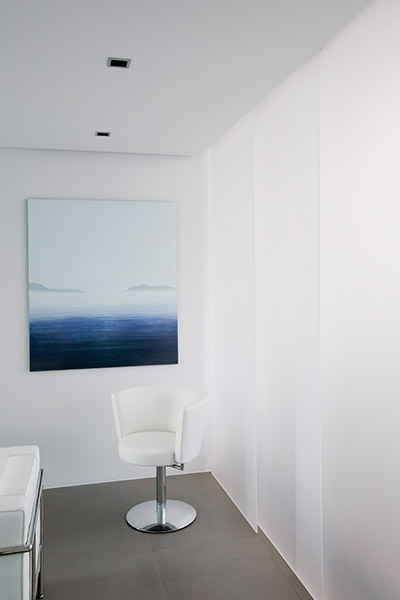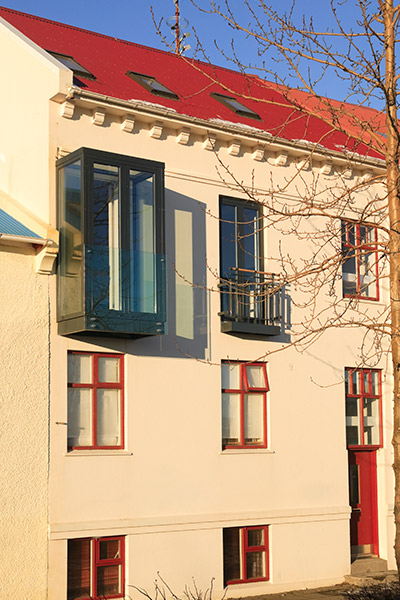 The original floor plan divided the apartment into separate rooms. The architect decided on an open space living solution with acrylic sliding elements to separate the bedroom from the main kitchen and living area. Several walls were torn down during this renovation and replaced with steel beams.
One of the most noticeable features of this small apartment is the predominant use of white. This color choice creates the illusion of space despite a post-enlargement area of only 52 square meters (559 square feet).
The use of LED lights around the TV-wall and under the bed combined with dimming lights, which can be configured through a light console system, add a smart home touch to this modern Reykjavik renovation project.
Photography by: Bragi Thor Josefsson