Contemporary design influenced by the site's topography
Shubin + Donaldson jumped at the chance of building a contemporary house in Bel Air, California that served the purpose of formal and informal entertaining. Bentley Residence was to be designed on the site formerly occupied by the home that the clients raised their kids in.
The owners' thirty year intimate knowledge of the location and its sense of place guided the new contemporary design of the residence. Topographical constraints greatly influenced the final concept and design, the new residence having to fit between the existing tennis court and the road.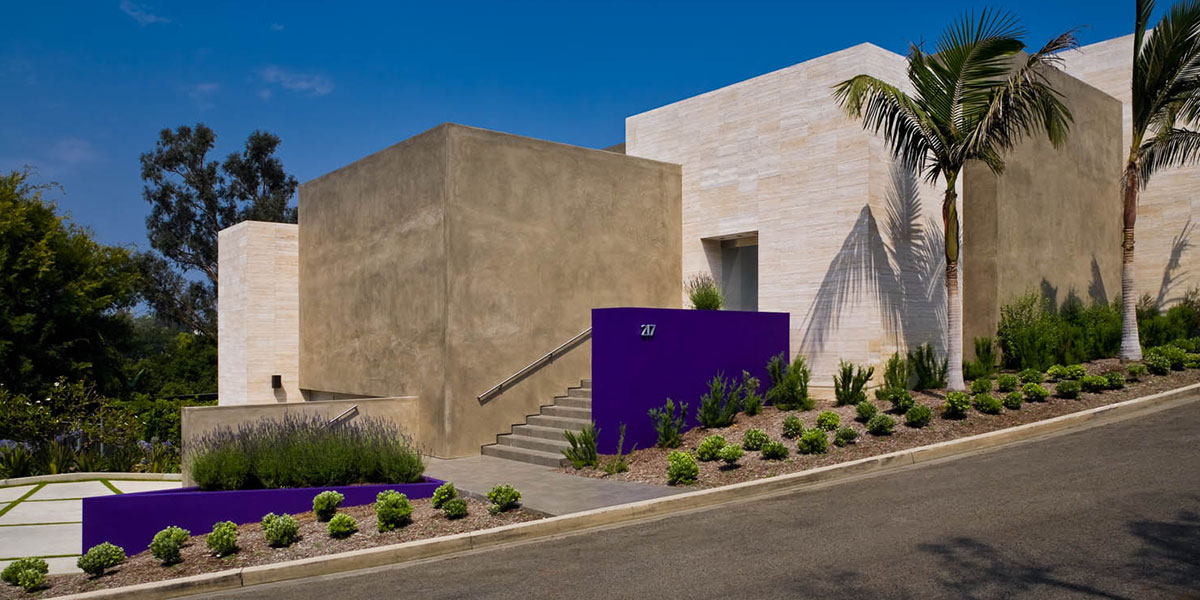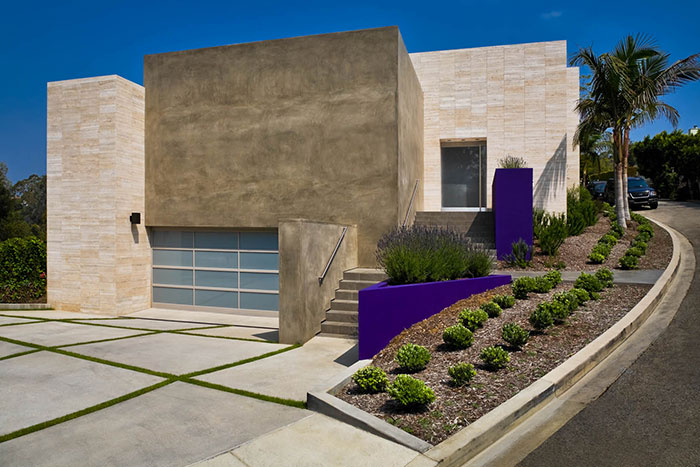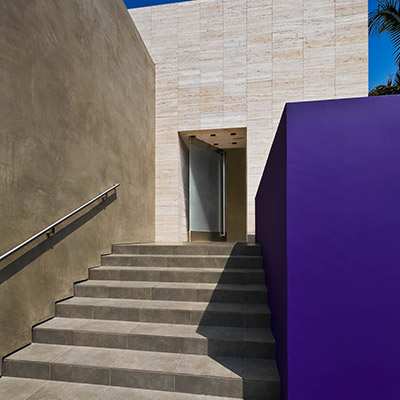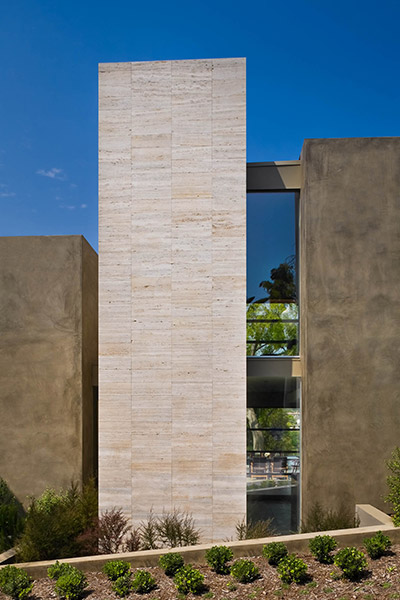 The architects' solution to the above constraints was to turn the house's back towards the street with a solid formal facade, while on the other side opening up to stunning Californian views.
The interiors, which are large yet intimate, overlook an infinity edge pool with mountains and ocean beyond.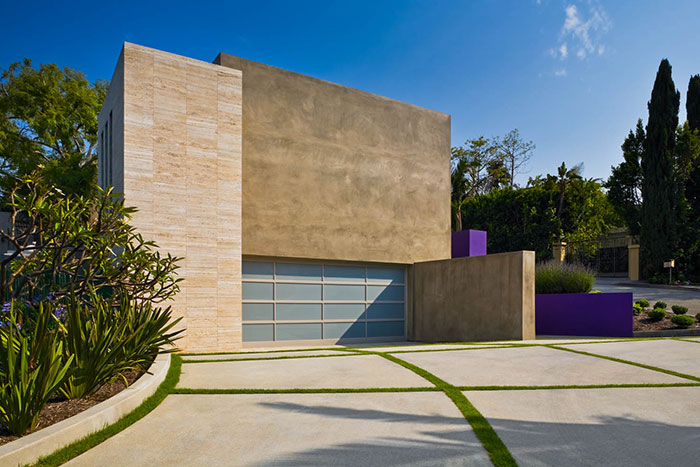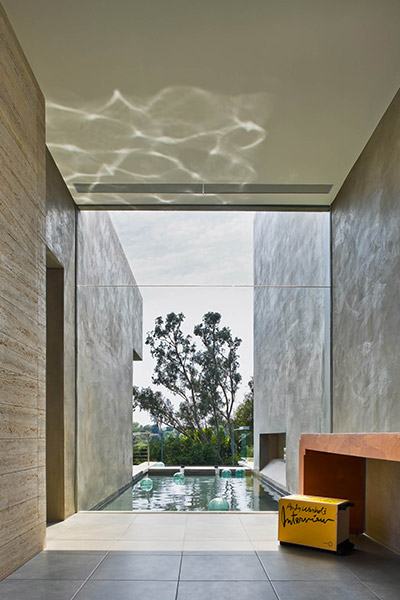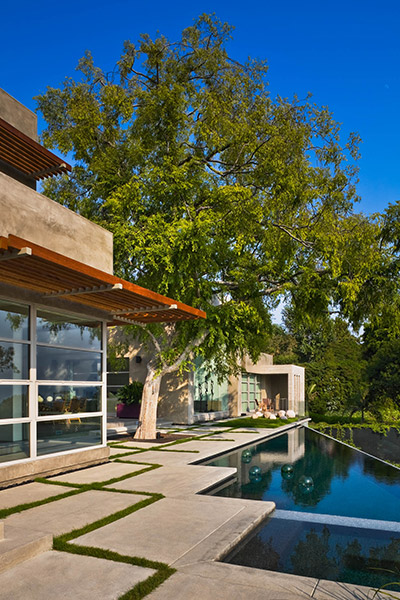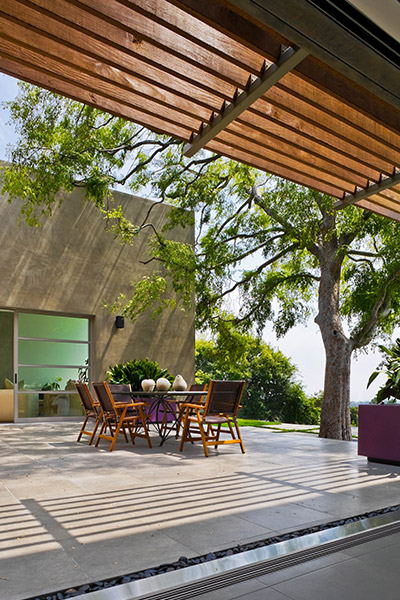 The focal point of Bentley Residence is a large tree that the owners planted when their children were small. The tree had been at the heart of the family's past outdoor living lifestyle so it was only fiting that its significance to be kept in the new residence.
A series of volumes are focused around the tree, in the central courtyard, that create a seamless transition between the interior and exterior of the home.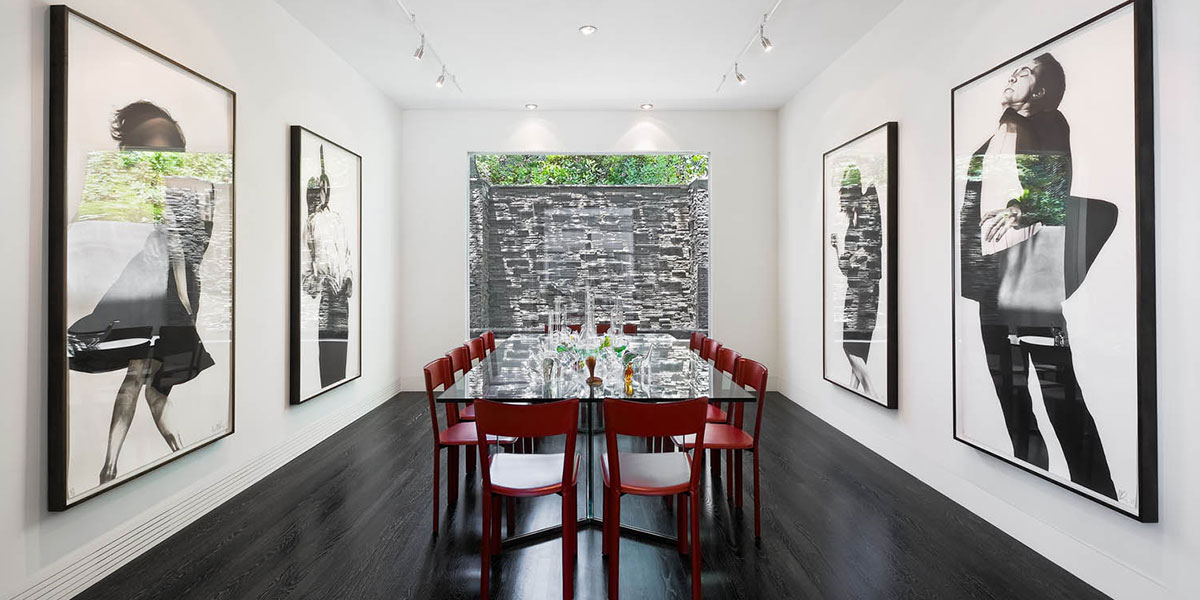 A gallery for showcasing the clients' art collection ties these volumes together. At one end of the gallery a water feature wall was installed to complement the dining experience, while on the other a fireplace further enhances the indoor-outdoor living feel.
Despite being constrained by the topography, Bentley Residence is a contemporary house through it's execution and expression, that captures the essence of Californian indoor-outdoor living.
Photography by: Ciro Coelho