The Books House: A three-storey home designed by Luigi Rosselli Architects for a calligrapher and his wife
Located in Sydney, Australia, this private residence entitled The Books House was designed by Luigi Rosselli Architects for a calligrapher and his wife. The three-storey home takes cues from the concept of "stacked books" proposed by the owner and features shifted concrete slabs.
"Weathered rock stratums have been replaced by off-form concrete slabs with soft edges, scissoring above a monolithic sandstone storey for the house," explained the architects.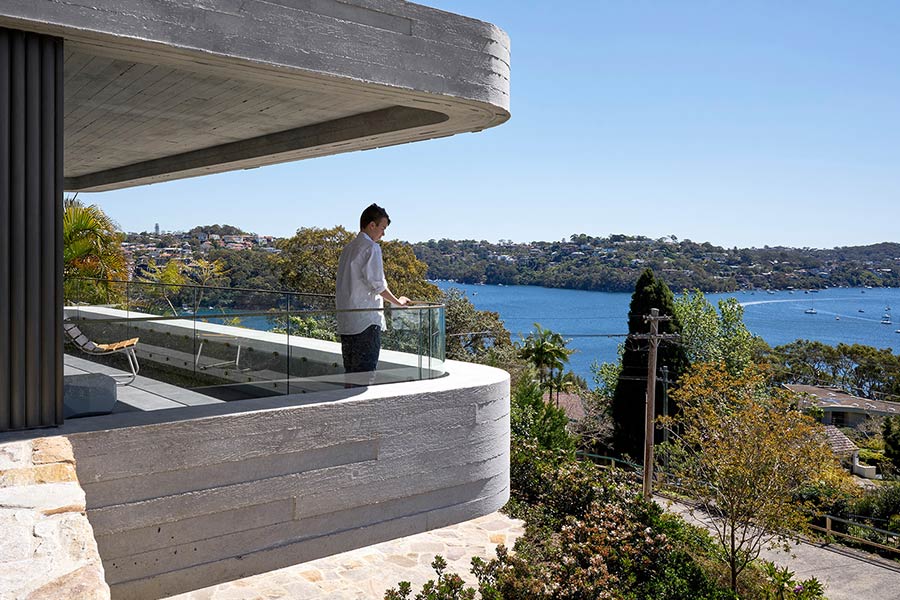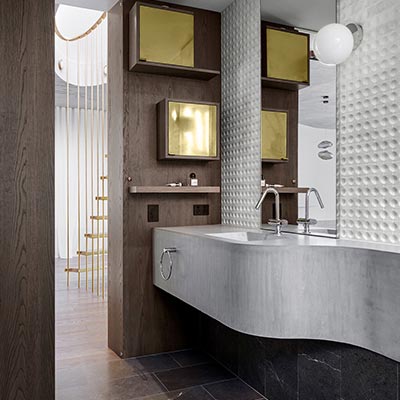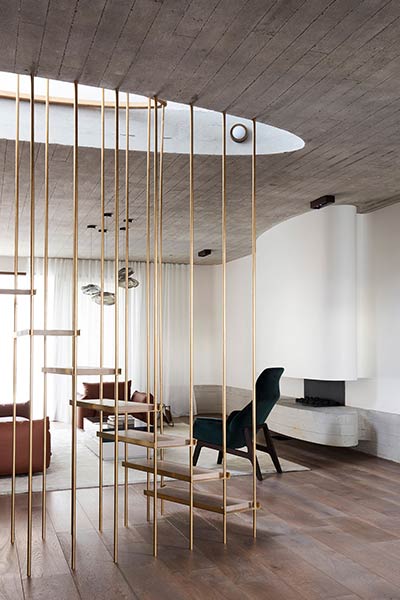 The concrete structure of each floor is oriented differently to suit the views, and to maximize the distances from the neighbors on each side.
"An elliptical concrete stair forms the pivot point of each floor of the house, anchoring them to the steep escarpment; the stair also wraps around a lift core that descends, mineshaft-like to link the rest of the house to the garage level," said the architects.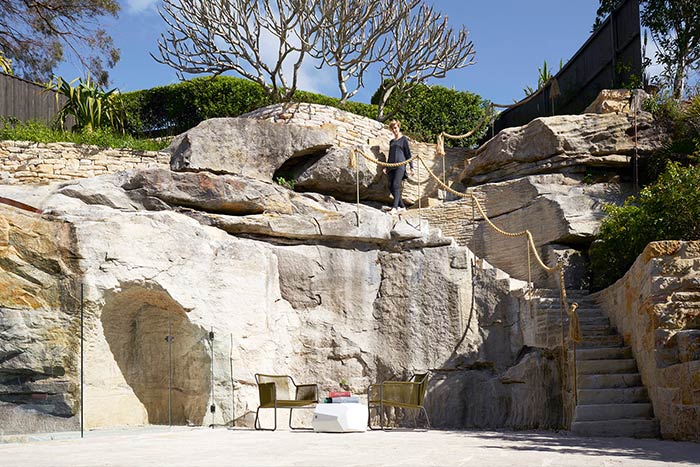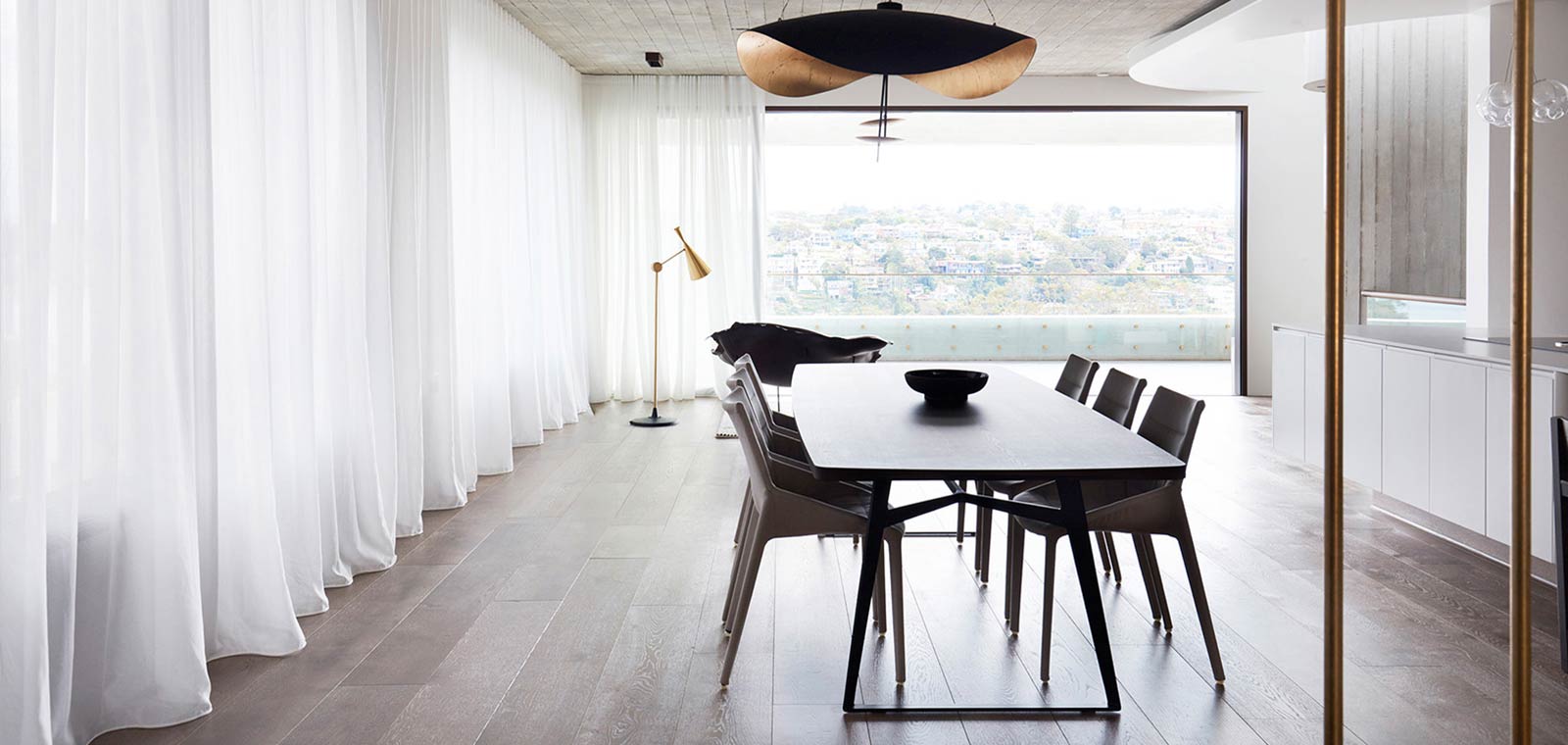 The sandstone rock is integral to the house, as it provides an ancient geological scenography from the basement to the uppermost levels of the home. The living room and the study have views of the rock face with its gently curving set of steps, expertly carved from the stone that climb to an old Frangipani tree. They also look out over a small swimming pool and a cave excavated into the cliff side.
Usually, the living spaces are located on the lower ground floors, but The Books House contradicts expectations. The bedroom and other private areas are located on the first floor while the public spaces are situated on the upper floor. A brass staircase provides access to the roof and acts as a subtle divider between the dining and living room.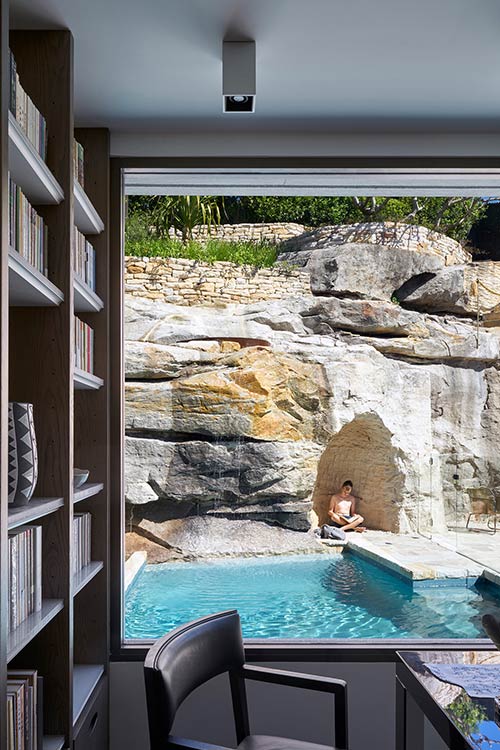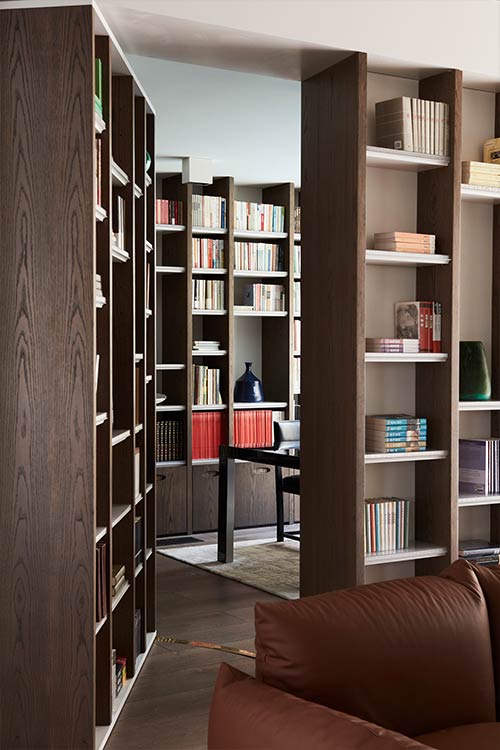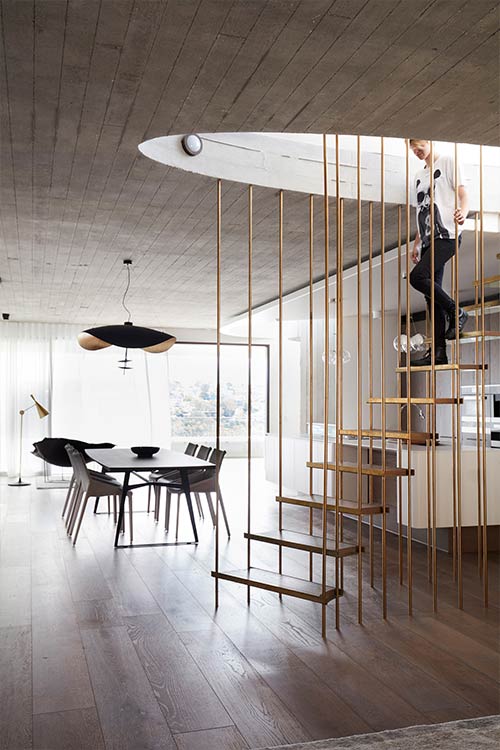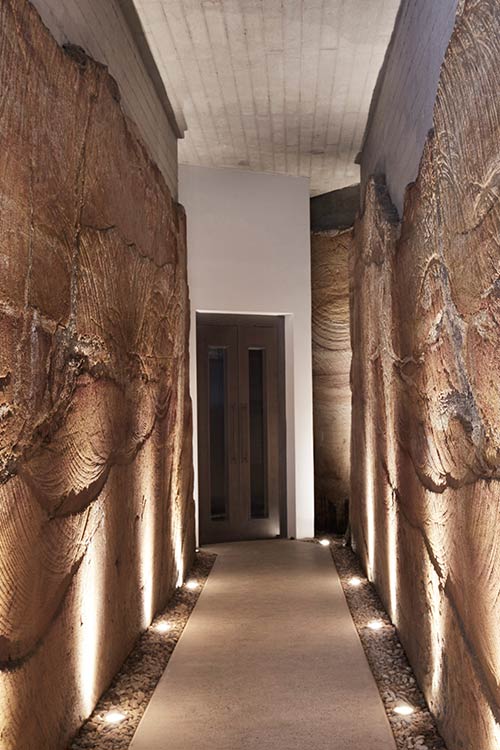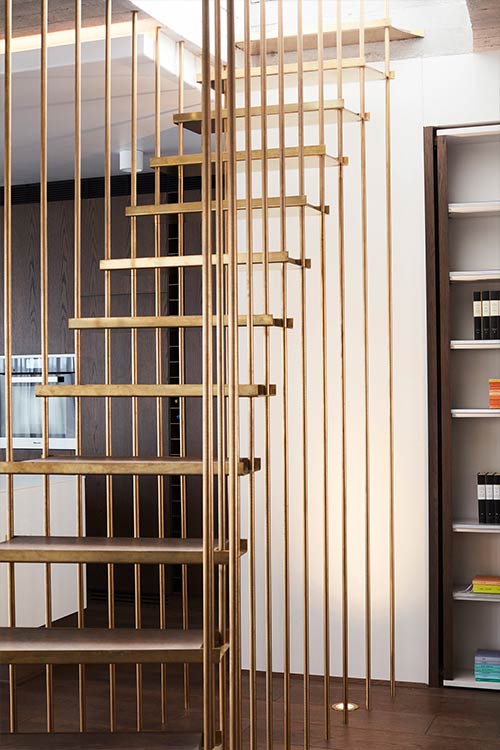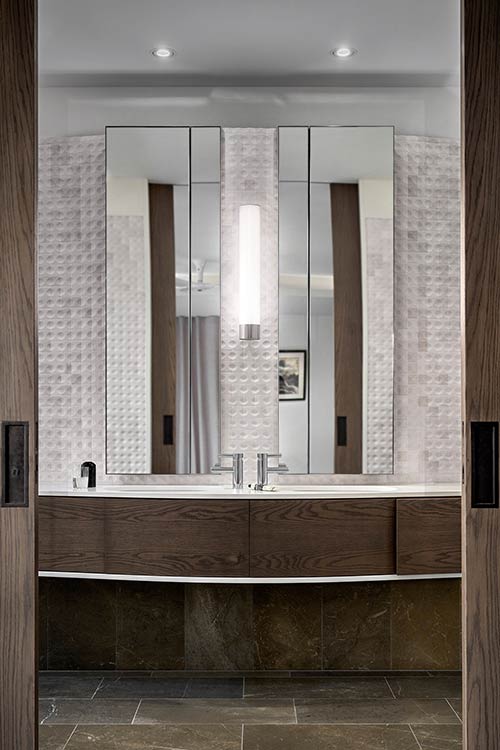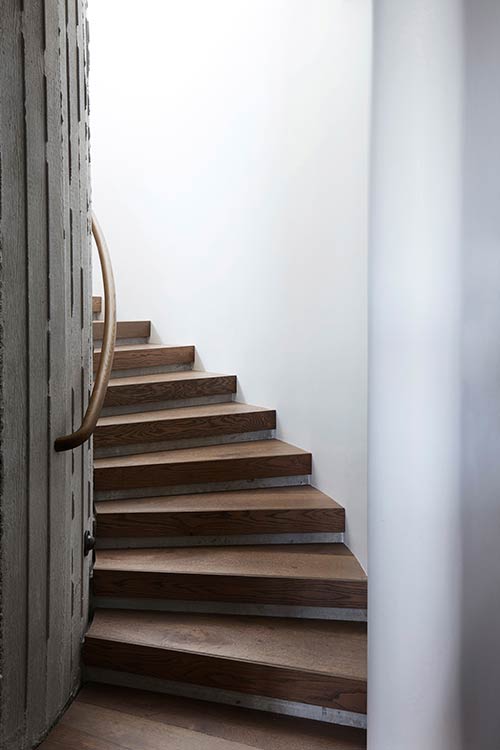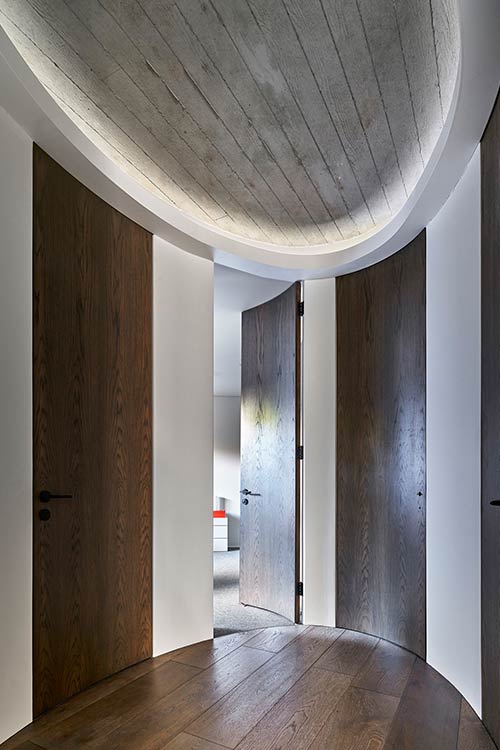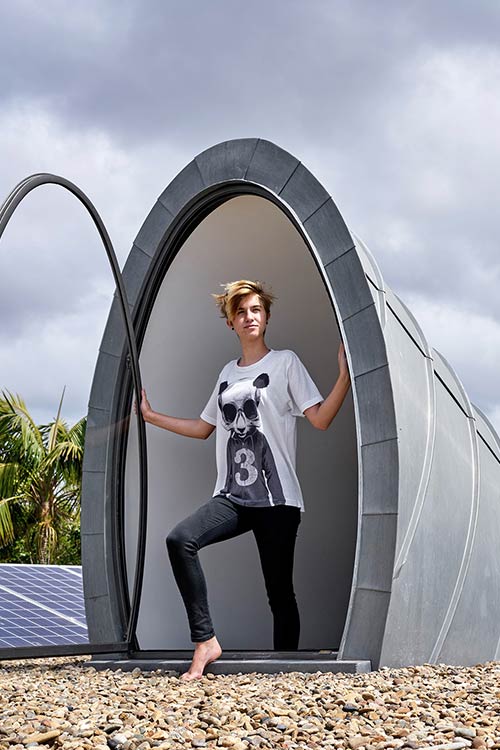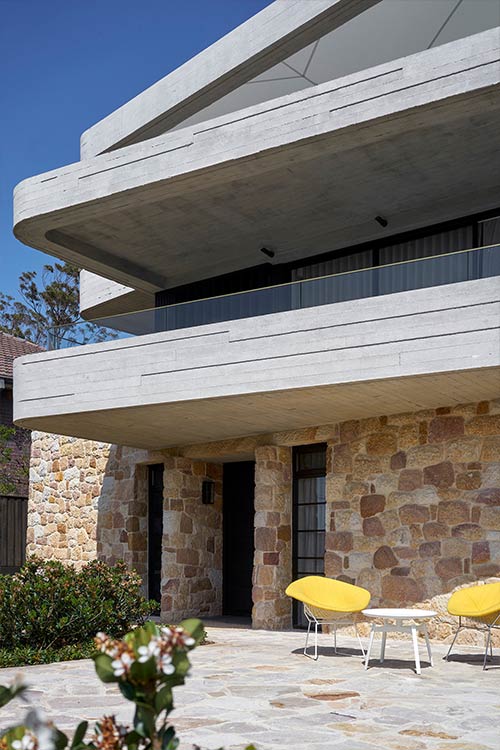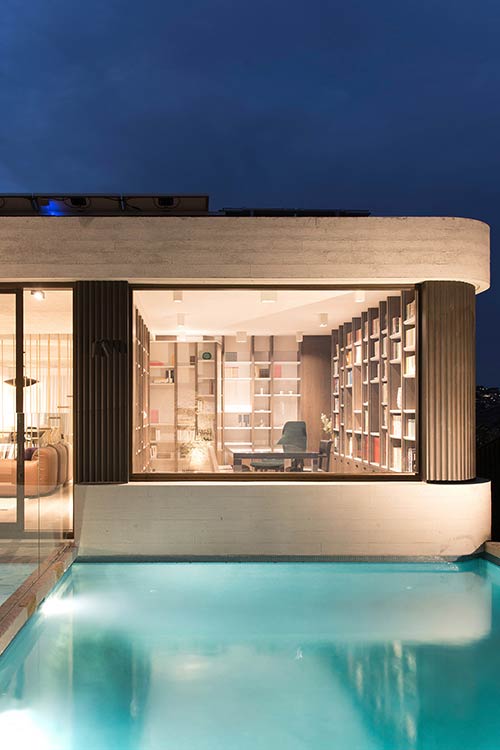 "This home was designed following a reading of The Importance of Living by Lin Yutang, which is a must read in order to gain a greater understanding of the dwelling culture in China, this explains the Dragon path that meanders to the front door and is not just necessary to make climbing the steep hill less laborious but also to soften the approach to the house and abandon the straight geometry of the road," said the architects.
Luigi Rosselli and Kristina Sahlestrom have learned much from the Chinese building culture over the course of this project's development.
"The Books house is an embodiment and crystallisation of this ancient culture in stone and concrete," the architects concluded.
Photography by: Edward Birch, Justin Alexander & Prue Roscoe