A modern home in Sao Paulo, Brazil
Geometry, geometry, geometry. That's what we learned playing Tetris as kids, among other things.
Award-winning Brazilian architects Studio MK27 took inspiration from the arcade game's order in chaos principle when naming this modern home located in Sao Paulo, Brazil.
Like the arcade game, Tetris House is made up of many different boxes / volumes that fit together, creating separate rooms that work in harmony with one another.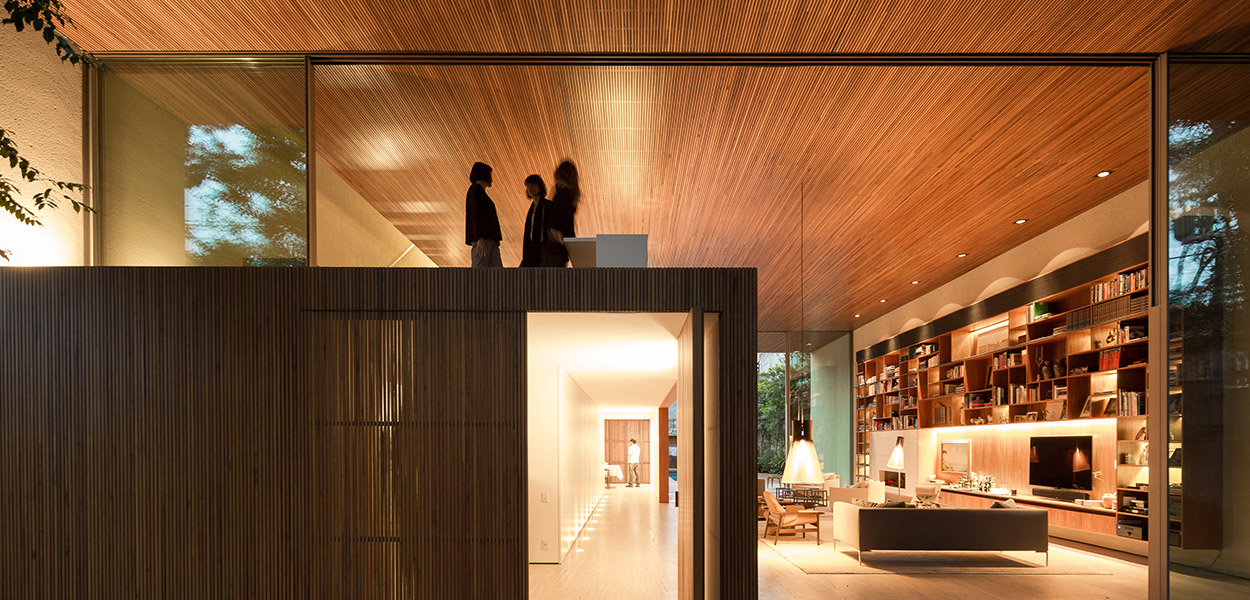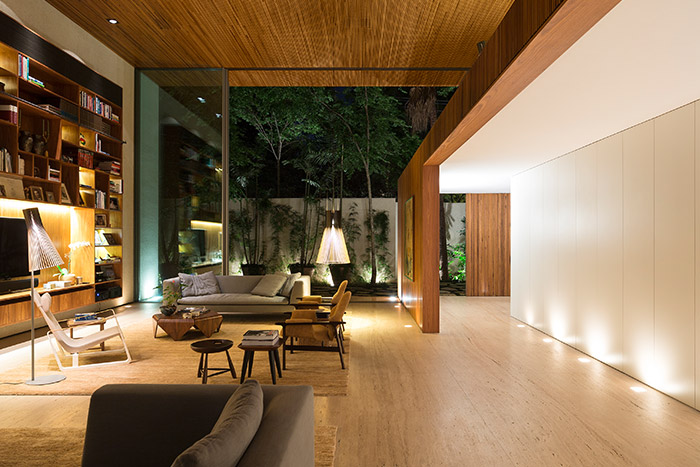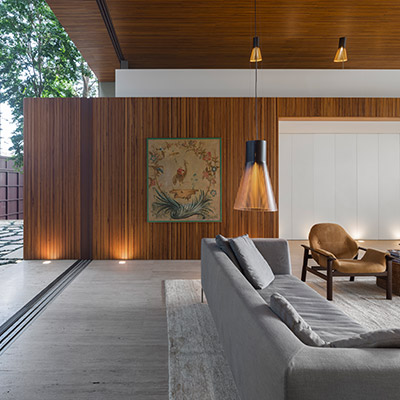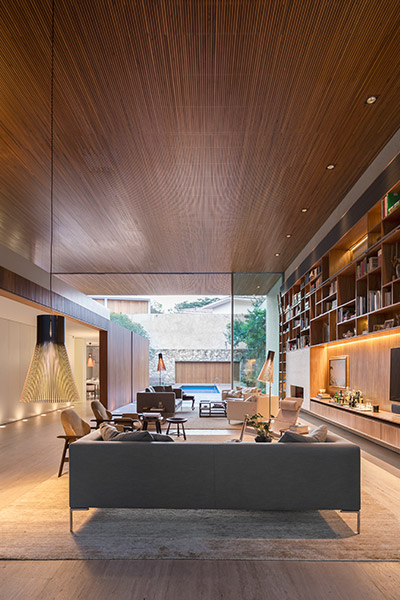 The ground-floor of the Tetris House is made up of a wooden volume, measuring 2.85 meters and 19 meters in length, that is nestled inside a ceiling height of 5.15 meters at the back and 11.74 meters at the front.
This difference in space between the two volumes becomes the open plan living area that connects the back and front of the house. The four bedrooms, including a master suite looking out to the garden in the back, are on the floor upstairs.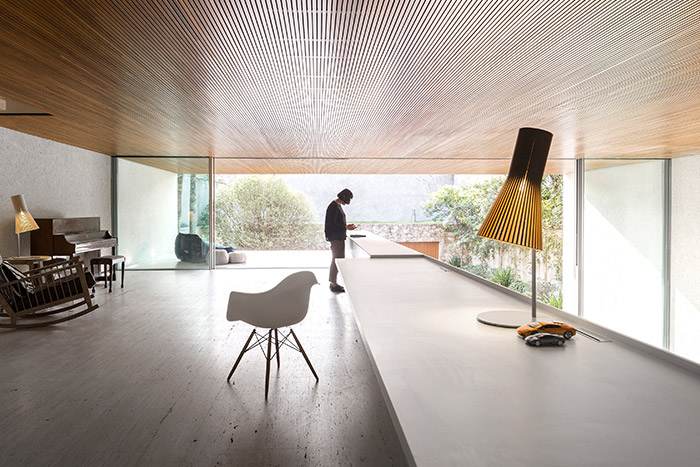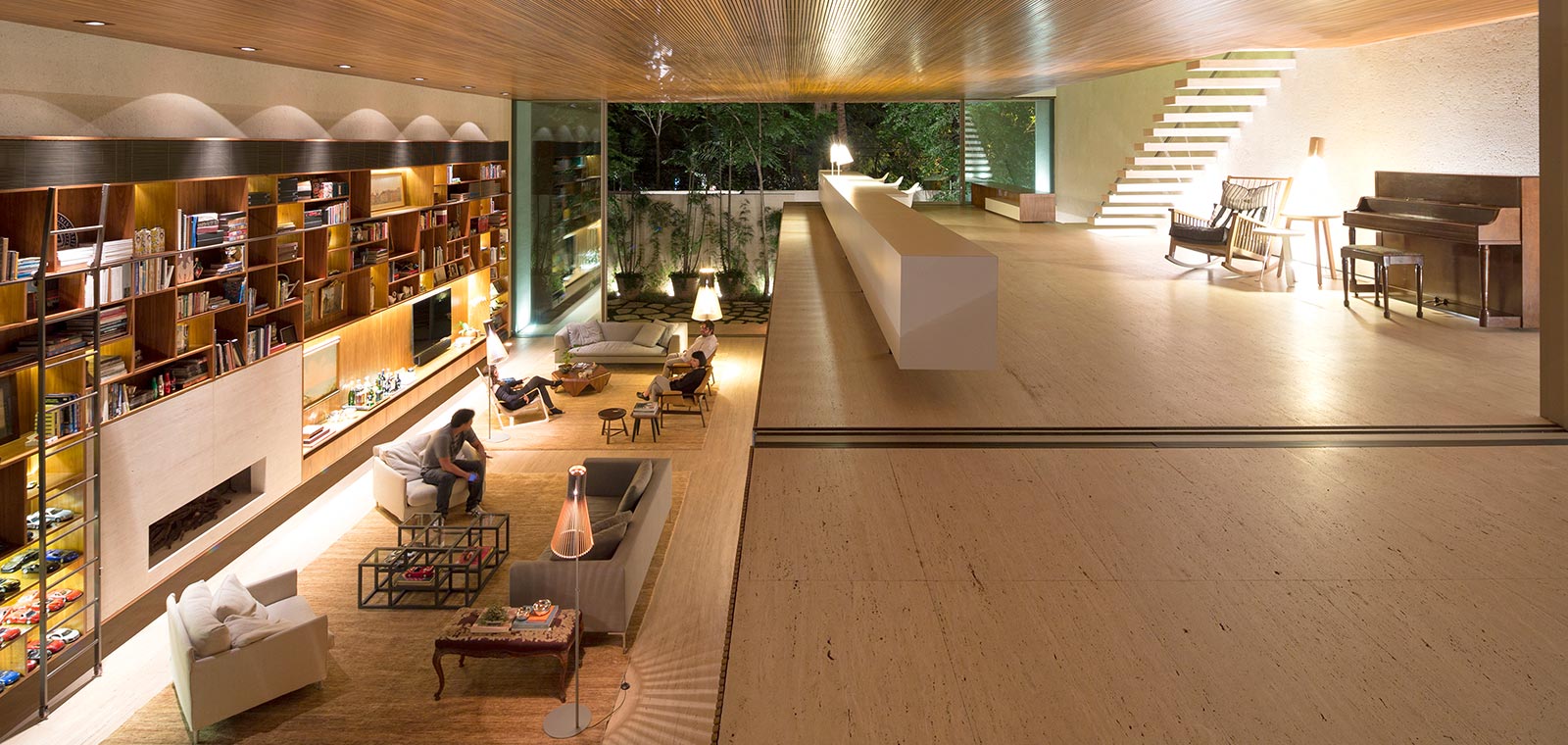 Overlooking the wooden volume that houses the washroom, stairs and dining room, is a "de dentro para dentro" esplanade, which is essentially an indoor balcony.
It is on this balcony that we also get a clear look at the warm and lovely wood slatted ceiling. These slats are not only aesthetically pleasing but serve a climate control purpose as well, absorbing heat during the day and keeping the space cool even in the Brazilian summer.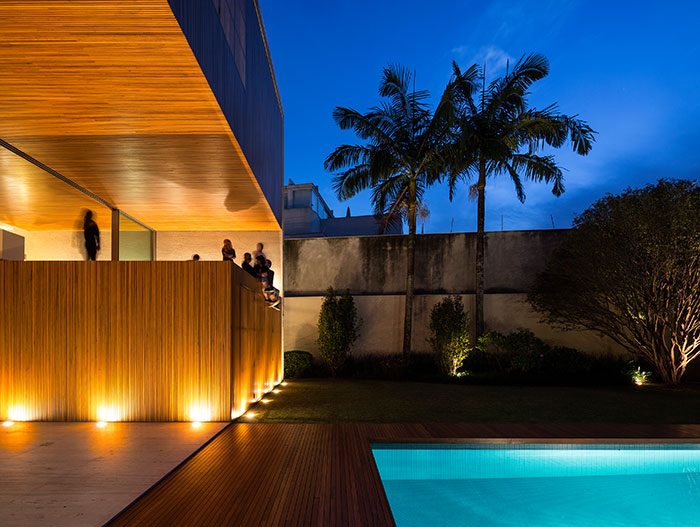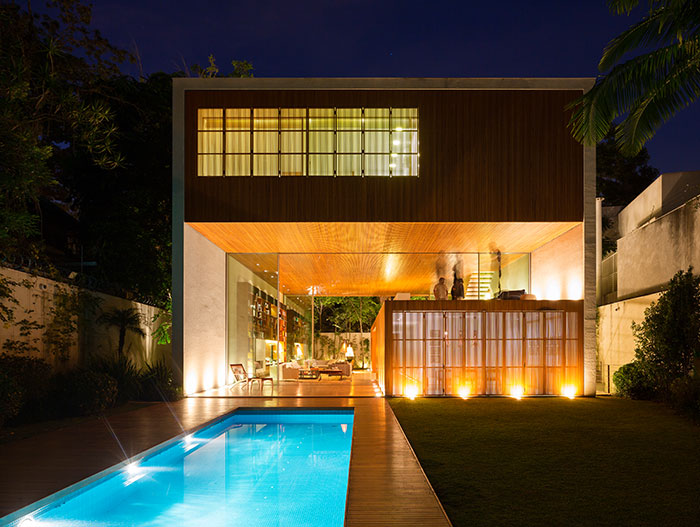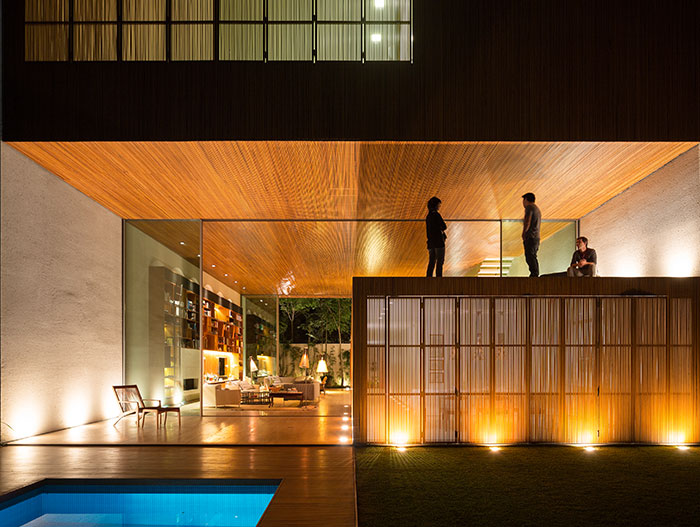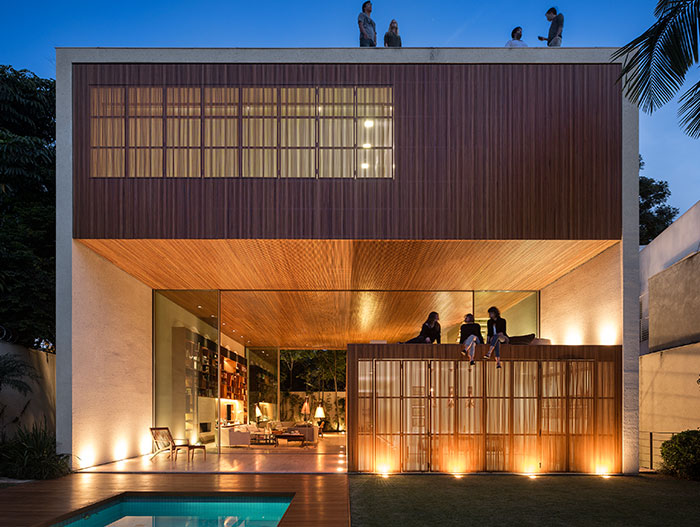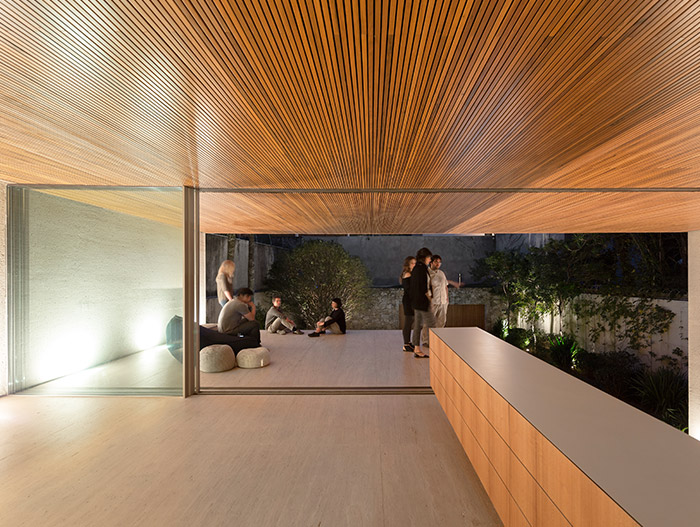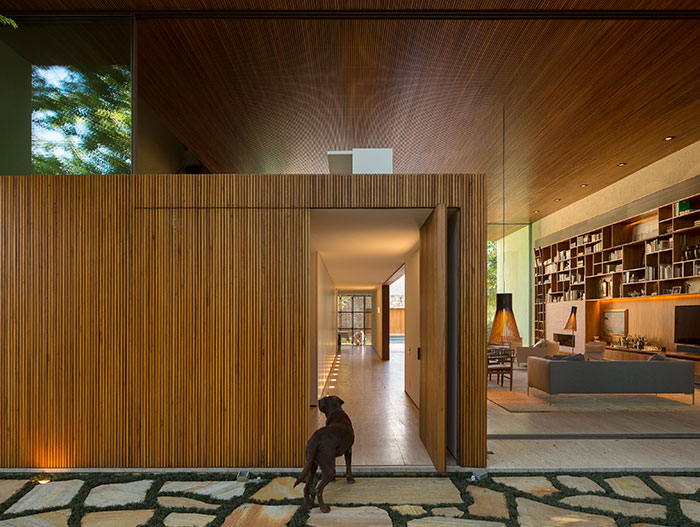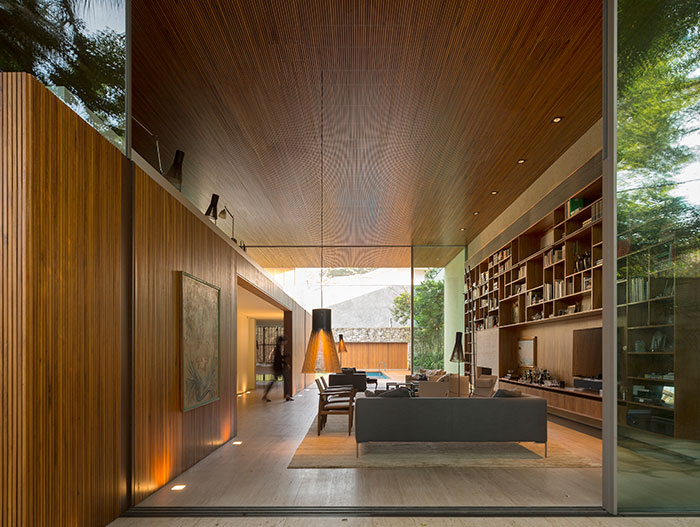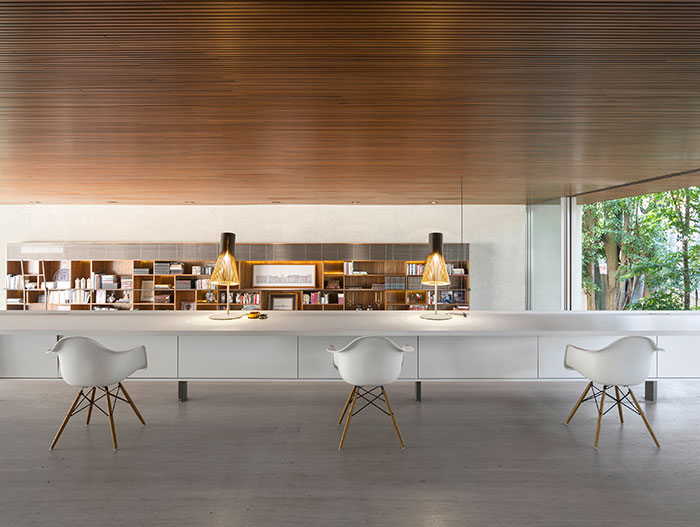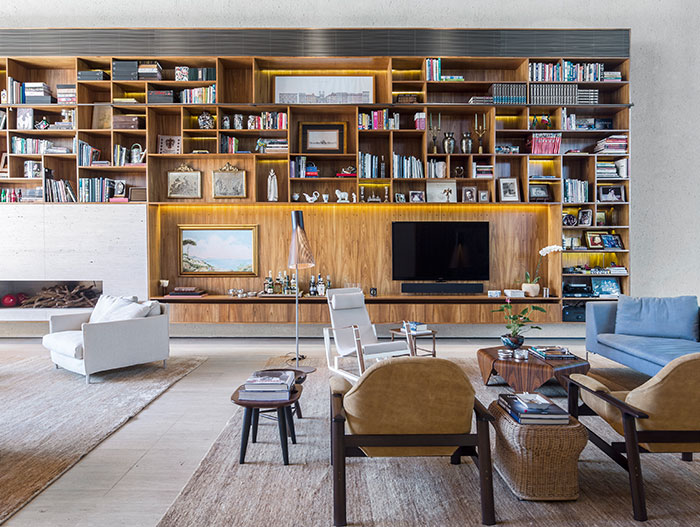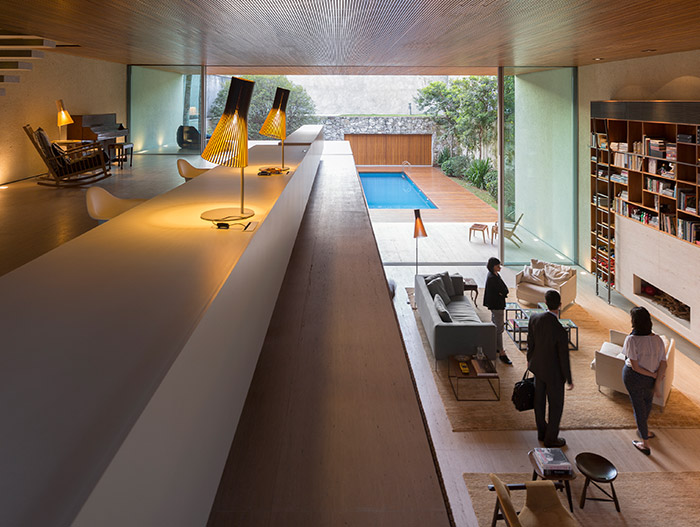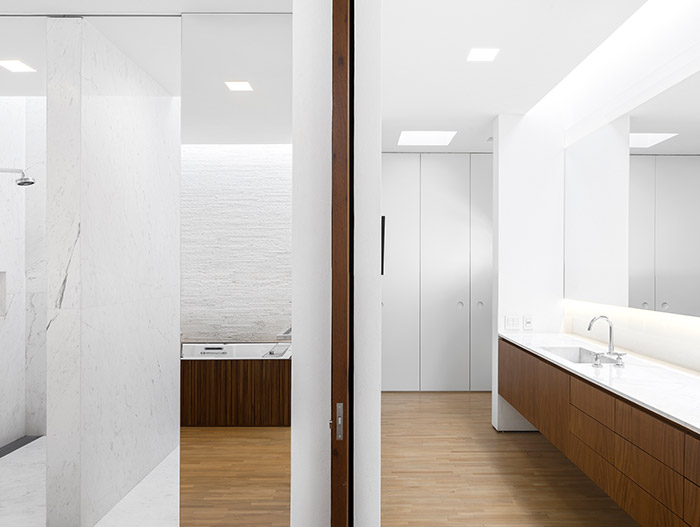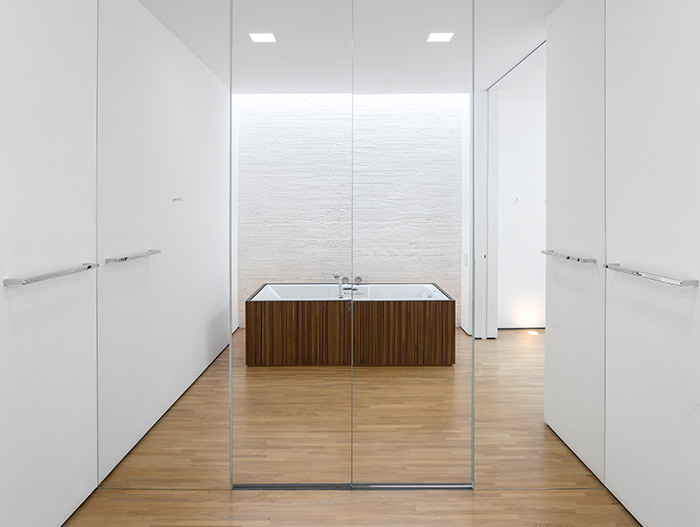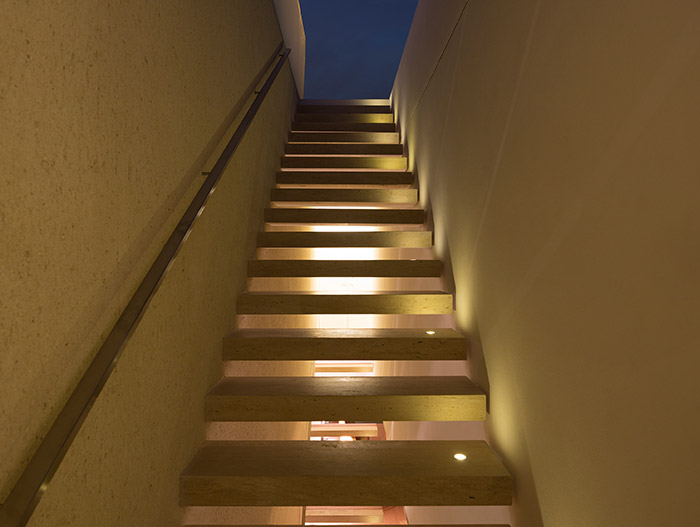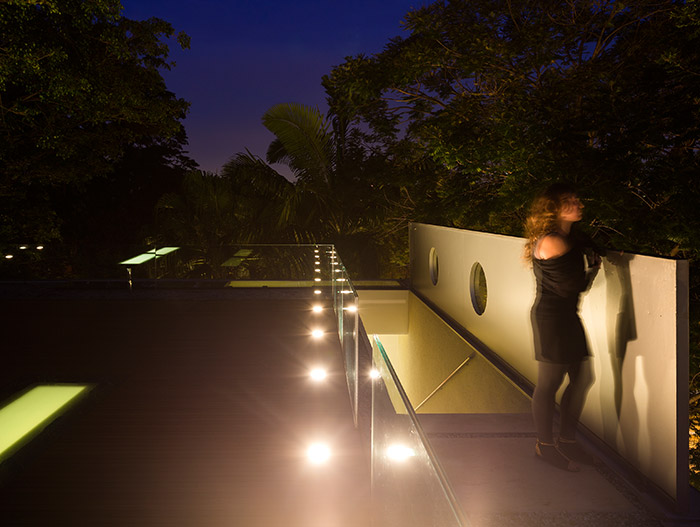 The outdoor space in the back garden is particularly inviting. Because the living area opens up into the garden, the stone flooring carries out onto the patio for a unified feel.
Tetris House clearly lives up to its name. Finding interesting perspectives and creative solutions for organizing space is what made many people fall in love with the original 1980s arcade game. And this is what Studio MK27 achieved in this modern Brazilian home's design.
Architecture: Studio mk27 - Marcio Kogan + Samanta Cafardo
Interiors: Studio mk27 - Diana Radomysler
Photography: Fernando Guerra