Ibbini Studio creates laser-cut paper vessels
Collaborating since 2017, Julia Ibbini and Stephane Noyer, the duo behind Ibbini Studio, create stunning sculptures based on geometric principles and bring together digital and analog techniques. Julia is a visual artist and designer, with a background in graphics and collage, and Stephane is a computer scientist and maker, with an interest in computational geometry.
Symbio Vessels are the studio's latest series of works. The stunning sculptures aim to "explore the notion of a traditional vessel and to contrast that by introducing abstract structural modifications, complexity and detail achievable through algorithms and computational geometry."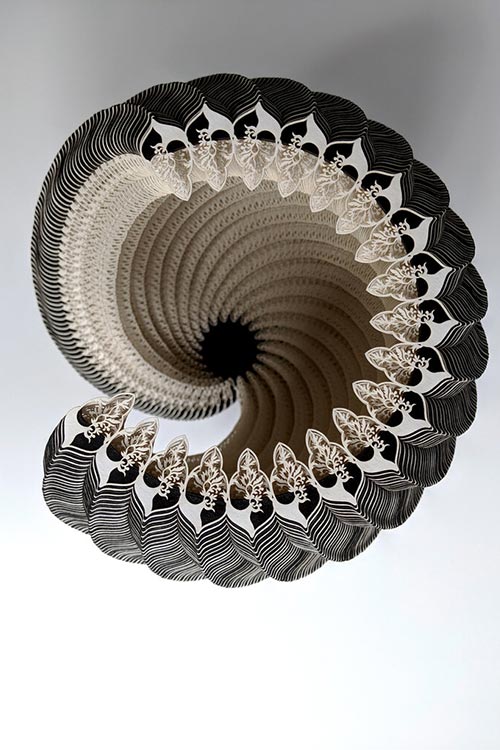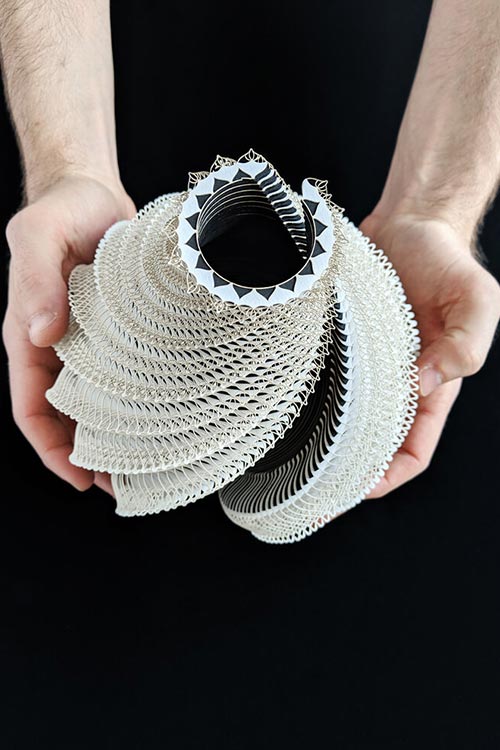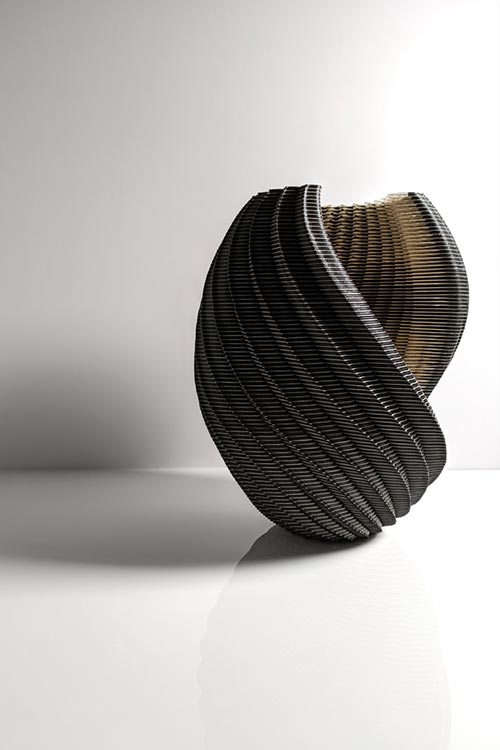 To create the sculptures, the individual elements are hand-drawn by the artist, then refined and arranged using digital design tools to create the final shape. Each vessel is assembled by gluing the hundreds of laser-cut paper layers together by hand.
"The build process revolves around both a sequential back-and-forth and an interactive collaboration between human and machines," the studio explains. "Organic hand drawn elements, arranged in a rigid structured pattern around a form developed using algorithmic calculations, yet built by hand, produce a whole that is highly complex, detailed, precise - but organic and imperfect at the same time."
To learn more about Ibbini Studio's work, you can visit their website.
Photography courtesy of Ibbini Studio