Luigi Rosselli Architects designed a two-storey addition surrounded by a swimming pool
More than 100 years of history are confined in this early 20th-century Sydney cottage. Despite the charm of the old building, the exterior spaces were poorly designed, deterring the owners from using the space to its full potential. Luigi Rosselli Architects designed a modern two-storey addition surrounded by a swimming pool, to suit the owners' needs.
"The wraparound swimming pool plays the starring role in these alterations and additions and becomes the architectural pivot that binds one hundred years of history," explained the architects.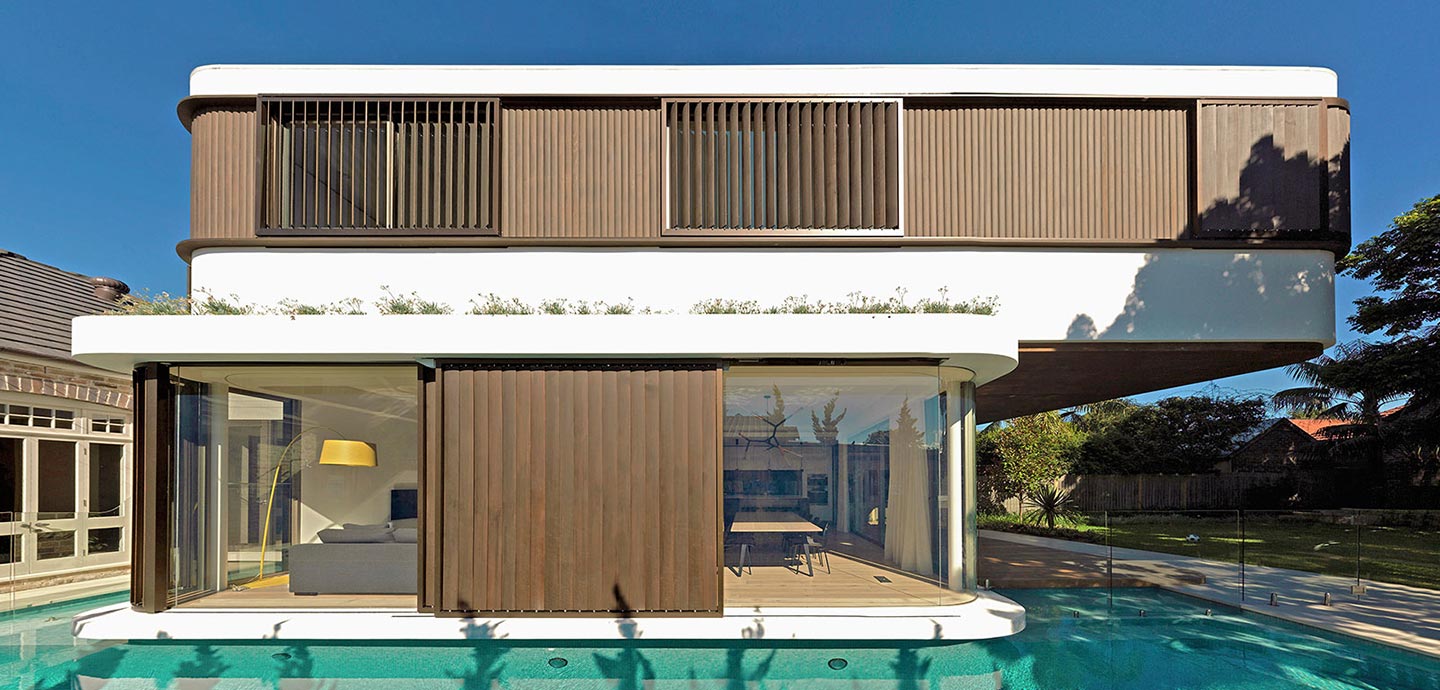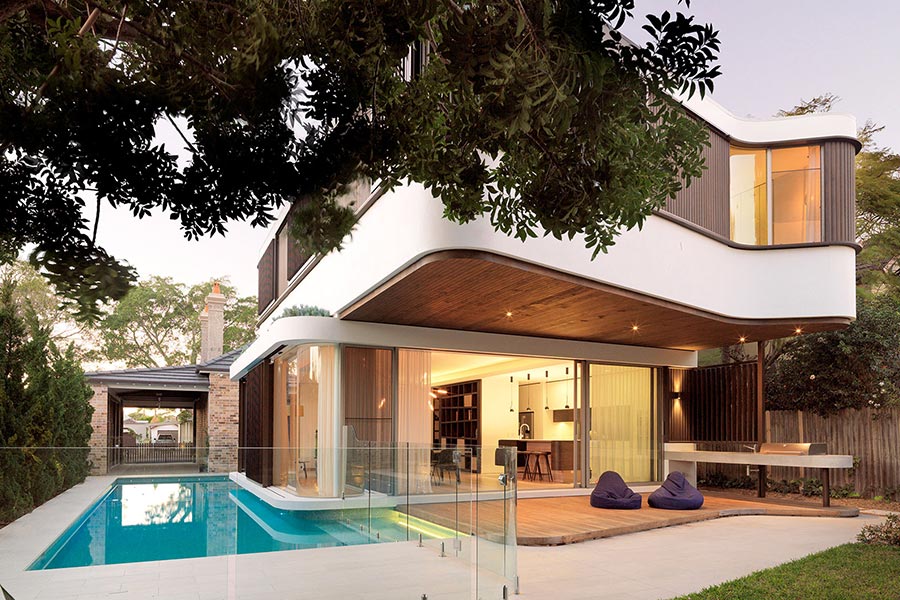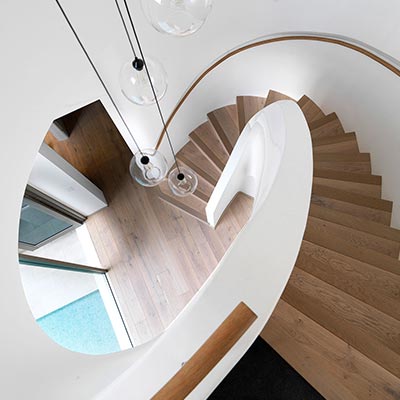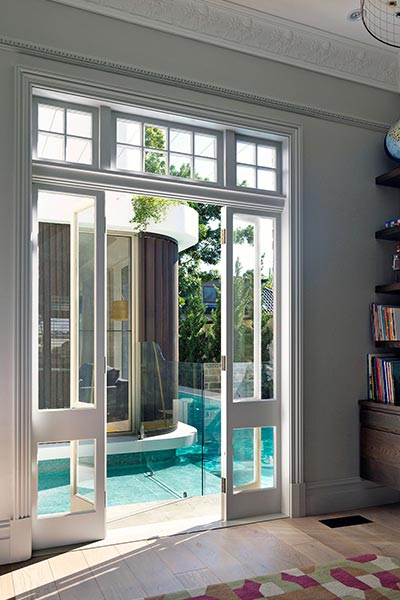 "The organic two-storey addition at the back of a single storey 1910 cottage is surrounded by a swimming pool and the water is the focus that holds the two distinct sections of the house together," said the architects.
The spiral staircase links the old house to the addition.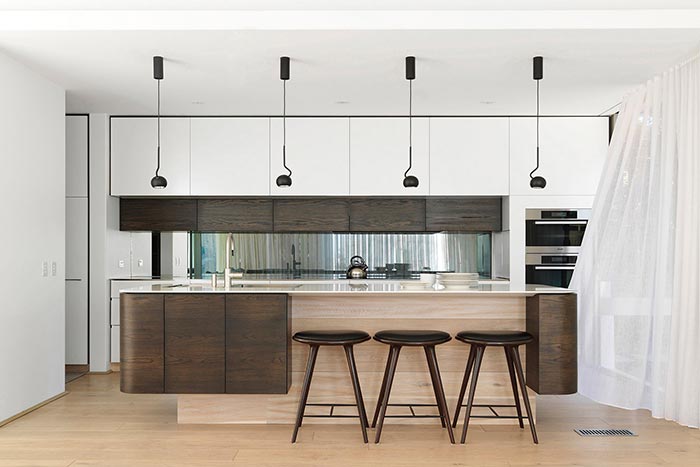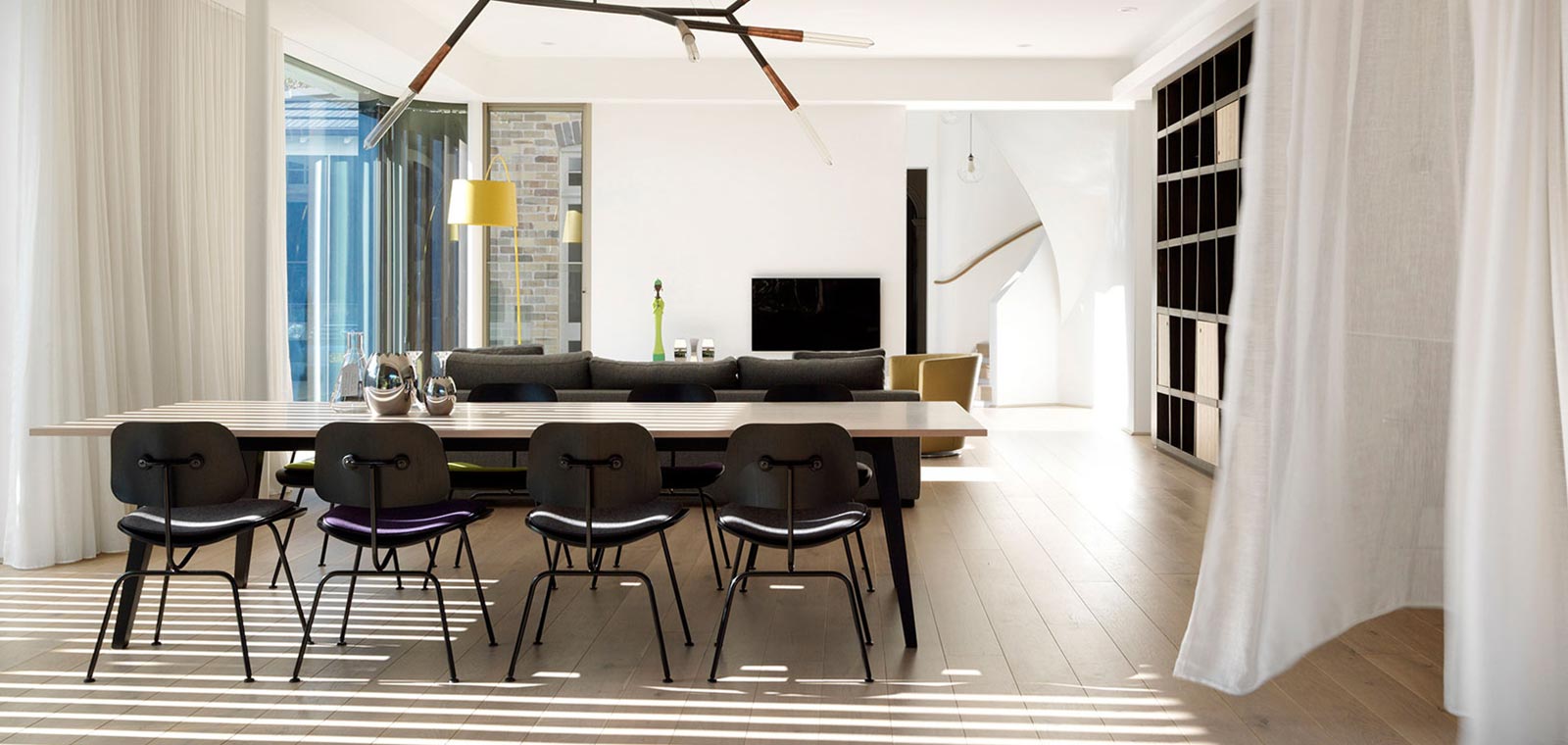 The public area, which includes an open-plan kitchen, dining and living area, is positioned on the ground floor and opens up to the deck and swimming pool through floor-to-ceiling glass windows. The private areas are located on the upper level.
"The first-floor bedrooms cantilever towards the backyard, being larger than the ground floor living spaces. The two rectangular volumes are shifted, each with different wall constructions: very glazed and open downstairs, and closed upstairs," said the architects.
Motorized sliding shutters provide privacy when needed.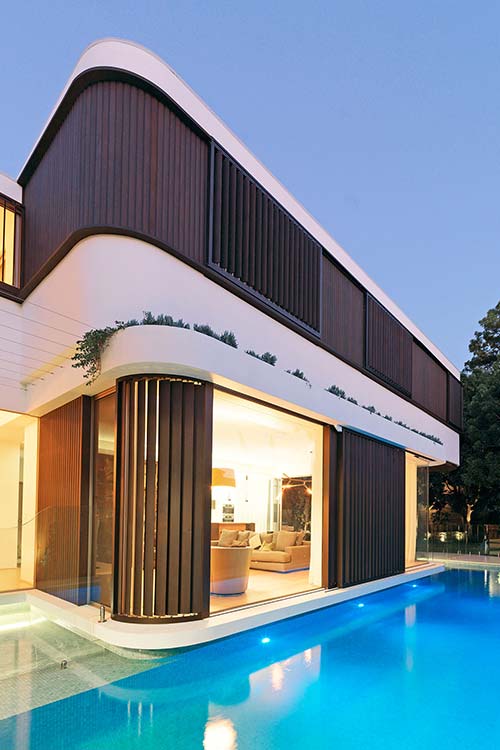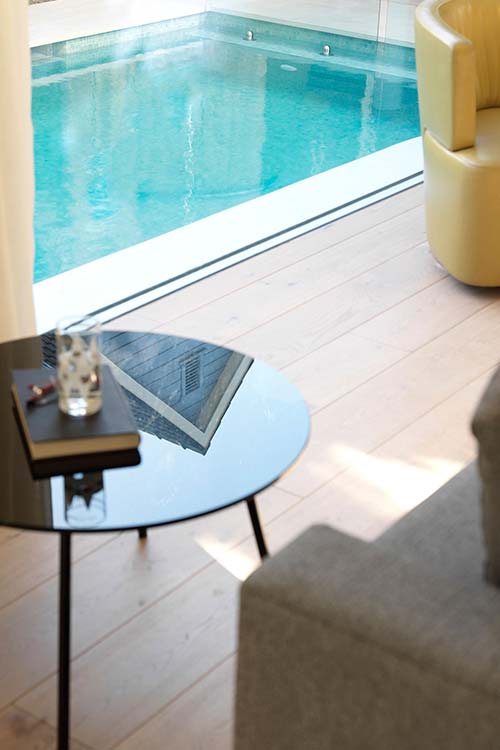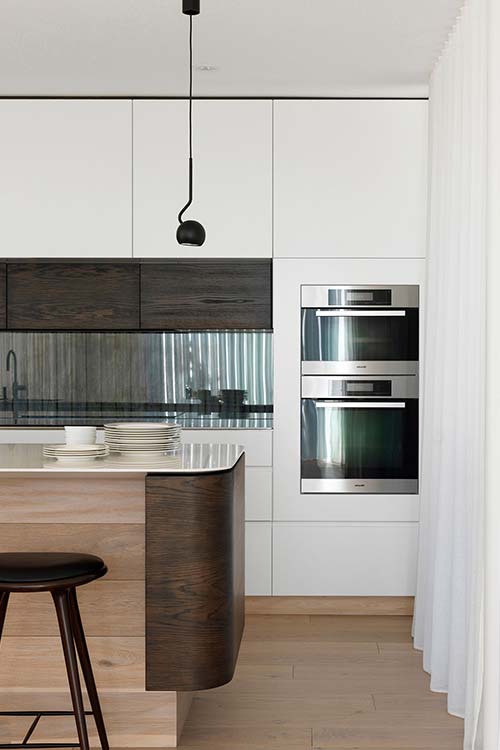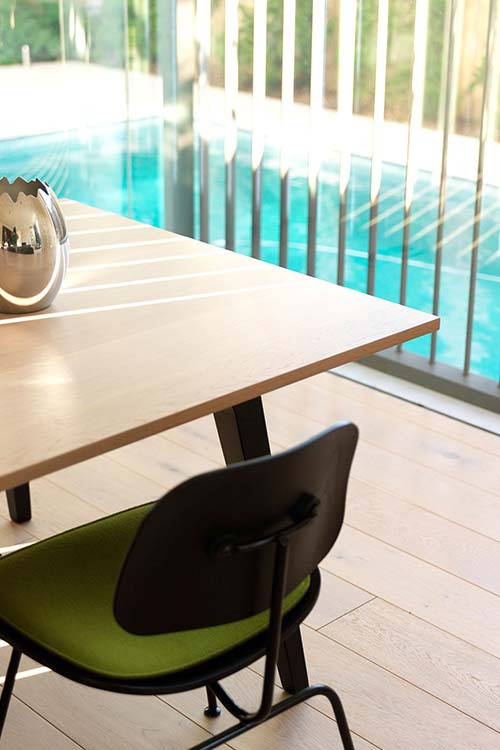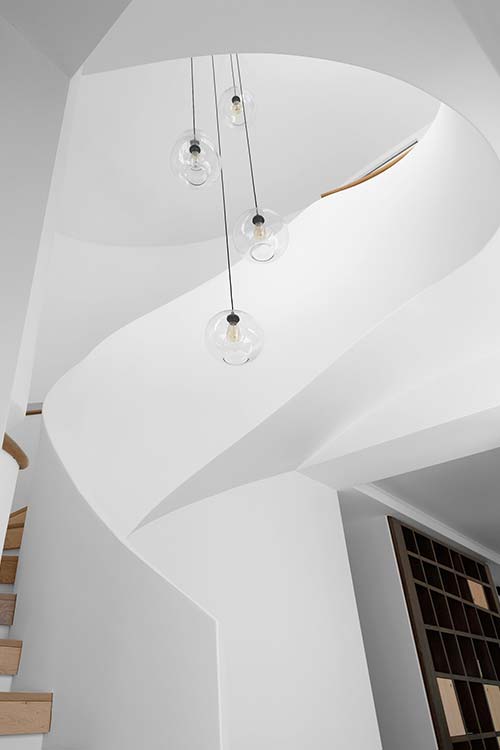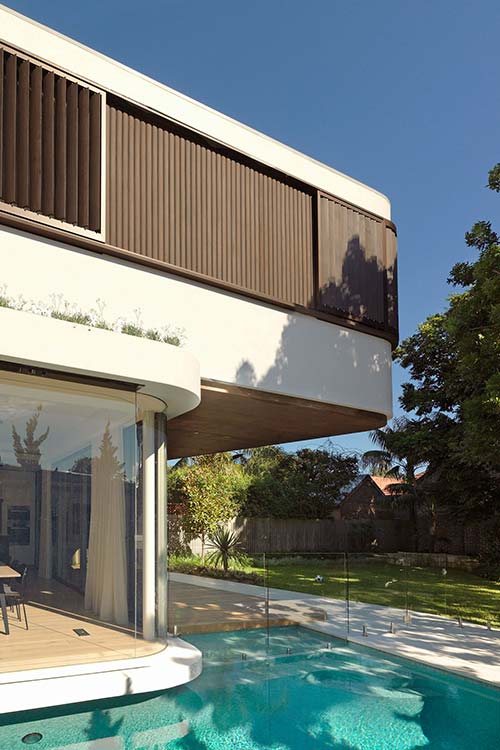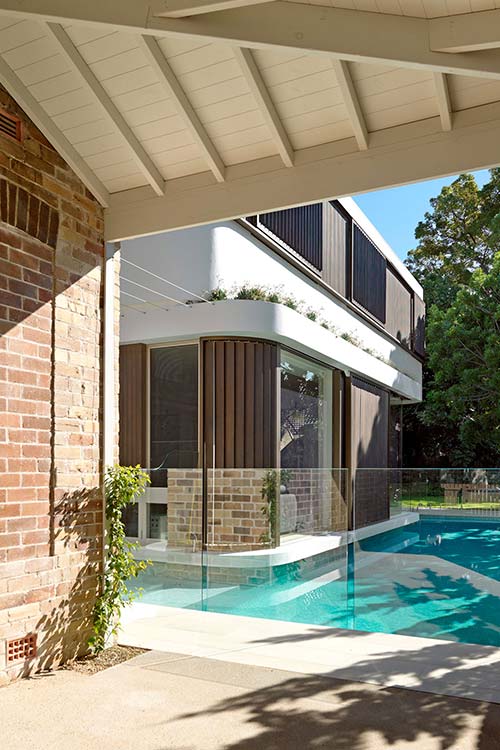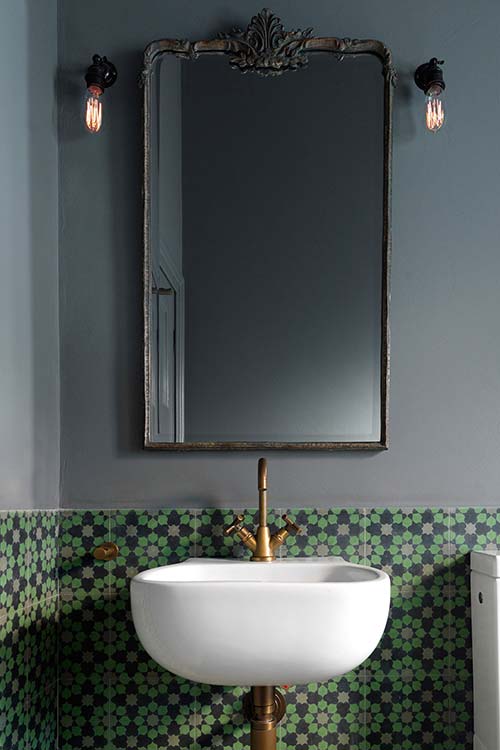 The veranda is also new but detailed with traditional exposed rafters and ceiling lining boards.
"By extending the front veranda out to the side of the original cottage it provides a tandem carport, reinforcing the street presence and proportions. Old building techniques were adopted to construct this section, while at the rear cantilevered technology, motorised sliding louvre screens and large plate glass windows give this house a very liveable, comfortable addition," the architects concluded.
Photography by: Justin Alexander