Designing a stylish home while overcoming constraints
Kariouk Associates faced several constrains when designing the Westboro House, a stylish home with neutral color palette, located in downtown Ottawa, Canada. Extensive code limitations regarding side windows combined with a puzzling difference in neighboring lot heights of approximately 2.5m required special planning.
The contemporary design revolves around a two storey, light-filled raised garden courtyard. Despite taking up some of already small permissible building area, the garden allowed for an extensive amount of glass that otherwise, due to restrictive building code requirements, would not be possible.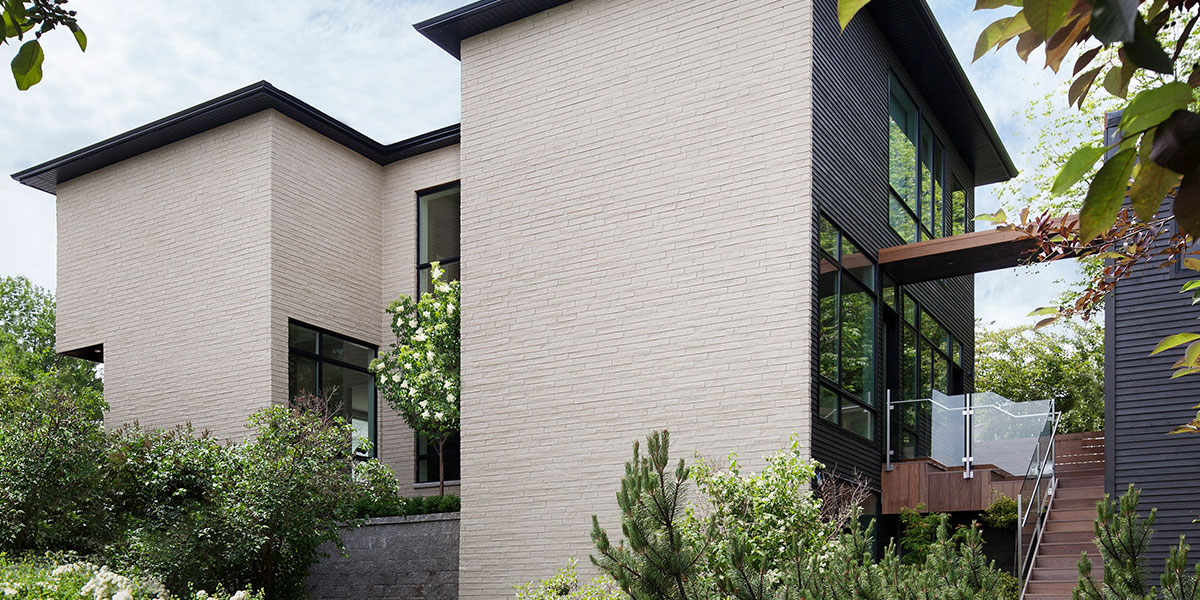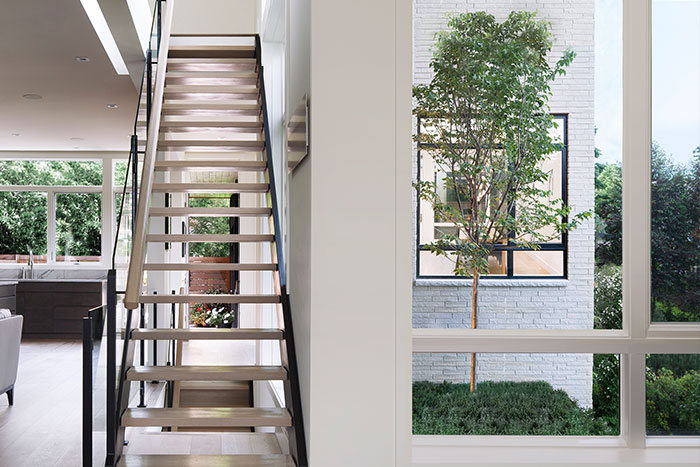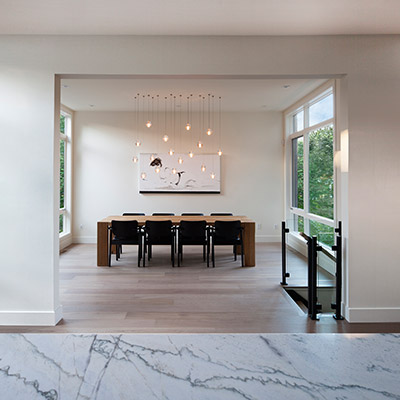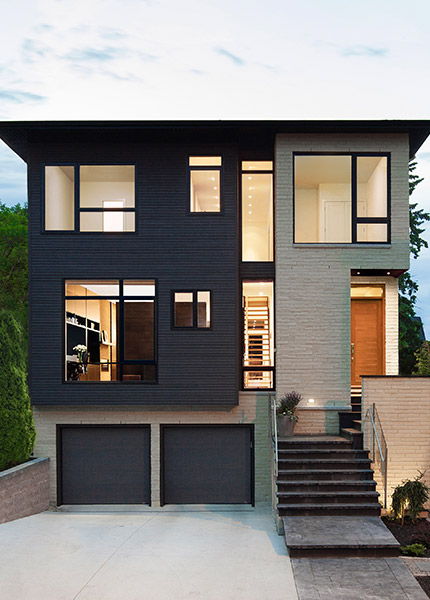 The courtyard's lot-line side remains open, while its three interior sides are fitted with windows that allow natural light to enter the home on both living floors.
The courtyard is filled with ornamental plants, making the focus point for each of the primary living spaces. Upon entering the stylish home, guests are immediately presented with a series of linked views that unite the front and back of the property.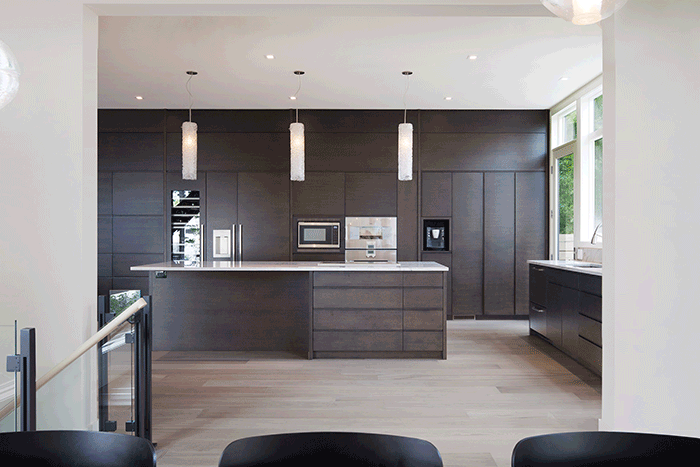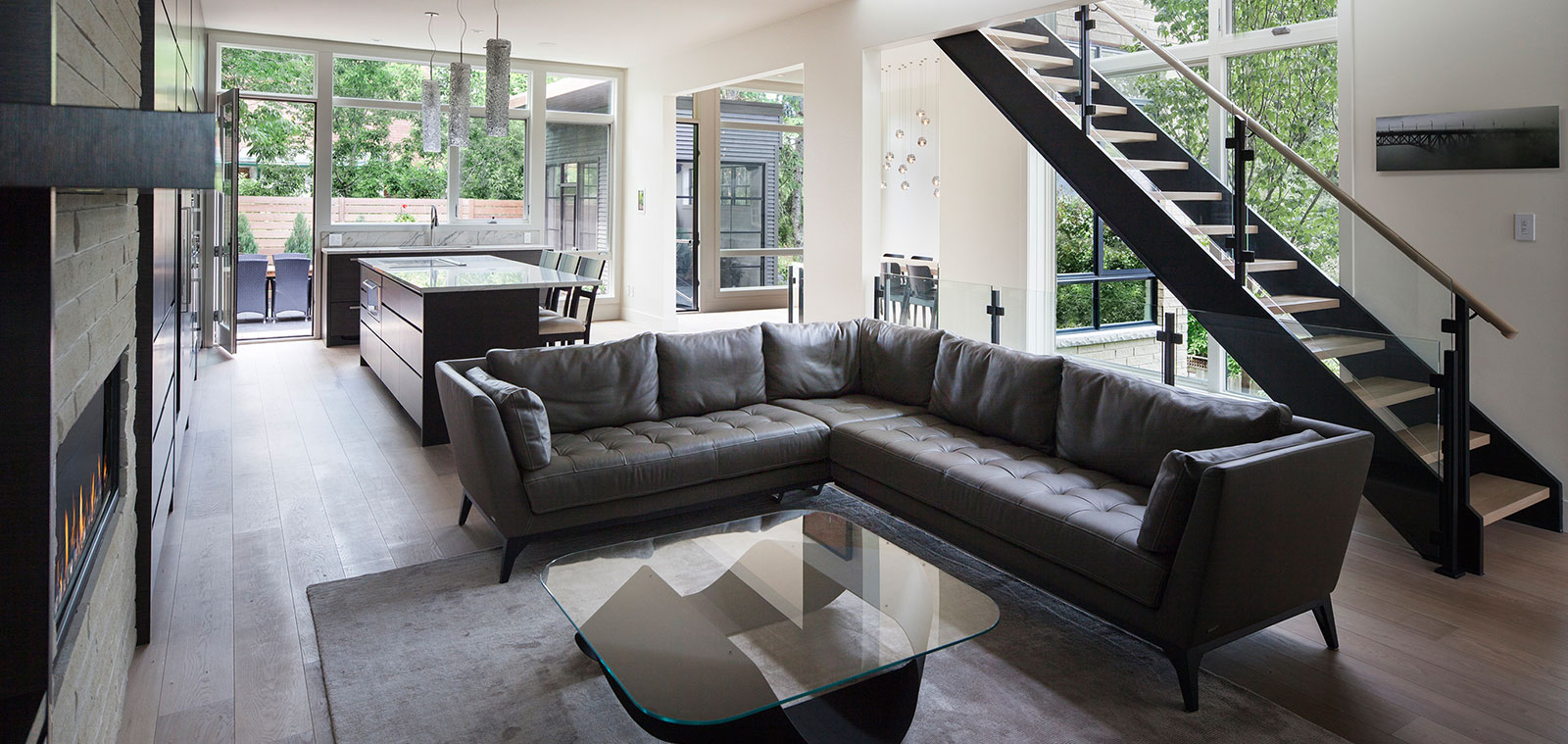 A sense of privacy is created, despite the numerous and large windows that were achieved, as the main living areas begin a full-flight above street level. A slate and glass entry stair and walkway create a generous arrival point for visitors. Likewise, the entry stair/foyer volume is clad in white masonry in order to visually advance and welcome visitors towards the walkway.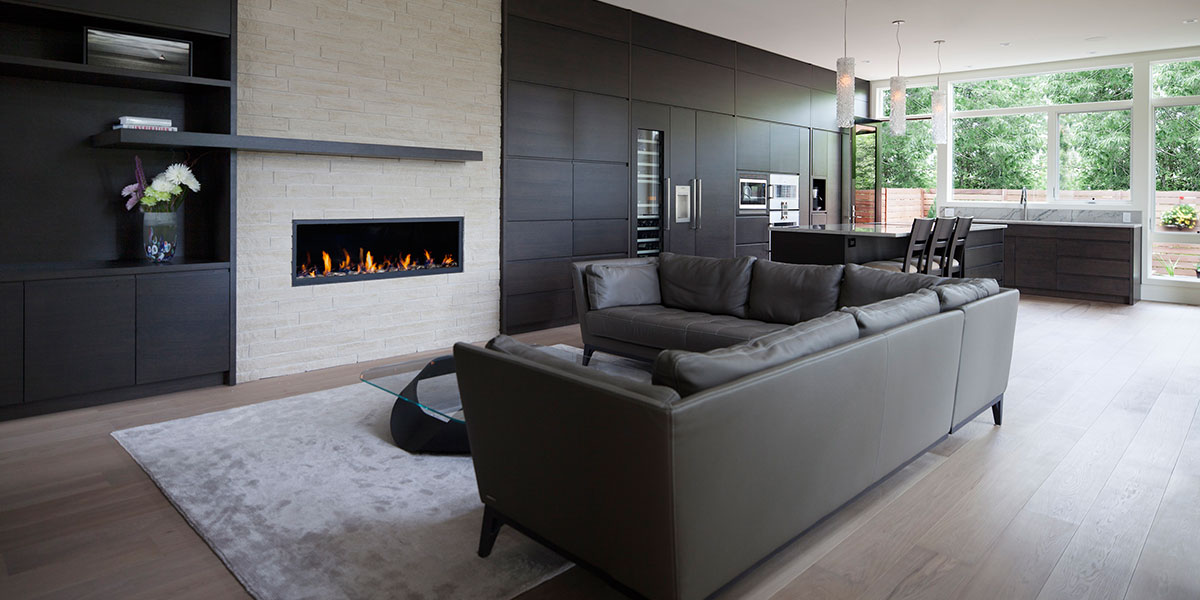 The open-space living room and kitchen area provides easy access to the formal dining room and offers great views of the terrace and the three-season reading pavilion. The reading pavilion is one of the client's favorite places to stay, due to it's linked views to the front of house and vicinity to the large terrace and rear garden.
A neutral color palette was chosen for the interior and exterior giving the Westboro home a very stylish and modern look.
Photography by: John Kealey