House in Austria accommodating three self-contained apartments
This stunning home of a family of entrepreneurs is located near the top of Bachlberg, in very quiet area near the woods, overlooking the provincial capital of Linz.
The owners asked destilat to convert the existing property into a modern apartment house with three living units.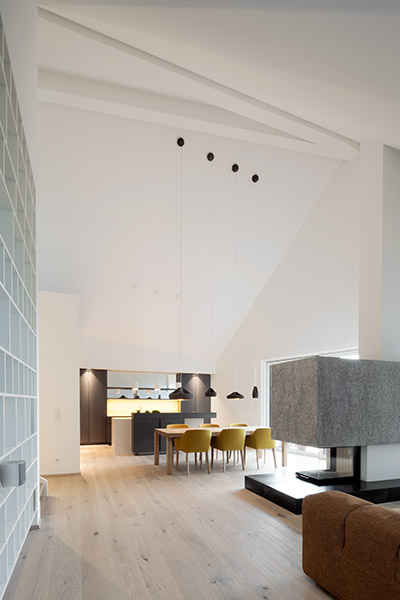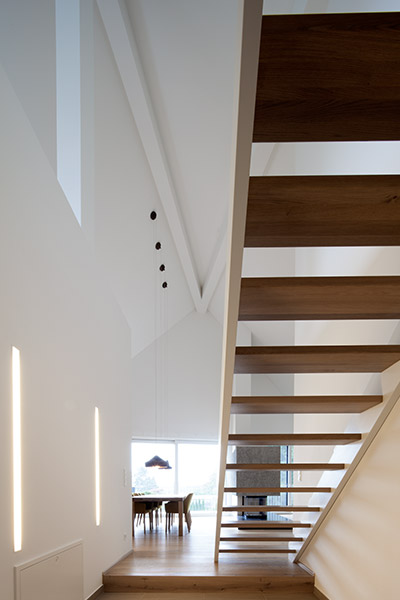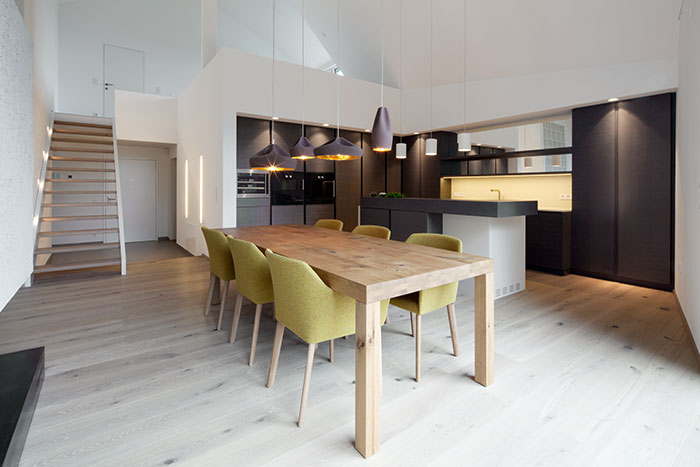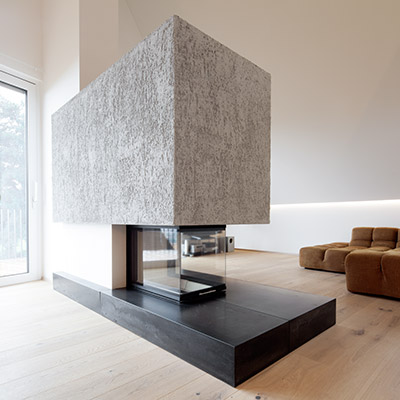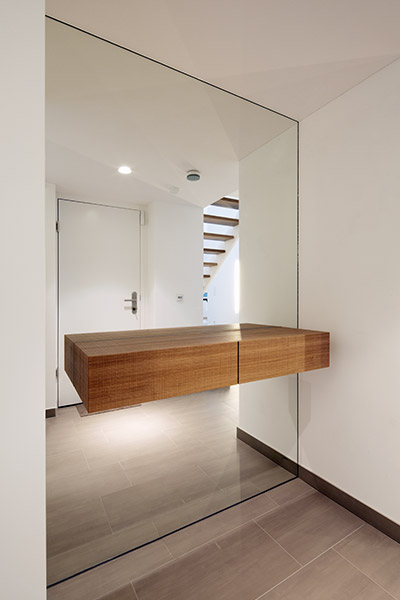 Diverse apartments
House B.A.B.E. was gutted and rebuilt from the level of the existing concrete pedestal, with the storeys above rotated slightly to shelter the entrance and make the most of views towards the Alps.
The self-contained apartments of this house have very diverse characters and usable floor areas ranging from 140 to 200 sq m.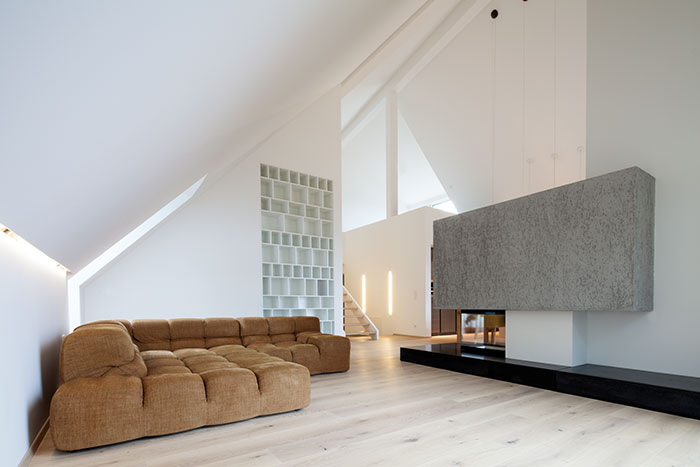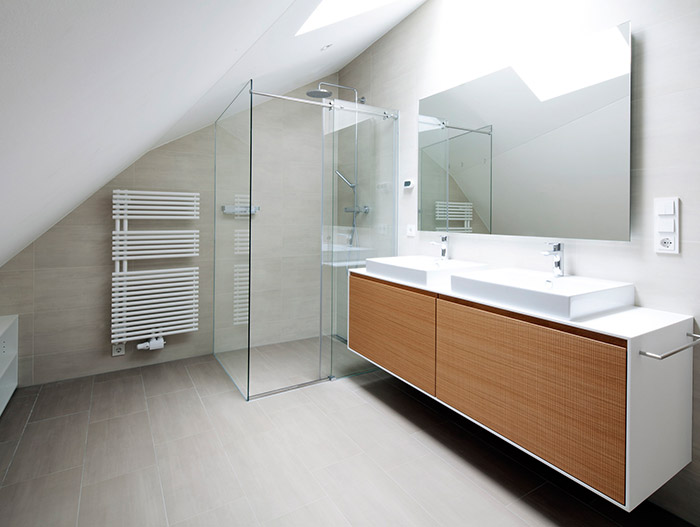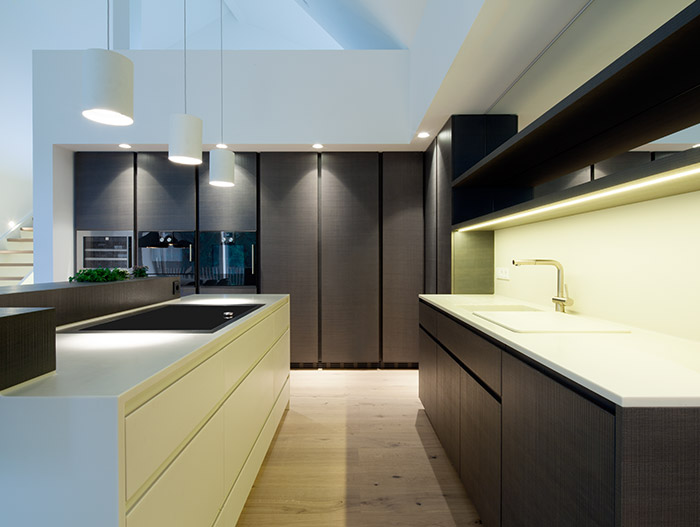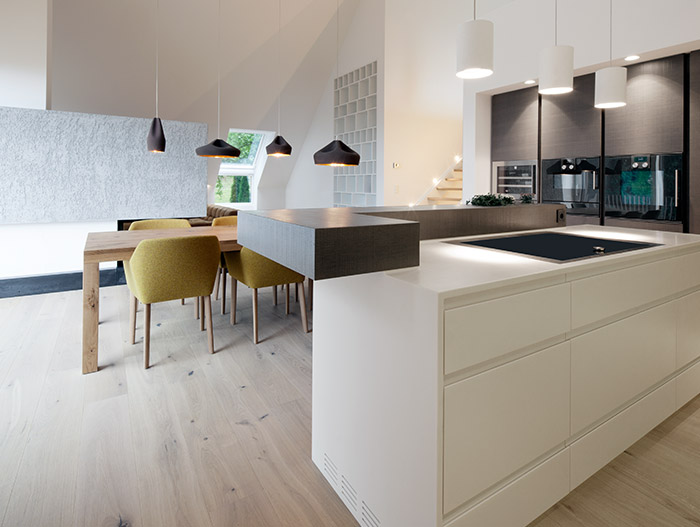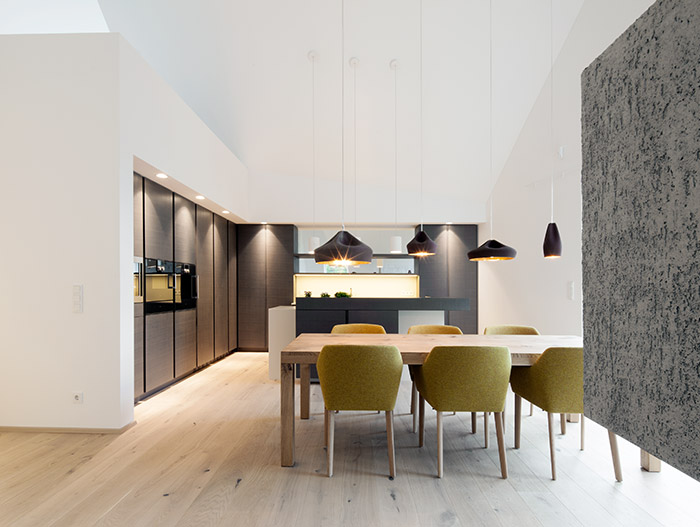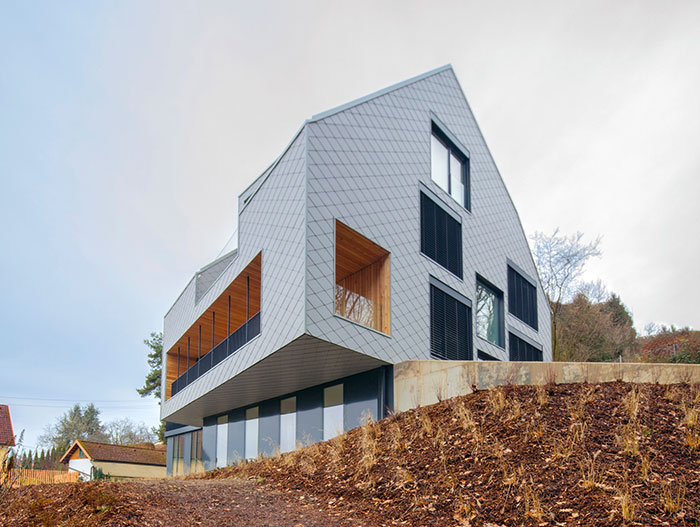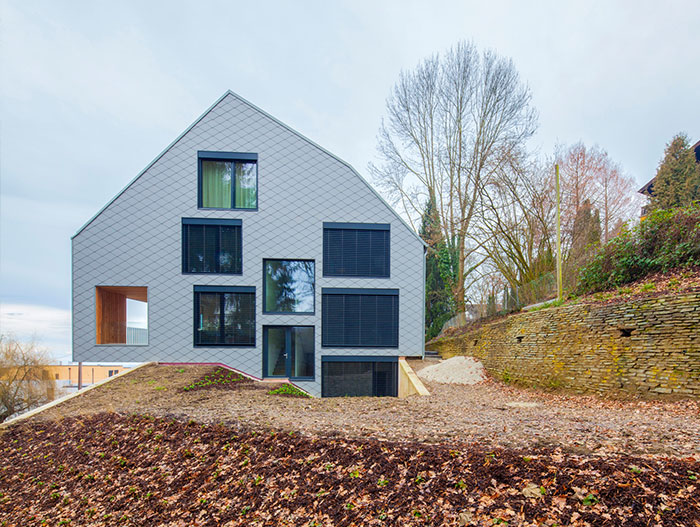 The former indoor pool area on the ground floor was converted to an apartment with direct access to the property's garden.
The crown jewel of this building is the penthouse with its open living, kitchen and dining area and up to 6.5 meter high, open pitched roof and a gallery.
A massive open fireplace is the almost archaic centre due to its reduced design as well as its concrete base and rough plasterwork.
Besides the impressive main room, which includes a gallery, the entrance area as well as the bathrooms were individually designed to meet the client's requirements.
Photography: Courtesy of destilat