Warm and inviting Hollywood penthouse
Over the course of two years, the Pepe Calderin Design team remodeled a penthouse space in Hollywood, Florida to give a retired couple their dream home. The Hollywood penthouse space was just about 7,000 sq ft and featured spectacular views of the ocean.
By using a soft color palette of whites, grays, taupe and pairing them with shiny metals, the design team was able to give the space a modern, elegant look.
The living room featured 20-foot floor-to-ceiling windows, which provided plenty of natural lighting throughout the day.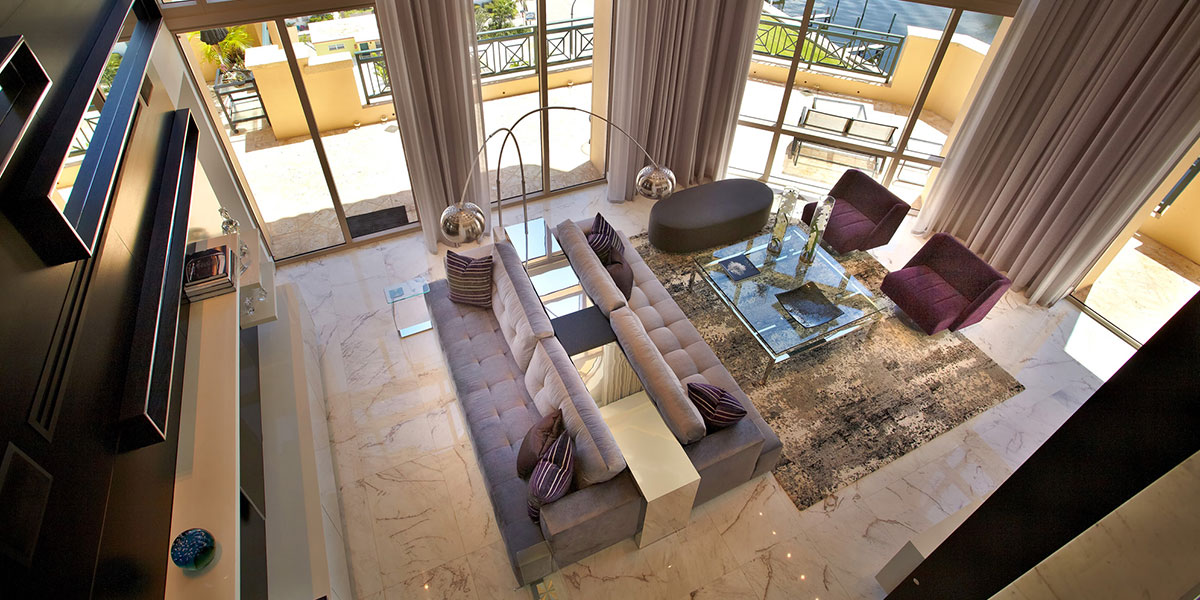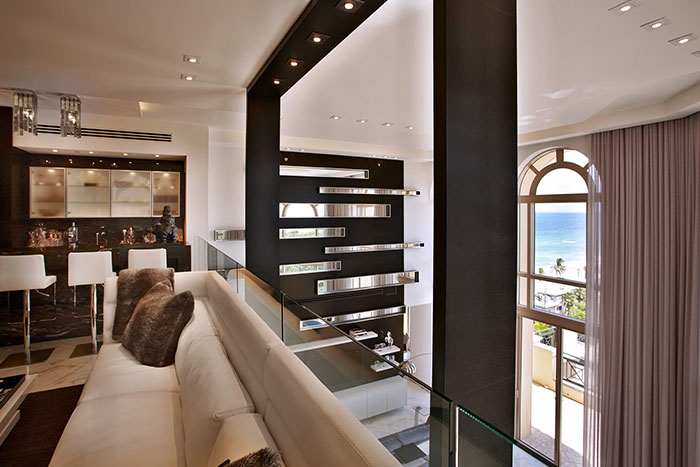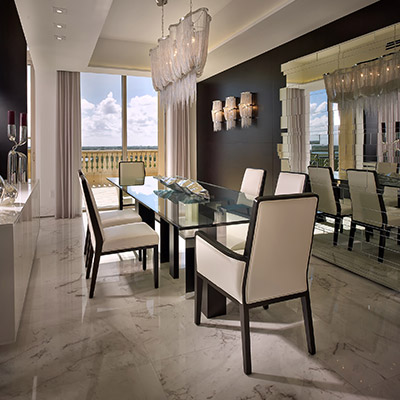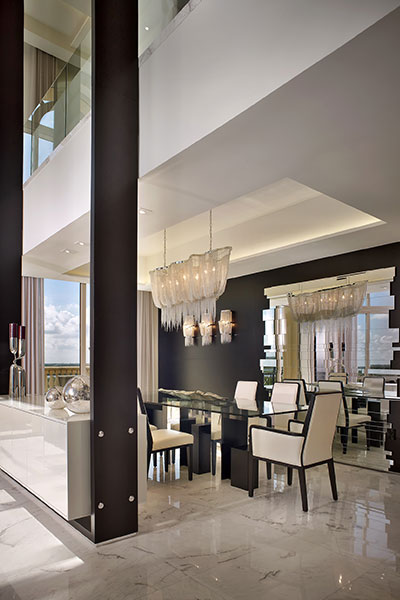 The main thing that catches anyone's attention when walking into the dining room is the custom designed, voluminous glass-topped dining table and chairs. The wall mirror lends itself to creating more space inside of the room.
To add a distinct touch to the kitchen, the designers opted to have lower and upper cabinets in a shiny taupe lacquer and a dark gray matte finish. The countertops were made of white granite countertops, and were paired well with the glass tile backsplash that featured a myriad of shades.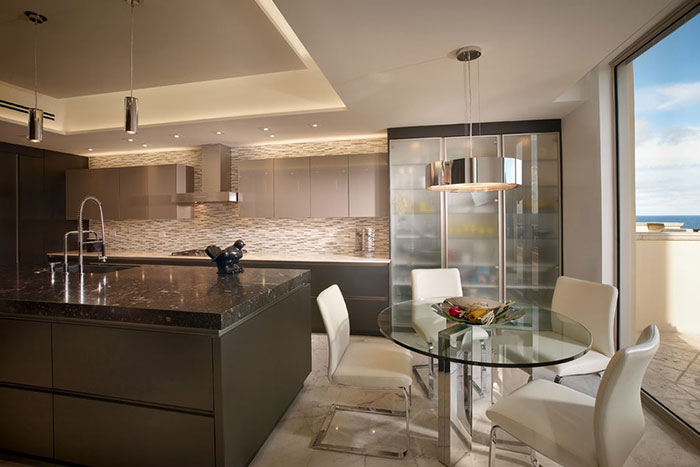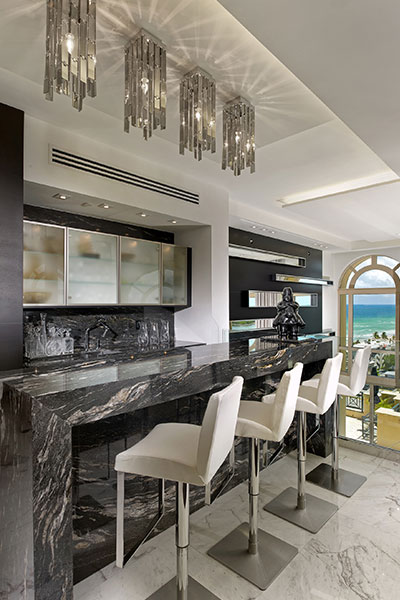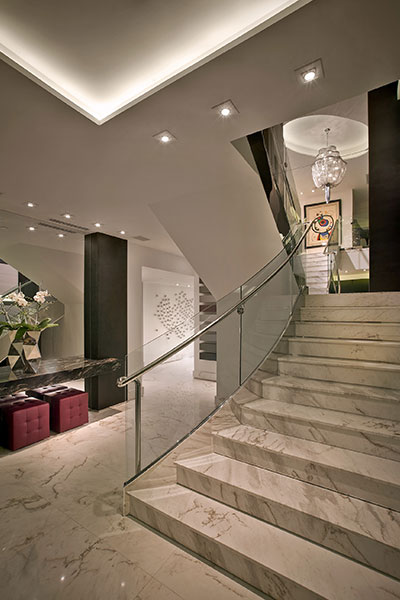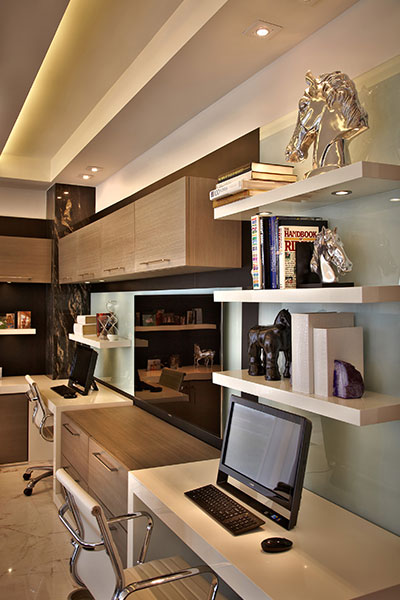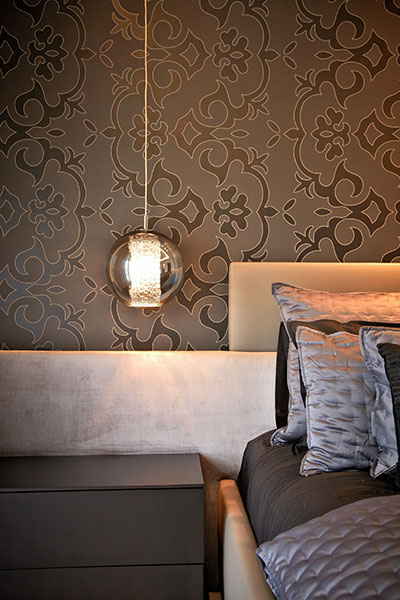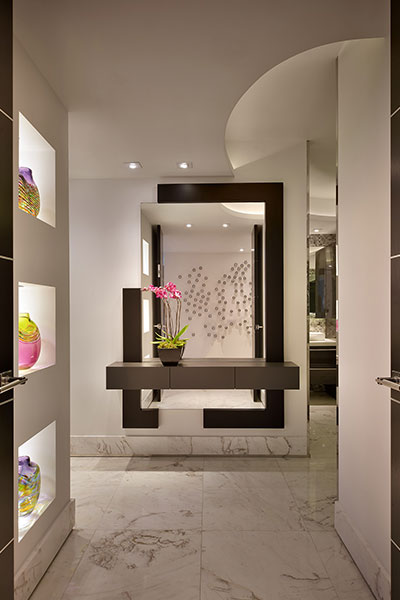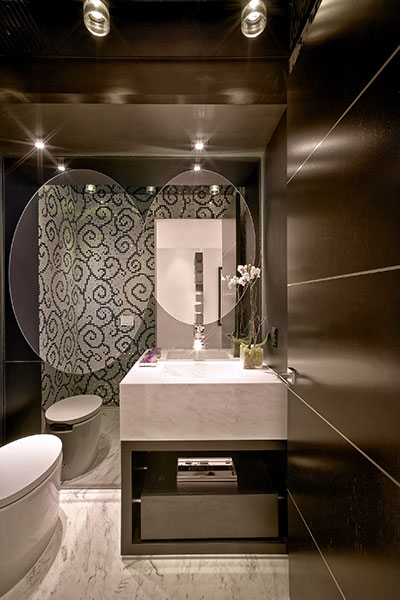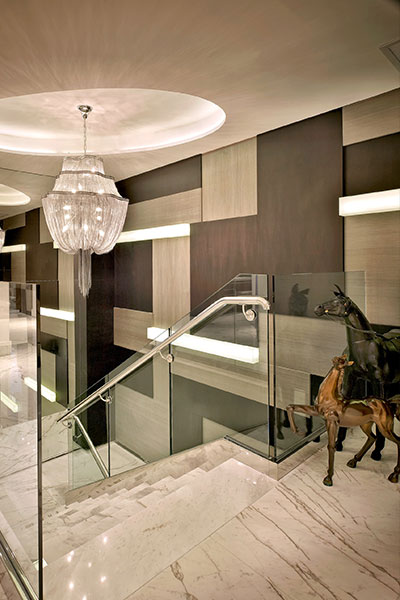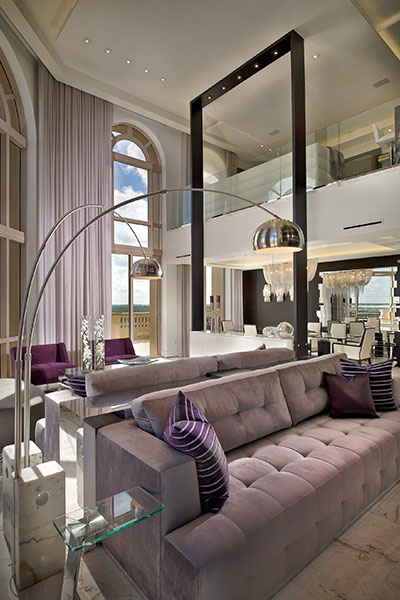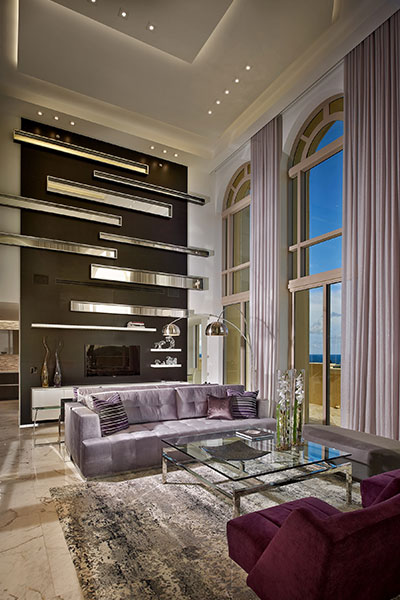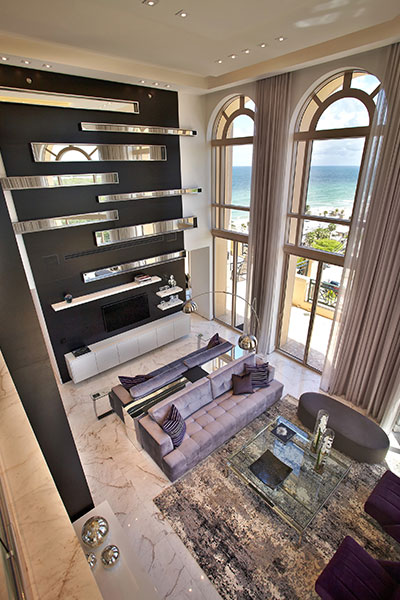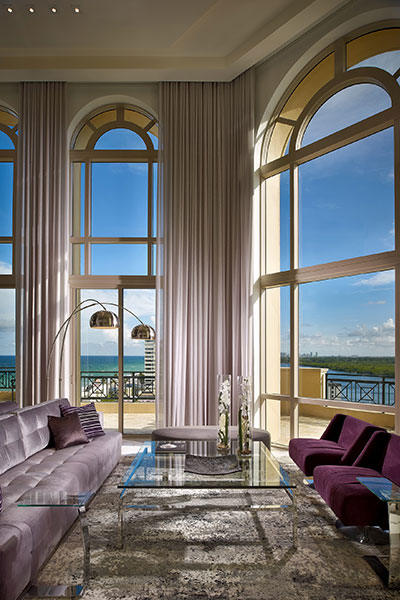 The second floor of the penthouse had three rooms, including the gallery, the family room, the guest bedroom, and the master bedroom. The gallery showcased the wide breadth of assorted collectibles and various pieces of art from the clients, which were predominately featured.
The guest bedroom of the home had to play dual roles: not only should it be acceptable for guests, but also had to accommodate the grandchildren when they came to visit. The room is soft and inviting, with textured satin striped gray wall covering, illuminated by recessed lighting from the coffered ceiling.
The master bedroom features soft tones, including the custom-designed bed rest against a tufted, white leather floor-to-ceiling headboard bordered in black wenge wood.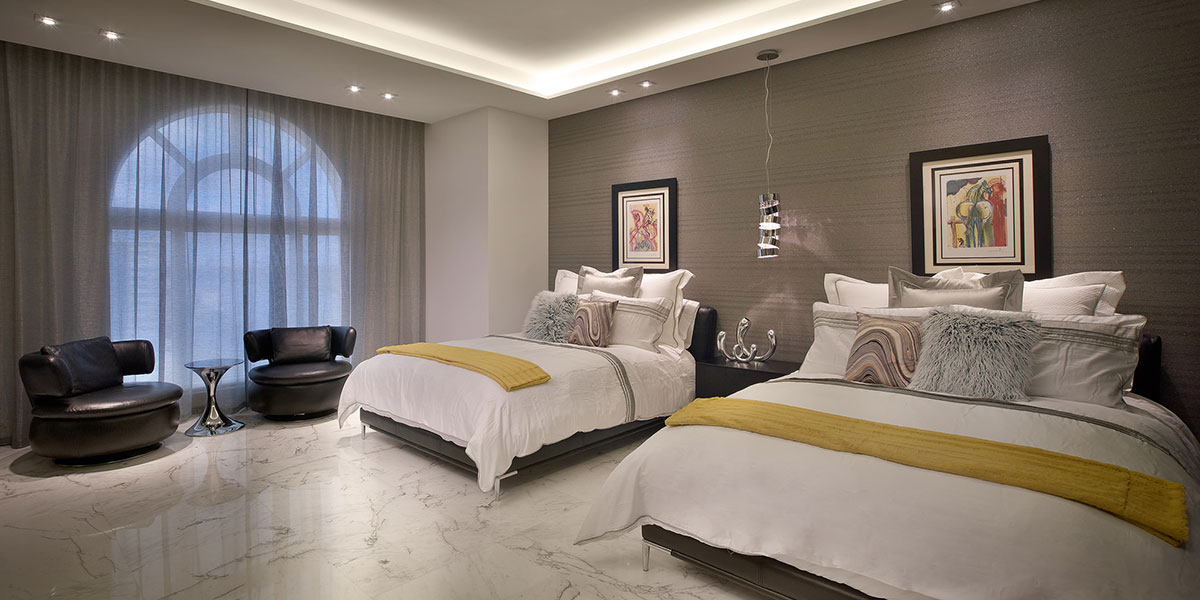 The master bathroom has a slightly more eclectic feel, with glass art filling in independent niches inside the room. It also features an optical illusion, which is created with custom-design cabinetry and an etched mirror bordered in black wood.
The designers were able to breathe new life into this penthouse, giving this couple the retirement home of their dreams. Not only did they provide a transformation from the traditional to the contemporary, they were also able to provide a warm, inviting home as well.
Photography by: Barry Grossman