Spring Ranch House is LEED Gold certified, modern Californian retreat by Feldman Architecture
Located on a thriving walnut farm, this modern Californian retreat strikes a balance between privacy and openness. Designed by Feldman Architecture, Spring Ranch's connection the to the Central Valley landscape is undeniable.
The house's connection to its 6,455 square foot site isn't accidental. Integration of architecture and landscape, use of sustainable techniques were key aspects in Spring Ranch's design and construction.
Three long, gently arcing rammed earth walls anchor both the indoor and outdoor spaces of the home to their site, hugging the contours of the landscape.
Although the height of the main living area is 22 feet, a catwalk that connects to the bedroom suites on the second floor tempers the effect and helps define the living and dining areas. Throughout the modern Californian retreat, a palette of wood, glass, steel, and stone compliments the bold texture of the rammed earth.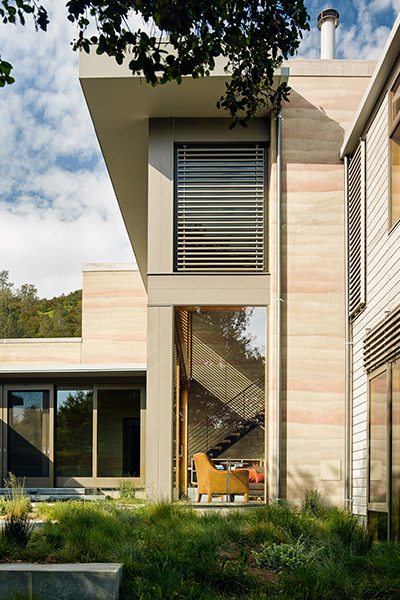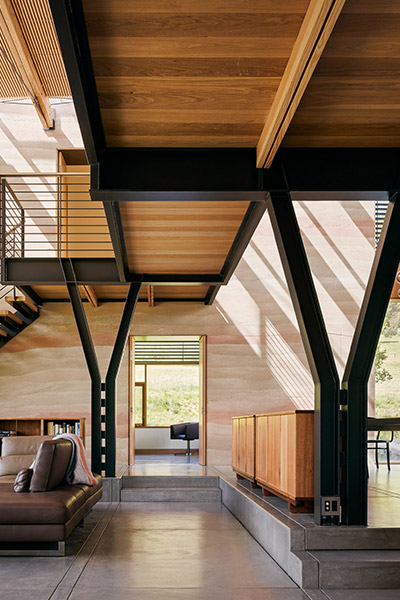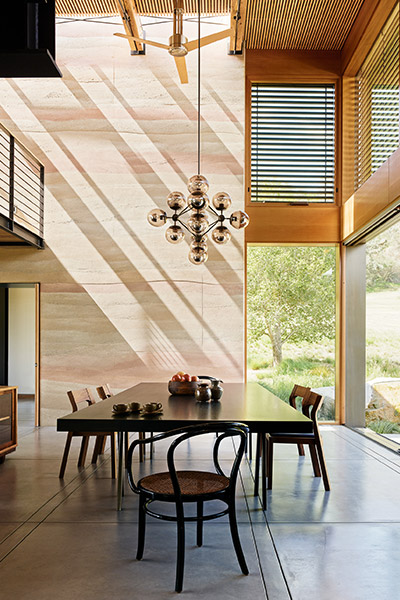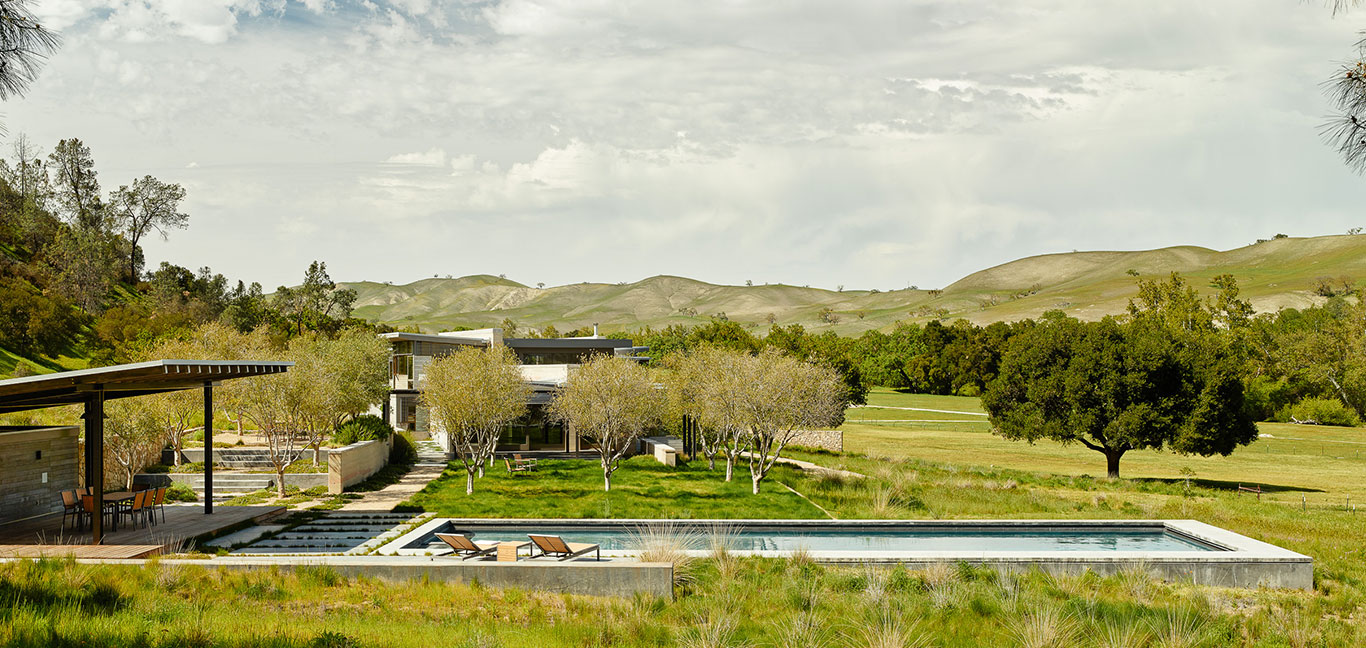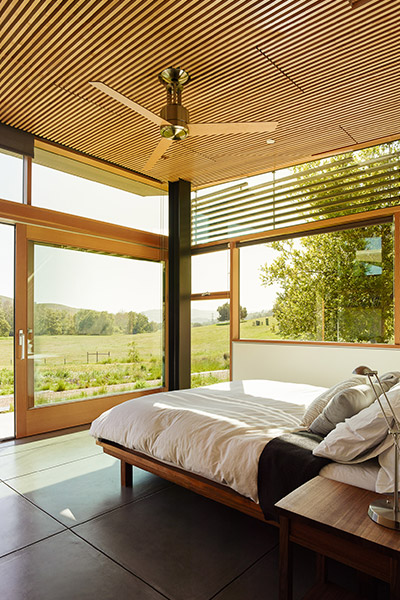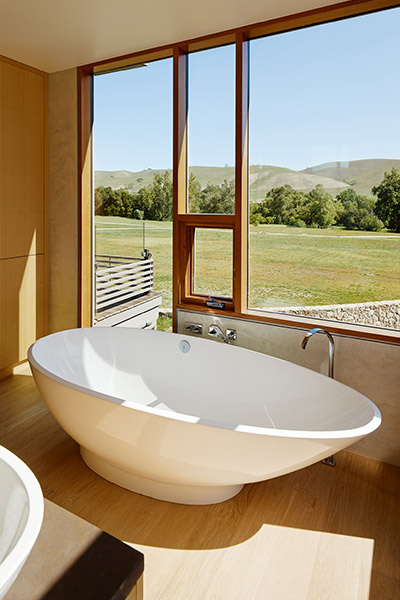 The house's exposed concrete floors and rammed earth walls form a thermal mass that absorbs heat from daytime sun and releases it slowly during cool nights. The glazing maximizes Spring Ranch's passive solar gain while simultaneously minimizing harmful UV Rays.
Extensive cross ventilation and ceiling fans keep the modern retreat cool on hot days. Drought-tolerant trees and a planted shade reduce solar heat gain during the summer and encourage it in the winter.
An integrated photovoltaic panel system produces 62% of its annual energy requirements, and the design includes a solar thermal array used for water heating.
Feldman Architecture's ability to build elegant, sustainable, LEED certified houses is well-known and Spring Ranch's Gold performance is the icing on the cake.
Photography by: Joe Fletcher