Spectacular Marquise House in Sao Paulo, Brazil brings the family together
Designed by Forte, Gimenes & Marcondes Ferraz Arquitectos, this spectacular house entitled Marquise House is located in Sao Paulo, Brazil on a large site measuring aproximately 700 square meters (7,500 square feet).
Topographical constraints, such a 17 degree slope, and local regulation greatly influenced the design process. Besides dealing with these restrictions, the architects needed to satisfy the family's fundamental request: creating a multigenerational house capable of bringing together all members including children and grandchildren.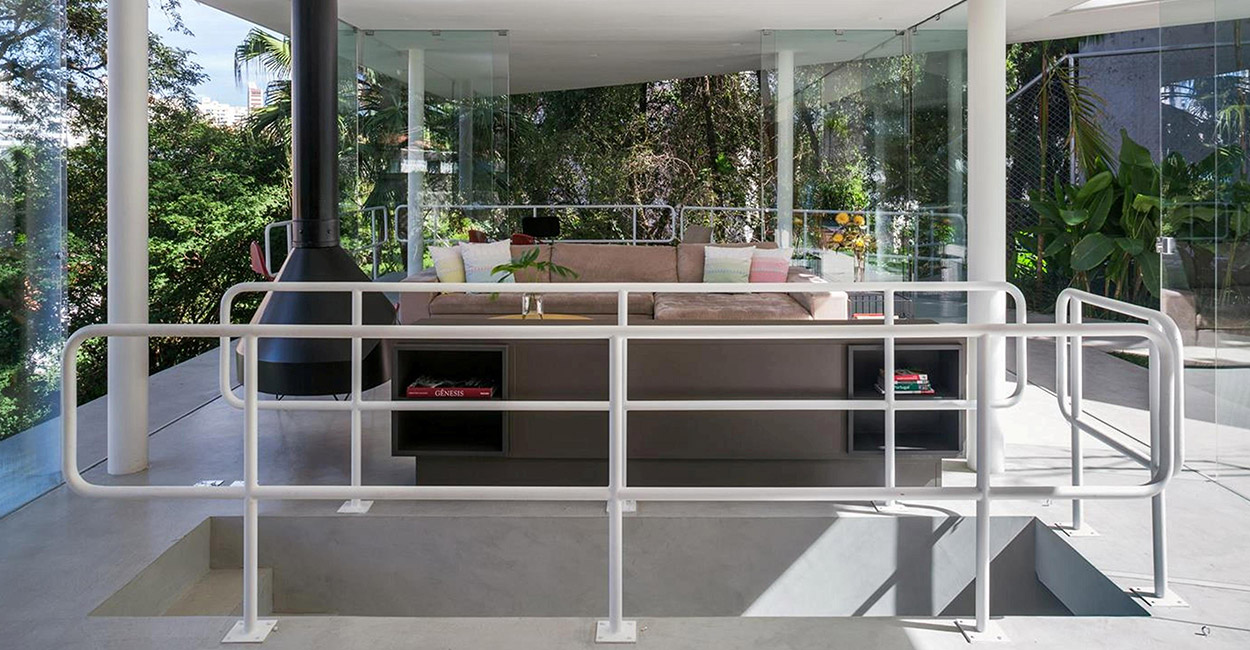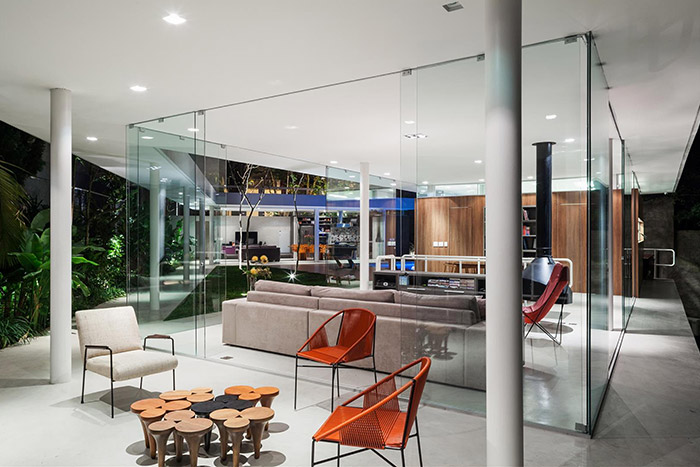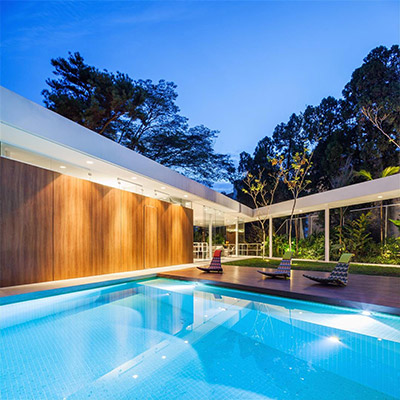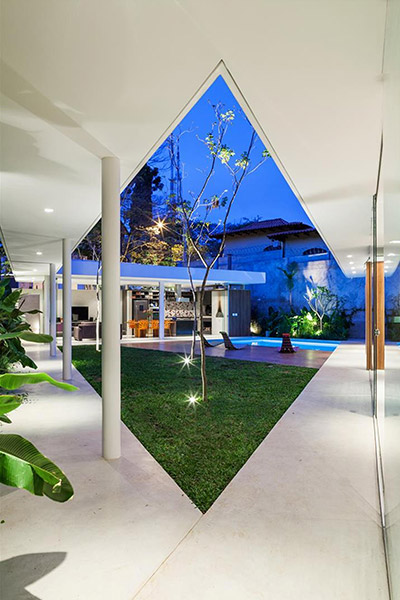 "The family's fundamental need, however, was not in the programme's dimensions, but in how its many parts were organised. The paramount point for the coming years of the house's usage was the existence of spaces capable of catalysing the union of the family; the house as a physical realisation of the gathering of their children and grandchildren, a sort of physical grounds in which the ever-expanding and dividing family may reunite and commune," explained the architects.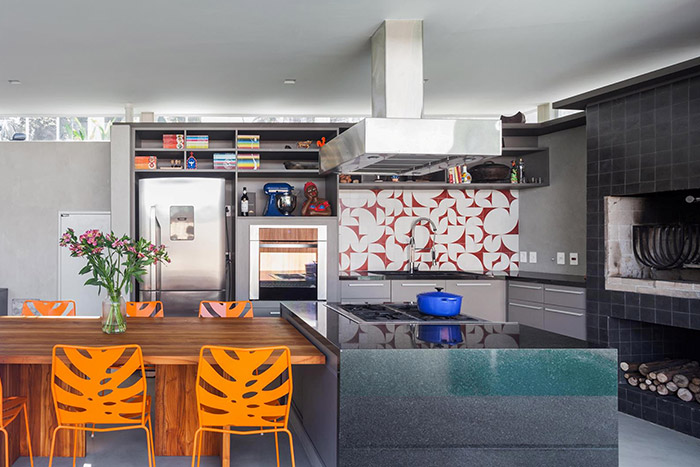 Taking into account all the restrictions and clients' needs, the architecture studio saw an opportunity to experiment with a different layout from that of the traditional Brazilian home. Private areas were placed on the lower level while public areas are positioned on ground-level.
The house's main access and open-air garage, are located above the Marquise House, at street level. Only the house's roofing is visible to the passer-by but this slightly unusual organization stems from the clients' desire to have an integrated garden while having its privacy protected from outsiders.
The ground-floor of this spectacular house contains the open plan kitchen, dining and living space that flows into the lush garden, gorgeous outdoor patio and swimming pool. This organization of space means that the entire family can sunbathe near the pool in complete privacy.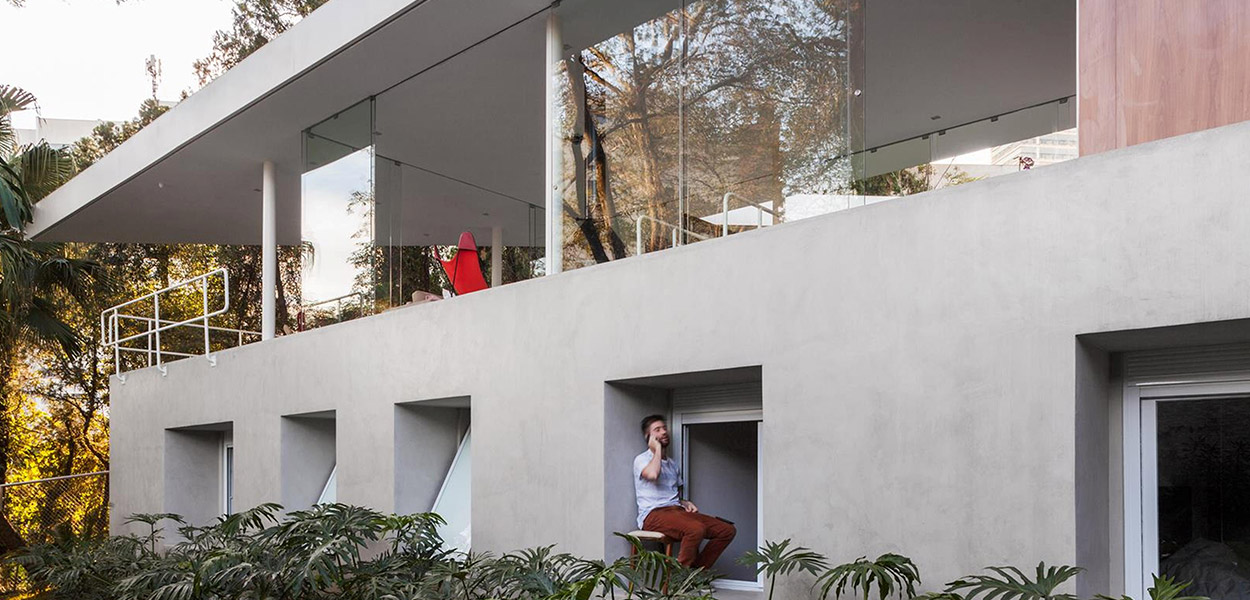 "At this level, the spaces are visually intertwined, further stimulating familiarity. The casing here is minimal, composed mostly by glazed surfaces and some wood from the living and service quarters," explained the architects.
Bedrooms and the master suite are tucked away in the lower level, along with additional bathrooms and a deck. This lower volume, which the architects described as a concrete monolith, has only a series of strategically placed openings overlooking the garden and ensuring greater privacy and tranquility.
The architects have managed to overcome constraints and create a spectacular house in Sao Paulo, a multigenerational dwelling that will bring the family together, a mixture of openness and privacy that ticks all the family's boxes.
Photography by: Rafaela Netto