A spectacular Hollywood Hills mansion closely connected to nature
Located in the Hollywood Hills, the Openhouse by XTEN Architecture is not your typical California mansion. The sharply sloping hillside property greatly influenced the architects, who ended up creating a spectacular house that is both integrated into nature and open to the city beyond.
The structure and detailing of the Hollywood Hills mansion is more complex than it appears. Extensive grading and terraced retaining walls were developed to extend the first floor living level into the hillside and to create a garden terraces on each level.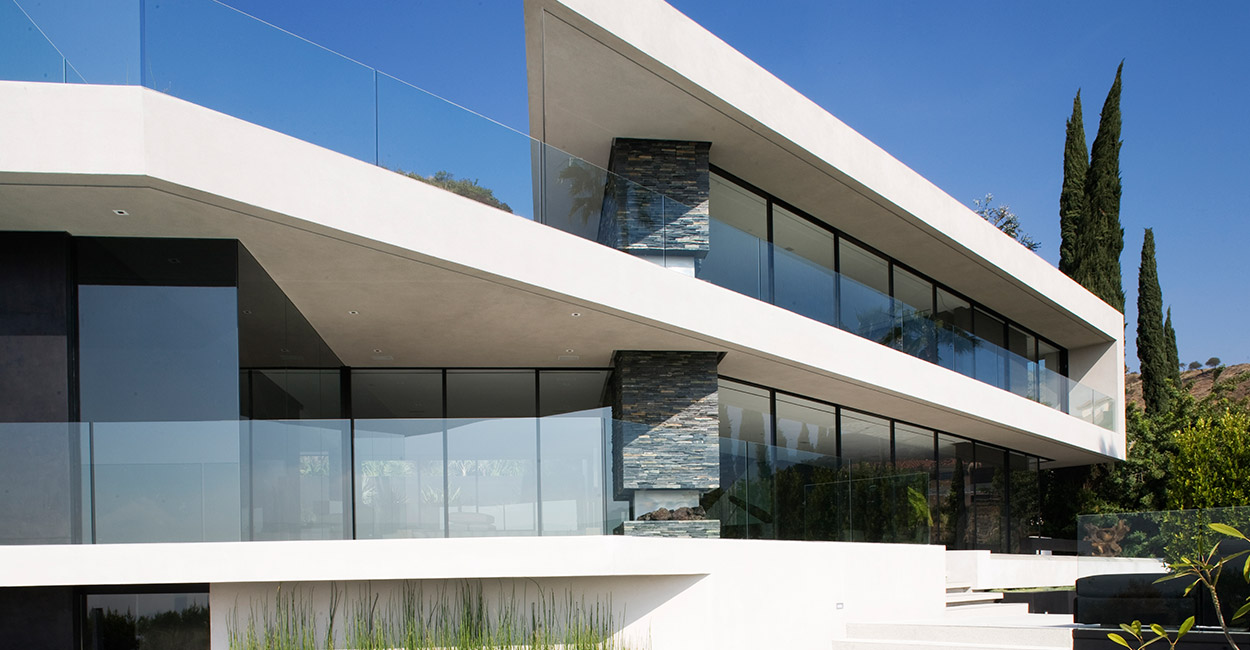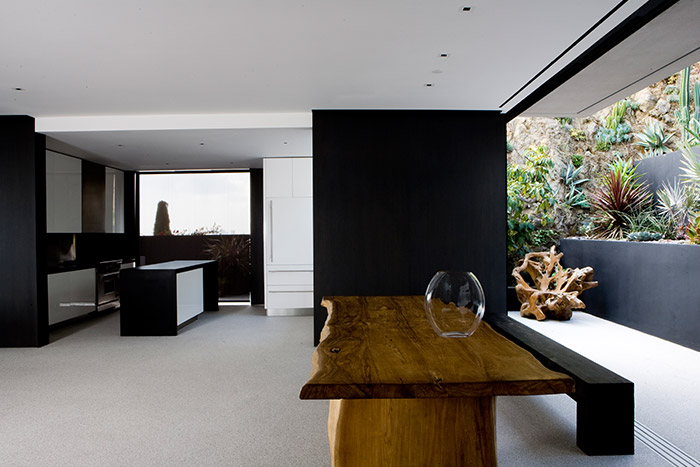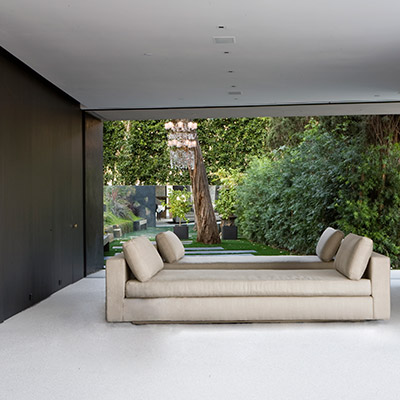 Steel beams were set perpendicular to and into the hillside to achieve the backspans necessary for the large cantilevers at the front of the building. Lateral steel clear spans 50 feet between these beams to create double cantilevers at the leading edge of the house and uninterrupted cinematic views over the city.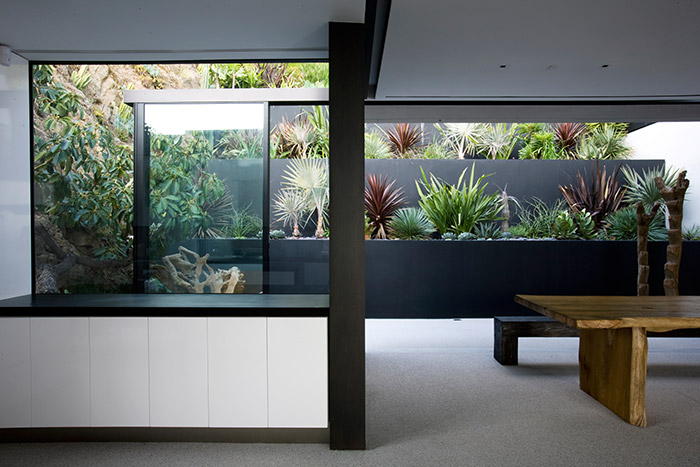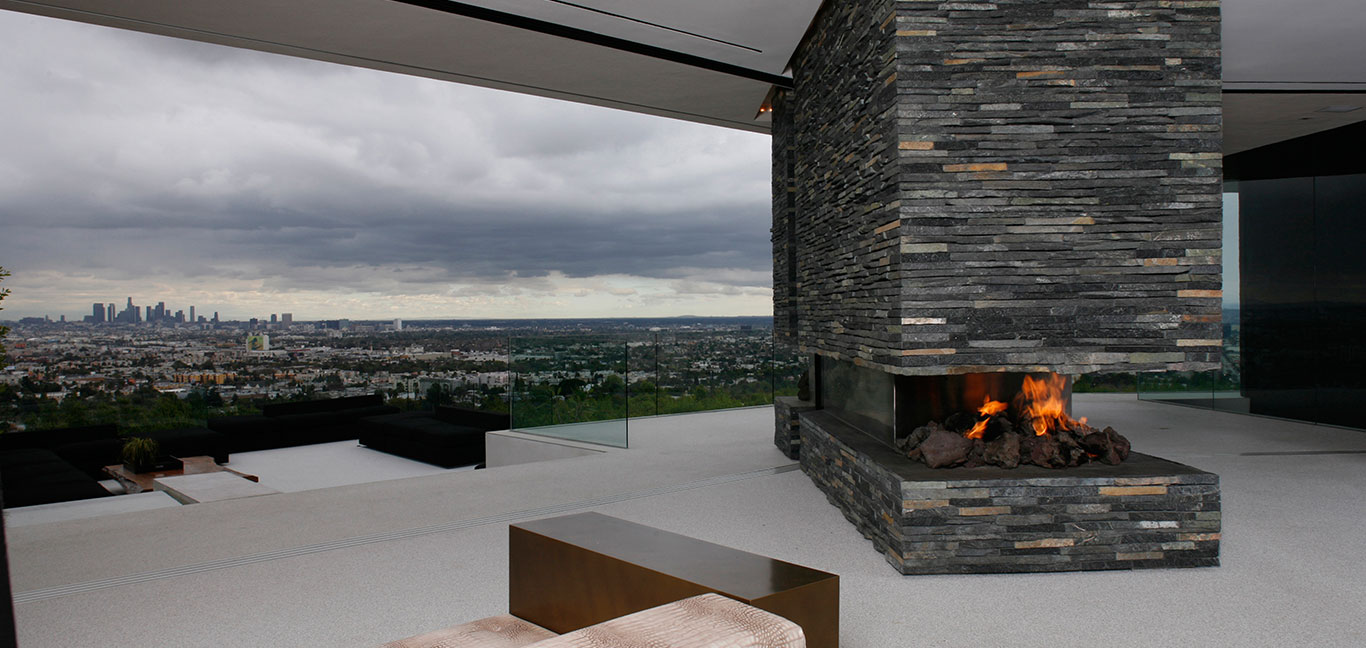 Front, side and rear elevations of the house slide open in order to blur the boundaries between indoors and out and connect the spaces to gardens and terraces on three levels.
As with most modern and contemporary homes, glass, in various renditions, is the primary wall enclosure material. There are 44 floor-to-ceiling sliding glass panels, each run of which is configured to disappear into hidden pockets or to slide beyond the building perimeter.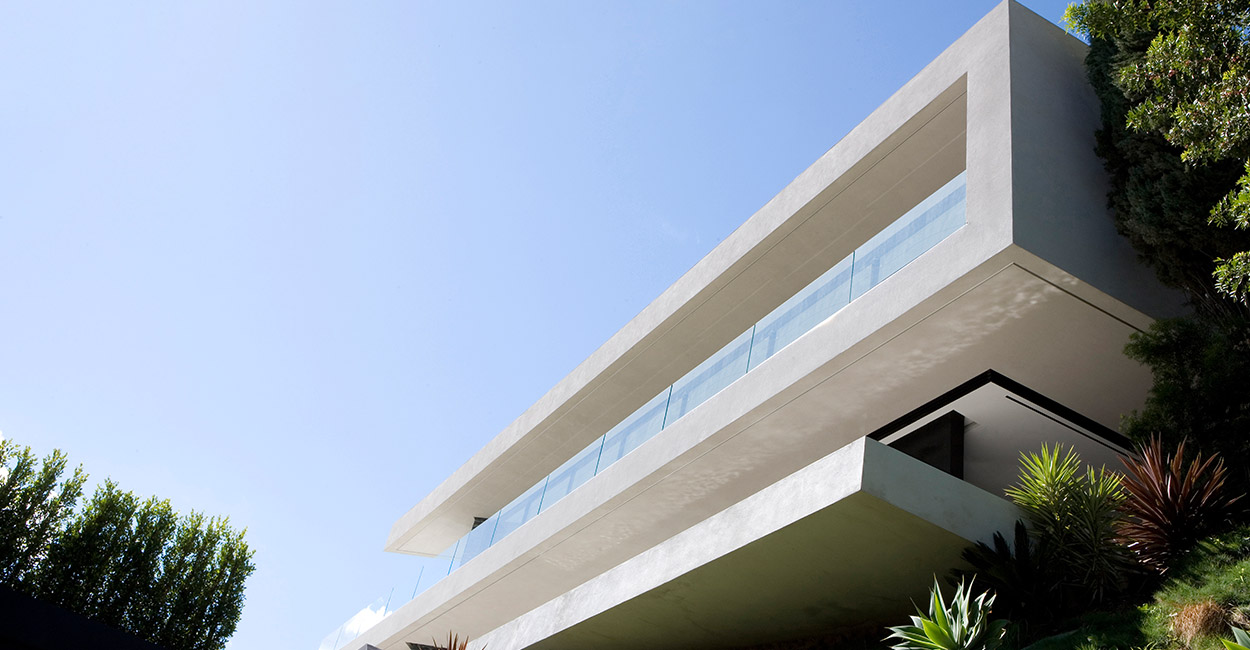 Deep overhangs act as solar protection for the double-pane glazing and become progressively larger as the main elevation of the mansion follows the hillside contours. Every elevation of the house opens to capture the prevailing breezes to passively ventilate and cool the Openhouse.
The fireplace is made of dry stacked granite, which continues as a vertical structural element from the living room floor through the second storey. The main stair is charcoal concrete cantilevered from a structural steel tube. Service and secondary spaces are clad in floor to ceiling rift oak panels with flush concealed doors. Several interior walls are dark stucco, an exterior material that wraps into the house.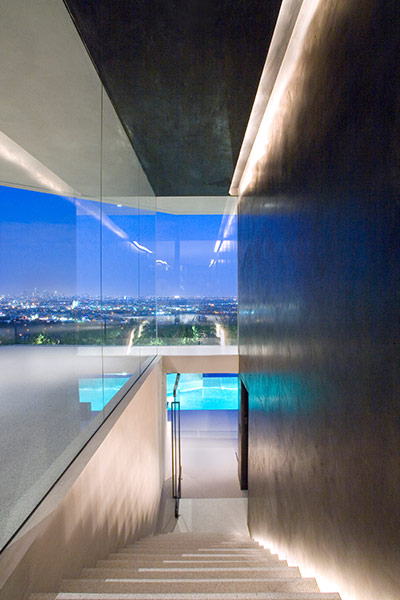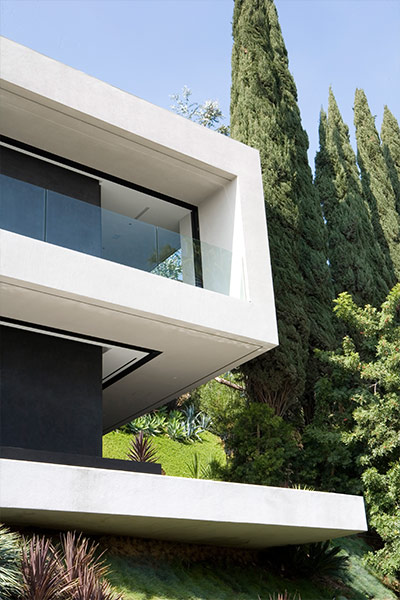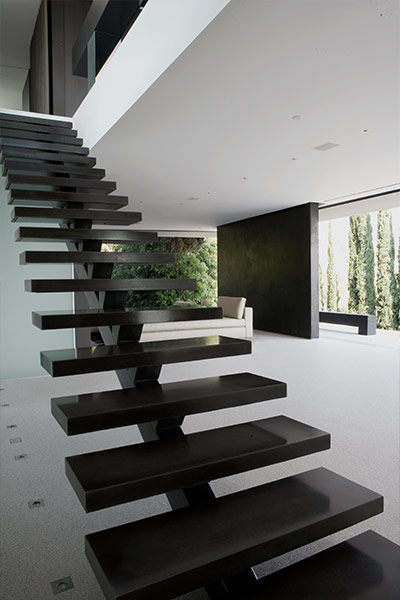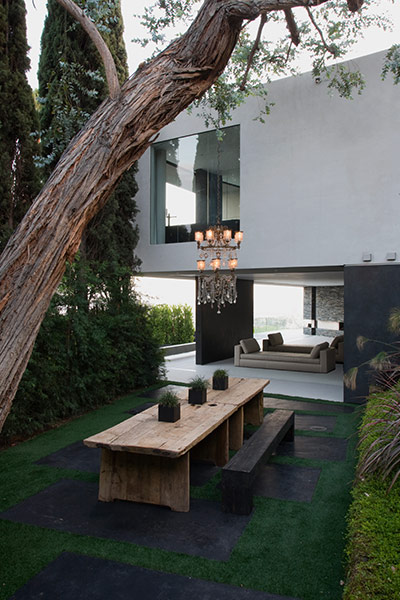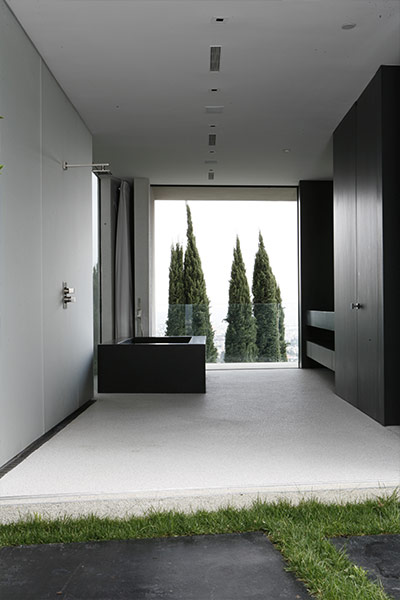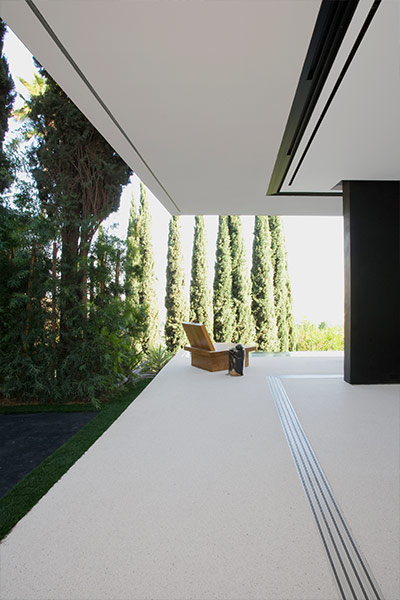 Surprisingly the mansion's finishes are few and far between, but multiple applications in both the interior and the exterior, further enhance the mansion's open feel.
Despite the challenging site conditions, XTEN Architecture pulled of a spectacular Hollywood Hills mansion that is closely connected to nature, both inside and out.
Photography by: Art Gray